Letters from Lodi
An insightful and objective look at viticulture and winemaking from the Lodi
Appellation and the growers and vintners behind these crafts. Told from the
perspective of multi-award winning wine journalist, Randy Caparoso.

November 8, 2021 | Randy Caparoso
Everything you need to know about the use of appellations on wine labels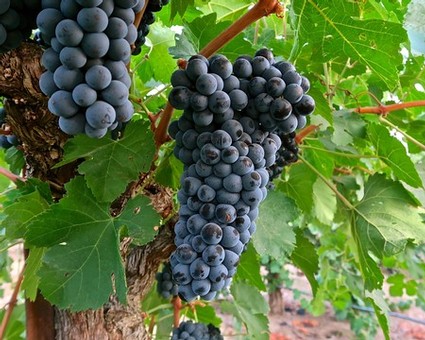 Understanding the language of wine labels is difficult even for those of us in the wine industry, or among the wine media. A few weeks ago, for instance, a wine writer contacted me and said she was puzzled by a statement made on this page: that many grapes grown in Lodi go into wines labeled as "Napa Valley."
If you go online, she told me, there are sites that say in order to put Napa Valley on a label, a wine must come from grapes that are 100% Napa Valley. The only way I could respond was to say that this information is incorrect.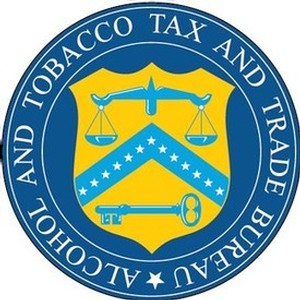 The TTB (Alcohol and Tobacco Tax and Trade Bureau) is the federal arm that regulates the language that goes on all domestic wine labels through a submission process. Labels on all American bottlings must be approved by someone at a desk in Washington D.C. in order for wines to be legally sold. When it comes to the usage of an AVA (i.e., an officially recognized American Viticultural Area, such as "Napa Valley" or "Lodi") on a wine label, the TTB makes its guidelines very clear on their online page entitled Appellation of Origin: "Not less than 85 percent of the wine must be derived from grapes grown in the named viticultural area."
In other words, a wine that says "Napa Valley" on the label may, in fact, consist of up to 14.9% of grapes from another region, such as Lodi, Mendocino, Lake County, Santa Barbara County, or anywhere outside of Napa Valley. Supplying grapes to wineries in coastal regions such as Napa Valley has been the stock-in-trade of Lodi growers for as long as anyone can remember. This list of Lodi's current most widely planted grapes is more of a reflection of industry-wide demand, primarily from wineries located outside of Lodi: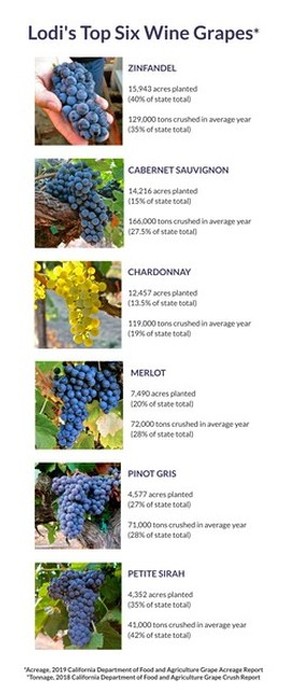 This list of grapes also constitutes the driving factor behind how Lodi grew into the largest winegrowing region in the U.S., producing more fruit than Napa Valley and Sonoma County combined (or more than all of the states of Washington and Oregon combined, plus another 20%). It's only recently, within the past 25 years, that longtime families such as the Phillips on the west side, the Mettlers on the east side, and the Langes at the north end have also become committed to wine production of their own. Today, Lodi may be more than just a farming region, but it is still the largest supplier of wine grapes to wineries in California as well as states as far-flung as the East Coast and Canada.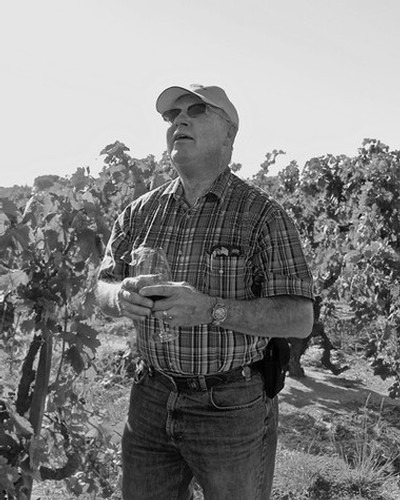 Jerry Fry of Lodi's Mohr-Fry Ranches, whose family has been farming in California since the 1850s, tells us:
There is a 15% leeway for appellations on wine labels for good reason — blending wines from other regions can be good. If you're a Napa Valley winery, maybe you'd like to produce wines that are 100% Napa Valley. But suppose you need some Petite Sirah or Alicante Bouschet to finish off your Zinfandel? The rule for varietal labeling, after all, is only 75%, so not only can a Napa Valley Zinfandel be up to 25% Lodi, it can be nearly 25% Petite Sirah. If you can't find it in Napa, you come to Lodi.
We have always sold quite a bit of fruit to wineries in Napa Valley, Sonoma County, Mendocino, and other regions. Much of it goes into California appellation wines, especially by the big wineries, but a lot of the grapes have gone into Napa or Sonoma wines, or maybe second-label wines. There is an old joke that if the Rio Vista Bridge [on Hwy. 12, connecting Napa with Lodi] ever fell into the Delta, the economy of Napa Valley would crash. That's an exaggeration, of course, but a lot of Lodi grapes have traditionally gone into Napa Valley wines.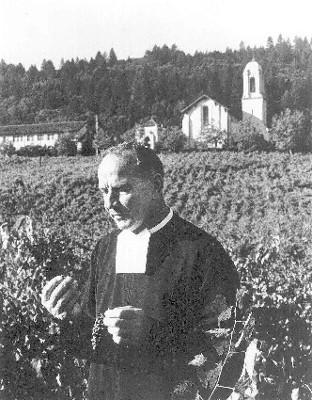 Mr. Fry adds: We are thankful that the law allows us to send grapes to the North Coast. It shows that the quality of Lodi is good enough. We've worked with a lot of wineries over the years, going back to the days of Brother Timothy at Christian Brothers. We sell them Zinfandel, Chardonnay, Sauvignon blanc, Pinot noir, Pinot gris, you name it. Many of the top brands do not make California appellation wines, and so you know they've been going into their Napa, Sonoma, or Alexander Valley wines. Over the years, many of the wineries have subjected grapes from our vineyards to stringent evaluations or blind tasting tests, and our wines turn out to be among their best. If they didn't, they wouldn't be buying from us!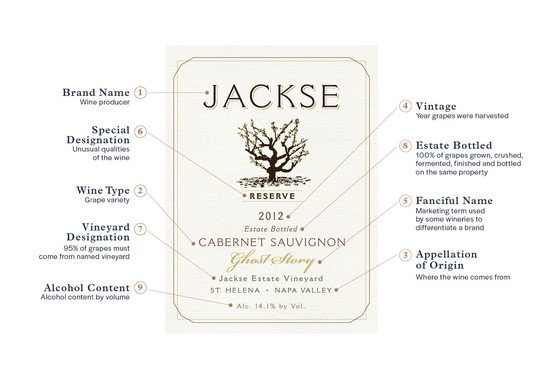 75% vs. 85% appellation usages and vineyard designations
One of the vagaries of American AVA usage on labels is the idea of sub-appellation vs. broader appellation guidelines, plus the increasing use of vineyard designations. To put it as simply as possible:
• For a wine to carry a broader AVA appellation, such as North Coast, Central Coast, or Lodi, only 75% of the grapes need to come from that appellation. Therefore, say, a Lodi-labeled wine may actually consist of up to just under 25% grapes coming from regions outside of Lodi, such as the Stanislaus or Santa Barbara counties.
• The rule for sub-AVA usage is stricter, requiring at least 85% of the grapes to come from the AVA declared on a label. Napa Valley, for instance, is a sub-AVA of the North Coast, and so at least 85% of a Napa Valley label wine must come from Napa Valley. The same rule applies to Napa Valley sub-appellations such as Los Carneros or Rutherford. In Lodi, AVAs such as Clements Hills and Mokelumne River are considered sub-appellations of Lodi, and so at least 85% of a wine labeled Clements Hills must come from Clements Hills.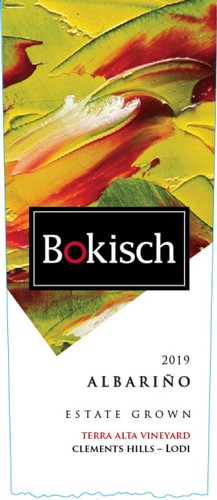 • Many wines are bottled with county rather than AVA designations. Santa Barbara, Lake County, and Amador County, for instance, are not AVAs, they are counties (although there are approved AVAs that fall within these counties). In that sense, these are appellations (or growing regions) defined by political boundaries, which are also approved for wine labels. When it comes to the use of county names, the TTB requires that no less than 75% of a wine must be derived from fruit from the county stated on the label.
• More and more of our finer wines of today also carry the names of specific vineyards, such as the legendary Heitz Cellar Martha's Vineyard Cabernet Sauvignon from Napa Valley, or Lodi's iconic Bokisch Vineyards Terra Alta Vineyard Albariño and Harney Lane Winery Lizzy James Vineyard Zinfandel. The TTB gives less leeway in these cases, requiring that at least 95% of any wine carrying a specific vineyard designation come from that vineyard (see Wine Compliance Alliance's Vineyard Designation on a Wine Label).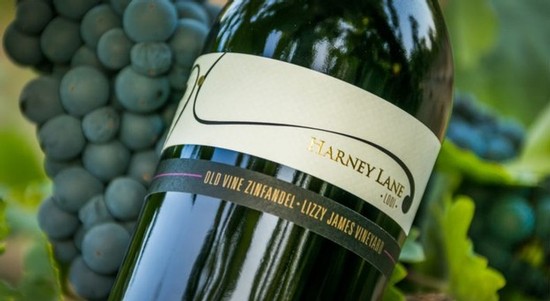 Conjunctive appellations on wine labels
In the October 24, 2021 issue of Napa Valley Register (re Beyond the label), the TTB guidelines for AVA usage on labels were discussed by Rex Stults, the Vice President of Industry Relations for Napa Valley Vintners, the 500-member trade association for Napa Valley. Quoting Stults: "In 2000 we succeeded in getting the landmark Napa Name Law passed in Sacramento, which mandates that all wines carrying Napa, Napa Valley, or any of our nested appellations to truly come from that place and meet the 85 percent minimum federal grape sourcing requirements."
The law Stults is referring to is the 1990 California Conjunctive Labeling Law, which now requires that any wine labeled with the name of one of Napa Valley's 16 sub-appellations — such as Los Carneros, Oakville, Rutherford, St. Helena, or Stags Leap District — must also say "Napa Valley" on the label. It cannot just say "Los Carneros" or "Oakville."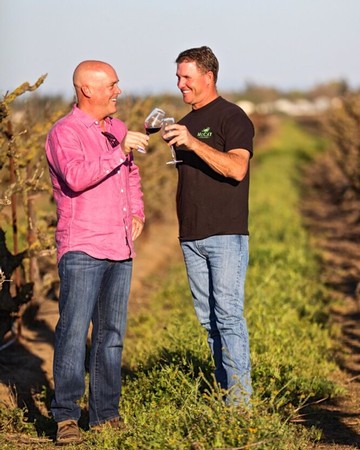 In 2014, Sonoma County also made it mandatory that each of its 18 sub-appellations is listed on the label in conjunction with "Sonoma County." Monterey County and Paso Robles have also implemented their conjunctive labeling requirements through state legislation. As with all official sub-AVAs, the minimum amount of wine required for the usage of sub-appellation names remains at 85%.
When Lodi's seven different AVAs were approved by the TTB in 2006, the use of conjunctive appellations was also mandated. The issue, however, has been enforced. By mandating conjunctive appellation labeling through California State Law, regions like Napa Valley and Sonoma County hold wineries' feet to the fire through the threat of withholding ABC licenses (i.e., California Department of Alcoholic Beverage Control).
Lodi-based wineries such as Bokisch Vineyards and LangeTwins Family Winery & Vineyards have been faithfully following federal guidelines with the use of appellations like "Clements Hills-Lodi" or "Mokelumne River-Lodi." But because conjunctive labeling of Lodi-grown wines is not enforced on a state level, a number of small wineries based outside the Lodi region have been skirting the requirement by simply submitting labels to the TTB with the names of Lodi sub-appellations without the mention of Lodi anywhere on the label — and still gaining approval.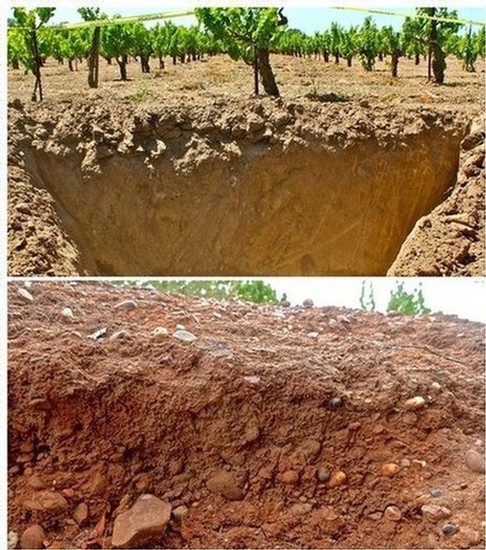 Markus Bokisch, the owner/grower of Lodi's Bokisch Vineyards, shared a few interesting thoughts on the use of conjunctive labeling in Lodi-grown wines:
Policing the use of Lodi appellations has been a problem. It irks me that a few wineries have been submitting labels without the conjunctive appellations, and getting them passed. The TTB really should come down on it, but it's hard to tell them how to do their job.
Truth be told, there were a lot of conversations about how to go about implementing sub-appellations when we first formed LAVA [the Lodi AVA Steering Committee] twenty years ago. Mark Chandler, the Executive Director of the Lodi Winegrape Commission at the time, was vehemently against it. But Keith Watts, myself, and others simply wanted a way to distinguish wines coming from Clements Hills from wines grown in the more traditional area around Lodi [the latter, the AVA that ended up being identified as Mokelumne River]. I don't blame Mark, because all his efforts had been similar to what people have been doing in Napa Valley all along, which is to protect the name of the broader AVA, "Lodi." He didn't want to see wines ending up with Lodi left off the label.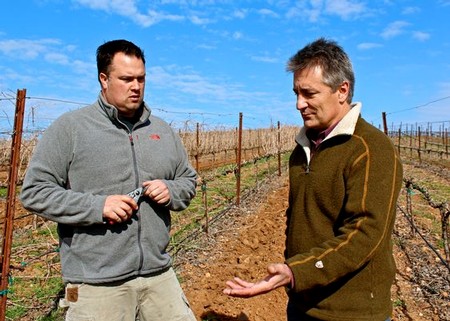 We seriously considered these concerns and got the sub-AVAs passed with the idea of conjunctive labeling — instead of saying just "Clements Hills," a wine from there would say "Clements Hills-Lodi." Paso Robles looked at our model and did the same thing for many of their sub-AVAs [11 new Paso Robles appellations were approved in 2014]. In this way, we were being inclusive, not exclusive, which is how we got finally the Lodi Winegrape Commission to come on board with us.
The brands that have been leaving Lodi off the label have all been wineries based outside the region. I can understand some of them being afraid that saying "Lodi" might be detrimental to their wines' appeal, but that's anachronistic. First of all, it's simply not being true to the spirit of "appellation of origin." Secondly, saying "Lodi" has actually become a big positive, marketing-wise. There are actually many consumers across the country who are more aware of Lodi than even Napa Valley or Sonoma, especially if it was a Lodi brand that first introduced them to wine, which happens a lot these days.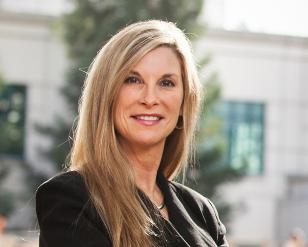 How sub-appellations enhance broader AVA profiles
Does awareness of sub-appellations, such as Napa Valley's Rutherford AVA or Lodi's Mokelumne River AVA, really have a positive impact on consumer perception? There was an interesting article that appeared in the industry magazine Wine Business Monthly in December 2017 entitled Does Wine Region Conjunctive Labeling Really Work? The article covered research polls conducted by Dr. Liz Thach MW at Sonoma State University's Wine Business Institute, following up on Sonoma County's conjunctive labeling initiative launched in 2014.
According to the study, the use of conjunctive appellations on labels resulted in several key results. Quoting directly from the article:
Much Greater Awareness of Sonoma County and Sub-AVAs
The comparison between the two consumer samples illustrates that there is a significantly higher level of awareness for Sonoma County as a region in the 2016 survey compared to the 2008 survey. This finding indicates that the conjunctive labeling law has had a positive impact on consumers' awareness of Sonoma County as a wine region. Even more surprising is that the four Sonoma County sub-regions listed in the survey showed an even greater increase in awareness in the 2016 study.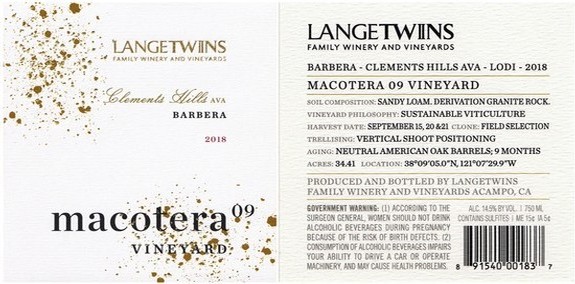 Highly Involved Wine Consumers Are More Knowledgeable about Sub-AVAs
In analyzing consumer demographic differences, perhaps not surprisingly, highly involved (high-frequency) wine drinkers were much more knowledgeable about the Sonoma County region and sub-AVAs than less-involved (occasional) wine drinkers in both the 2008 and 2016 studies. When comparing the difference in regional awareness by gender, male wine drinkers scored higher on region and sub-AVA awareness in both the 2008 and 2016 samples compared to female respondents. More interestingly, female wine drinkers showed a significantly greater increase in awareness from 2008 to 2016. These results suggest that the Sonoma County conjunctive labeling process might be working even more effectively for the female wine consumer segment.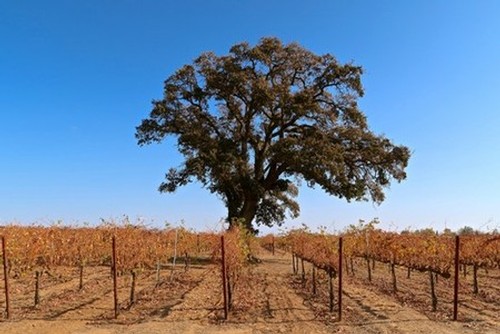 Implications for Other Wine Regions
The results of this study indicate that conjunctive wine labeling can have a positive impact on increasing consumer awareness of a wine region. This suggests that other wine regions may want to consider the benefits of a collaborative regional marketing program. Though this can often be a challenging process in the wine industry, because producers may have differing viewpoints on the value of individual versus regional branding, the payoff from working together to promote a regional wine brand appears to be worth it.
Needless to say, Markus Bokisch, who has been among the most vocal advocates of sub-appellations on Lodi labels, adds this thought concerning the positive impact of conjunctive labeling:
Just last week we did an event in a restaurant in the Bay Area, and for the first time ever, everyone in attendance actually knew about Lodi, and they even knew where Lodi is. That tells me that Lodi has become a known entity. They still may not know a thing about Clements Hills, but at least they know "Lodi," and that's a great start!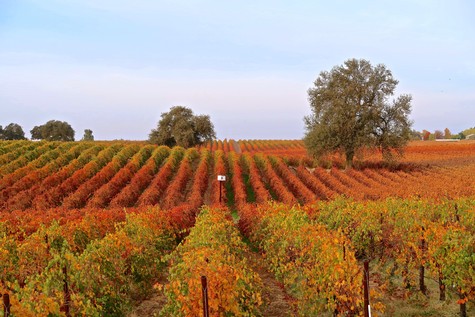 Comments