Letters from Lodi
An insightful and objective look at viticulture and winemaking from the Lodi
Appellation and the growers and vintners behind these crafts. Told from the
perspective of multi-award winning wine journalist, Randy Caparoso.

April 26, 2019 | Randy Caparoso
Everything's coming up rosés in a blind tasting of Lodi bottlngs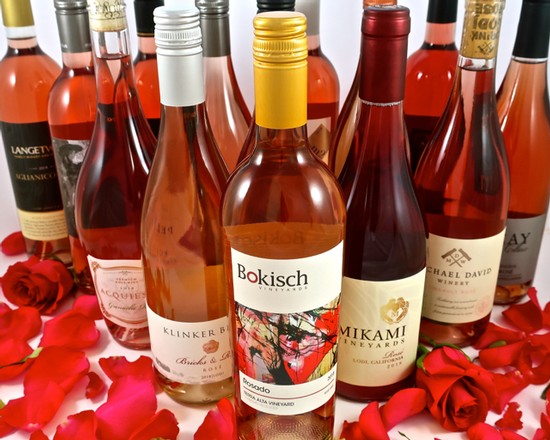 Just ten years ago, whenever a wine connoisseur was served a pink wine he/she would run away screaming, thinking it was a White Zinfandel.
These days what you hear are mostly oohs and ahs because more and more pink wines are being produced either bone dry or very nearly dry. Like "serious" wines, you might say.
What makes them super-fun and interesting is that they're made from a full range of black skinned grapes. In Lodi, for instance, dry style rosés are not just crafted from the more familiar Southern French grapes such as Grenache, Syrah and Mourvèdre, but also Cinsaut, Carignan, Barbera, Cabernet Sauvignon, Merlot, Pinot noir, Sangiovese, Tempranillo, Aglianico, and even (gasp!) Zinfandel.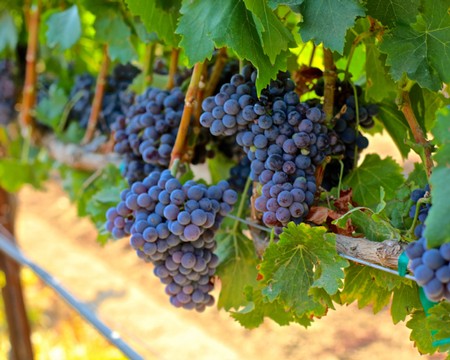 Undoubtedly, it is this wide range of styles - like having categories within a category - that has contributed to the recent popularity of dry rosés produced not only in the U.S. but also around the world (particularly Southern France's Provence region, which produces more dry rosé than anyone, as well as Spain and Italy). In the most recent Unified Wine & Grape Symposium in Sacramento (the largest wine industry conference in the U.S.), Danny Brager of Nielsen cited dry rosés as one of the most significant wine sales trends of today, showing "double-digit growth across all price points" (re lizthachmw.com).
In their 2018 Beverage Industry Report, Wine Enthusiast Magazine described the rosé category as no less than a "global powerhouse" – an "ever-expanding category... showing no signs of slowing... soaring with 48% growth in the last year to $466 million in sales."
Meanwhile back at the ranch (here in Lodi), local vintners have been woke to the fact that it's time to get very serious about this new/old conception of pink wines. McCay Cellars' Mike McCay, for instance, takes the same approach that he does with vineyard-designate old vine Zinfandel: he makes 4 or 5 different rosés each year! According to McCay, "All my rosés are selling out, and we have waiting lists of customers waiting to snap them up as soon as they're released."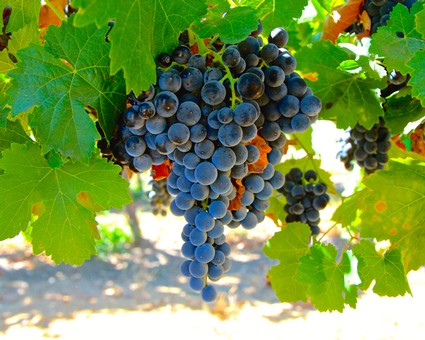 So here's the skinny: This past week I gathered together five of Lodi's top vintners – Bokisch Vineyards owner/grower Markus Bokisch and winemaker Elyse Egan Perry, Markus Wine Co. owner/winemaker Markus Niggli, Peltier Winery winemaker Susana Vasquez, and McCay Cellars' Mike McCay – and asked them to blind-taste a dozen of Lodi's top rosés.
Our objective was to break down each wine's sensory components and come up with some valid observations on the various styles related to both winery approach and the somewhat bewildering variety of grapes going into these new fangled pink wines.
Whenever you bring six wine professionals together to taste a group of wines, of course, everyone picks out their favorites based upon very individualistic preferences. All wine judgings amount to nothing more than the sum total of one group's preferences, which can be completely different from the findings of another group of individuals. That's just the way it is: at a certain quality level, there is absolutely no such thing as an objective way to "rate" wines (no matter what anyone would have you believe!).
What's more important are our findings related to the sensory profiles delineated in each wine. Hence, our detailed notes on all the Lodi grown rosés tasted, in rough order of our particular group's preference: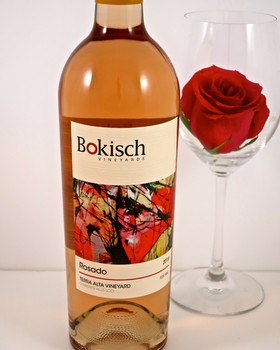 2018 Bokisch Vineyards, Terra Alta Vineyard Clements Hills-Lodi Rosado ($18) – Crafted almost entirely from Bokisch's Spanish selections of Garnacha (a.k.a. Grenache) with a tiny dollop of Tempranillo, this bone dry rosé is classic "Lodi" on two levels: fresh and pure in fruit expression, and amazingly well priced. The color is a pale, transparent pink, and the nose mixes floral qualities (rose petal) with fruit (watermelon/strawberry) and a tinge of minerality; the latter sensation dominating in a light, airy, delicate palate feel marked by distinctive lemon/citrus acidity, lending a lip smacking middle and finish. While she is the winemaker of note, Elyse Perry shared an unbiased assessment, describing it as "a very Grenache taste with its strawberry/citrus/lemon peel and bright acidity."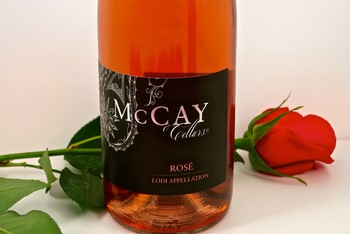 2018 McCay Cellars, Lodi Rosé of Grenache ($24) – In contrast to the Bokisch Vineyards Rosado, this is a rounder (i.e. not as tart edged), fuller bodied style of bone dry rosé, despite the fact that both wines hover around the same alcohol range (13%). A transparent salmon-pink color transitions to a fresh, bright, lush fruit aroma of cherry/raspberry/watermelon, with a plump, pliant, fleshy feel to those sensations on the palate. Both Markus Niggli and Markus Bokisch were high on this wine, rating it their favorite of the day.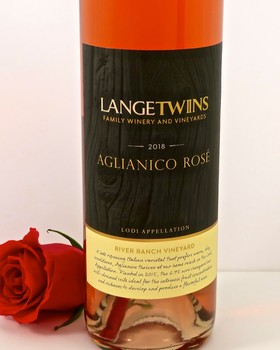 2018 LangeTwins Family Winery, River Ranch Vineyard Lodi Aglianico Rosé ($20) – From a 6.95-acre vineyard planted in Lodi's Jahant AVA (distinguished by its gravelly/sandy clay San Joaquin Series soil) just in 2015, this is a sleek, lithe, refreshingly tart edged, medium bodied wine with emphatic notes of strawberry/melon, teasing the nose with an elusive, exotically sweet spice. While also bearing a fleeting whisper of sweetness, the residual sugar is well below the perception level, and only serves to enhance the effusive fruit qualities while buoying the zesty acidity. Elyse Perry, who gave this rosé her highest rating of the day, lauded the Aglianico's "balance and acidity," describing it as "everything I want in a rosé." Markus Niggli described it as "very much a food wine." One immediately thinks of summery salads in balsamic vinaigrette and salty/earthy feta cheese to balance the perky, tart edged fruitiness of the wine. Susana Vasquez noted the wine's faint "musky note," while Markus Bokisch lauded its "fermented strawberry taste that just rolls through the mouth."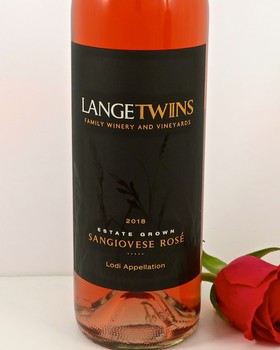 2018 LangeTwins Family Winery, Estate Grown Lodi Sangiovese Rosé ($15) – The Lange family has a longer track record with dry rosés made from Sangiovese grown right in front of the winery along Jahant Rd., and this wine has always been one of the region's most consistent values. The wine is a brighter shade of transparent pink than the Aglianico rosé; and unlike rosés made from Grenache, its aroma is tinged with more noticeable citrus (grapefruit and lemon skin), mingling with cherry-bright fruit. On the palate, the body and feel is light and crisp with a mild yet notable tartness, finishing with an easy-going dryness. Markus Bokisch remarked on both the "citrus aspect" and "low alcohol feel," and Susana Vasquez lauded the citrusy fruit for its "light yet mouth-filling character."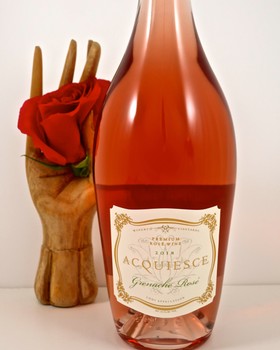 2018 Acquiesce Winery, Lodi Grenache Rosé ($25) – Bright salmon pink/flesh color and effusive strawberry/watermelon/cherry/red berry aromas usher in a well rounded, chubby, medium-full to full bodied and fleshy textured feel, giving the lush fruit sensations a plump yet tangible grip in the mouth. Elyse Perry also made note of the wine's "fleshy full body," while Markus Bokisch commented, "Although I personally look for a crisper style of rosé, this is a very well balanced wine, with no angularity."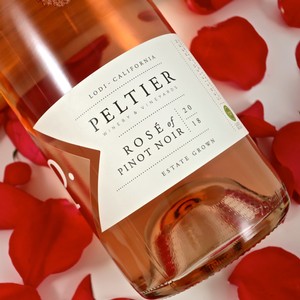 2018 Peltier Winery, Estate Grown Lodi Rosé of Pinot Noir ($18) – There is a quiet, indubitably demure, almost contemplative quality to this wine; perhaps because it was the only rosé in this tasting not made entirely from black skinned grapes (it is 90% Pinot noir with 10% Vermentino, the latter a Mediterranean white wine grape known for its zesty, gripping, minerally sensations). A transluscent pale pink color and pretty, unusually flowery (compared to the other rosés) perfume is laced with a red cherry aroma. On the palate, there is an airy sense of lightness (just 11% alcohol) and tartness proffered by a zesty acid balance, lending a sour cherry quality that is utterly fresh and bracing. Markus Niggli made note of a "light effervescence" as the wine was poured. Mr. Bokisch said, "The color is the lightest of all the rosés, the alcohol is also the lowest, and there is an unusual spice note in this wine." Elyse Perry made note of the wine's "acidity all the way through," and its "freshness in the nose."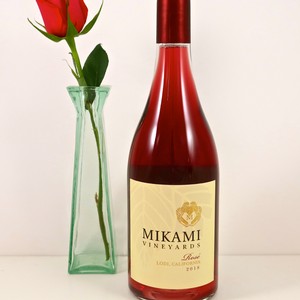 2018 Mikami Vineyards, Lodi Rosé ($29) – Although it is not notated on the label, this is a 100% Zinfandel. Unlike traditional, pink "White Zinfandel," however, this wine is emphatically dry, and its color is a bright, deep coral-pink – most certainly, the richest color of all the rosés in this tasting. The nose, too, is gloriously rich in bright raspberry-like fruit, with just a tinge of cedarwood in the backdrop betraying the aesthetics of owner/grower Jason Mikami and his Napa Valley based winemaker Kian Tavakoli, who employ barrel fermentation and stirring of the lees (i.e. spent yeast cells) to round out the intrinsic intensity of the grape. Like a true Zinfandel house, Mikami Vineyards does not fear the varietal. On the palate, slightly meaty, mildly phenolic (i.e. grape skin tannin) sensations fill out a medium-full body, while the raspberry/tea-like fruit qualities finish with a lip smacking tartness. Mr. Bokisch noted that, given the rich pink color, "I was surprised by the lemon/citrus acidity and red fruit/apple pie brightness of the fruit." For Ms. Perry, the fruit quality was so intense, it came across as "candied berry jam." Altogether, an aggressive style, wham-bam style of rosé, but look at it this way: This is Zinfandel, folks, not namby-pamby Grenache or froufrou Pinot noir; and for what it is, it's a stunningly well balanced and refreshing wine.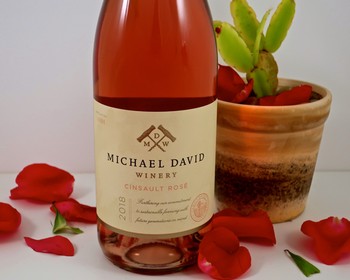 2018 Michael David Winery, Becthold Vineyard Lodi Cinsault Rosé ($25) – Only in Lodi is $25 rosé made from historic ancient vines planted in 1886. We're talking about something utterly unique compared to anything else in the world, not just California. How cool is that? Hence, this pale transparent pink wine's fragrances of apple/pear laced with cranberry/strawberry. On the palate, the wispy strands of fresh fruit are embedded in a bone dry, medium full body coming across as round and airy soft. While there is a less emphasis on razor-sharp acidity than other wines in this tasting, the gentle fruit quality is very, well, "Lodi" - like liquefied Delta breeze. Elyse Perry was struck by an almost "apricot fruit roll-like" fruit profile in the wine, while Susana Vasquez found a "phenolic" taste of tannin in the wine's finish, contributing a sturdy feel to an otherwise rounded profile.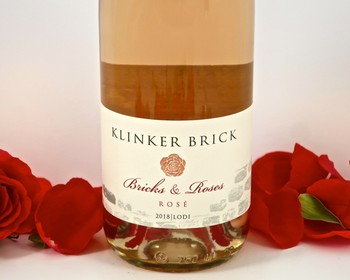 2018 Klinker Brick Winery, Bricks & Roses Lodi Rosé ($15) – A pale brick (i.e. orange tinged)-pink wine composed of Grenache (41%), Carignan (35%), Syrah (12%) and Mourvèdre (12%) – a varietal composition lacing fresh flower, rose petal and cherry-like fruit in a subtle, playful nose and soft, moderately zesty medium-weight body with a light, airy feel, underlined by the faintest whisper of sweetness (although the wine is technically dry). While Elyse Perry – ever the meticulous (i.e. another word for nitpicky) winemaker – found that the acidity in this wine stuck out a little, Markus Niggli shed more positive light on the wine's "balance of sweet and sour."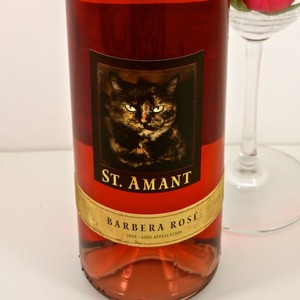 2018 St. Amant Winery, Lodi Barbera ($15) – Another typically outrageous Lodi value; this one crafted year after year from the venerated Leventini Vineyard – very old (for Barbera), low yield vines planted in the early 1970s. This is a shimmering, pale coral pink wine with bright cranberry/watermelon/cherry-like fruit underlined by moderately zippy acidity in a svelte, finely rounded medium-full body. While Barbera produces a pungently fruit-forward style of rosé – not quite as gentle as the sea of Grenache based rosés produced all around the world – Markus Niggli remarked, "With certain foods, like a Caprese salad (think quiveringly fresh mozzarella, fruity tomato and pungent leaves of sweet basil, with salt and olive oil slaking the tongue), this wine would be wonderful."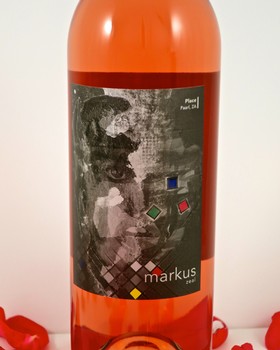 2017 Markus Wine Co., Lodi Zeal ($22) – Out of all the rosés in this tasting, this was the only wine made primarily from a saignée (from juice "bled" from a tank of red wine fermenting with its skins) rather than picked exclusively to produce a pink wine. 75% of the wine is a saignée of Syrah from the Borra family's Gill Creek Ranch in Clements Hills-Lodi, while the balance is ancient vine Carignan (this portion, not a saignée) from Spenker Ranch, planted in 1900 in Lodi's historic Mokelumne River AVA. Consequently, this is a fuller bodied (14.1% alcohol) style of dry rosé, replete with plush cherry/strawberry jam-like fruit, slightly dense with residual skin tannin yet completely supple, bright and mouth-filling. Susana Vasquez commented, "There is a rose petal complexity in the nose, yet the feel is big." Added Elyse Perry, "There is enough acidity to give a slightly bitter grapefruit-like taste."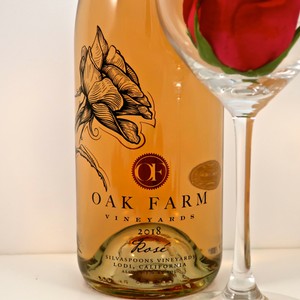 2018 Oak Farm Vineyards, Silvaspoons Vineyards Lodi Grenache Rosé ($24) – More typical of all (but one of) the rosés in this tasting, this 100% Grenache was picked at lower sugars to achieve a natural balance of acidity, and the entirety was pressed as whole clusters (not "crushed" in a destemmer to release the juices from the skins), then fermented in a temperature controlled stainless steel tank to slowly coax out the grape essences. This gentle approach yields a remarkably delicate style of rosé and, in the case of the Oak Farm Grenache, a palest, transparent salmon-pink color. The nose is flowery and bright, and you can smell fresh citrus in the nose before tasting the lightly tart strawberry fruit, with an orange skin-like tingle to its deftly balanced, light and breezy feel. The only caveat is a trace of residual sugar giving the wine an overall sensation of off-dryness. For most people, this wine will taste perfectly dry – the trace of sweetness only enhancing the lovely fruit qualities – while sticklers for dryness may find the off-dry fruitiness distracting (although, as Mr. Niggli reminds us, off-dry wines have a definite advantage over bone-dry wines in certain food contexts, like salads, seviches and seafoods or white meats served with chile-spiced salsas). Ms. Perry noted that this is "Grenache all the way with its strawberry character, and the fruitiness is very well balanced." Mr. Bokisch found "tropical qualities, almost like canned pineapple, in the bright fruit flavors."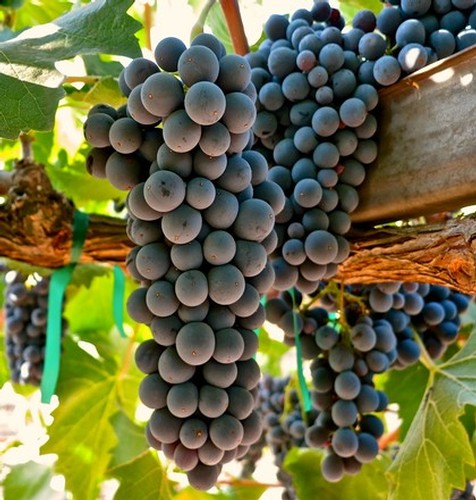 Comments