Letters from Lodi
An insightful and objective look at viticulture and winemaking from the Lodi
Appellation and the growers and vintners behind these crafts. Told from the
perspective of multi-award winning wine journalist, Randy Caparoso.

July 8, 2019 | Randy Caparoso
Enjoying wines with authentic Hawaiian style poke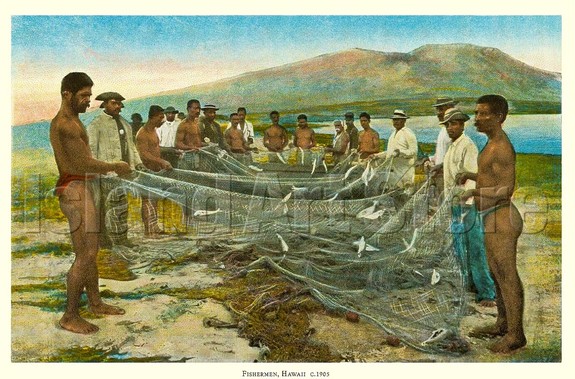 The native Hawaiian dish called poke (pronounced poh-keh) is now found seemingly everywhere outside the fiftieth state. It was bound to happen, with millions of people from around the world visiting the Hawaiian Islands each year, and then going back to their homes in New York, California, Minnesota, Texas, and everywhere else in the American continents, Asian or European countries still dreaming about the taste of this raw fish dish.
What is so captivating about poke? Although there are countless variations of the dish, most often made with sashimi-grade 'ahi tuna (yellowfin or bigeye tuna), the one thing they all have in common is that they taste like, well, Hawaii. It's those briny, salty, fresh sensations that are basically the culinary equivalent of taking a dip in the refreshing waters on one of those Hawaiian beaches where that sand is as soft as pillows, and waves roll up and back onto the shore with that foaming sizzle.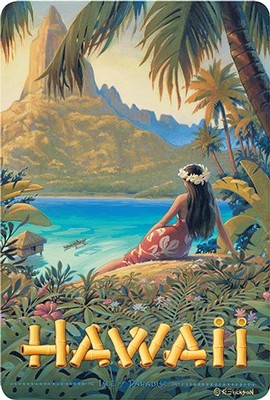 Therein lies the conundrum for many a person who has lived in or has visited Hawaii, and then returned to their hometowns or cities far from the Islands and tasted the many versions of "poke" made there. More often than not, it's not the same taste you found in Hawaii!
There are reasons for that. Although it is true that you find more variety of fresh Pacific fish in Hawaii than anywhere else in the world, it is now possible to find perfectly fresh fish like 'ahi tuna all over the U.S. and beyond, thanks to the convenience of air freight. The reason why poke made outside Hawaii usually doesn't taste quite the same is that non-Hawaiian restaurants that offer poke on their menus – and even eateries dedicated specifically to poke – tend to be afraid of preparing poke the way it is done in Hawaii, which usually involves a good amount of soy sauce, rock salt and chopped seaweed of some sort. They are afraid, in other words of replicating that briny, salty taste that makes poke taste like a dip in the ocean at a Hawaiian beach.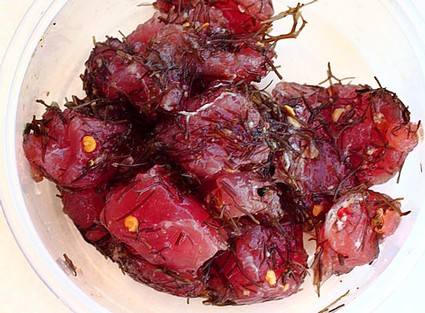 So before getting to the subject of the ideal wines to drink with poke, let's talk about the basics of poke preparation. Long before Captain James Cook stumbled onto the shores of Kauai in 1778, native Hawaiians consumed their locally caught reef fish – such as kumu (goatfish), uhu (parrotfish), ono (wahoo), kahala (amberjack), uku (grey snapper) or grouper – right on the beach, with the few ingredients they had at hand.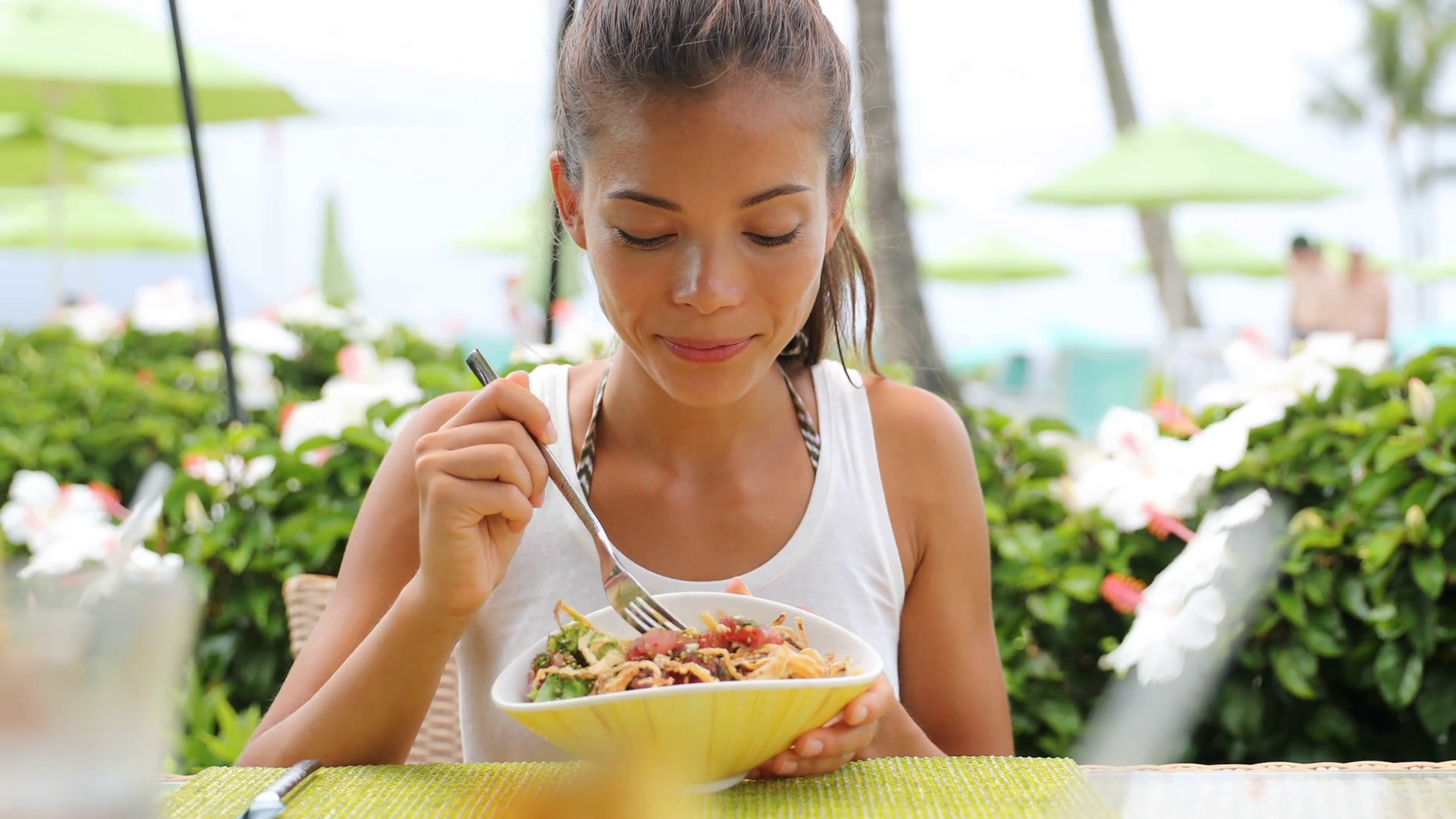 The Hawaiian word poke means to "cut" – and with fish, this means cutting crosswise, against the grain (cutting through muscle fibers makes the bite-sized cubes of fish more tender) – and poke in its most ancient form was most likely a mix of chopped limu (or seaweed, of which there are dozens of types of brown to reddish, purplish or green sea vegetables found in Hawaiian waters), sea salt and roasted and crushed kukui nut (also called candlenut, which comes off the official Hawaii State Tree). And that's it: Originally, just fish, seaweed, salt and kukui (use of soy sauce came later, after the arrival of people of Asian descent).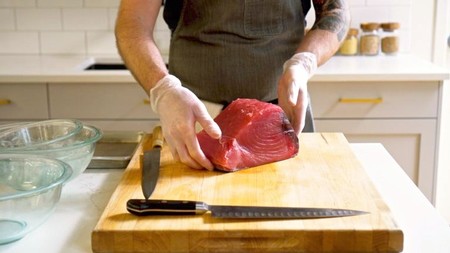 Islanders of today point to the fact that the styles of poke best known in Hawaii today probably became popular during the 1970s – not that long ago. Kama`aina (Island born residents) in Honolulu have vivid memories of fish markets like Tamashiro, which offered dozens of different pokes, most of them made with soy sauce, limu and fresh caught, deep red colored 'ahi tuna, but also sesame oil, red chili or pepper flakes, sweet Maui onions, green onions, toasted sesame seeds, sometimes ponzu (Japanese citrus sauce), jalapeño, sriracha (hot chili sauce), wasabi, fresh ginger, cucumber or cilantro (which we called Chinese parsley), as well as aku (skipjack tuna), kajiki (blue marlin), tako (octopus), squid (calamari), mussels, crab, shrimp, and on and on.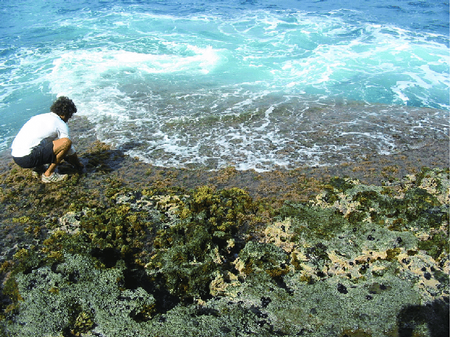 Recipe for more authentic poke
There really is no such thing as the Hawaiian style of poke; but if an approximation to the "classic poke" exists, it would be something like this:
1 lb. yellowfin tuna (cut in ½-inch cubes)
½ cup soy sauce (recommended brand: Kikkoman)
½ cup fresh limu kohu, blanched and chopped
1 tablespoon Hawaiian rock salt (or kosher salt)
½ teaspoon inamona (roasted kukui nuts, ground)
1 tablespoon sesame oil
Optional (and highly recommended) ingredients:
1 Hawaiian red chili pepper, seeded and minced (alternative: ½-teaspoon red pepper flakes)
¼ cup green onions (chopped)
1 tablespoon toasted sesame seeds
¼ cup sweet Maui or Vidalia onions (sliced in rounded slivers, not too small)
2 cloves fresh garlic (minced)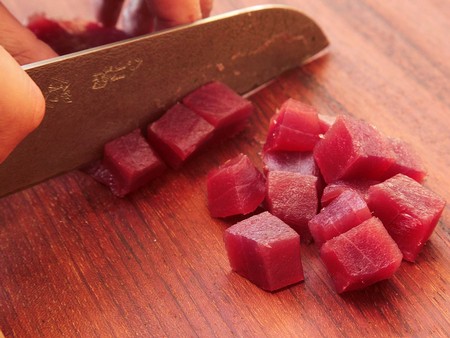 Preparation: Simply combine in bowl, toss and chill before serving. Serve with steamed white rice.
Substitutions:
• Fresh limu is not easy to find outside of Hawaii, although it can be ordered by mail (re Catalina Offshore Products' farm raised live ogo seaweed). A general rule is if fresh limu is not available, your poke is better off without any. If you insist on something, the green Japanese wakame found in most Asian supermarkets can be used as a substitute, but I'd recommend that in smaller proportions for poke (the taste is not the same as limu). In a pinch, a shake of furikake (Japanese dry nori/sesame seed seasoning) can also be used, but also with restraint.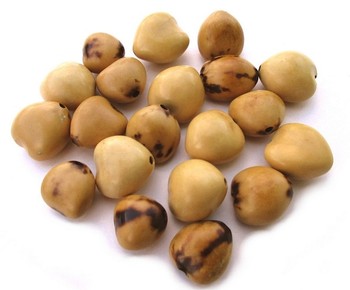 • Inamona Roasted Kukui Nuts can be ordered from Paradise Farms of Hawaii (or through amazon.com). You don't need much for a poke serving, and so one 16-oz. bag goes a long way (refrigerate to keep fresh). It is also possible to substitute with chopped macadamia nuts, which is less oily than kukui and thus not your first choice for a first class poke.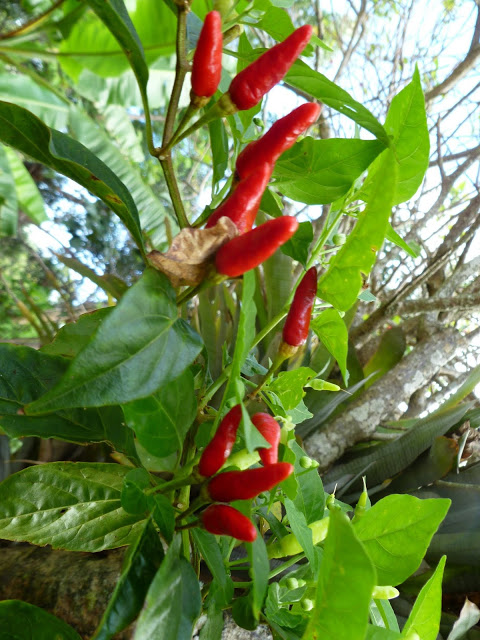 Hawaiian chili pepper (image courtesy of mauijungalow.com)
• A Hawaiian chili pepper is a small, medium-heat red chile, similar to a Tabasco or Thai chile. As with seasonings like rock salt, garlic, onions or sesame, add to personal taste, keeping in mind that the idea is to balance the multiple sensations of typical poke mixes with a judicious dose of heat.
The overall sensory experience of authentic Hawaiian style poke should be briny and salty, which is balanced to good effect by sweet, spicy, oily, toasty and savory (as in umami) sensations of the ingredients. You want flavors that intensify (not downplay) the taste of raw fish, and touch all the senses. This is what makes Hawaiian style poke unforgettable!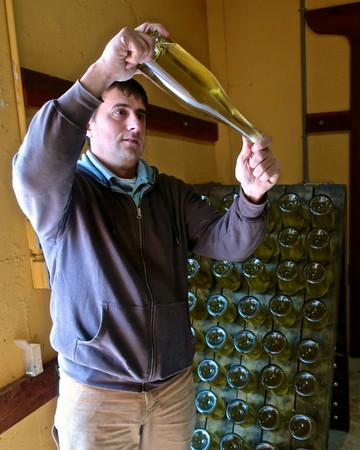 Sparkling wines with poke
Make no mistake: There is nothing like a well chilled, zesty, edgy wine to drink with almost any poke. In our own experience, the wines that best mingle with briny sensations of Hawaiian style poke are dry or off-dry sparklers, which offer a tingle and sizzle in their effervescence akin to a foaming wave upon a beach. Three delicious and refreshing examples grown in Lodi:
NV Klinker Brick Winery, Bricks & Roses Lodi Brut Rosé ($30-$40) – Crafted in a Champagne style (that is, fermented in the bottle) from an unusual combination of Grenache and Carignan grapes (most California sparklers are made from combinations of Chardonnay and Pinot noir); resulting in a wine with a gentle yet bracingly crisp, steely/mineral effervescence, fragrances suggesting strawberry and pomegranate, and just a whisper of sweetness that could balance of spice of chili, the sweetness of crunchy onions, and salty sensations of tuna in soy sauce and seaweed.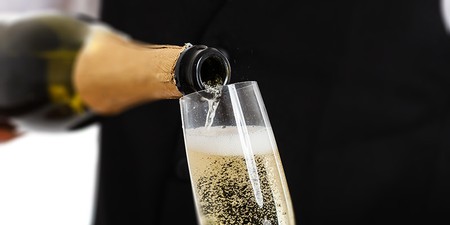 LVVR Sparkling Cellars, Lodi Rosé Sparkling Wine ($20) – This pale pink méthode Champenoise sparkler (fermented in the bottle with a base wine of primarily Chardonnay) is fragrant with notes of white flowers entwined with suggestions of red berries (tart raspberry/cherry) and a rising bread yeastiness. Silky smooth yet crisply focused sensations with whispers of sweetness (1% residual sugar in the dosage) – finishing dry with a firm, palpable stoniness – find a near-perfect balance with briny sensations of a good poke.
2016 Acquiesce Winery, Mokelumne River-Lodi Grenache Blanc Sparkling Wine ($44) - Another utterly unique style of sparkler grown in Lodi – perhaps the only Champagne style wine in the world made entirely from the Grenache blanc grape – that was recently described by The Sacramento Bee's longtime wine pundit Mike Dunne as such: "The aroma is akin to walking into a winery during crush, it is that enveloping and fresh. This is one fruity sparkler, with aroma and flavor suggestions running to apples and pears, underscored with notes of yeast. It's dry and on the light side, gentle but not quite soft, with respectable acidity." Dunne finished his description with a simple request, "Oysters, please," but he could have easily said "poke, please" in his reference to some sort of ocean/briny dish that is ideally matched with this wine.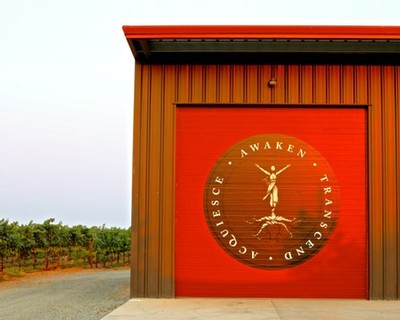 Red wines with poke
If you are a red wine drinker, you are a red wine drinker – you'll drink it with everything, from soup to nuts. If that's the case, you'll enjoy a poke with any kind of soft, smooth red wine with pungently earthy and/or spice qualities that enhance the briny and umami sensations replete in typical poke. Reds made from Pinot noir fit that description, but in Lodi you'll be just as pleased by a good red Grenache (look from varietal bottlings by McCay Cellars, Oak Farm Vineyards, d'Art Wines, or the silky, kitchen spice scented Bokisch Vineyards Garnacha), or one of those exuberantly cherry scented, earthy reds made from old vine Carignan grape (look for those of Klinker Brick Winery, Michael David Winery, Jessie's Grove Winery, PRIE Winery, McCay Cellars or Michael Klouda Wines).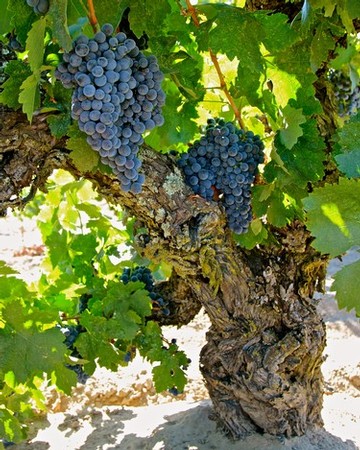 White wines with poke
White wines can also do the trick with poke; but if you're going to go with white wine, the optimal choice is a bone dry style with more emphasis on the taste of minerals than fruitiness, since minerality has a magical way of mingling with the briny taste of seafoods like poke. The varietal that is perhaps the most predisposed to this quality is Vermentino (those of Peltier Winery, PRIE Winery and Uvaggio Wines especially fit the bill); although a good Albariño also offers mineral notes intertwined with floral and citrus qualities (steelier styles of Lodi grown Albariño include those of Harney Lane Winery, Mettler Family Vineyards, Klinker Brick Winery, Bokisch Vineyards, or Oak Farm Vineyards). Finally, there are the lean, minerally dry whites made from the Kerner grape, another Lodi specialty – look for those of Lodi's Markus Wine Co. (a bottling called Nativo, blending Kerner with Bacchus and Riesling grapes) or the more widely known Sidebar Cellars Kerner by Ramey Wine Cellars.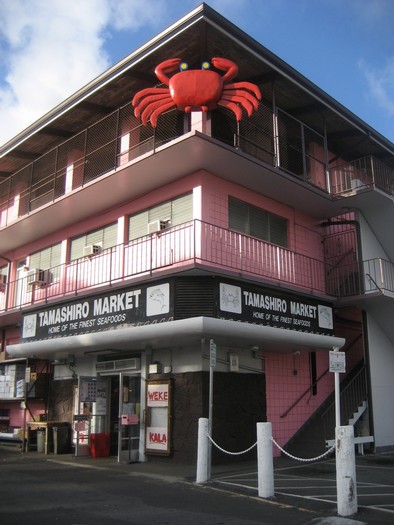 Comments