Letters from Lodi
An insightful and objective look at viticulture and winemaking from the Lodi
Appellation and the growers and vintners behind these crafts. Told from the
perspective of multi-award winning wine journalist, Randy Caparoso.

February 23, 2023 | Randy Caparoso
Delineations of Mediterranean climate in Lodi and the rest of the world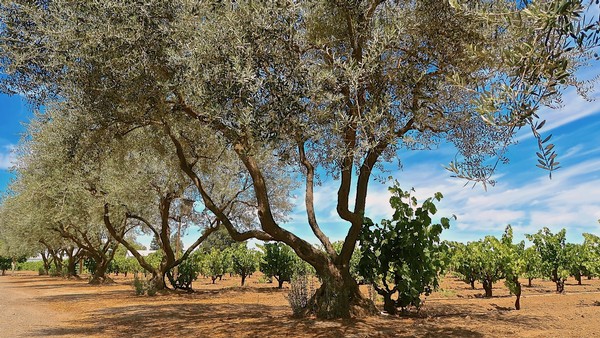 Olive trees and old vines thriving in the quintessential Mediterranean climate and deep, rich sandy loam soils—conducive to healthy root systems contributing to plant health and longevity—of Lodi's Mokelumne River appellation.
A long, long time ago, when dinosaurs shook the earth (back in the mid-1970s), I read an article by legendary winemaker Dr. Richard Peterson, answering a question about what is most important to the quality of grapes and subsequent wines: Is it climate, or is it soil?
Dr. Peterson's contention was (and still is, I suppose) that climate is the most important factor. For high-quality winegrowing, you need at the very least a climate conducive to wine grapes, which can grow well even in less-than-ideal soil types. On the other hand, you can have the best possible soil to grow grapes, but without an appropriate climate, you'll never produce a good wine.
At the same time, Dr. Peterson qualified his statement by adding:
1. The best wine regions are distinguished by a good climate, which has a direct impact on the quality and character of wines.
2. When comparing sub-regions or individual vineyards within each of the best wine regions, the differentiating factors determining the quality and character of wines tend to be soil-based.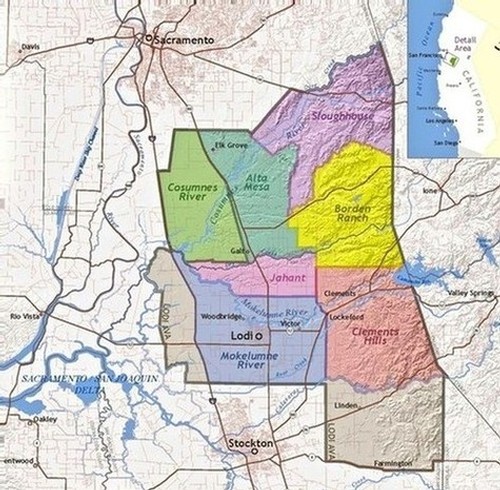 You see this dynamic between climate and soil played out everywhere around the world, from France's famous Bordeaux and Burgundy regions to California's major wine regions, from Mendocino to Santa Barbara and from the Sonoma Coast to Sierra Foothills—and the Lodi appellation in between. The climate is most important on a macro level, and the soil becomes important on a micro level.
There is a widely respected California educator named Fred Swan who, in 2019, posted a story on his NorCal Wine page entitled Mediterranean Climate—Why it's Great for Winegrowing. Mr. Swan, by the way, is slated to begin teaching two different wine appreciation courses at San Joaquin Delta College in Stockton, starting March 20, 2023. Visit the Lodi Growers page for more information—we highly recommend it!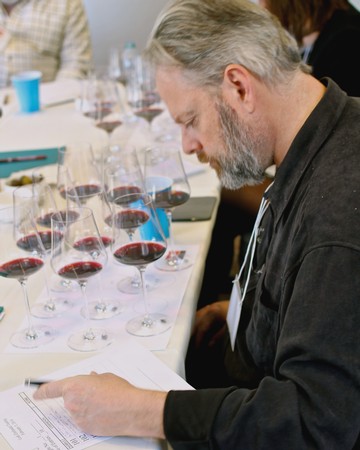 In his article on California's predominant climate conditions, Mr. Swan pointed out the fact that virtually all of the important wine regions in California share one thing in common: a Mediterranean climate. To quote Swan:
Mediterranean climates are temperate with a long, dry, and sunny growing season, due to the moderating influence of a large body of water. The most rain falls during winter. Achieving ripeness is relatively easy and disease pressure is low. The weather in these climates is very consistent from year to year.
Needless to say, the "large body of water" influencing California wine regions is the Pacific Ocean. The impact of the ocean is such that temperatures drop to "cold" (without being snowy, despite oft-times significant precipitation) during the winter, and temperatures range from "warm" to "hot" under very dry (virtually zero precipitation) conditions during the summer when grapevines grow their leaves and ripen their fruit.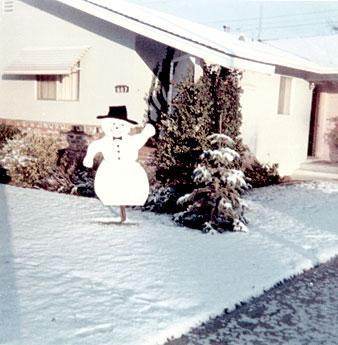 While many of us who live in California undoubtedly take our climate for granted—isn't the entire "world" bright and sunny like ours?—Mr. Swan makes a very good point: "Mediterranean climates are very rare overall... only 2% of Earth has some form of Mediterranean climate."
However, adds Swan, the "prevalence" of Mediterranean climates "among fine wine regions is much higher." Here, for instance, is a Köppen-Geiger map pinpointing where all the Mediterranean climate regions of the world are located: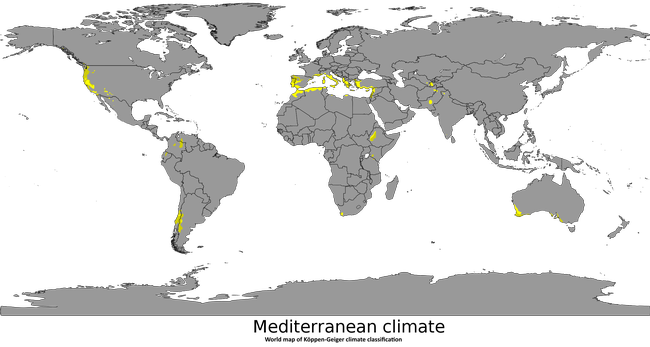 Obviously, these splashes of yellow on this map occur in very narrow bands aligned in pretty much the same latitudes. They are like very exclusive neighborhoods, where many—although certainly not all—of the world's finest wines are grown.
A few years ago I sat down at The Farm Café at Michael David Winery for a conversation with a vintner named Ridgley Evers, who owns DaVero Farms & Winery in Sonoma's Healdsburg area. Mr. Evers also produces Lodi-grown Vermentino and Sangiovese under the Avivo label, made from grapes biodynamically farmed by the Ledbetter family's Vino Farms.
Mr. Evers explained exactly why he needs Lodi grapes for his Avivo brand:
In 1999, during a visit to Northern Italy, I got my first significant insight, or what I call a 'dope-slapping moment,' when I got a look at a Koppen-Geiger map showing the climate classifications of the entire world. On the map, I saw that the Mediterranean regions that grow olives, and the grapes I was most interested in, are classified as "Csa," where you find the classic Mediterranean climate marked by hot, dry summers. This area is also located at roughly the same latitude as Northern California. Most of California's wine regions, in fact, are classified either as "Csa" [Mediterranean climate with 'hot' summers] or "Csb" [Mediterranean climate with 'warm' summers].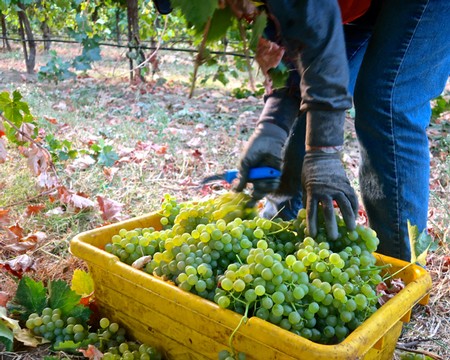 Harvesting of Vermentino—a quintessential, native Mediterranean grape—in Vino Farms' Clements Hills-Lodi vineyard.
Most of the wine regions in northern parts of Europe, on the other hand, are classified as "Cfb," which has a temperate oceanic climate with shorter summers and more humid weather. The native varieties of those regions are Bordeaux grapes such as Cabernet Sauvignon and Merlot, and Burgundy grapes such as Pinot Noir and Chardonnay. In other words, the grapes that have become the most popular in California are grown in a climate that is not ideal for the grapes that are actually planted!"
Evers, of course, pointed out that grapes such as Cabernet Sauvignon and Pinot Noir do manage to produce very high-quality wine throughout California.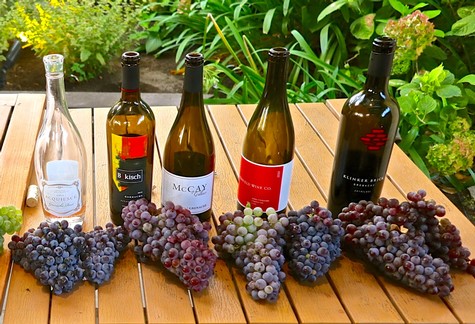 But from his perspective, Evers added:
The art of winemaking is not about ripening fruit, it's about ripening fruit at an optimal balance within its environment. Grapes from northerly parts of Europe that are planted in Mediterranean climates produce excess vegetative growth, necessitating more severe hedging and fruit dropping, because the DNA of these plants is not naturally suited to the climate.
On the other hand, when you grow Mediterranean varieties in Mediterranean climates everything falls into balance—we don't have as much of a constant battle limiting the growth of vines or stripping the ground of growth to eliminate competition with vines, which destroys the microbiology of soils. Ironically, though, much of what we know about cultivating even Mediterranean varieties in California comes from our knowledge of growing Cabernet Sauvignon and Chardonnay, which are far less of a natural fit.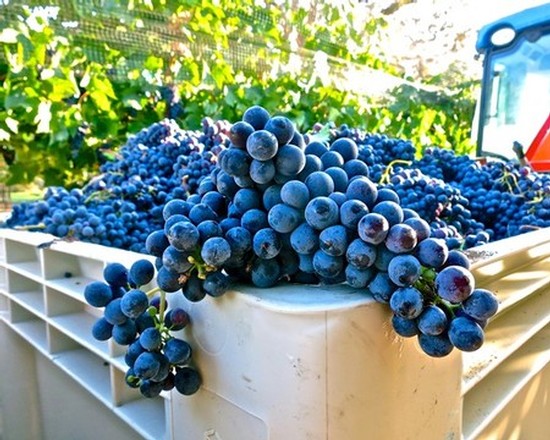 To put things in context and illustrate the differences between Csa (hot) and Csb (warm) variations of the Mediterranean climate, Swan lists examples of wine regions around the world where you find these growing conditions:
Hot-Summer Mediterranean climate wine regions [Csa]
Barossa Valley, South Australia
Campania, Italy
Central Valley, California [which includes the Lodi AVA]
Greece
Jerez, Spain
Lebanon
Tuscany, Italy
Sardinia, Italy
Sicily, Italy
Portugal (Southern)
Stellenbosch, South Africa
Swan Valley, Western Australia
Walla Walla, Washington
Warm-Summer Mediterranean climate wine regions [Csb]
Central Chile (coastal)
Coastal California
Coonawarra, South Australia
Margaret River, Western Australia
Adelaide Hills, South Australia
Portugal (Northern)
Swartland, South Africa
Willamette Valley, Oregon
Lodi, as it was, is marked by a solidly Csa variation of Mediterranean climate. Other California wine regions are not so consistent. Napa Valley and Sonoma County, for instance, consist of both hot and warm Mediterranean climate zones. So does Santa Barbara County, even though it is best known for a cooler climate favorable to Pinot Noir and Chardonnay production.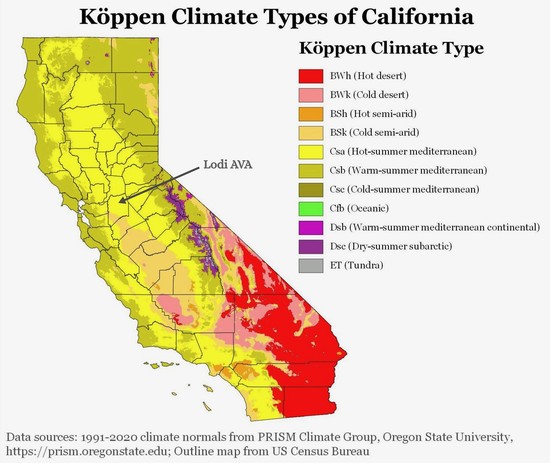 What is the difference between Lodi's Mediterranean climate and the Mediterranean climate common to, say, Napa Valley, Sonoma County, Livermore Valley or Paso Robles? Although the Pacific Ocean makes its impact on Lodi in the form of the cool Delta air flowing directly from the San Francisco Bay through the Sacramento-San Joaquin River Delta with absolutely no physical impediment—the Delta is the only part of California's entire coast where there are no coastal mountains—the Lodi appellation's summer growing season does not see any of the coastal fog or morning cloud cover typical of regions located closer to the coast.
As a result, grapes grown in Lodi see more sun than in other California appellations, while retaining the diurnal temperature swings (i.e., cool nights and warm days) which allow all of California's wine regions to produce grapes that are fresh and bright with natural acidity.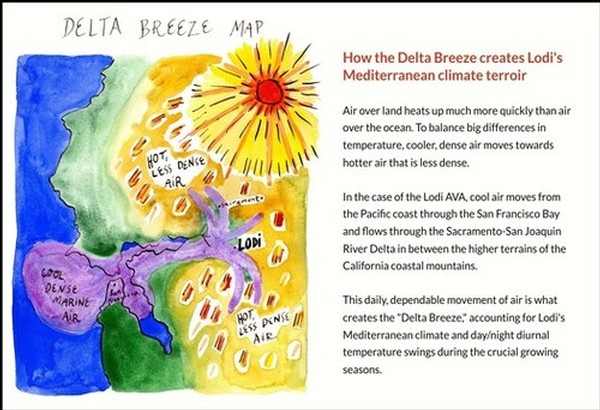 "A grape," says Evers, "has no idea where it's grown, but it knows what climate it's in." Hence, according to Evers, the ideal cultivars for California's Mediterranean climate zones are grapes that originated in the vicinity of the Mediterranean Sea, such as Sangiovese and Vermentino. Other examples are the grapes often classified as "Rhône" varieties, despite the fact that the Rhône Valley is actually a teeny-tiny part of Southern France: Syrah, Grenache, Mourvèdre, Carignan, Viognier, Piquepoul, and Roussanne are among the best known of these grapes.
Then there is Zinfandel, which originated in Croatia but has also been widely planted in Southern Italy, where the grape is known as Primitivo (there are clonal variations derived from Southern Italian plant material identified as Primitivo that are widely planted in Lodi, although these plantings are sold primarily as Zinfandel).
Zinfandel is, in fact, a quintessential Mediterranean climate grape. This is precisely the reason it has thrived throughout California since the 1850s, But where it grows the easiest is in Lodi.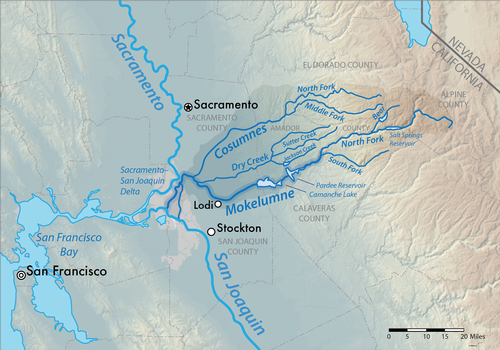 Lodi, that is to say, grows and produces over 40% of California's Zinfandel. The reason is primarily because of Lodi's particular variation of the Mediterranean climate. As Evers points out, the selection of "the right grapes" for a wine region "requires fewer inputs and less water." When a grape finds its most natural environment, it thrives as it does nowhere else. It's as if Mother Nature originally conceived of Zinfandel as a plant just for Lodi terroir, despite the fact that the grape originated in Mediterranean climate zones far away in the vicinity of the Adriatic Sea.
On top of that, the sub-sections within Lodi that are most heavily planted to Zinfandel are those with extremely rich, deep, sandy loam alluvium soil, laid down over thousands of years by the Mokelumne and other rivers flowing through the region from the Sierra Nevada and into the Delta. The AVA (i.e., officially recognized American Viticultural Area) where you find most of Lodi's Zinfandel plantings is named Mokelumne River. This is not coincidental.
Lodi's Mokelumne River AVA, in other words, offers Zinfandel more than an ideal climate. Its soils are also optimal, especially for Zinfandel, a plant that prefers to be grown on stakes as "bushes," and is dependent upon deep rooting (the Mokelumne River's sandy loams are deep and consistent to depths as much as 100 feet) and sufficient enough soil fertility to grow an ideal volume of leaf canopy and the lush fruit qualities that are the hallmark of Zinfandel in terms of varietal character.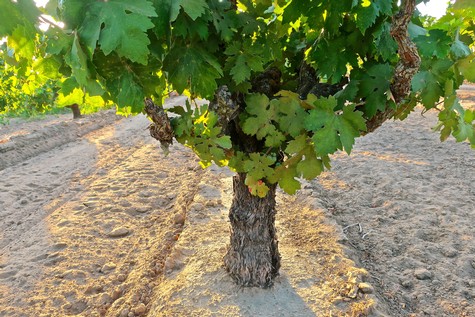 This also explains why there are more old vine plantings of Zinfandel in Lodi than in any other region in California. It comes down to this: Because Lodi's phenomenal combination of Mediterranean climate and deep, rich, well-drained soils are such a natural for Zinfandel, vineyards planted to this cultivar live, and thrive, for longer than in other regions of California—despite the grape's suitability to all of the state's Mediterranean climate zones. Zinfandel may grow well everywhere in California, but it is easiest to grow in Lodi, where it tends to be a healthier, longer-lived vine.
History and economics, of course, also explain why there are more old vine Zinfandel plantings in Lodi than anywhere else. But the primary reason is environmental, or it can be biological.
As Dr. Peterson pointed out long ago, the climate is always the most important factor for high-quality winegrowing, but the soil is what distinguishes individual wine regions, sub-regions, and vineyards. This is what makes appreciation of fine wines so compelling. Bordeaux is Bordeaux, the same way that Napa Valley is Napa Valley. Lodi is Lodi because there is plenty enough to distinguish the appellation's natural attributes, beginning with its Mediterranean climate and drilling down to soils that are unlike anywhere else in the world. It's these distinctions that make the wine world go round.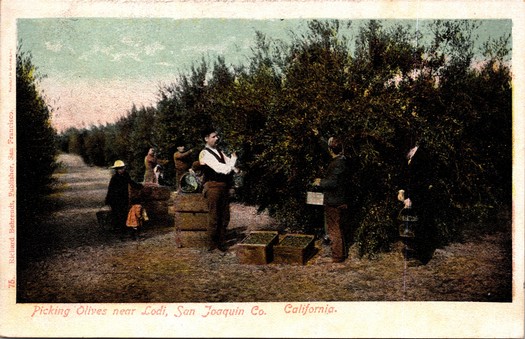 Comments