Letters from Lodi
An insightful and objective look at viticulture and winemaking from the Lodi
Appellation and the growers and vintners behind these crafts. Told from the
perspective of multi-award winning wine journalist, Randy Caparoso.

April 18, 2019 | Randy Caparoso
Catherine Fallis (Master Sommelier and author of Ten Grapes to Know) headlines 2019 Lodi ZinFest Wine School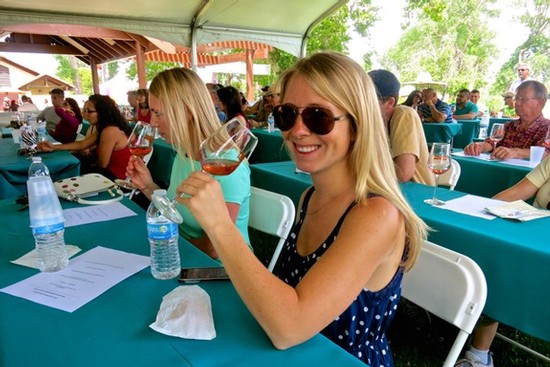 It's nearly that time again: the annual Lodi ZinFest Wine Festival, taking place Saturday, May 18, 2019 at the stunningly bucolic Lodi Lake Park. This year festival will begin at 12 PM for Early Entrance guests (admission $75, available only with advance purchase), and then go from 1 PM to 5 PM for General Admission enthusiasts ($55 in advance, $65 at the gate).
Apart from a grand tasting of over 200 wines representing the dizzying range of fresh, pristinely expressive wines (from Albariño to Zinfandel) now being produced by Lodi wineries, there will also be opportunities to further your wine and culinary knowledge at ongoing demonstrations, including the Up in Smoke BBQ Demo (manned by Food Network celebrity chef Chad Rosenthal) and the ZinFest Wine School (kicking off at 1:30 PM).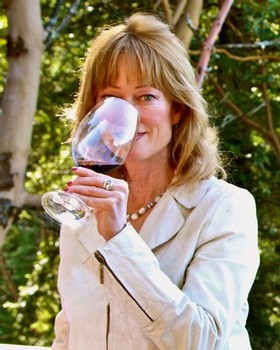 And this year, at the ZinFest Wine School, our headliner will be Master Sommelier Catherine Fallis, a.k.a. Grape Goddess, founder of Planet Grape® Wine Review, and author of recent best selling book Ten Grapes to Know (2018, Countryman Press).
While Ms. Fallis has schooled and inspired many a burgeoning wine professional in her active role at the Court of Master Sommeliers as well as educator at the Culinary Institute of America in Napa Valley, her book on Ten Grapes to Know has been a huge hit because, as drinkhacker.com recently put it, it is "designed for absolute beginners, taking them through the essence of ten grapes — five white, five red — and the wines they are used to create."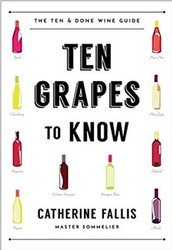 Kevin Zraly, author of the all-time classic Windows on the World Complete Wine Course, writes, "With Catherine Fallis's approach of 'less is more,' all you need to begin your wine journey are ten grapes."
Another author (Wine: A Tasting Course) and distinguished sommelier/colleague, Marnie Old, summarizes the accessible and engaging way in which Fallis talks about wine by telling us: "If grape names are Greek to you, the wine shopping experience can feel overwhelming and stressful. Catherine Fallis has created a terrific new tool for cracking the wine label code that goes deep on the top ten grapes any wine lover needs to know to feel calm, confident, and in control when cruising the wine aisle..."
All the more reason to join us at Lodi's 2019 ZinFest!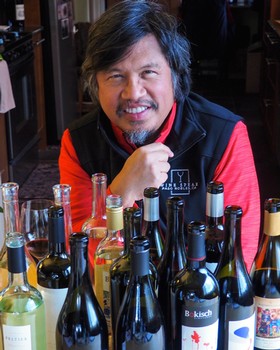 A rundown on the three extremely consumer-friendly classes that will be offered under the big Wine School tent at this year's ZinFest:

1:30 PM – BLIND TASTING 101 (What to Look for When Evaluating Wine)
Speaker: Randy Caparoso (lodiwine.com and Editor at Large of The SOMM Journal)
A great introduction to the "art" of tasting wines — and identifying and delineating the sensory qualities of different varietal types — led by 40-year wine professional and award winning journalist, Randy Caparoso

2:30 PM – SIX GRAPES TO KNOW (According to the Grape Goddess)
Speaker: Catherine Fallis MS (a.k.a. Grape Goddess, and Author of Ten Grapes To Know)
Pinot Gris - Anaya Family Vineyards
Sauvignon Blanc - Oak Farm Vineyards Estate
Viognier - Acquiesce Winery
Sangiovese - Sorelle Winery
Syrah - Fields Family Wines
Cabernet Sauvignon - Michael David Winery Rapture

3:30 PM – ONE GRAPE TO KNOW – ANCIENT VINE SINGLE-VINEYARD LODI ZINFANDEL!
Speaker: Catherine Fallis MS (a.k.a. Grape Goddess, and Author of Ten Grapes To Know)
Jessie's Grove Winery, Royal Tee Vineyard Zinfandel (planted 1889)
St. Amant Winery, Marian's Vineyard Zinfandel (planted 1901)
Tizona by Bokisch Vineyards, Süss Vineyard Zinfandel (planted 1920s)
Michael Klouda Wines, 1902 Block Zinfandel (planted 1902)
Harney Lane Winery, Scottsdale Vineyard Zinfandel (planted 1900s)
Turley Wine Cellars, Kirschenmann Vineyard Zinfandel (planted 1915)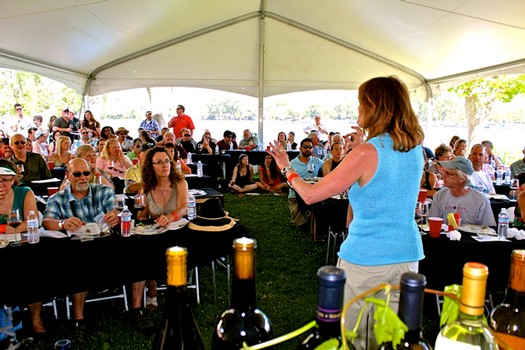 Comments