Letters from Lodi
An insightful and objective look at viticulture and winemaking from the Lodi
Appellation and the growers and vintners behind these crafts. Told from the
perspective of multi-award winning wine journalist, Randy Caparoso.

December 17, 2020 | Randy Caparoso
Our list of nice Lodi reds, rosés and fortified dessert wines for Christmas gifting and sipping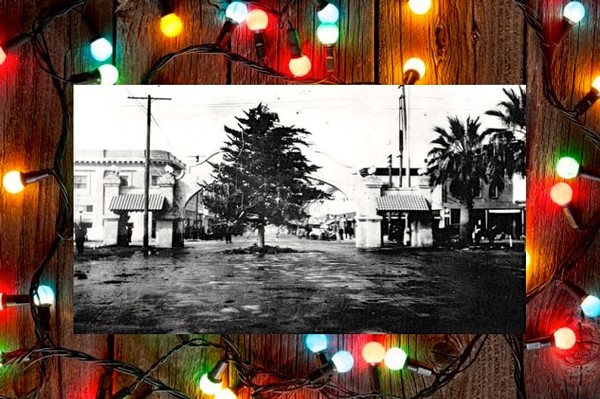 Lodi wines are pretty darned good. Many of us know that, and many still don't.
Some magazines, not all, have also been coming to a conclusion in the affirmative. This past year, for instance, the internationally read Wine Enthusiast Magazine named Lodi's Michael David Winery its 2020 American Winery of the Year. Let's put that in perspective: In the most recent Statista report, the number of wineries operating in the U.S. is quoted as "almost 11,000," nearly half of them in California. Therefore, at least one major wine magazine thinks a Lodi winery ranks among the best of some 10,999 other wineries. Not too shabby...
At the same time, we like to think that there are numerous other Lodi-based wineries also doing outstanding work. Most, of course, are not like Michael David, which is now producing about three-quarters of a million cases a year. Almost all the other Lodi wineries produce less than 30,000 cases; the vast majority, less than 5,000 cases.
But as wine-savvy consumers well know, there is much joy in tiny production wines. Call them "handcraft," "artisanal" or "boutique." And like Michael David, they all deserve our respect and support for what they do, especially during this particular holiday season as we go through fraught times, economically and socially.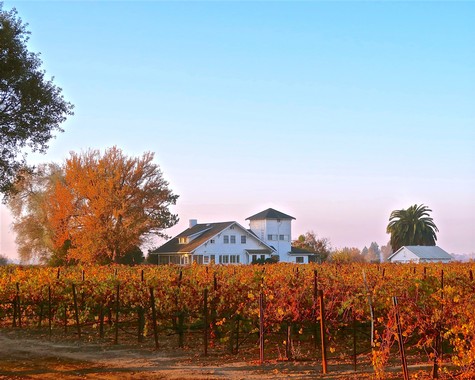 As a follow-up to our last post on Lodi's best or most interesting white wines (re A Lodi white makes the world's Top 100 list, and other Lodi whites for Christmas shopping and sipping), we have just come up with a list of Lodi's nicest reds, rosés, and fortified dessert wines. We apologize for the length of our list, but every time we thought of one good wine, another two or three popped up in our minds that could also be considered very, very nice.
All qualitative judgments of wine, of course, are a state of mind, or matter of opinion. It's wine, for Pete's sake, and so not everyone has the same taste. Wine Enthusiast Magazine, for instance, describes Michael David wines as "ripe and bold." What if you don't prefer "ripe and bold," but instead, "lean and subtle?" Or something in between? Even in Lodi, wines are grown and crafted to express varying sensory qualities, yet all are considered to be quite fine, thank you.
Nonetheless, if anything, we truly believe that you can depend on finding a taste that is representative of "Lodi" in each of the following wines on our "nice" list. The vast majority of these bottlings are priced between $12 and $35—another huge, positive thing about buying Lodi—although a handful gets close to $69, which seems to be the ceiling for Lodi-grown wines.
And so, dear holiday shoppers, please consider the following ideas for gifting or sipping, each of them examples of the "best of Lodi":
Aglianico
Mettler Family Vineyards
Alicante Bouschet
St. Amant Winery, Mohr-Fry Ranch
St. Jorge Winery, Vierra Estate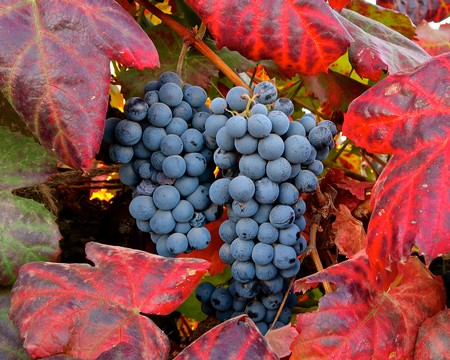 Barbera
Heritage Oak Winery
Jeremy Wine Co.
LangeTwins Family Winery & Vineyards, Macotera 09 Vineyard, Clements Hills-Lodi
Oak Farm Vineyards
PRIE Winery & Vineyards, C. Lewis Vineyard
Sorelle Winery
St. Amant Winery
Uvaggio
Cabernet Franc
Inkblot (by Michael David Winery)
Ironstone Vineyards
McCay Cellars
Cabernet Sauvignon
Anaya Vineyards, Clements Hills-Lodi
Concrete Wines
Earthquake (by Michael David Winery)
Harney Lane Winery
Klinker Brick Winery, The Brick
LangeTwins Family Winery & Vineyard, Railroad Vineyard, Jahant-Lodi
LangeTwins Family Winery & Vineyards, Thirty-Eight Vineyard, Jahant-Lodi
Mettler Family Vineyards
McManis Family Vineyards
Oak Farm Vineyards
Peltier Winery & Vineyards, Schatz Farms Family Reserve, Clements Hills-Lodi
Rapture (by Michael David Winery)
Van Ruiten Family Winery, Signature Reserve
Carignan
Alquimista Cellars, Jessie's Grove Vineyard
Jessie's Grove
Klinker Brick Winery
Markus Wine Co., Domo (blended with Petite Sirah)
McCay Cellars
Michael Klouda Wines
PRIE Winery & Vineyards, 1900, Spenker Ranch
Charbono
Heritage Oak Winery
Paskett Vineyards & Winery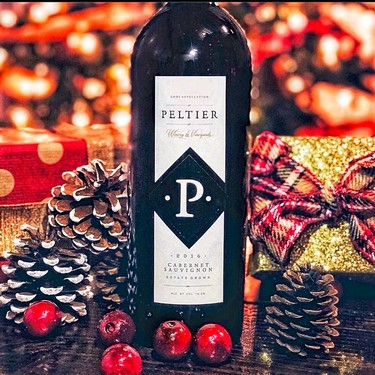 Cinsaut
Alquimista Cellars, Bechthold Vineyard
Estate Crush, Bechthold Vineyard
Fields Family Wines, Bechthold Vineyard, Mokelumne River-Lodi
Jessie's Grove, Bechthold Vineyard
Michael David Winery, Bechthold Vineyard
McCay Cellars, Bechthold Vineyard
Onesta Wines, Bechthold Vineyard
Dolcetto
Klinker Brick Winery
Graciano
Bokisch Vineyards, Las Cerezas Vineyard, Mokelumne River-Lodi
Bokisch Vineyards, Terra Alta Vineyard, Clements Hills-Lodi
Heritage Oak Winery (blended with Tempranillo)
Grenache
Bokisch Vineyards Garnacha, Terra Alta Vineyard, Clements Hills-Lodi
McCay Cellars, Abba Vineyard
Malbec
Oak Farm Vineyards
Tizona (by Bokisch Vineyards), Linden Ridge Vineyard
Marzemino
PRIE Winery & Vineyards, Hux Vineyard
Mencía
PRIE Winery & Vineyards, Silvaspoons Vineyard
Merlot
Galloping Hills Ranch, Clements Hills-Lodi
Going Viral (by Michael David Winery)
Maley Bros.
McManis Family Vineyards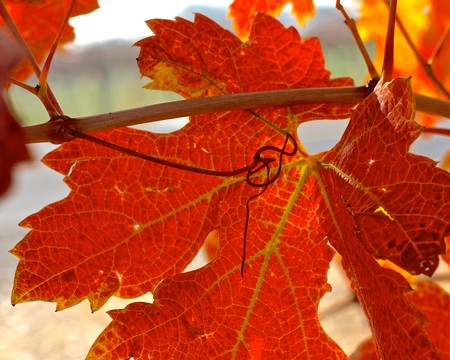 Montepulciano
LangeTwins Family Winery & Vineyards, River Ranch Vineyard, Jahant-Lodi
Watts Winery, Los Robles Vineyard, Clements Hills-Lodi
Mourvèdre
Bokisch Vineyards Monastrell, Sheldon Hills Vineyard, Sloughhouse-Lodi
Klinker Brick Winery
Mettler Family Vineyards
Nero d'Avola
LangeTwins Family Winery & Vineyards, Redtail Vineyard, Jahant-Lodi
Nebbiolo
Anaya Vineyards, Clements Hills-Lodi
Petit Verdot
Heritage Oak Winery
Inkblot (by Michael David Winery)
McManis Family Vineyards
Oak Farm Vineyards, Mokelumne River-Lodi
PRIE Winery & Vineyards, Hux Vineyard
Tizona (by Bokisch Vineyards), Patriot Vineyard, Clements Hills-Lodi
Petite Sirah
Earthquake (by Michael David Winery)
Harney Lane Winery
Heritage Oak Winery
Ironstone Vineyards
LangeTwins Winery & Vineyards, One Hundred Vineyard, Jahant-Lodi
McCay Cellars
Mettler Family Vineyards
Mikami Vineyards
Mountain Tides Wine Co., Palmero Family Vineyard, Borden Ranch-Lodi
Mountain Tides Wine Co., Viñedos Aurora Vineyards, Clements Hills-Lodi
Old Soul (by Oak Ridge Winery)
Peltier Winery & Vineyards
Petite Petit (by Michael David Winery)
St. Amant Winery, Mohr-Fry Ranch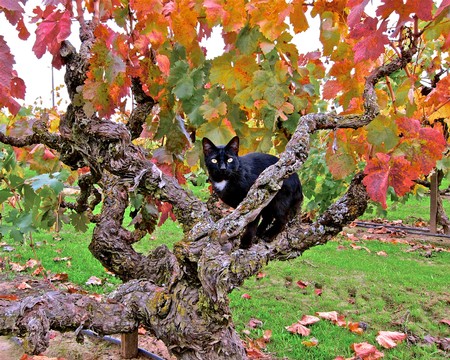 Pinot Noir
McManis Family Vineyards
Ripken Vineyards
Pinotage
Mettler Family Vineyards
Primitivo
Harney Lane Winery
Sorelle Winery
Oak Farm Vineyards
Uvaggio
Sagrantino
Ripken Vineyards
Sangiovese
Avivo (by DeVero Farms & Winery), River's Edge Vineyard, Mokelumne River-Lodi
Sorelle Winery
Syrah
6th Sense (by Michael David Winery)
Klinker Brick Winery, Grand Reserve
Fields Family Wines, Fields Family Vineyard, Mokelumne River-Lodi
Fields Family Wines, Whole Cluster, Mokelumne River-Lodi
McCay Cellars, Abba Vineyard
Markus Wine Co., Zeitlos (blended with Petite Sirah)
Tempranillo
Bokisch Vineyards, Gran Reserva
Bokisch Vineyards, Las Cerezas Vineyard, Mokelumne River-Lodi
Bokisch Vineyards, Liberty Oaks Vineyard, Jahant-Lodi
Fields Family Wines, Lot 13 Vineyard, Mokelumne River-Lodi
m2 Wines, Kirschenmann Vineyard
McCay Cellars, Lot 13 Vineyard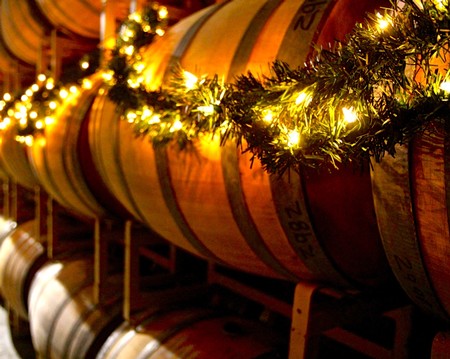 Teroldego
LangeTwins Family Winery & Vineyards, Jahant Woods 02 Vineyard
Peltier Winery & Vineyards, Schatz Family Reserve
Ripken Vineyards
Touriga
St. Jorge Winery, Touriga Nacional, Vierra Estate
Zinfandel
Alquimista Cellars, Jessie's Grove Vineyard
Alliance Winery
Bedrock Wine Company, Kirschenmann Vineyard
Concrete Wine Company
Earthquake (by Michael David Winery)
Fields Family Wines, Stampede Vineyard, Clements Hills-Lodi
Harney Lane Winery
Harney Lane Winery, Lizzy James Vineyard
Harney Lane Winery, Scottsdale Vineyard
Heritage Oak Winery, Bartlam
Heritage Oak Winery, Block 5
Heritage Oak Winery, ZINHEAD
Ironstone Vineyards, Old Vine Reserve
Ironstone Vineyards, Rous Vineyard Reserve
Jessie's Grove, Royal Tee Vineyard
Jessie's Grove, Westwind Vineyard
Klinker Brick Winery, Marisa Vineyard
Klinker Brick Winery, Old Ghost
LangeTwins Family Winery & Vineyards, Centennial
The Lucas Winery, Late Harvest Zinfandel
The Lucas Winery, ZinStar Vineyard
Lodi Native, Lot 13 Vineyard (by McCay Cellars)
Lodi Native, Marian's Vineyard (by St. Amant Winery)
Lodi Native, Soucie Vineyard (by m2 Wines)
Lodi Native, Wegat Vineyard (by Maley Bros.)
Lust (by Michael David Winery)
m2 Wines, Soucie Vineyard
m2 Wines, Select Block, Soucie Vineyard
Macchia Wines, Generous (Mohr-Fry Vineyard)
Macchia Wines, Luxurious (Rous Vineyard)
Macchia Wines, Mischievous
Macchia Wines, Serious (barrel selection)
Macchia Wines, Voluptuous (Maley Vineyard)
McCay Cellars, Bonnotto Vineyard
McCay Cellars, Contention
McCay Cellars, Faith, Lot 13 Vineyard
McCay Cellars, Jupiter
McCay Cellars, Rous Vineyard
McCay Cellars, TruLux Vineyard
McManis Family Vineyards
Mettler Family Vineyards, Epicenter
Michael Klouda Wines, Hatterle Vineyard
Michael Klouda Wines, 1902
Mikami Vineyards
Oak Farm Vineyards, Hohenrieder Vineyard
Oak Farm Vineyards. Mohr-Fry Ranches
Peirano Estate, The Immortal Zin
PRIE Winery, Soucie Vineyard
Rippey Family Vineyards
Sandilands Wines
St. Amant Winery, Marian's Vineyard
St. Amant Winery, Mohr-Fry Vineyard
Stellina (by Estate Crush)
Stonum Vineyards
Tizona (by Bokisch Vineyards), Süss Vineyard, Clements Hills-Lodi
Twisted Roots Winery, 1918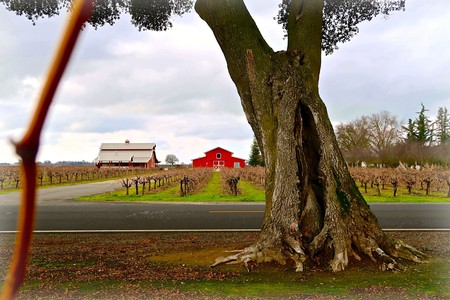 Red Wine Blends
Fields Family Wines, Sans Souci Red, Mokelumne River-Lodi
(Cinsaut, Carignan, Syrah)
Heritage Oak Winery, Carnivál
(Tempranillo, Graciano and/or Malbec)
Heritage Oak Winery, Olé
(Tempranillo, Graciano and/or Syrah)
Heritage Oak Winery, Petite
(Petite Sirah, Petit Verdot)
Heritage Oak Winery, Triolo
(Sangiovese, Barbera and/or Zinfandel)
Heritage Oak Winery, Voilá
(Cabernet Sauvignon, Syrah, Petit Verdot and/or Cabernet Franc)
LangeTwins Family Winery & Vineyards, Midnight Reserve
(Cabernet Sauvignon/Malbec/Merlot/Cabernet Franc/Petit Verdot)
Markus Wine Co., Blue
(Petit Verdot, Cabernet Sauvignon and/or Malbec)
Markus Wine Co., Sol
(Petite Sirah, Zinfandel and/or Petit Verdot)
Markus Wine Co., Toura
(Touriga Nacional, Cabernet Sauvignon and/or Petite Sirah)
Markus Wine Co., Zeitlos
(Syrah, Petite Sirah, Carignan)
Mettler Family Vineyards GSM
(Grenache, Syrah, Mourvèdre)
Michael David Winery, Politically Correct
(Cabernet Franc, Cabernet Sauvignon and/or Petit Verdot)
Paskett Vineyards & Wines, Cabrona Blend
(Cabernet Sauvignon, Petite Sirah)
St. Jorge Winery, Vinho Tinto Belo
(Tinta Roriz, Alicante Bouschet, Touriga Nacional, Tinta Cão, Trincadeira)
Rosé
Acquiesce Winery & Vineyards, Grenache Rosé
Bokisch Vineyards, Terra Alta Vineyard Rosado, Clements Hills-Lodi
(Garnacha with Tempranillo and/or Graciano)
Fields Family Wines, La Vie En Rosé, Mokelumne River-Lodi
(Mourvèdre and Syrah)
Heritage Oak Winery, Barbera Rosé
Klinker Brick Winery, Bricks & Roses
(Grenache with Carignan, Syrah and/or Mourvèdre)
LangeTwins Family Winery & Vineyards, Aglianico Rosé, River Ranch Vineyard, Jahant-Lodi
LangeTwins Family Winery & Vineyards, Sangiovese Rosé
m2 Wines, Rosé (Zinfandel blended with Carignan)
McCay Cellars, Reserve Rosé
McCay Cellars, Rosé of Carignane
McCay Cellars, Rosé of Cinsaut
McCay Cellars, Rosé of Grenache
Michael David Winery, Cinsaut Rosé, Bechthold Vineyard
Michael Klouda Wines, Retro Rosé (Zinfandel)
Mikami Vineyards, Rosé (Zinfandel)
Mountain Tides Wine Co., Rosé of Petite Sirah
Oak Farm Vineyards, Rosé (Grenache)
Onesta Wines, Rosé of Cinsaut, Bechthold Vineyard
Peltier Winery & Vineyards, Rosé of Pinot Noir
Peltier Winery & Vineyards, Rouge Rosé (Cabernet Sauvignon)
St. Amant Winery, Barbera Rosé
Fortified Dessert Wines
d'Art Wines, Port
(Tempranillo, Cabernet Sauvignon, Petite Sirah)
d'Art Wines, Tawny Port (Cabernet Sauvignon)
Peltier Winery & Vineyards, USB (Syrah)
St. Jorge Winery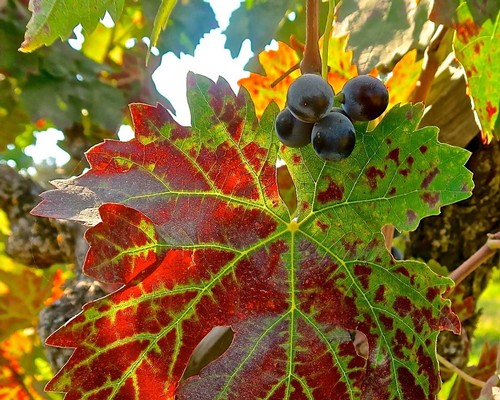 Comments