Letters from Lodi
An insightful and objective look at viticulture and winemaking from the Lodi
Appellation and the growers and vintners behind these crafts. Told from the
perspective of multi-award winning wine journalist, Randy Caparoso.

September 5, 2016 | Randy Caparoso
Mettler Family's Pinotage brandishes Lodi's newfound hipness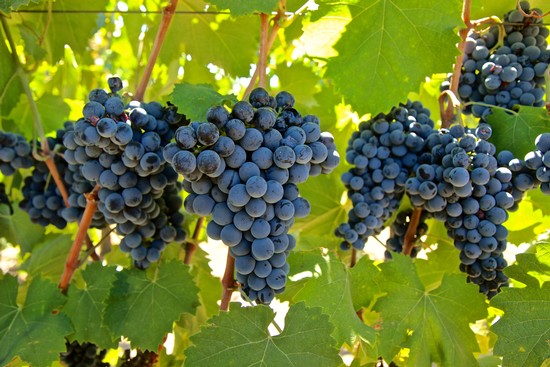 One of the finest examples of Pinotage – a crossing of Vitis vinifera varieties (Pinot Noir x Cinsaut) originally bred in South Africa by a Stellenbosch University Professor of Viticulture named Abraham Izak Perold in 1925 – is grown right here in Lodi, California.
The 2014 Mettler Family Lodi Pinotage ($25) is a deeply pigmented (purplish ruby), broadly sculpted, yet round, luscious, richly textured red wine; teeming with brambly, berry pie-like fruit qualities, and supported by subtle toasty, cedary oak, moderate tannins, and an upbeat, contemporary feel.
In that sense, this wine is undecidedly un-Pinotage-like. Why is that? This varietal has been called many things – not all of it good.
"There's plenty of Pinotage that tastes like old socks," British wine critic Olly Smith recently wrote, "but there are also ace examples that are among the finest wines..." "The main charge levelled against Pinotage," Tim Atkin MW has written in Decanter, "is that it smells of amyl or isoamyl acetate, otherwise known as nail polish remover – or banana if you're being more polite."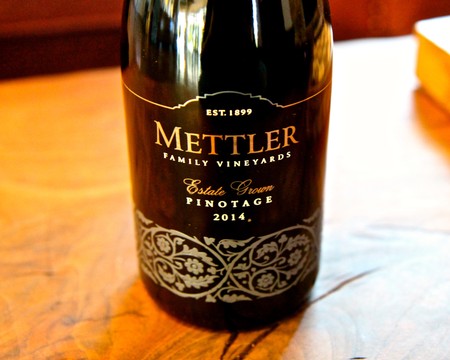 According to James Halliday, Australia's most widely read wine writer, opinions of Pinotage even in South Africa, where it still commands one of the country's highest grape prices, "have long been polarized." Prestigious South African winemakers such as Vergelegen's André van Rensburg are said to believe that Pinotage has no place in a respectable vineyard.
It has also been suggested that Pinotage may simply be unfashionable. Oz Clarke has suggested that part of some South African winemakers' disdain for Pinotage stems from the fact that it's a distinctly New World wine in an era where the trend in the South African industry is towards wines of more European influenced qualities.
The strength of the Mettlers' Pinotage is that it avoids the common pitfalls of the grape. Lodi's warm yet steady Mediterranean climate allows it to ripen beyond any green or herbaceous qualities that only exacerbate any acetate-like tendencies; and the region's cool nights keep the grape's acidity and fruit profile fresh and focused. Restrained flourishes of French oak sweeten the potpourri of bright sensations.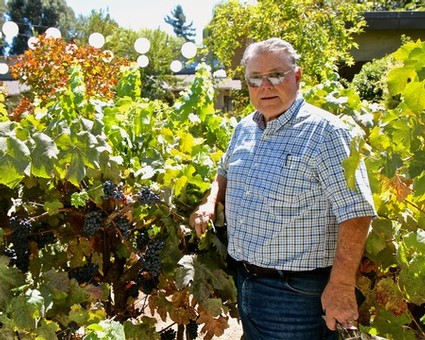 The Mettlers have been farming their 4 acres of Pinotage alongside their tasting room on the east side of Lodi's Mokelumne River AVA since 2011. The vines were originally planted by Dr. Mike and Renee Matson; producing one of this couple's specialties under the now-defunct Vino Con Brio label.
According to Larry Mettler, the owner/grower descended from three previous generations of this branch of the Mettler family, who first arrived in Lodi in 1899, "Mettler Family Vineyards is truly a family operation, not just a name." Mr. Mettler's wife Charlene still calls many of the shots (including the family's original decision, in 1998, to transition from growers to winery owners). Their daughters Kim Mettler-Eells (General Manager) and Kelli Mettler-Costamagna (Tasting Room Manager) are deeply involved in the business; as is their son Adam Mettler (Winemaker) and Kim's husband Jason Eells (Manager of the Mettler Family's Arbor Vineyards).
But as everyone in the wine industry knows, it takes more than legacies or tradition to achieve top quality. It also takes ceaseless dedication to innovation and peerless skill level, which this family has in spades. Kudos to the Mettlers for staying the course for 117 years; and today, contributing further to Lodi's growing reputation for cutting-edge varietals!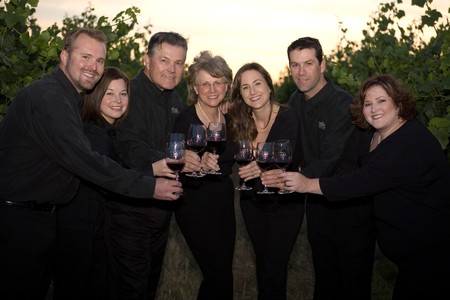 Comments