Letters from Lodi
An insightful and objective look at viticulture and winemaking from the Lodi
Appellation and the growers and vintners behind these crafts. Told from the
perspective of multi-award winning wine journalist, Randy Caparoso.

April 2, 2013 | Randy Caparoso
Acquiesce Vineyards makes the case for Lodi as the ideal place for WHITE wines
Sometimes it's detrimental – because nobody knows you – but sometimes it pays to be the "one and only" doing something. Talking about the Grand Tasting at the 16 Annual Rhone Rangers Celebration that took place this past March 23rd in San Francisco, Acquiesce Vineyards owner/winemaker Sue Tipton told us, "We had crowds crashing our table when word got out that we were the only ones in the room pouring a Picpoul Blanc. They were loving it, and so were we."
Hold on a second, back up: Pick-pool what? Says Tipton, "Picpoul blanc (also known as Piquepoul) is a grape from Southern France known for its high acidity, which is why we planted it. The name of the grape literally translates as 'lip-stinger," because it can be very dry and mouth puckering, even grown in a warm region like Lodi. We only have 100 vines of it.
"Originally our thinking was that we could utilize the acid in this grape to balance out our Grenache blanc, Roussanne, and Viognier – in 2008 we planted one and a half acres of Grenache blanc, and an acre each of the other two. But when friends came over after the 2012 harvest and tasted the Picpoul blanc from the tank, they all kept saying, 'Oh, you can't blend this wine – it's too good by itself.' So we bottled it on its own – a grand total of 60 cases of what may be the first commercial Picpoul Blanc bottled in California!"
What else can we tell you about Picpoul blanc? First, it's a fantastic wine for raw oysters or filet of sole: anyone who's been to seaside restaurants along the Mediterranean coast in South-West France would tell you that Picpoul blanc as a beverage is as common there as Frascati in Rome, Bourbon in Kentucky, or Chardonnay in any crowd of cougars. With platters of briny bivalves, the lighter, the dryer and the more lip-stinging the Picpoul blanc, the better.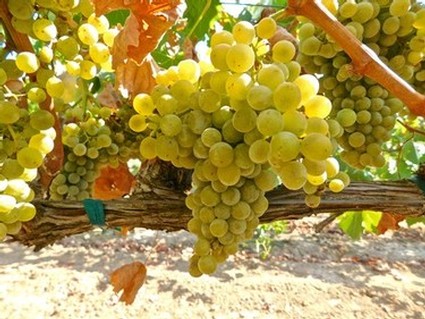 Second, it is planted so sparingly in the U.S., the USDA's National Agricultural Statistics Service doesn't bother listing it in yearly acreage reports. It's well known, though, that Tablas Creek Vineyard in Paso Robles – half-owned by the Perrin family of Château de Beaucastel (a heralded estate in the Rhône Valley's Châteauneuf-du-Pape) – first planted 1 acre of Picpoul in 2000, since increased to 3 acres. As was Acquiesce's original plan, Tablas Creek utilizes the grape to zip up their Grenache Blanc/Roussanne blends, à la what they do in the South of France. Since then a handful of other California wineries – primarily in Paso Robles, but also in the Sierra Foothills – have planted vines here and there, all from cuttings sourced from Tablas Creek.
Here's what we also know: the 2012 Acquiesce Lodi Picpoul Blanc ($22) is an absolute charmer: sweet pear laced with fresh lemon and floral notes in the nose; bright, upbeat, light and zesty in the mouth, making a virtue out of linearity. Unlike Picpoul blancs from France, however, it is not really sharp or puckery. Tipton explains, "We blended in 15% Grenache Blanc for mouth-feel" – which, evidently, also rounded out the stinging edginess usually expected in the varietal. But that's okay, because as a white wine it is still totally unique and refreshing. Would it appeal to cougars? Probably not, but at 60 cases, there's far from enough for those who would love this style of wine. Says Tipton, "it makes a perfect summer white – something you can drink by itself, or with food."
Ms. Tipton is also fond of referring to her vineyard estate, located towards the east side of the Mokelumne River AVA, as Lodi's only "white wine-only" producer; which is not technically true, since they also produce wine from a half-acre of the black skinned Grenache grape (plus, typical of Lodi growers, Sue and Rodney Tipton supplement their income from 12 acres of high yielding, trellised Zinfandel, all of which goes to a giant producer).
However, Acquiesce does not utilize their black skinned Grenache to produce a red wine. Out of that comes the 2012 Acquiesce Lodi Grenache Rosé ($14), which positively kills you with kindness: fresh, effusive strawberry, cherry, pomegranate-like fruit aromas; soft, plush, pliant, bone-dry yet juicy in the mouth. This, according to Ms. Tipton, is actually a wine done more to her husband Rodney's taste. "Rodney said, 'push the fruitiness this time' – he thought our 2011 rosé could have had a little more to it – and so we gave it a little extra time on the skins, which made it even lusher and juicier. Try it with milk chocolate – it turns the wine into a chocolate covered strawberry."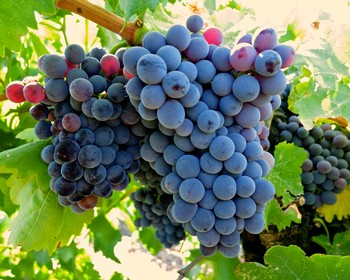 Lest there be any misunderstanding: aside from the rosé, 99% of what you taste in the wines of Acquiesce reflects Sue Tipton's sensibility, which is thoroughly culinary. "I like white wines to be pure and a little tart because I think of them as wines meant to be paired with food," she says. This is why, when you walk into the Acquiesce winery – ostensibly the little shed next to the old barn (renovated by Rodney) that was turned into a tasting room and storage area – you will see no oak barrels, just temperature controlled stainless steel tanks. No Acquiesce wine ever sees wood, and thus is never sold "before its time" (you probably have to be over 50 to catch that drift).
Pointing to a medium-sized 500-gallon tank, Tipton tells us, "This was my birthday present from Rodney when I first got into winemaking." Pointing to the sleek, gleaming, new 1,000-gallon tank next to it (supplementing four other smaller tanks), Tipton proudly adds, "This was our thirty-fifth wedding anniversary present to ourselves from last year."
If there is a signature Acquiesce white wine, Tipton herself would point to the 2012 Acquiesce Lodi Belle Blanc ($24): a bracingly dry, tart, tight, almost gangly blend of Grenache Blanc (60%), Roussanne (30%) and Viognier (10%); yet fresh as a spring flower in the nose, with lavender-ish nuances layering flavor sensations giving a feel of sheer silk draped over steely underpinnings. "This is what I think is the ideal wine for the new American palate," says Tipton – "something cool, refreshing, accentuating food, not fighting it."
Tipton also likens Belle Blanc to one of her favorite white wines in the world, Beaucastel's Châteauneuf-du-Pape Blanc; but still, they are different. Belle Blanc does not have the gold tint, slivered almond, and creamy marzipan-like notes of Beaucastel, primarily because it sees no wood aging (the French are fond of their oak barrels). Lovers of purer styles of white wines would say this is a very good thing. Otherwise, there are indeed floral, lilac-like, herbes de Provence-like notes common to both wines. And to think this is coming from a Lodi estate, thousands of miles from the Rhône River — oh, what a promising start for this, well, Lodi upstart of a winery.
The decision to specialize in white wines, according to Tipton, grew partly out of to her interest in foods they like to eat – "fresh salads, chicken, tacos, stir-fry dishes," she says, although strangely enough Ms. Tipton is not fond of seafood – and partly out of her personal interest in Rhône Valley grapes. "It's interesting that Oz Clarke (a best selling British wine writer) recently came to Lodi, and his impression of our Delta climate is that it is probably more suitable to white wine grapes than it is to red wines grapes."
On the Acquiesce Web site, Clarke is prominently quoted to say, about Lodi: "You have very sandy loams for soil… and loam basically means you can't ripen Bordeaux… but you should be making rosé and looking at white wines. Alas, Clarke's observations, while kind, are somewhat dubious: what explains, for instance, the obvious ease of ripening and sensory charms of the red wine grapes that have always thrived in Lodi's sandy soils – including the "Bordeaux" types (particularly Cabernet Sauvignon, Merlot, Cabernet Franc and Petit Verdot) successfully cultivated by well respected families like branches of the Mettlers, Phillips and Langes? Similar silty, sandy loams are also dominant in places like Santa Barbara and Contra Costa County in California, and Chile's Valle Central – all arguably more suitable to red wine grapes than to whites.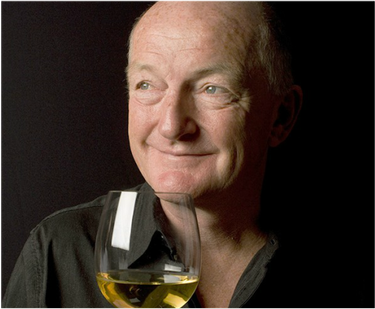 Nonetheless, after just two commercial vintages, Acquiesce Vineyards is demonstrating that what Clarke is saying is entirely correct: There is far more potential for white wine viticulture in Lodi than what is generally assumed. One sip or sniff of the multifaceted fragrances in virtually any of the white wines in Acquiesce's portfolio absolutely proves that. Lodi's Delta influenced Mediterranean climate may be warm, but is not nearly as hot or acid respiring as what most people think, especially when you plant the right grapes (such as Southern French or Mediterranean varieties), and when you cultivate them correctly and pick pick them when their acidity is fresh and edgy. Voila — Acquiesce!
LangeTwins Family, for instance, grows a beautiful variant of the Sauvignon blanc grape (the Musqué), with all the natural acidity and flowery fragrance you would like in the grape. Lodi is especially proving to be ideal for "alternative" varieties known for retaining plenty of freshness and acidity in warm Mediterranean environments — grapes such as Albariño, Grenache Blanc, Vermentino, Verdelho, and now (egg roll, please…), Picpoul blanc!
While the results, right this moment, may not be quite as sharply defined as what you might find in Europe, you still gotta look at it this way: here in Lodi, we're just getting started, whereas vignerons in the Old World have had a few hundred years' head start. But judging from the discreet and utterly charming results of Acquiesce's 2012s, we would not be surprised when acclamations start to come from more international voices, and the word starts to go viral... Lodi may be best suited for white wines!
Comments