Letters from Lodi
An insightful and objective look at viticulture and winemaking from the Lodi
Appellation and the growers and vintners behind these crafts. Told from the
perspective of multi-award winning wine journalist, Randy Caparoso.

June 1, 2016 | Randy Caparoso
Tiny PRIE's latest wines express true Lodi soul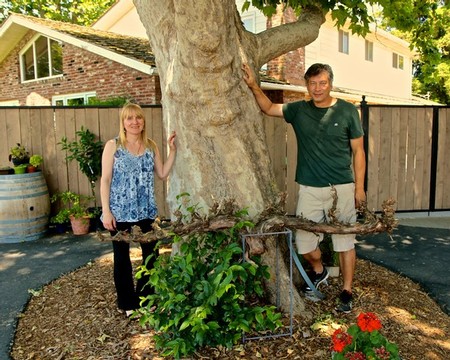 The advantages of a micro-sized – that is, an artisanal or "boutique" – winery can also be disadvantages. It's good to be small because you can lavish far more attention on 2 to 6 barrels of a wine than you can on 2000 to 6000 barrels; which is the difference between a winery like PRIE Vineyards in Lodi and, for example, an E. & J. Gallo in Modesto or Chateau Ste. Michelle in Woodinville.
By the same token, if by chance one or two of your 6 barrels veer off into some kind of microbiological minefield – ending up with funny or even awful smells and tastes – then you're pretty much screwed. You either have to bottle the wine "as is," or pour it down the drain. Either way, that's a big bite (ouch) out of your production. No wonder, as you travel up and down the West Coast or anywhere in the U.S. visiting tinier, "hands on" wineries, it is not uncommon (in fact, almost to be expected) to find the most peculiar, funky or off-tasting wines in the tasting rooms of the smallest producers.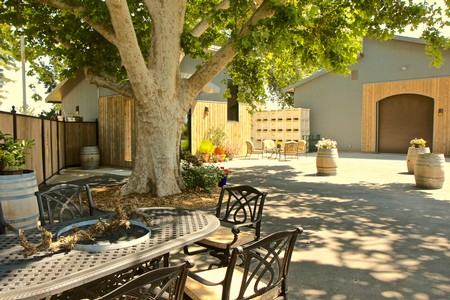 Since opening their immaculately designed winery/tasting room along N. Alpine Rd. on Lodi's east side a year ago this time, it's been more than so-far-so-good for PRIE Vineyards. The wines of this micro-sized producer – open to the public only on Saturdays and Sundays to allow proprietor/winemakers John and Lisa Gash to hold down their respective "real" jobs at Lawrence Livermore National Laboratory and Golden 1 Credit Union (Mr. Gash also lectures graduate Computer Engineering courses at San Jose State University) – most definitely reflect the care and precision of the owners. No funky-monkey wines here!
Take the 2015 PRIE Lodi Vermentino ($21), sourced from Kevin Delu's Bella Vigna Vineyard in Lodi's Alta Mesa AVA: a wow white with the pristinely dry, steely and light-medium bodied qualities you expect from this Mediterranean grape (commonly utilized in white wines grown in Provence, Corsica and Sardinia); but with those appealingly extravagant "Lodi" touches – tropical flower, white peach and citrus juice perfumes, combining with lemon zest, a scrubby minerality and intriguingly lavender-ish herbes de Provence-like notes gently lingering on the palate. Only 70 cases produced – that's what micro-sized winemaking should be all about!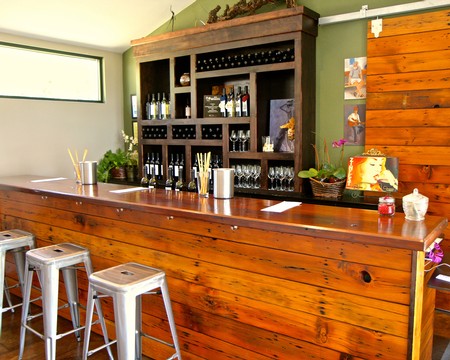 With their 2012 PRIE Soucie Vineyard Lodi Zinfandel ($21), the Gashes have measurably improved upon their previous vintage released last spring; particularly by moving from American oak to tighter grained French oak, which has added a more subtle vanillin veneer to a nose punctuated by the red cherry, black tea and mildly composty/earthy qualities typical of Zinfandels grown on Lodi's west side, plus a little more of a zesty, uplifted pop to the medium-full bodied sensations in the mouth (compared to the pungent, earthy, somewhat more rustic 2011 PRIE Soucie Vineyard Lodi Zinfandel, which is still available at the winery for $27). Only 150 cases (6 barrels-worth) of the 2012 were produced.
Lodi producers like Michael David Winery have done a lot to familiarize local wine lovers with the black skinned Petit Verdot grape, originally from France's Bordeaux region. The 2013 PRIE Lodi Petit Verdot ($27), sourced from Barbara Huxsteadt's postage stamp sized Hux Vineyards just west of Hwy. 99, is a refreshing alternative in its markedly more restrained use of oak (mildly sweet vanillin touches in the nose which do not carry into the flavor); choosing instead to highlight the modestly floral, violet-like perfume, welterweight, and fine, zesty, somewhat edgy texturing that distinguish this varietal from other red Bordeaux types (such as Malbec, Cabernet Sauvignon and Merlot).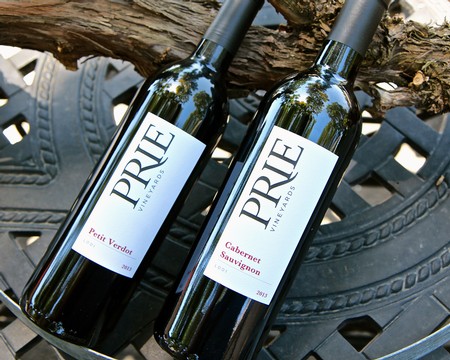 But the three aforementioned wines are just the build-up – the appetizer courses, if you will – to PRIE's real pièce de resistance, made from the 8.5 acres of estate grown Cabernet Sauvignon that originally drew the Gashes to this N. Alpine Rd. property: the 2013 PRIE Lodi Cabernet Sauvignon ($33).
Mr. Gash tells us, "We moved to Lodi from Livermore Valley in 2012 specifically for Cabernet Sauvignon. But not just any Cabernet Sauvignon. We searched for one that also expresses the soul and region of Lodi, which we think of as a friendlier, lighter presentation than what you would find in other wine regions. With our first vintage (only 200 cases produced), we think we have captured some of that essence."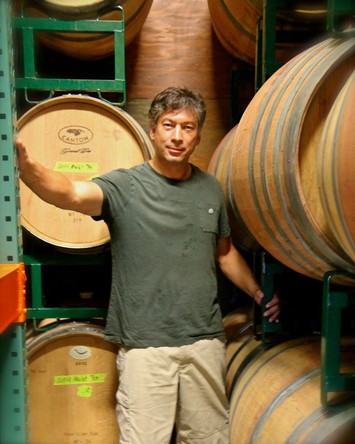 Gash, in fact, understates their success: the PRIE estate grown and produced Cabernet Sauvignon is very much an upbeat, elegantly balanced iteration of the grape. No, it is not big, beefy and tannic (nor oppressively oaky) like typical varietal offerings from Napa Valley, nor as sweetly fruited as newer fangled ones from, say, Paso Robles. Nor would you want it to be. What it is is bright, laid-back and confident in its medium bodied, aw-shucks grape skin. There are varietal qualities aplenty – mildly weedy/herby, cedary, cigar box-ish aromas with fairly floral, blackcurrant/berry fragrances, extending all the way through a smooth, notably pliant, exceptionally Lodi finish.
If you haven't yet discovered PRIE, you would only be doing yourself a favor by dropping in to support this sensibly evolving newcomer to Lodi's burgeoning, and exciting, winemaking scene.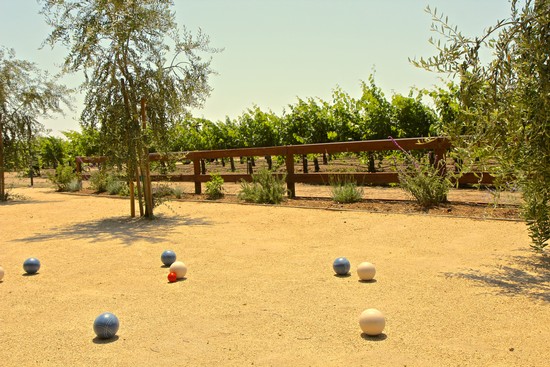 Comments