Letters from Lodi
An insightful and objective look at viticulture and winemaking from the Lodi
Appellation and the growers and vintners behind these crafts. Told from the
perspective of multi-award winning wine journalist, Randy Caparoso.

April 5, 2018 | Randy Caparoso
Tegan Passalacqua headlines guest speakers and cutting-edge wines at 2018 ZinFest Wine School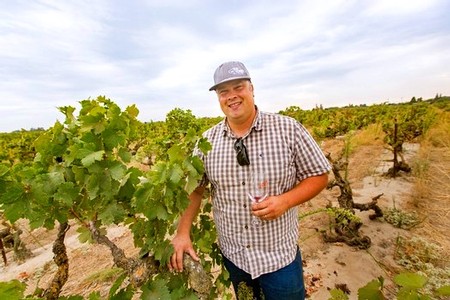 Under the Wine School tent at this year's Lodi ZinFest – taking place Saturday, May 19, 2018 at bucolic Lodi Lake Park – we will be pulling out all the stops to bring some of the wine world's most celebrated winemakers, and most cutting-edge wines, to the stage.
"Celebrated" in what way? San Francisco Chronicle, for one, has described one of our guest speakers, Turley Wine Cellars winemaker Tegan Passalacqua, as "California's great vineyard wanderer," and producer of "today's more interesting California wines." Passalacqua, a Lodi vineyard and home owner, mines Lodi for wines bottled under the fabled Turley wine label, as well as with his own personal Sandlands brand – and if there's one thing Lodi wine country is known for, it's lots and lots of sandy soil.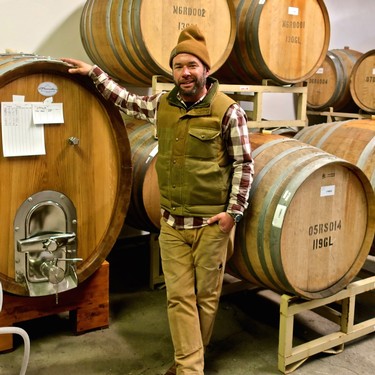 In our ZinFest class called "Natural Artisanal Wines of Lodi" (3:00 PM), Passalacqua will be joined by two other winemakers with amazing credentials in this field: Nathan Kandler, winemaker of Santa Cruz Mountains' Thomas Fogarty Winery as well as his own Precedent label; and Evan Frazier, owner/winemaker of Ferdinand Wines. These three modern day icons will taste Wine School attendees on no less than 8 strikingly unique, minimal intervention style wines (please see details below), showing different sides of Lodi terroir. You can read about Kandler's artistic approach to Lodi grown fruit in our recent post, Santa Cruz winemaker finds natural beauty in Lodi; and also how Frazier is described as one of "Napa's Innovative New Guard Winemakers" by Virginie Boone of Wine Enthusiast magazine.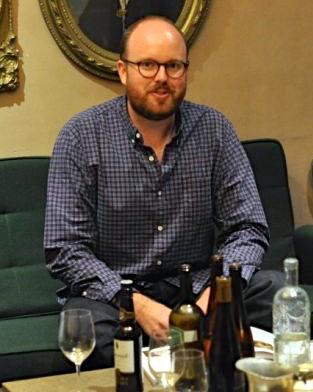 Ferdinand's Evan Frazier (photo courtesy of Skurnik Wines)
In another ZinFest class, Covenant Winery owner Jeff Morgan will take the stage with members of one of our first families of Lodi winegrowing, Mettler Family Vineyards. Mr. Morgan – a wine book author, educator and lifetime bon vivant who also happens to produce kosher sanctioned wines in both California and Israel – sources his Lodi grown wines from the Mettlers' vineyards. Napa Valley Wine Academy has described Morgan as the producer of the "'best kosher wine on planet earth,' as (Robert) Parker once said... he's also a genius and mentor... a gifted sax player, band-leader at Monte Carlo, and former west-coast editor of Wine Spectator." Please see our most recent post on Morgan, Covenant finds adventurous grapes in Lodi.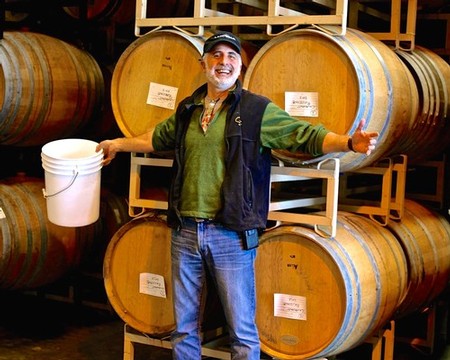 In their ZinFest class entitled "Kosher Wines & Contemporary Wines of Lodi" (2:00 PM) you will be able to taste a total of 8 Lodi grown wines bottled under the Covenant and Mettler Family labels. You can read more about the Mettlers' storied accomplishments in our recent lodiwine.com post, Larry Mettler honored by the Lodi community; or funner yet, watch this fascinating video produced by VisitLodi! on why they selected Mettler Family Vineyards as their 2014 Winery of the Year: VisitLodi! presents the 2014 Winery of the Year.
Finally, if you are interested in picking up a few tips on "How to Blind-Taste Like a Pro" (1:00 PM) – and thus, enhance your appreciation of every fine wine you taste – in our first wine class we will take you through a tasting of 7 Lodi grown wines ("blind," of course) during which you will learn how to delineate the sensory qualities that make each wine unique unto itself.
Our 2018 ZinFest Wine School schedule: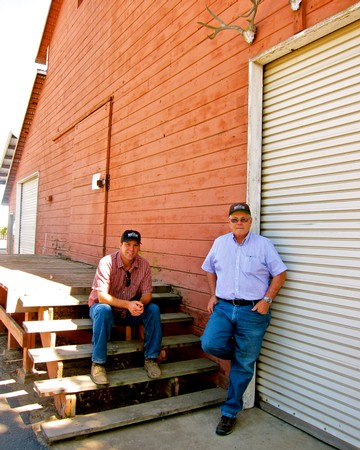 1:00-1:45 PM –
Lodi Wine 401 – How to Blind-Taste Like a Pro
Speaker: Randy Caparoso (of lodiwine.com) with guest Lodi winemakers
Description: When wine industry and media professionals taste wine, they are required to do it with precision; focusing on each sensory detail. Tasting wines "blind" can enhance this process. Please join 40-year wine industry professional Randy Caparoso as he demonstrates how to identify wines by component, thereby enhancing your love and experience of the fruits of the vine. Tasting of 7 wines, all "blind" (participants will learn the identity of each wine afterwards).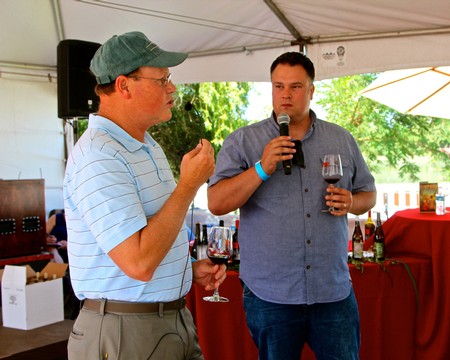 2:00-2:45 PM –
Kosher & Contemporary Wines of Lodi – Featuring Covenant Winery and Mettler Family Vineyards
Speakers: Jeff Morgan (Covenant) and the Mettler Family
Description: Covenant Winery Co-Proprietor Jeff Morgan brings a world of experience – having produced wine in Napa Valley as well as Israel, authored wine and culinary books, and served as former West Coast Editor of Wine Spectator magazine – to some of the finest wines crafted under kosher guidelines (as good for Sabbath-observant Jews as it is for any lover of the finest wines!). In this ZinFest "class" you will also taste the wines of Lodi's own Mettler Family Vineyards, who grow the Lodi appellation wines for the Covenant label. The wines:
Covenant, Mensch Roussanne
Covenant, The Tribe Chardonnay
Covenant, Mensch Zinfandel
Covenant, Landsman Zinfandel
Mettler Family, Chardonnay
Mettler Family, Zinfandel
Mettler Family, Petite Sirah

3:00-3:45 PM –
Artisanal "Natural" Wines of Lodi – Featuring Turley Wine Cellars, Sandlands, Precedent Wines, Thomas Fogarty Vineyards, and Ferdinand Wines
Speakers: Tegan Passalacqua (Turley & Sandlands), Nathan Kandler (Precedent & Thomas Fogarty), and Evan Frazier (Ferdinand)
Description: Lodi has become a hotbed for "cool kid" winemakers known for their minimal intervention approach to the art; whose wines are among the most terroir-driven expressions of the region ever made. If you wish to experience what "Lodi" truly tastes like, we invite you to join these three phenomenally talented (and justifiably acclaimed) winemakers – Tegan Passalacqua, Nathan Kandler and Evan Frazier – in this amazing ZinFest "class." The wines:
Turley, Bechthold Vineyard Cinsault
Turley, Dogtown Vineyard Zinfandel
Turley, Kirschenmann Vineyard Zinfandel
Sandlands, Kirschenmann Vineyard Chenin Blanc
Precedent, Chenin Blanc Sec
Precedent, Victors Zinfandel
Skyline (Thomas Fogarty), Artisan Red
Ferdinand, Albariño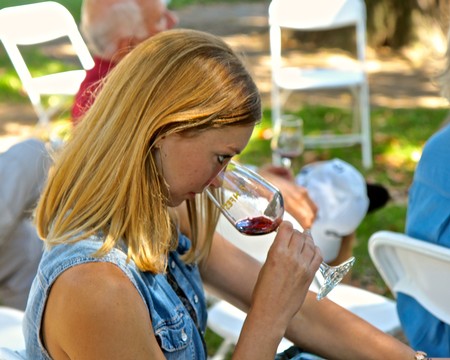 Comments