Letters from Lodi
An insightful and objective look at viticulture and winemaking from the Lodi
Appellation and the growers and vintners behind these crafts. Told from the
perspective of multi-award winning wine journalist, Randy Caparoso.

June 23, 2016 | Randy Caparoso
What happens when a Pinot Noir specialist crafts ancient vine Lodi Zinfandel?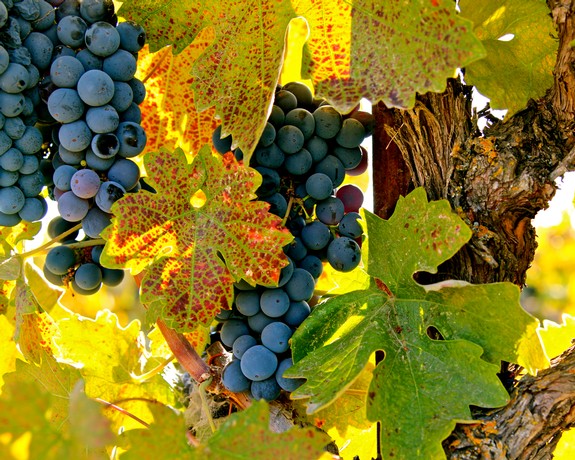 What happens when a Pinot Noir specialist gets ahold of Zinfandel from a primo ancient vine planting in Lodi? Basically two things:
• A very delicate, silky, perfumed, and yes, Pinot Noir-like Zinfandel – a virtual opposite of the big, blustery, jammy style of red wine more closely identified with the "varietal."
• A Zinfandel that is more focused on characteristics of its vineyard source rather than commercial or critical expectations of varietal character.
Hence, Pinot Noir-like red wines like the 2014 Straight Line Lodi Zinfandel ($29) invariably bring up an interesting philosophical question: is this a worthwhile departure from what we typically conceive as "Zinfandel," or is this, in fact, a truer expression of what Zinfandel actually is, or what it could be.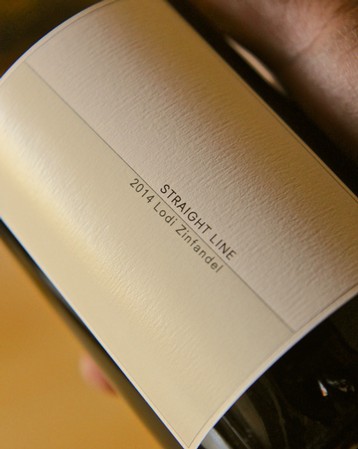 As it were, the Straight Line Zinfandel is soaringly bright with Bing cherry/raspberry perfumes, hinting at flowery, violet-towards-Santa Rosa plum-like notes against a faint, organic backdrop of compost-like earthiness. It is on the palate where the wine takes even more of a Pinot Noir-like turn: silky smooth, viscous, sprightly and upbeat in its scented fruit profile; with rounded tannins tucked into springy coiled hospital-cornered layering and texturing, fitting neatly into a somewhat feminine, compact-feeling medium-full body that comes across as a lot lighter (in terms of weight, not density or concentration) than the back label's stated 15.1% alcohol.
Then there is the Straight Line Zinfandel's distinct sense of place, which comes from what we know intellectually about the wine's provenance: 100% of the fruit coming from the Kirschenmann Vineyard, located off Bruella Rd. on the east side of Lodi, in a u-shaped bend of the Mokelumne River where the famed Tokay sandy loam of this American Viticultural Area is known to be the deepest and sandiest – more of a loamy sand than a sandy loam.
The wild-rooted Zinfandel vines of Kirschenmann Vineyard, owned and farmed for the past four vintages by Turley Wine Cellars winemaker Tegan Passalacqua, date back to 1915, and sit right alongside other vineyards planted around the same time, with a similar track record of producing lighter, more feminine, red berry perfumed Zinfandels, quite unlike Zinfandels from other parts of Lodi: notably Schmiedt Ranch, which is farmed for Turley Wine Cellars as well as the Schmiedt family's Twisted Roots 1918 label; as well as McCay Cellars' Lot 13 Vineyard (bottled as Faith by owner/grower/winemaker Mike McCay).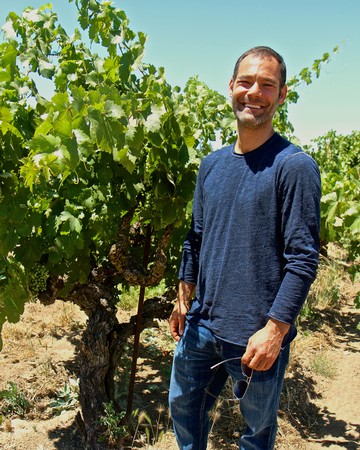 Straight Line is part of a secondary line of wines crafted by owner/winemaker Jon Grant, who is better known for Pinot Noirs bottled under his Couloir Wines label. Walking through Kirschenmann Vineyard earlier this week, Mr. Grant explained: "When Tegan first made the grapes available to me, in 2013, I was naturally inclined to explore a Pinot Noir side of Zinfandel – going for something with a lifted, light, delicate, 'lovely' character, moving away from the dark, heavy, jammy fruit style more commonly associated with Zinfandel. And so we treat the grapes like Pinot Noir in the cellar – very delicately, which seemed right because I find Zinfandel to be similar in a lot ways to Pinot Noir in that it bruises very easily, and you can lose a lot of its character when you over-work it."
Why are Pinot Noir specialists reluctant to "over-work" wines? It goes back to the basic fact that there are lots of terrific Pinot Noirs grown all over the world; not just in its native wine region in France's Burgundy, or in pockets of coastal California, from Mendocino's Anderson Valley to Santa Barbara's Santa Maria Valley and Sta. Rita Hills. There are also more than a few world class Pinot Noirs now coming out of Oregon and New Zealand, not to mention some pretty darned respectable ones grown in Australia, Canada, Chile, Germany, and even Italy.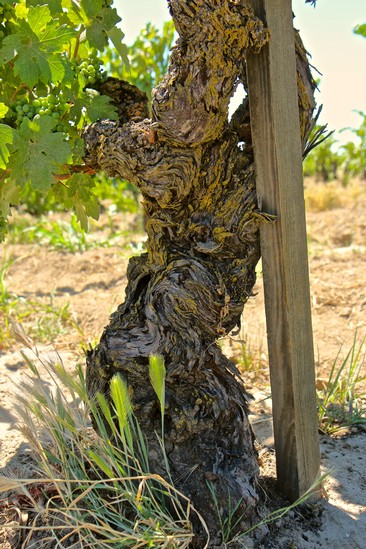 Subsequently, just to stand out in the crowd, it is the natural instinct of producers of Pinot Noir – undoubtedly more so than producers of other major varietals, such as Chardonnay or Cabernet Sauvignon – to craft wines that express where they are grown as much as the pure qualities of the grape. In other words, why bother to produce Pinot Noir that tastes like Pinot Noirs from anywhere else in the world? Pinot Noir needs a sense of place; something often called terroir.
For the wine geeks who may be reading this blog, we asked Mr. Grant to go into a little more detail as to exactly what he does that might be a little different from what most Zinfandel producers do. "First," said Grant, "you pick within a window of ripeness where you don't have to do too much to a wine, like add water to lower alcohol or add acids to make up for any deficiencies in the fruit. Deciding when to harvest is one of the most important decisions in winemaking.
"By picking earlier in the window, I'm reaching for freshness, tension, and verve in the resulting wine. Flavors that are lighter and therefore more easily lifted; acid and tannin that are synergized enough leave the palate refreshed and ready. Going for this balance also allows you to do spontaneous fermentation (i.e. with native as opposed to inoculated yeasts), which can lead to a stronger sense of place. Or a stronger expression of a site's natural fruit characteristics; which, in Kirschenmann, are phenomenal. Why would you want to mess with that?"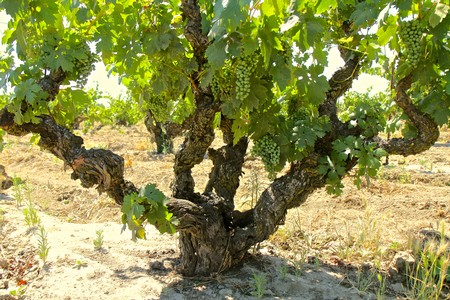 When asked why it is possible to handle Zinfandel like Pinot Noir, Grant tells us: "There is crossover between Pinot Noir and Zinfandel texturally and aromatically. Both varieties can produce subtle, textured, nuanced wines wherein big, hard tannins are not necessarily a part of the profile. Flavors/aromatics for Pinot Noir and Zinfandel can go in a multitude of directions depending on the site and the ripeness levels; but they overlap in the red and blue spectrum where vividness and vibrancy are principal."

Ultimately, Grant manages to craft Zinfandel with distinctly smooth textures and what he calls "lifted" qualities that may not be exactly the same as what you find in Pinot Noir, but are similar in the way that they are prioritized. Going into the technical side of things, Grant elaborates by saying: "For me, wine is ultimately about texture; and texture can be massaged through both winegrowing and winemaking." Some of the winemaking techniques cited by Grant:
• Long (seven-day) pre-ferment cold soaks
• Hot, fast, spontaneous fermentations for primary (alcoholic) and malolactic fermentations
• Hyper-gentle manual punch-downs
• Extraction via solvency vs. maceration
• Use of whole berry and whole clusters to help trap the CO2 of fermentation
• Sur lie (i.e. contact with lees, or spent yeast cells) barrel aging (one year)
• No racking, fining or filtering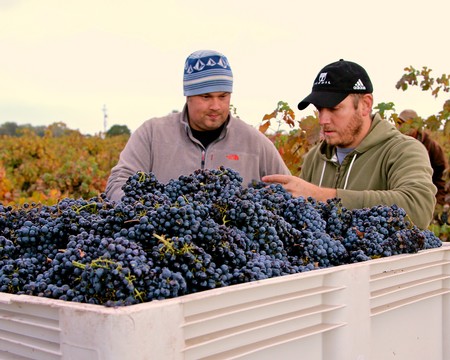 When asked to clarify extraction through "solvency" and exactly why whole berries and partial whole cluster fermentation (which would include grape stems) are key to the equation, Grant explained: "Generally, I let the spontaneous fermentations reach higher temperatures, thus running the full bell curve and gaining complexities at different stages of the curve. The heat and high-action will promote extraction of resolved tannin via this solvency, keeping the berries intact and complete. The whole berries can trap CO2, some of which ultimately dissolves into the wine and helps lift flavor and texture. Gentle post-fermentation pressing with less heavy solids, some lees stirring, and extended lees aging add additional aromatic layers and textures, contributing further to sensations of 'velvetiness.'"
Finally, to amplify fruit and vineyard expression, Grant eschews new oak barrels altogether. "I use French oak," he tells us, "but I stopped buying new barrels several years ago. Besides, alcohol is a solvent that can pull in excess oak flavor, especially from new barrels. That's what I learned during the short time I worked at Turley. So I've gone to strictly 'neutral French' oak; not just for Zinfandel, but also Pinot Noir, Syrah and Tempranillo. Aging in oak is still hyper-important for wine quality, but I find that oak as a flavor component is superfluous to what I'm trying to achieve in a wine."
"Ultimately," says Grant, "this wine achieves a duality of immediacy and longevity because of its balance. It's the balanced qualities that make this Zinfandel so appealing now, and the balanced qualities are why it is poised to age better in the bottle. I like to think it makes a great 'Straight Line' wine because it shows care and respect for the vineyard, and demonstrates care and respect to the end-user, the consumer, by establishing the most direct connection possible between what is grown and what is tasted. That's a straight line."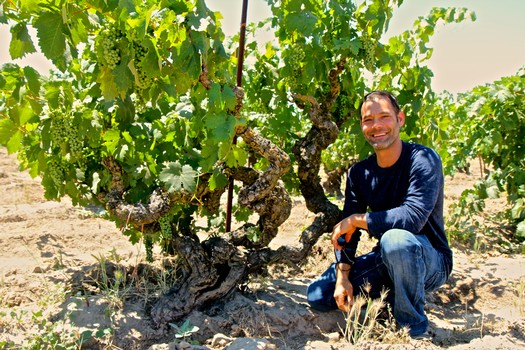 Comments
Commenting has been turned off.