Letters from Lodi
An insightful and objective look at viticulture and winemaking from the Lodi
Appellation and the growers and vintners behind these crafts. Told from the
perspective of multi-award winning wine journalist, Randy Caparoso.

April 3, 2017 | Randy Caparoso
Spring-fresh new releases at Lodi Wine & Food Festival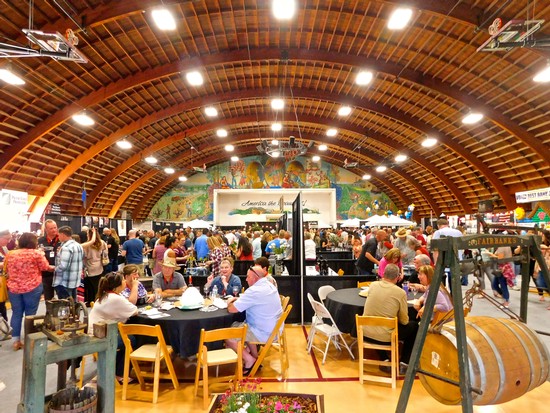 For 35 years it was the Lodi Spring Wine Show, but now it is the Lodi Wine & Food Festival that takes place each year at the end of March or beginning of April on the grounds of the Lodi Grape Festival.
No matter, because the 2nd Annual Lodi Wine & Food Festival still had the feeling of spring, as it gave many of the participating Lodi wineries a chance to trot out their latest wines – including recently bottled 2016 whites and rosés, which are all vinified pretty much bone-dry (the days of sweet, tutti-fruity "vin rosé" are long gone, and even soda-pop-like White Zinfandel is pooh-poohed by the local vintners of today).
The event took place in the late afternoon of this past Saturday (April 1, 2017), with the cheery, skin warming sunlight of spring equinox days – inching its way up, for a couple of minutes longer each day – lighting up the historic Ole Mettler Grape Pavilion, within which wine and food lovers could clearly see and feel like standing inside a gigantic, ribbed, wooden wine barrel (either that or an upside-down Noah's Ark). Don't you love these things about Lodi?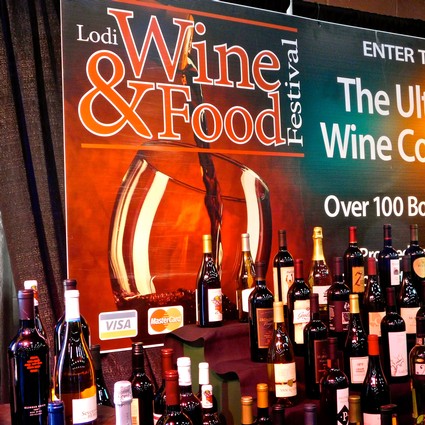 Without further ado, some notes on some of the more memorable new wines shown over the weekend:
2016 PRIE Winery, Mokelumne Glen Vineyards Lodi Gewürztraminer – It's spring, so we all look for "new." Hence, it's fun to see this still-new (less than three years), boutique sized Alpine Rd. winery expand its portfolio. This year we'll be seeing more wines crafted from German grapes grown by Mokelumne Glen, also on the east side of town. This particular one is a dry style of Gewürztraminer, but it has the extremely flowery, billowing fragrance of the grape – suggesting lychee, rose petals, peach and grapefruit. The feel is light on the palate (11.7% alcohol), and there is a trace of the grape skin bitterness also typical of the grape. But it is a refreshing, palate scrubbing bitterness – think of it like an Italian apertivo – that would actually enhance most "other white meat" dishes (pork, chicken, squab, etc.), although the winery recommends it with pasta tossed with Pecorino and pancetta (another great notion).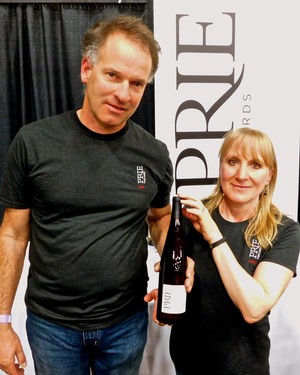 2016 Klinker Brick, Lodi Albariño – Albariño is practically Lodi's "Chardonnay" – more of the small local wineries produce it, and it highlights the region's sun drenched Mediterranean slant. Also, it is a grape that retains the varietal's buoyant natural acidity, flowery perfume, eminent dryness and airy feel when grown in the Delta air. The nose in Klinker Brick's rendering is positively confectionary in its essences, suggesting peach skin, lime, and tropical white flowers. The citrus/lime notes sharpen the fruit qualities, leaving lip-smacking sensations in their wake.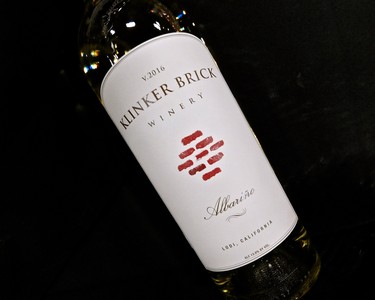 2016 Peltier Winery, Lodi Rouge Rosé – Bottled under this winery's most recent line of "Black Diamond" labels, here's another bone dry style pink (crafted from Cabernet Sauvignon and Pinot Noir) to add to Lodi's growing list of imaginative curios in this genre. This one is unabashedly pink – a bright, coral reef-like blaze of pink color – and its strawberry/cherry aromas and flavors are slinky and slurpy, with a medium-full feel. The bouncy fruit qualities are zipped up by a mild tartness (think cranberries with twists of lemon peel), as the wine hops joyfully back and forth across the palate.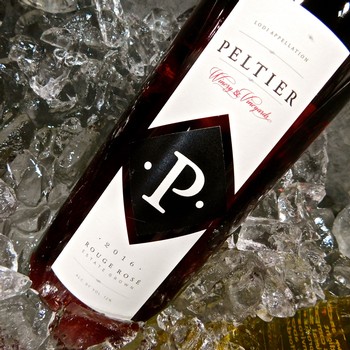 2016 Klinker Brick, Bricks & Roses Lodi Rosé – This winery's latest iteration of dry rosé indicates a movement away from pure Grenache qualities; now taking on the complexity possible in the blending of Carignan, Syrah, Mourvèdre along with Grenache – Mediterranean grapes that grow well and plentiful in the region. The nose starts off both floral and mildly of dried kitchen herbs, with strawberry/watermelon qualities rising up from beneath. Bone dry, lightly tart, almost lean yet zippy in the mouth – the sensations taking on more of a stony dryness rather than the annoyingly monochromatic fruitiness more typical of California grown rosés. In other words, very Provençal, even if a tad fuller. Think about this the next time you're grilling salmon and serving it up with a side of fresh pico de gallo or watermelon salsa.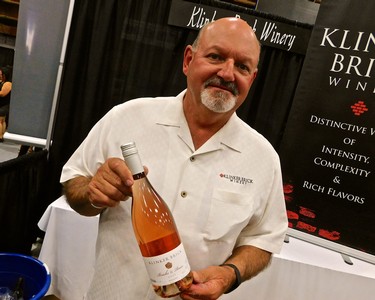 2014 Maley Bros., Lodi Merlot – It is time to forget what that character Miles said about Merlot in the movie Sideways. Merlot can be delicious and satisfying; especially this one, retailing only for about $14. There is an unvarnished quality about this wine: its plump black cherry aroma underscored by a fun, interesting, herby/mint spriggy leafiness, and mercifully free of unnecessarily woody oak "flourishes" more ambitious winemakers are wont to impose on that purity. On the palate, the wine is judiciously fleshy, with a velvet feel very proper for the varietal. The herbiness in the nose takes a little turn towards a mild organic loaminess, and the moderate, well rounded tannins have a touch of tobacco in the taste. This is what Lodi can do: produce a wine true to the varietal character, with a little bit of the regional stamp – all for a terrific price!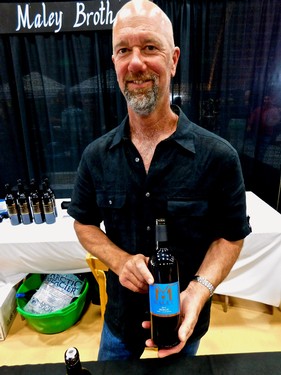 2014 PRIE Winery, Lodi Petite Sirah – Every Petite Sirah lover has slightly different thoughts about the grape. Many like its big, bold feel in the mouth; others, its rounded, voluminous feel, or its occasional pepper-grinder spice. But if you like the blueberry aspects of the varietal, you'll find oodles of it here – lush, ripe, effusive aromas and flavors of blueberry-like fruit. On the palate, the wine is full in body and tannin, giving an almost roasted dark coffee-like thickness and mild bitterness to the taste. All the more likely to appeal to a P.S. lover!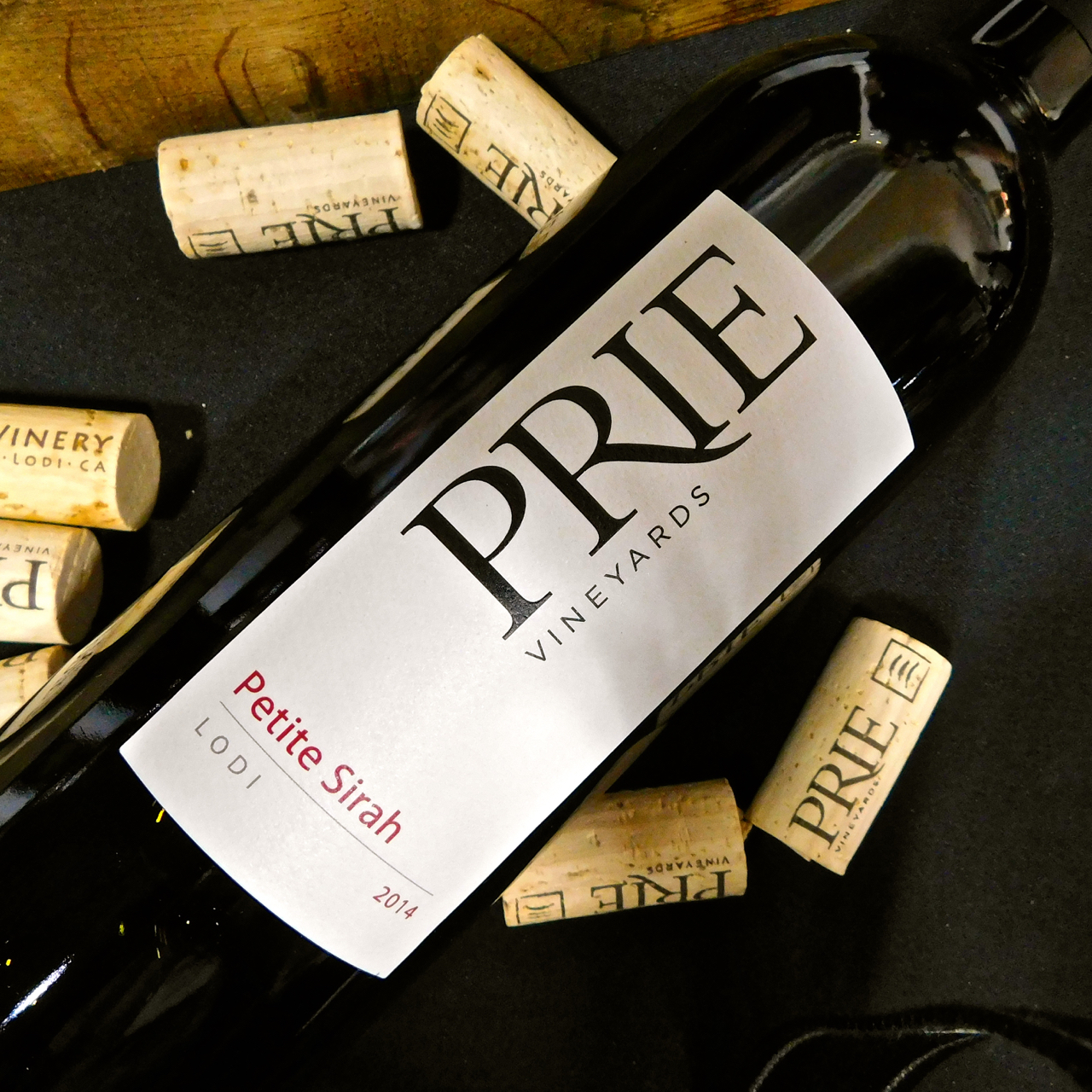 2014 McCay Cellars, Rous Vineyard Lodi Zinfandel – We've covered this Znfandel in a previous post – crafted from one of Lodi's more venerated ancient vine growths (planted in 1909) – but it bears another mention because, well, it was showing spectacularly over the weekend: violet and red cherry perfumes encased in cracked peppercorn and cardamom spices, bursting from the glass like the 4th of July; velvet layers and bright, upbeat yet mildly earthy sensations flowing across the palate like foam on tropical shores. Or is it mostly the feel of spring in the air?
More scenes from the 2017 Lodi Wine & Food Festival: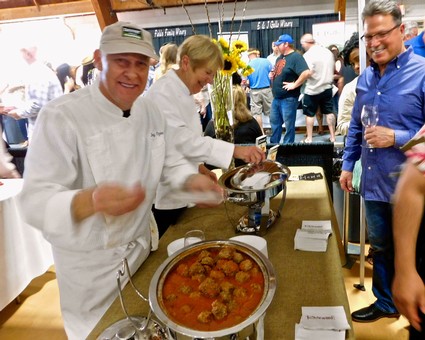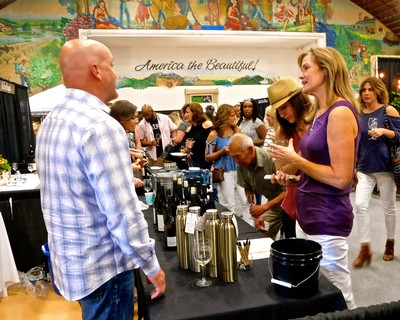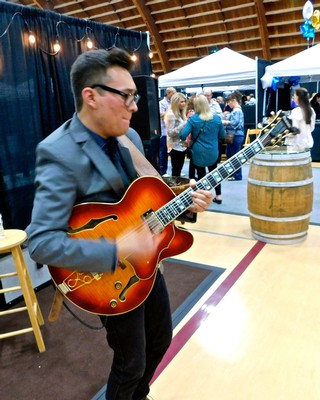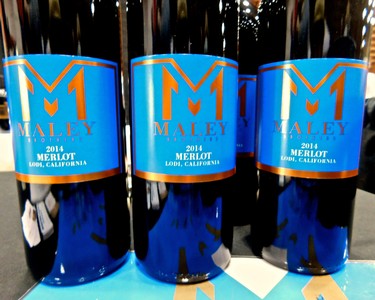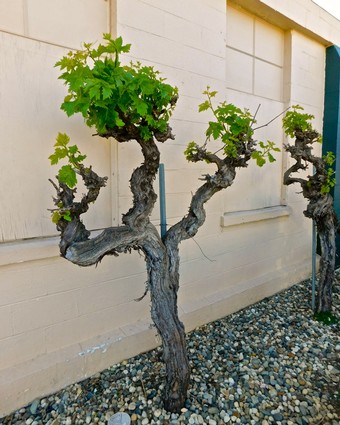 Comments