Letters from Lodi
An insightful and objective look at viticulture and winemaking from the Lodi
Appellation and the growers and vintners behind these crafts. Told from the
perspective of multi-award winning wine journalist, Randy Caparoso.

September 24, 2015 | Randy Caparoso
Sommeliers discover Lodi's many wine industry innovations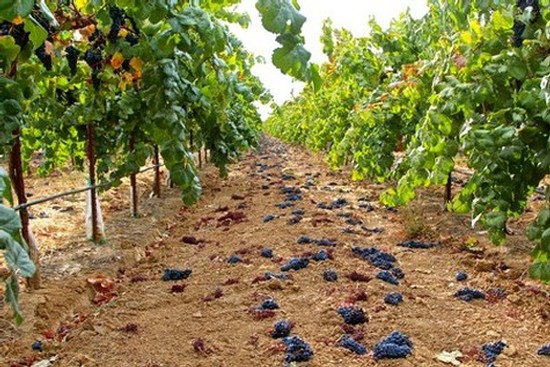 Dropped Tannat grapes between the rows in Alta Mesa-Lodi's Silvaspoons Vineyard, still waiting to be harvested last week
One question brought up from last week's visit of 28 sommeliers from across the country to the Lodi Viticultural Region was this: do sommeliers' preferences truly reflect the tastes of American consumers?
Sommeliers, as we pointed out in our last blogpost (re What top sommeliers are saying about Lodi) are the ultimate wine geeks. The average consumer, however, is not a wine geek. Most of them just want something smooth and interesting to drink; and, to paraphrase one famous songwriter, you don't need a weatherman to know which way the wind blows.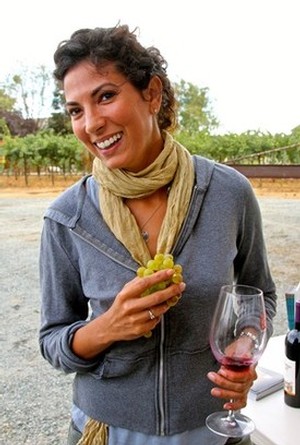 Ah, but this where the rubber meets the road: we do watch weathermen – for advice, which we can take or leave, if not for direction. That's why sommeliers are often called, in industry lingo, "gatekeepers." They use their geeky knowledge to select wines that go on wine lists, and then recommend them to us when we go out to eat. Most of the wines served in restaurants are the same as the wines we find in most wine stores and other restaurants. But we also go to restaurants to discover newer wines that we never heard of, and to experience them for the first time.
America's rapidly evolving culinary culture has played a major part of this. Nowadays we go out to restaurants and enjoy dishes with ingredients most Americans never heard of, 40, 50 years ago. This is typical of today's "hot" restaurants; and the hotter the restaurant, the more likely we are to be eating dishes and drinking wines that we've never experienced before.
That's the fun of it – we love new things. And sommeliers, like today's innovative chefs, are harbingers of newness. They help usher in change.
It is a change that rattles our windows and shakes down our walls, no matter how far the noodle bar in New York's bustling momofuku is from a silent pocket gopher's hole next to a 129-year-old Cinsaut vine in Lodi's Bechthold Vineyard. Old-time Lodi winegrowers can recall, for instance, when the grapes in biggest demand (apart from Flame Tokay) were Chenin Blanc, Colombard, and Gray Riesling (today better known as Trousseau Gris, if known at all) rather than Chardonnay or Sauvignon Blanc.
There was a time when Carignan was as widely planted as Zinfandel, much more so than Cabernet Sauvignon (now California's most popular grape), and when Merlot and Pinot Noir were unheard of in the Delta.
Of course, those were the days – the 1960s and 1970s – when most Americans were still drinking either "Burgundy" or "Chablis" (mostly from "jugs"), fizzy wines like "Cold Duck" (who remembers that?), or sweet, fortified "dessert" wines. White Zinfandel, if you can recall, didn't become popular until the early 1980s, about the same time that fruit flavored wine coolers came out with a bang, and soon left with a whimper.
The point being, times change, and Lodi's winegrowers have been making their changes accordingly. Not an easy (or cheap) task, when you consider the fact that it's usually a 4 or 5-year process between pulling up a vineyard, replanting and harvesting a first reasonably sized crop.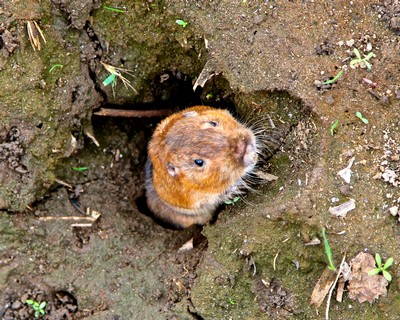 Curious, pesky "friend" popping into sommelier meeting in Lodi's historic Bechthold Vineyard
Times change, of course, because consumers are constantly evolving. It never stops. When consumers began to transition from generic wines to varietals in the late 1960s, industry leaders like Robert Mondavi helped them develop a taste for dryer wines with his sleek iteration of Sauvignon Blanc, which he brilliantly called "Fumé Blanc."
Almost no one drank California Chardonnay in the 1960s - it was as rare as American grown Ribolla Gialla is today. Yet by the late 1980s, California Chardonnay was America's best selling white wine. Top selling brands like Glen Ellen, Kendall-Jackson, and (later) Rombauer helped define the varietal with their soft, luscious, dependably creamy and tropical fruit scented styles of the grape. Judicious use of oak qualities has played a major part in the consumers' gravitation to varietal Chardonnay; just has it always has in varietals reds such as Cabernet Sauvignon, Merlot and Pinot Noir.
Consumers love the taste of oak, just as much as the taste of Chardonnay, Cabernet Sauvignon, Merlot and Pinot Noir grapes. To most consumers, oak still defines the taste of "wine." They might not be aware of this, but the popularity of wines such as a Kendall-Jackson style of Chardonnay or a Napa Valley style Cabernet Sauvignon conclusively demonstrates consumers' love for oak.
Here in Lodi, crafty use of ultra-premium quality oak has played a crucial role in the runaway multi-market success of wineries like Michael David, Klinker Brick and Mettler Family.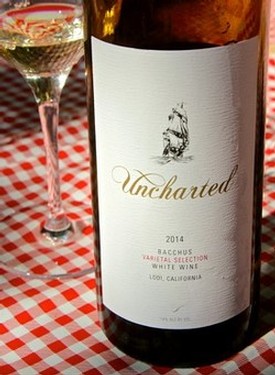 But all of the sudden, in recent years, there has been a growing groundswell of preference for wines with either a more subtle or nonexistent taste of oak. Sure, most consumers love oak. Then again, there was a time when most consumers loved Cold Duck or White Zinfandel. Times, and tastes, inevitably change. And more and more consumers are eschewing oak - the recent popularity of oak-free brands like Lodi's Acquiesce is testament to that.
Steadily, surely, consumers have also been gravitating to wines that taste even dryer, and with much more of a tart, zesty edge of acidity than what they seemed to want 10, 20 years ago. Wines with a little less alcohol, less obvious fruitiness, and more tastes of earth, minerality or even herbiness than before. Wines made from hitherto unknown varieties, yet very conducive to Lodi's gentle Mediterranean climate and variety of well drained soils.
Winemakers smart enough to understand these specific changes – and the basic concept that consumer tastes in wine have never stopped changing, and certainly won't stop in the years to come – have been making their adjustments, this way and that.
Which is why last week's sommelier visit was very timely: they came to Lodi at a time when we could show them that Lodi has not only been keeping up with changes, but has also been leading the industry in ways not commonly found in other wine regions. The sommeliers loved, for instance, the emphasis on subtle vineyard distinctions rather than a manipulated varietal fruitiness or an ingratiating oakiness in the Lodi Native Zinfandels.
They could not stop talking about the light, crisp white wines crafted from numerous alternative grapes (Piquepoul, Grenache Blanc, Kerner, Bacchus, Vermentino, Verdelho, Verdejo, etc.) bottled under Lodi brands such as Bokisch, Onesta, Borra, markus and Oak Farm.
The sommeliers were also wowed by the very fact that many of Lodi's winegrowers could talk about a farming lineage in the region going back over 50, 100, even 150 years, and back it up by talking about their original, meticulous, certifiable, industry leading program of sustainable winegrowing (i.e. Lodi Rules) to make sure these vineyards, and terroirs, are left in even healthier shape for generations 50, 100, 150 years from now. Not too many wine regions can speak about that with first-hand knowledge and authority.
"Don't look back, something might be gaining on you," Satchel Paige famously said. Lodi's winegrowers have a lot to look back on, which is what motivates them to move forward. If you don't, the market passes you by.
Of this, you can be sure: what they are doing out in the fields, and how Lodi winemakers are responding in their wineries, will continue to have a huge effect on how sommeliers think about wine. In Lodi, we never stop changing, and aren't about to stop now.
A few more photos from last week's LoCA and The SOMM Journal sponsored Lodi Harvest SOMM Camp: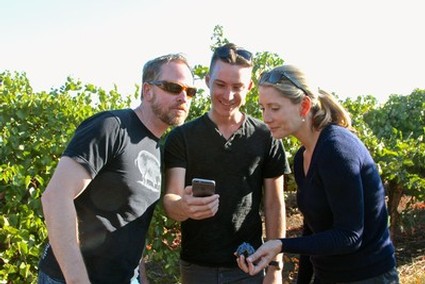 Sommeliers Instagramming in LangeTwins Family Vineyards: Santa Monica's Scott Reesman, Orange's Jordan Villareal, and L.A.'s Alicia Kemper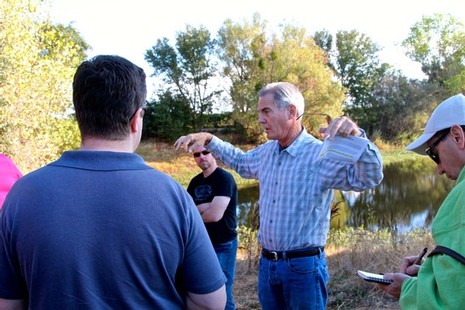 LangeTwins Family Vineyards' Bradford Lange talks to visiting sommeliers about his family's multi-generational sustainable winegrowing program and riparian restoration project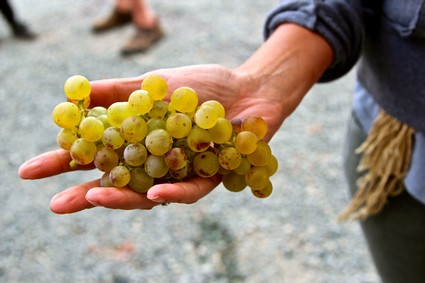 Another Lodi innovation: multiple Best-of-Show winning Torrontes grapes in Silvaspoons Vineyard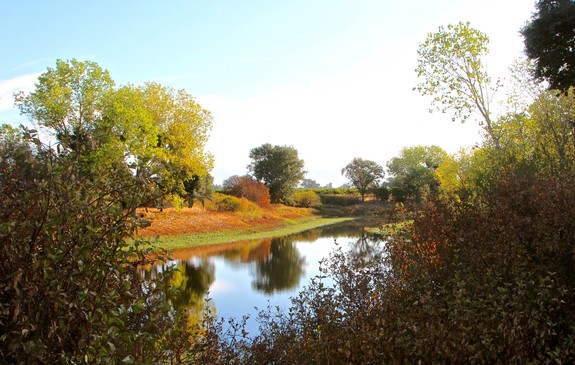 Pristinely restored riparian waterway in LangeTwins Family Vineayrds
Comments