Letters from Lodi
An insightful and objective look at viticulture and winemaking from the Lodi
Appellation and the growers and vintners behind these crafts. Told from the
perspective of multi-award winning wine journalist, Randy Caparoso.

December 15, 2017 | Randy Caparoso
Precedent and Six Hands revive the glory of California Chenin Blanc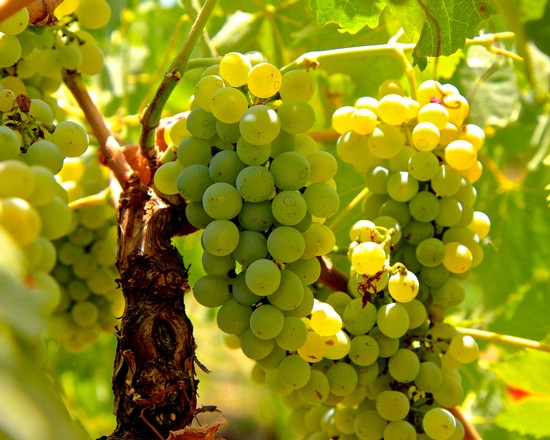 If you ask Nathan Kandler – a winemaker widely admired for the exquisite Pinot Noirs and terroir driven Chardonnays that he handcrafts from Santa Cruz Mountains fruit for Thomas Fogarty Winery & Vineyards – the Lodi wine region "is a sleeping giant."
Kandler makes no bones about saying: "To me, Lodi is just waiting to explode. The soils are just phenomenal – some of the most interesting in the state. It's really a great place to grow a range of varieties, and I hope the growers there continue to experiment. It's one of the few places in California that you can make great wines that are affordable. The value proposition there is high. It can be a challenge to sell the wines, as many buyers assume the wines are very ripe but I think that prejudice is changing. It is such a large and diverse area that defining a singular 'Lodi' can be a challenge."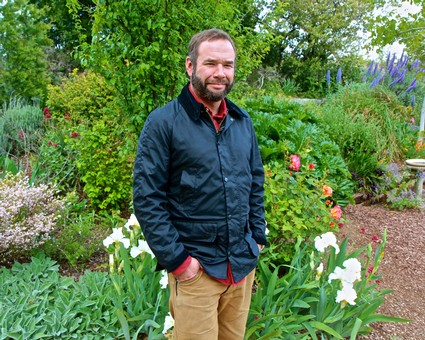 One of the reasons why Kandler, for one, is so bullish on Lodi is because it is one of the few places on the West Coast where he can source one of his all-time favorite grapes: Chenin Blanc – a white wine variety native to France's Loire Valley.
Kandler's emotion is seconded by another talented winemaker named Peter Marks, who co-owns Six Hands Winery, located closer to Lodi in the Sacramento River Delta. Says Marks, "I love Chenin Blanc... My grandfather was making this varietal white wine back in the late 1970s early 80's, and he made it much the same way we do now – fruit forward with good acidity and intense expression of the grape. We think Chenin is a white wine that can age for many years, and develop complexities and layers of fruit flavors due to its natural acidity and dryness. Its flavors of pear skin and citrus develop even more with age."
So let us discuss Chenin Blanc: In the late 1960s, when Robert Mondavi was proclaiming we are entering the "Golden Age of California Wine," the winegrowing industry suddenly found itself in the middle of a white wine boom. And for about two decades, the white wine varietal in highest demand was... not Chardonnay, nor Sauvignon (a.k.a. Fumé) Blanc, but those made from Chenin Blanc, which at the time was selling at twice the volume of those other two varietals.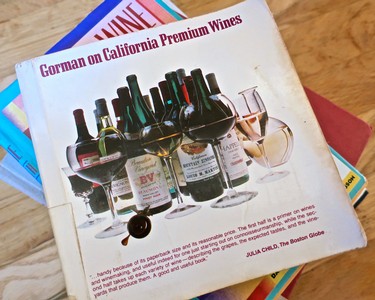 In his classic 1975 tome Gorman on California Premium Wine, Robert Gorman proffers a succinct history of California grown Chenin Blanc until that point in time:
... the burgeoning wine market needed a dinner wine which was dry enough to accompany entrees, but sweet enough to tease the emergent American palate into the pleasures of dry dinner wines – a kind of bridge for the naïve palate. Chenin Blanc proved to be the perfect answer.
In 1955, Charles Krug (Napa) was the first to introduce a demi-sec (i.e. "half-dry") Chenin Blanc – the wine created an immediate sensation. This Krug Chenin Blanc was so popular that within a decade several wineries followed with their own demi-sec Chenin Blanc: Christian Brothers, Sebastiani, Robert Mondavi, Wente Brothers... Inglenook, Mirassou, Oakville Vineyards and many others.
Chenin Blanc found a very congenial home in California. It fulfilled a very definite need but beyond that it seemed to develop a lovely fruitiness and charm which made it distinctly and inimitably Californian... (despite needing) a fair amount of residual sugar to bring out its delicate ripe melon varietal flavor.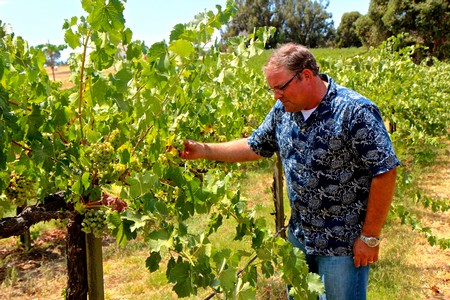 So wherefore the demise of the once-immensely popular Chenin Blancs of California? By the late 1980s the emergence of even dryer, yet still fruit forward, styles of white wine made from Chardonnay, selling for mostly between $5 and $35, pretty much wiped out American interest in Chenin Blanc. Of course, in the late 1980s and '90s there were still many more new "naïve" Americans, with a taste for residual sugar in wine, to please, but they found another favorite to consume by the millions of gallons: White Zinfandel!
The tragedy, of course, is that Chenin Blanc is truly an appealing, world class varietal white in its own right. In France, extremely fresh, charming, dry to slightly sweet or very sweet and even sparkling (called mousseaux) iterations of the grape are still produced in the Vouvray region. The predominantly bone dry, tart and minerally styles of Chenin Blanc grown in the neighboring Loire Valley appellation of Savennières are still among the greatest, and longest lived, white wines in the world. Finicky consumer trends do not figure as strongly in France like it does in the U.S. In France, Chenin Blanc is forever a classic.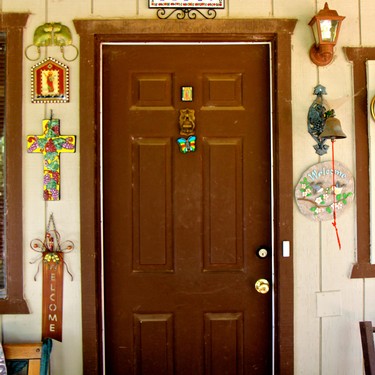 While the rest of Lodi's growers followed the industry trend of pulling out and replacing all their Chenin Blanc plantings during the 1980s, a retired California Community College administrator named Gerald Cresci did exactly the opposite: he planted more Chenin Blanc (along with some Cabernet Sauvignon and Petite Sirah) in his 10-acre vineyard near the town of Herald in lower Sacramento County – an area now recognized as part of Lodi's Borden Ranch Viticultural Area. Cresci cultivated his vineyard nearly to the end of his tractor riding days; passing away in 2014 at the age of 92. Cresci sold his grapes to wineries as well as to fellow winemaking hobbyists – particularly the Sacramento Home Winemakers Club, for which Cresci served as a tutoring member.
Whether it was prescience (who knew Chenin Blanc would someday regain its hipness?) or a matter of simple, stubborn, personal druthers, Cresci's viticultural legacy still lives on – make that, shines brightly – in the dry style Chenin Blancs crafted from those now-35-year-old vines by Kandler and Marks, bottled under their respective labels: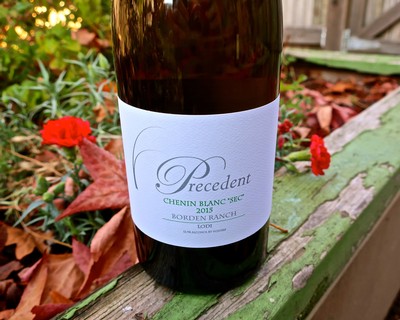 2015 Precedent, Borden Ranch-Lodi Chenin Blanc "Sec" ($22) – Dry as a Sahara day, yet beautifully flowery and delicate in the nose, with green apple skin and Meyer lemon notes; refreshingly crisp, zesty, airy-light feeling medium body – the citrus sensations tinged with mildly briny/minerally qualities, tickling and tugging at the palate through a long, compelling finish.
2016 Six Hands, Palmero Vineyard Lodi Chenin Blanc ($14) – Even more of a flowery perfume enveloping pear-like fruit with a twist of lemon skin. While fuller bodied (14% alcohol) than the Precedent, zesty with tart acidity, giving a lean sense of dryness and a refreshingly lemony edginess, with fine, silky texturing.
According to Six Hands' Marks, the original Cresci Vineyard is now called Palmero, as it was purchased by Gary and Melody Palmero shortly after Cresci's passing. Adds Marks, "We've been working with the vineyard for 20 years now. We love its fruit, which I believe is enhanced by the vineyard's east/west exposure. Our approach is to vinify the Chenin Blanc completely dry, ferment in stainless steel tanks, and barrel age about 6 months in 2-3-year-old French oak."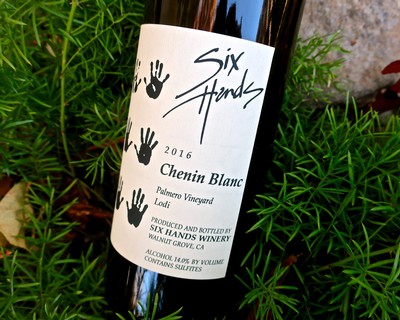 Mr. Kandler remarks on his Precedent Chenin Blanc: "The soils in the old Cresci property are amazing – pink granite and quartz, cobbled together like you don't really see anywhere else in California. The wine owes its unique character to this great site. I always pick early to preserve natural acidity – in 2015 we brought in the grapes on August 8 at 19.6° Brix (i.e. grape sugar reading). The wine is given a little skin contact though foot crushing and treading, and then is basket pressed to older French barrels for indigenous (i.e. native yeast) fermentation, followed by élevage (i.e. maturation) in the older barrels for about 10 months.
"I like the weight and texture of the Precedent. If you pick with enough acid the wine has this great tension of acidity and structure. My original inspirations were some of classic Vouvrays and Savennières of the late 1990s – a huge influence on my winemaking. I eventually came to the conclusion that the style and feel of those wines were not something that was really going to be replicated in California. Some of the great old vine Chenin Blancs from South Africa, on the other hand, have a taste more akin to the material I began working with in California, in 2010; and presented me with a more familiar paradigm than the classics from the Loire.
"Chenin used to be the most planted white grape in California, and has a massively important role in the history of the California wine industry. I think the small revival we are now seeing reflects this."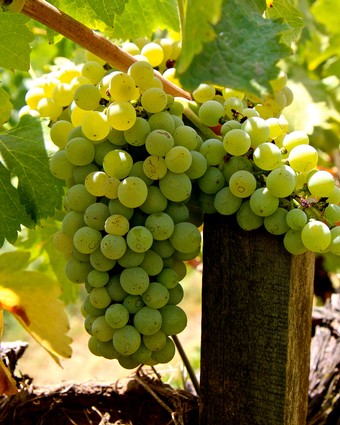 Cresci (a.k.a. Palmero) Vineyard Chenin Blanc

Comments