Letters from Lodi
An insightful and objective look at viticulture and winemaking from the Lodi
Appellation and the growers and vintners behind these crafts. Told from the
perspective of multi-award winning wine journalist, Randy Caparoso.

December 29, 2016 | Randy Caparoso
Our geekiest (i.e. funnest!) Lodi blog posts of 2016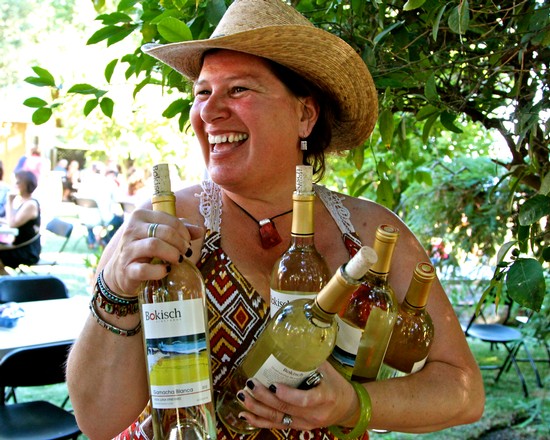 Face it, it's fun to be geeky about wine. Sure, wine is basically an adult beverage; but many of us are also hooked on wine because its intrinsic complexity – cool, heady stuff like varieties of wine grapes, the influence of climate and soil, the intricacies, art and science of winemaking, etc. – makes the appreciation of it all the more compelling.
Which is why, since we started our lodiwine.com blog site in 2010, we have endeavored to make it as informative as just plain LoCA, or "crazy" fun. To know, know Lodi wine is to love, love, love it.
There is a reason, after all, why the Lodi Viticultural Area is the most widely planted in the U.S. (more acres of premium wine grapes, for instance, than Napa Valley and all of Sonoma County combined). It is precisely because of Lodi's intrinsic complexity of wine grapes, confluence of ideal climate and soils, and intricacies, art and science of its viticulture as well as winemaking.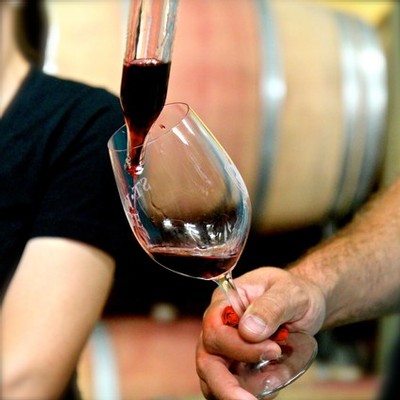 ​
Wherefore, some of our most interesting blog posts of 2016:
Blog-splainin' the taste of wine
Exactly what is it that gives so many of Lodi's red wines their black peppery spiciness? There is a microscopic aromatic compound released through the fermentation of certain grapes, such as Zinfandel, Syrah, Petite Sirah and Grenache. Hence, Ah, the smell of spice (that is, rotundone) in autumn wines.
Another sensory quality increasingly more common in Lodi grown wines is the sensation of minerality; primarily as a result of evolving approaches of growers and winemakers, in response to changing consumer tastes. Here, we answer Questions concerning the distinct minerality of Lodi grown wines.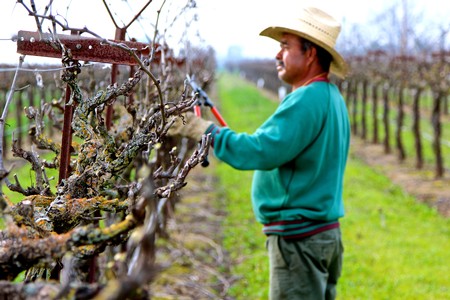 Changing approaches to winemaking (towards increased expression of place)
A number of growers and winemakers have been changing their approach to grapes such as Lodi's pièce de resistance, Zinfandel. The goal, more than ever, is not so much intensity of varietal character (i.e. sheer size and volume of fruitiness) as other qualities - such as balance, subtlety, and sense of place (often called terroir). And the more any Zinfandel expresses "Lodi" rather than just "Zinfandel" (which, after all, grows nearly everywhere in California), the greater the appreciation of what makes Lodi special.
We go into great detail in two posts on some of these new fangled approaches. First, What happens when a Pinot Noir specialist crafts ancient vine Lodi Zinfandel. Second, the lengths taken in the field and winery so that Neyers Zinfandels gently preserve the natural beauty of Lodi's Borden Ranch appellation.
The evolution towards wines expressing more regional typicity than simple varietal character may very well make Lodi better known for even Chardonnay, despite the this varietal's global ubiquity. In this post - Oak Farm's 2015 Chardonnay takes a giant step towards purer "Lodi" expression - we talk about gentle, pure, crispy/creamy smooth qualities natural to Lodi grown Chardonnay, detailing how one winemaking team is perfecting that.
Alder Yarrow - one of the blogosphere's most respected and widely read pundits - recently described the native yeast fermented, minimal intervention style wines produced by the Lodi Native project as "transformative, not only for my vision of what California Zinfandel had become, but also for my opinion of what Lodi was all about... I was back in bed with Zinfandel." In Zinfandel (and ZAP) at a crossroads, we talk about the dynamic relationship between evolving consumer tastes (reflected by much of the media and trade) and the work of growers and winemakers. The times they are a-changin', and Lodi is in the thick of it.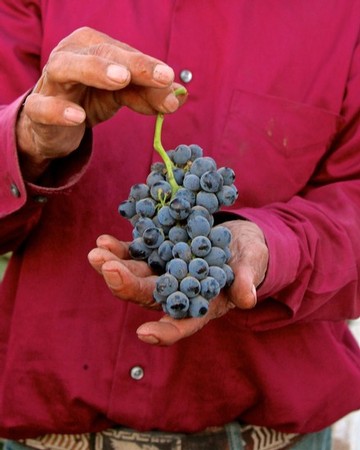 Lodi's emerging terroir
Speaking of which, much of the growing prestige of the Lodi AVA will come as a result of greater appreciation of its terroir; through, of course, increased perception of a Lodi's unique sense of place found in more and more Lodi grown wines. Believe it or not, it is the fact that Lodi's Mediterranean climate makes it ideal for rosé that may very well lead the way.
As it were, a number of recent visiting wine experts have come away with the opinion that Lodi's deep, sandy, porous soils are actually more ideal for the production of white wines, rather than reds. Whether you agree or not, more and more Lodi whites have been taking home ridiculously high honors, like Best of Shows in the California State Fair Commercial Wine Competition. You can look it up, or just re Acquiesce answers question - is Lodi best for white wine?
Terroir, of course, is originally a European concept, and Lodi's terroir is as unique as any wine region's in the world. In this post we say In Lodi, to thine own terroir be true because that is what is already making our region special; and will also undoubtedly lead to a future of even greater diversity of grapes and wines (a prospect that is less realistic for most other wine regions, constrained by economics and less flexible growing conditions).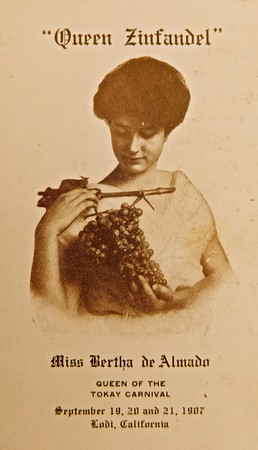 Lodi history (from lowdown to success)
As in other California wine regions, Lodi's commercial grape growing industry began in the 1850s. A turning point was in 1906, when Lodi became a City and quit its lowdown ways. The visionary Mondavi family, in fact, got their start in the wine grape industry in the historic City of Lodi; and today, The old Mondavi home in Lodi is still an artistic hub.
The most recent major turning point came in 1991 when Lodi's growers - many of them with roots in the community going back to the 1800s - came together to forcibly control their own destiny. In 2016 Lodi Winegrape Commission marks 25 years of unprecedented success; and what a success story it is!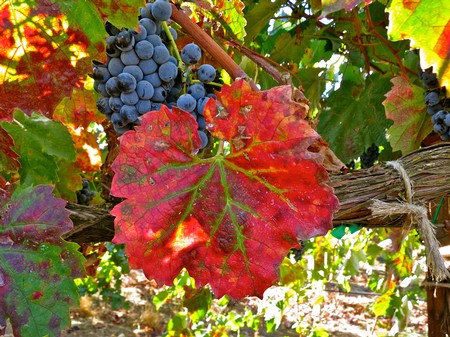 Just the facts, ma'am
This past August 2016 several hundred wine bloggers descended upon sleepy ol' Lodi; for whom we cobbled this post on Lodi 101 for visiting wine bloggers, like brand new wine in the same old bottle.
Apart from the old fashioned wine country hospitality, what really blew many of these bloggers' minds was the sheer variety of grapes and wines produced in the Delta. And we have the photos to prove it: What ARE the 100 grapes of Lodi?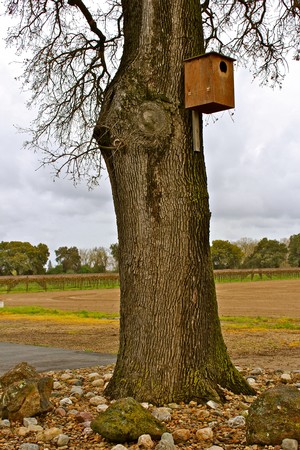 Lodi's quiet viticultural revolution
The best wines, it's often said, are made in the vineyard. Which doesn't mean winemakers are superfluous. Still, if anything, in Lodi it's mostly about growers, who have been fomenting no less than what Viticulturist Stan Grant calls Lodi's "quiet viticultural revolution".
At the mid-point of each summer fireworks go off spontaneously in the fields, when cellular changes in grape skins exert their own riot of colors and flavor formation; which is why In Lodi, Christmas (a.k.a. veraison) comes in July.
Without a doubt, third party certified sustainable practices have also contributed immensely to Lodi's viticultural revolution - and with that, Lodi's newfound cachet as a premium wine region - which we explain in What the Lodi Rules seal means on a bottle of wine and to the Lodi community.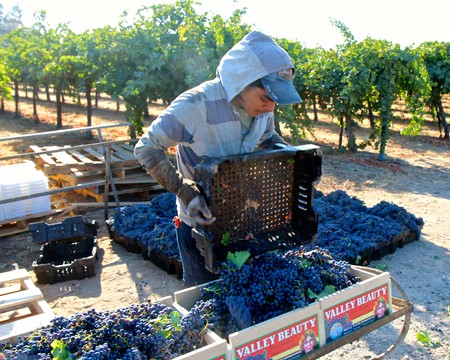 Who exactly is drinking Lodi wines?
As more and more wines with Lodi on the label pop up on store shelves and restaurant wine lists across the country, it becomes useful to know who are among the growing number of American wine aficionados. According to extensive research, which may surprise you, Older Millennials are now America's most important wine consumers.
If there is any one segment of the media that accurately reflects true groundswells of consumer tastes, that would probably be the untold number of the world's wine bloggers, who have never needed anyone's permission or conditions of employment to ply their opinions. But to paraphrase Sally Field, they like us, they really like us. Hence, Snapshots and bloggers' fond memories of the Wine Bloggers Conference in Lodi.
Thanks to all, and looking forward to sharing more thought provoking posts in 2017!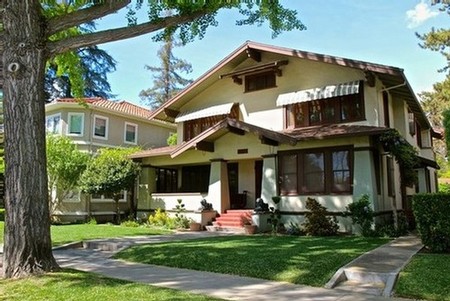 Comments