Letters from Lodi
An insightful and objective look at viticulture and winemaking from the Lodi
Appellation and the growers and vintners behind these crafts. Told from the
perspective of multi-award winning wine journalist, Randy Caparoso.

December 13, 2021 | Randy Caparoso
Old vine Christmas shopping list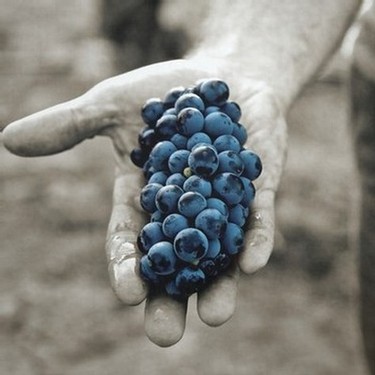 There are over 100 grapes commercially grown in the Lodi appellation. All the same, the region justifiably hangs its hat on what are called "old vines," and for good reason: There is more acreage of old vine plantings in Lodi than in any other California wine region.
Over the past two years, the Lodi Winegrape Commission, consisting of over 750 winegrowers, has embarked on a campaign called "Save the Old." The objective, of course, is to save as many of Lodi's old vine plantings — by the definition of the Historic Vineyard Society, vineyards consisting predominantly of vines planted at least 50 years ago — as possible. Because, well, as the old song goes...
Don't it always seem to go
That you don't know what you got 'til it's gone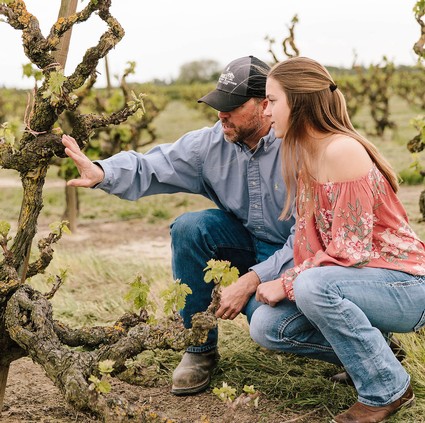 Since land in Lodi is mostly zoned agricultural, the danger is not so much vineyards being paved over and replaced by parking lots, but rather older vines being ripped out and replaced with younger vineyards consisting of the more popular commercial varieties. You know, the high-demand grapes such as Cabernet Sauvignon, Chardonnay, Sauvignon blanc, Pinot Gris, and Merlot — five of Lodi's seven most widely planted grapes (the other two being Zinfandel and Petite Sirah).
Nothing wrong with these grapes, of course — they're what most consumers want these days, and consumers are never wrong. But it takes at least fifty years for vines to qualify as "old," and in the meantime, they hardly distinguish Lodi. And if Lodi is ever to remain competitive with other California wine regions, or wine regions all over the world for that matter, it has to retain its special individuality. And here between the Delta and the Sierras, it's all about vines of a certain age.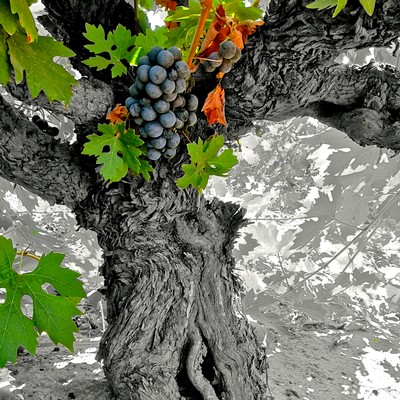 Another good reason is the fact that old vines do produce special wines. Virtually all winemakers who craft wines from both old and young vines say the same thing: older vines produce superior wine. Physically, it's a matter of older vines being better adapted to their environment, which results, as Turley Wine Cellars winemaker Tegan Passalacqua strongly contends, "better chemistry" in the grapes, hence the same in resulting wines. Vine Age is a deal breaker.
At least for the types of grapes to which Lodi's older vineyards are primarily planted: essentially, Zinfandel, Carignan, and Cinsaut. Those are the varieties that have proven to improve as both plants and bearers of high-quality fruit in Lodi. Other wine regions in California or around the world may have plantings of other grapes, such as Syrah and Mourvèdre, that are over 50 or 100 years old. But here in Lodi, given the appellation's particular Mediterranean climate and sandy loam soils, it's all about Zinfandel, Carignan, and Cinsaut. Plus, maybe, the few remaining stands of heirloom Flame Tokay and Mission.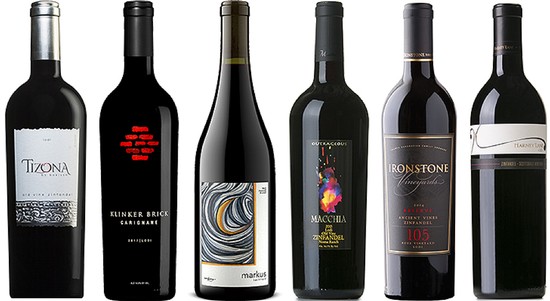 So here's a great idea for Christmas gift giving that the Lodi Winegrape Commission's Lodi Wine & Visitor Center has put together: a "Save the Old Vines" Old Vine Wine 6-Pack. Visit lodiwine.com to see, and order, their current line-up of wines from "venerated vineyards" (selections may vary dependent upon sales or supply).
But maybe you'd like to put together your own holiday 6-pack or 12-bottle case for that special someone. I would say, this would be the ultimate gift to give any old vine wine lover. It would bring tears to my own eyes. Even better, it would help the Lodi wine industry "Save the Old."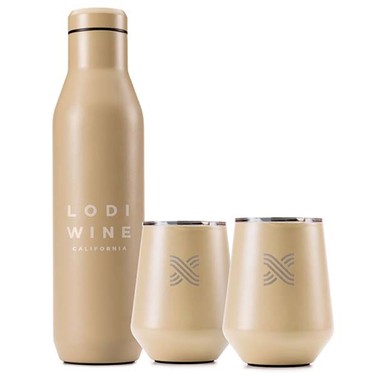 Our list of recommended old vine bottlings:
Cinsaut
BIRICHINO, Bechthold Vineyard
Estate Crush, Bechthold Vineyard
Fields Family Wines, Bechthold Vineyard, Mokelumne River-Lodi
Jessie's Grove, Bechthold Vineyard
Marchelle Wines, Bechthold Vineyard
Markus Wine Co. (blended with Syrah), Bechthold
Michael David Winery, Bechthold Vineyard
McCay Cellars, Bechthold Vineyard
Onesta Wines, Bechthold Vineyard
Turley Wine Cellars, Bechthold Vineyard
Two Shepherds, Bechthold Vineyard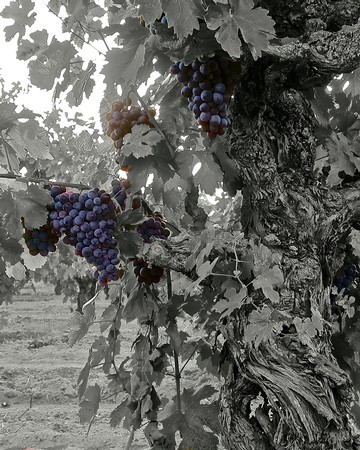 Carignan
Alquimista Cellars, Jessie's Grove Vineyard
Jessie's Grove
Klinker Brick Winery
Markus Wine Co., Domo (blended with Zinfandel, Petite Sirah and/or Merlot)
McCay Cellars
Michael Klouda Wines
Precedent Wine, Mule Plane Vineyard, Mokelumne River-Lodi
Precedent Wine, Spenker Ranch, Mokelumne River-Lodi
PRIE Winery & Vineyards, 1900, Spenker Ranch
Tizona (by Bokisch Vineyards), Mule Plane Vineyard, Mokelumne River-Lodi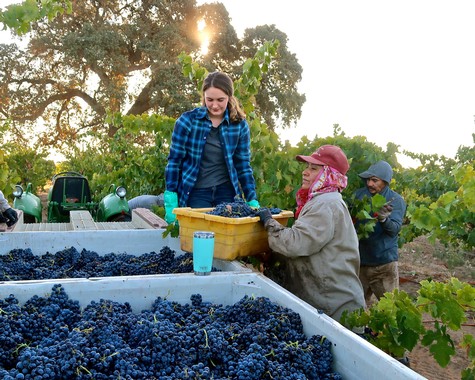 Mission
Monte Rio Cellars
Sabelli-Frisch, La Malinche, Mokelumne River-Lodi
The Adroît Initiative (by Bold Wine Co.)
Flame Tokay
Sabelli-Frisch Lanterna, Mokelumne River-Lodi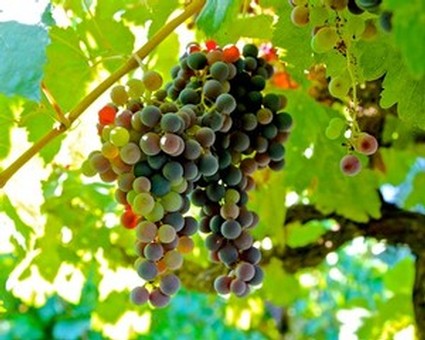 Zinfandel
Alquimista Cellars, Jessie's Grove Vineyard
Alliance Winery
Bedrock Wine Company, Kirschenmann Vineyard
Concrete Wine Company
Earthquake (by Michael David Winery)
Fields Family Wines, Stampede Vineyard, Clements Hills-Lodi
Haarmeyer Wine Cellars, Stampede Vineyard
Harney Lane Winery
Harney Lane Winery, Lizzy James Vineyard
Harney Lane Winery, Scottsdale Vineyard
Heritage Oak Winery, Bartlam
Heritage Oak Winery, Block 5
Heritage Oak Winery, ZINHEAD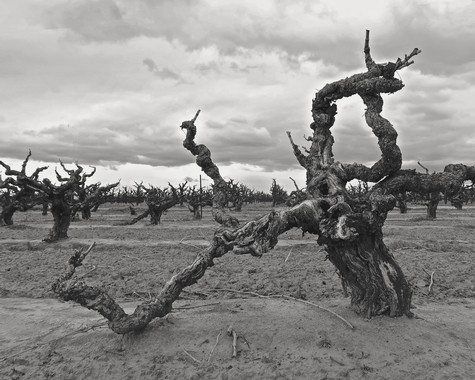 Ironstone Vineyards, Old Vine Reserve
Ironstone Vineyards, Rous Vineyard Reserve
Jessie's Grove, Royal Tee Vineyard
Jessie's Grove, Westwind Vineyard
Klinker Brick Winery, Marisa Vineyard
Klinker Brick Winery, Old Ghost
Landsman (by Covenant Wines)
LangeTwins Family Winery & Vineyards, Centennial
The Lucas Winery, Late Harvest Zinfandel
The Lucas Winery, ZinStar Vineyard
Lodi Native, Lot 13 Vineyard (by McCay Cellars)
Lodi Native, Marian's Vineyard (by St. Amant Winery)
Lodi Native, Wegat Vineyard (by Maley Bros.)
Lust (by Michael David Winery)
m2 Wines, Soucie Vineyard
m2 Wines, Select Block, Soucie Vineyard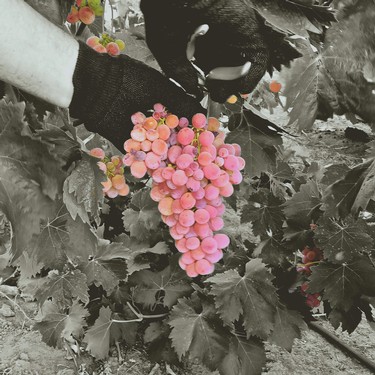 Macchia Wines, Generous (Mohr-Fry Vineyard)
Macchia Wines, Luxurious (Rous Vineyard)
Macchia Wines, Serious (barrel selection)
Macchia Wines, Voluptuous (Maley Vineyard)
Maître de Chai, Stampede Vineyard, Clements Hills-Lodi
McCay Cellars, Bonnotto Vineyard
McCay Cellars, Contention
McCay Cellars, Faith, Lot 13 Vineyard
McCay Cellars, Jupiter
McCay Cellars, Rous Vineyard
McCay Cellars, TruLux Vineyard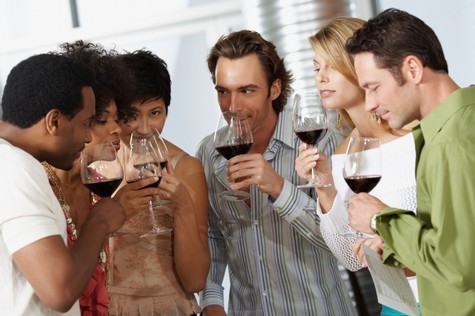 Mensch (by Covenant Wines)
Mettler Family Vineyards, Epicenter
Michael Klouda Wines, Hatterle Vineyard
Michael Klouda Wines, The 1902
Mikami Vineyards
Monte Rio Cellars
Neyers Vineyards, Vista Notre
Oak Farm Vineyards, Hohenrieder Vineyard
Oak Farm Vineyards. Mohr-Fry Ranches
Peirano Estate, The Immortal Zin
Precedent Wine, Kirschenmann Vineyard, Mokelumne River-Lodi
Precedent Wine, Victors, Mokelumne River-Lodi
PRIE Winery, Soucie Vineyard
Rippey Family Vineyards
Sandilands Wines
St. Amant Winery, Marian's Vineyard
St. Amant Winery, Mohr-Fry Vineyard
Stellina (by Estate Crush)
Stonum Vineyards
Tizona (by Bokisch Vineyards), Süss Vineyard, Clements Hills-Lodi
Turley Wine Cellars, Dogtown Vineyard
Turley Wine Cellars, Kirschenmann Vineyard
Turley Wine Cellars, Steacy Ranch
Twisted Roots Winery, 1918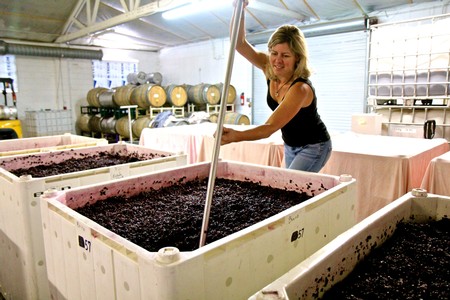 Comments