Letters from Lodi
An insightful and objective look at viticulture and winemaking from the Lodi
Appellation and the growers and vintners behind these crafts. Told from the
perspective of multi-award winning wine journalist, Randy Caparoso.

August 26, 2021 | Randy Caparoso
Nothing wrong with hot climate winegrowing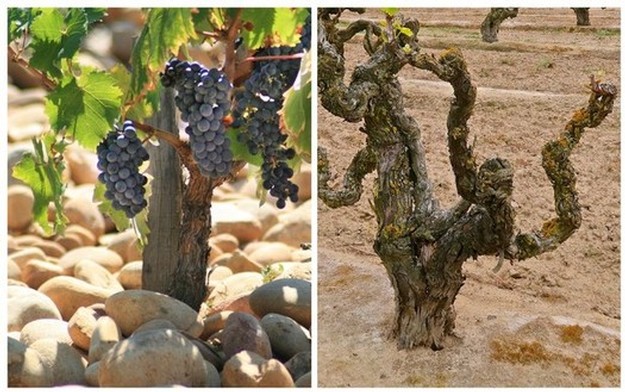 I once attended a Hospice du Rhône in Paso Robles — which used to be a yearly (but is now an occasional) celebration of wines for lovers of grapes grown in Mediterranean regions — and I was suddenly struck by a recurring theme voiced by guest vintners who were attending from France's Rhône Valley, as well as from Australia, and Spain's Priorat, Jumilla, and the lesser-known Méntrida region: They all grow grapes, they seemed to gleefully say, in "hot climates."
Here in the U.S., on the other hand, anytime you say "hot climate," that's supposed to mean wines that are "rough," "lowdown," "crude" or "uncouth." Wines to be avoided; banished from our crystal decanters for lack of grace, restraint, a sense of elegance, or (horrors) "balance."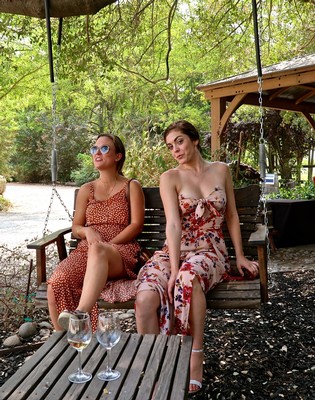 As if, in fact, if any wine is to be considered seriously, it must be made from grapes more suitable to cooler climate regions, like the Pinot noir of Burgundy in France, or maybe Riesling cultivated along Germany's icy rivers. Granted, cooler climates produce extremely fine wines, but at what point did we become such snobs about grapes and regions?
After all, the drinking, thinking man (and woman) of today does not live by Pinot Noir alone. Certainly, not by Riesling (who actually drinks Riesling these days?).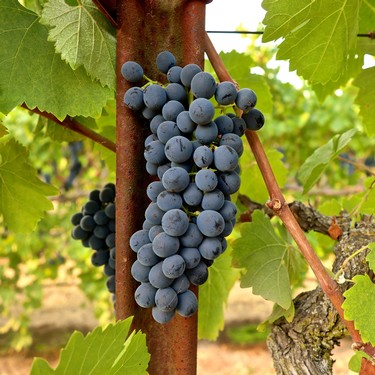 Take Syrah — please (as Henny Youngman would have put it). Randall Grahm, the original proponent of the suitability of "Rhône" grapes to California's warm Mediterranean-like environment, has been quoted to say that the problem with American Syrahs is not the fact that not enough people appreciate them. It's because they're grown mostly in the wrong places.
According to Mr. Grahm, Syrah is actually another cool-climate grape — which, evidently, the French learned long before us dumb Americans. Syrah grows very well in France's Northern Rhône, where the climate tends to be milder than almost anywhere in, say, California, Washington, or South Australia. And a lot of this is true: Northern Rhône Syrahs do attain beautiful violet, licorice, and minerally characteristics that can be elusive in Syrahs grown in warmer regions around the world.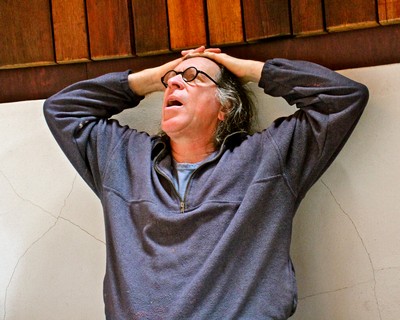 Herein lies the contradiction: When you attend events like Hospice du Rhône, where there are plenty of opportunities to compare American-grown Syrahs right alongside those of France or Australia, you cannot help but find that the most exciting wines in terms of intensity, balance, and complexity — all the violet, licorice and minerality a Syrah lover wants — are those that are grown in places that are, in fact, gleefully "hot." And, dare I say, French Syrahs often come across as boring in comparison.
Regions such as Walla Walla Valley, Barossa Valley, Paso Robles, or Lodi may be considerably warmer than the Northern Rhône, but what are we supposed to do when we taste perfectly delicious wines from all of these places? Pretend they don't exist, or that our opinions don't count?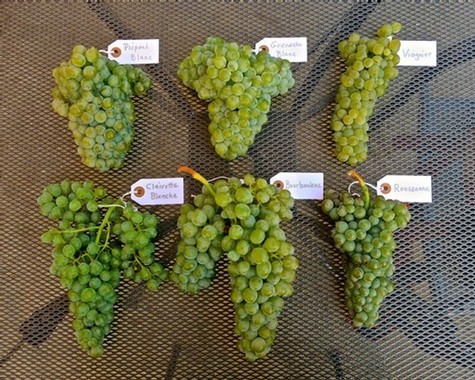 I know one winemaker, for instance, who was born and schooled in France, but now lives and works in Paso Robles. He grows and produces Syrahs and Syrah-based blends every year that absolutely exudes Syrah-ness — nail bombs of flavor, and usually at alcohol levels topping 15%. Yet people stand in line to buy his wines, which all sell for well over $50/bottle. I asked him, once, why in the world he is making such out-of-control, un-French-like wine. His response: "I did not come all the way from France to make French-style wines... I am making the best wines I can from here!"
Here in Lodi, Sue Tipton, of Acquiesce Winery & Vineyard, once fell in love with a rare white wine from the Southern Rhône Valley, called Châteauneuf-du-Pape Blanc. She cleaned out all the inventory from local wine stores; and after there were no more bottles to satisfy her craving, she endeavored to plant the same grapes that go into Châteauneuf-du-Pape Blanc whites around her home in Lodi (originally planted to Zinfandel), to begin making her own versions of this wine. Crazy as it sounds, this is a true story.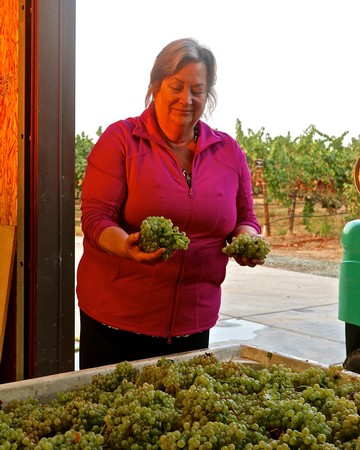 Vineyards in Châteauneuf-du-Pape, mind you, consist of giant piles of fist- to head-sized rocks (because they are French, they have a special word for them, called galettes roulés). Around Tipton's home, she has sandy loam (which Lodi old-timers named Tokay sandy loam because it was perfectly suitable to the once-popular table grape, Flame Tokay).
But as in Châteauneuf-du-Pape, the climate in Lodi is "gleefully hot." Lodi's climate is officially classified as the "Mediterranean," meaning it has warm summers with, generally, not a wisp of fog or speck of cloud in the sky to keep grapes from bathing in sunlight all day long. Lodi is to wine grapes what Hawaii is to sun-worshippers.
After just over ten years of toiling over her grapes, it's been voilà, as one wine magazine (The Grapevine) recently put it: Acquiesce is truly a jewel in the crown of Lodi, the largest grape region in the world. As a one-of-a-kind vineyard, that creates white wines exclusively, Acquiesce wines sell out every year, and its wine club is the hot ticket in town.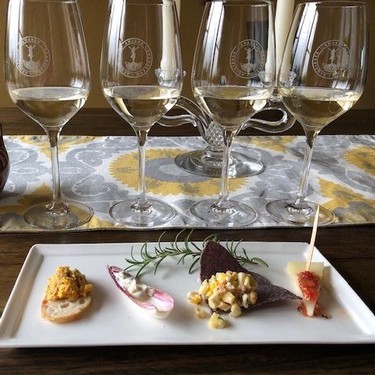 Lodi, needless to say, is decidedly not Châteauneuf-du-Pape, yet you would be hard-pressed to find anyone with a brain and wine-sensitive palate who would fault the quality of the white wines grown by Ms. Tipton in her Lodi vineyard. Actually, there are amazing — even "cool" by the latest standards, because they don't see a second in oak — and they've swept golds at every blind-tasting wine competition in which they've been entered.
Neither, for that matter, is Lodi a Rías Baixas, the Spanish wine region where the principal grape is Albariño. There are now more local wineries producing white wines from Albariño than from, say, Chardonnay or Sauvignon Blanc. Lodi-grown Albariño is as good as any made in the world and for all the sensory reasons — the light and airy crispness, the deftly balanced dryness, the floral, mineral, and citrus perfumes — that make Albariño such a compelling white wine, to begin with.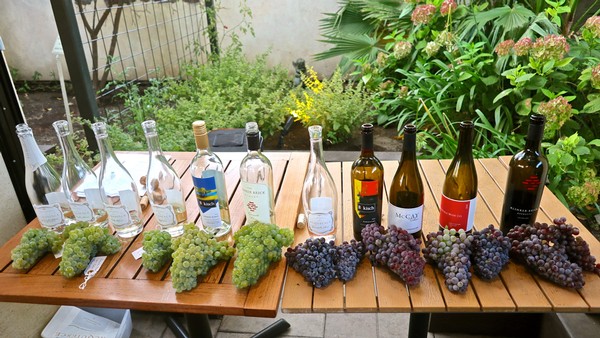 Taking that thought process further: No amount of pedantic wine "logic" explains the fact that here in Lodi, just like in many other parts of the American West Coast, it is very possible to grow classic wine grapes that achieve, as examples, the intriguing "bacon" quality of Syrah, the pungent "peppercorn" of Grenache, the meaty "feral" character of Mourvèdre, the supple "leather" of Tempranillo, the fragrant "lavender" of Viognier, the "wild thyme" of Vermentino, the "cherry bomb" of Carignan, the cheeky "pucker" of Piquepoul, the "sumptuous" sensuality of Cinsaut... and on, and on, and on.
Is this magic, or voodoo? No, just facts.
What the facts actually tell you is that it doesn't pay to dismiss any wine region just because its climate is "hot," or even because its wines are relatively inexpensive, their vines promiscuous, or highbrows are slow to catch on (conjectural dogma usually dies slowest).
But to paraphrase a song, if loving these wines is wrong, I don't want to be right!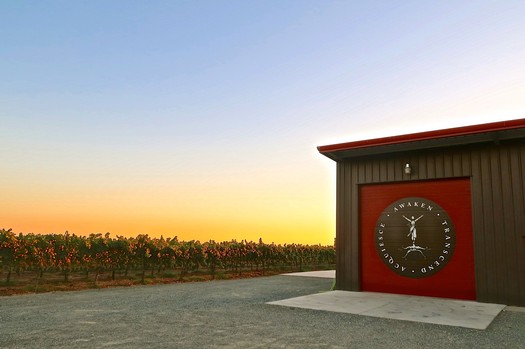 Comments