Letters from Lodi
An insightful and objective look at viticulture and winemaking from the Lodi
Appellation and the growers and vintners behind these crafts. Told from the
perspective of multi-award winning wine journalist, Randy Caparoso.

April 29, 2017 | Randy Caparoso
New pre-ZinFest event! Blind tasting comparing Lodi wines with best of the world

2017 Pre-ZinFest Blind Tasting: How do Lodi Wines Compare to the Best In the World?​
Lodi grapes and wines are... pretty darned good these days.
We like to think they're special – having those pure, lush, ringing, smooth qualities very much in synch with the tastes of many of today's consumers. And the variety of Lodi grown wines – ooh la la, so much more than the usual litany of varietal labels (Cabernet, Chardonnay, Pinot Noir, etc.) grown on the West Coast.
But exactly how do Lodi wines compare with comparable wines from other regions of the world, such as France, Spain, South Africa, or nearby Sonoma County? Are they lighter or heavier? Softer or rougher? Earthier or fruitier?
There's only one good way to find out, and that's through a blind tasting where we can compare the sensory qualities of Lodi wines with that of wines from other regions without the prejudice of knowing what we're tasting.
Which we will do, for the first time as a pre-event leading up to Lodi's annual ZinFest; taking place in the Lodi's Wine & Roses Hotel Ballroom on Friday, May 19, 2017 (2:00-4:00 PM). We are inviting 50 consumers to sit down with a panel of professional wine educators to taste, and discuss, a total of 8 Lodi grown wines alongside 8 wines from other parts of the wine world.
We are calling this blind tasting what it is: A question of How Do Lodi Wines Compare to the Best In the World? Care to join us? If so, please visit this lodiwine.com page to sign up ($30 per person).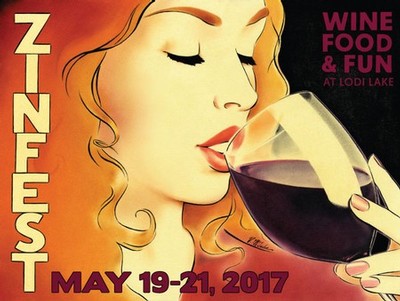 Our panel of experts leading the tasting will include lodiwine.com author Randy Caparoso (who is also Editor-at-Large for The SOMM Journal), Fred Swan CSW (Educator at San Francisco Wine School and author of norcalwine.com), and Deborah Parker Wong DWSET (Global Wine Editor of The Tasting Panel/The SOMM Journal, Director of Education of Wine and Spirits Education Trust, and Adjunct Professor of Santa Rosa Junior College).
We can't give it all away (it's a blind tasting, after all), but we will tell you that you will taste wines made from the following grape varieties, grown in these respective regions:
► Piquepoul (a Lodi wine vs. a South-West French version)
► Albariño (Lodi vs. Rías Baixas, Spain)
► Vermentino (Lodi vs. Corsica, France)
► Cinsaut (Lodi vs. South Africa)
► Grenache (Lodi vs. France's Southern Rhône)
► Zinfandel (Lodi vs. Dry Creek Valley)
► Carignan (Lodi vs. South-West France)
► Syrah (Lodi vs. France's Northern Rhône Valley)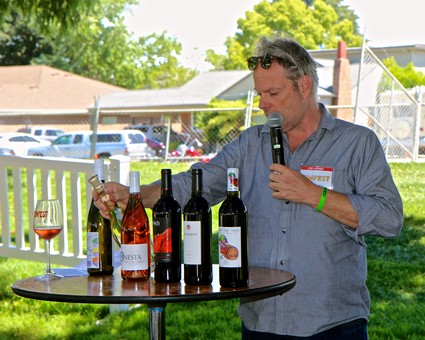 Tasting is always believing; but we asked one of our panelists, Deborah Parker Wong, what to expect when blind tasting Lodi wines next to wines from elsewhere in the world. According to Wong, these days it is not easy make distinctions between "New World" and "Old World" styles of wine in blind tastings. Mainly because even in "traditional" regions of Europe, "Benchmarks – whether distinct mono-varietals or blended wine styles – are beginning to give ground to broader ranges of style made to capture prevailing consumer interests."
When asked to elaborate, Ms. Wong said: "Some examples of French Sauvignon Blanc from both Bordeaux and Sancerre, historically defined by mineral expressions associated with their regions, are now being made from grapes picked earlier to capture the pronounced (herbaceous) taste of pyrazines, to make wines that are similar to the popular New Zealand styles of Sauvignon Blanc." Winemaking or commercial styles, in other words, are beginning to blur regional distinctions even in much older wine regions.
And so, ironically, during a time when more and more specialty producers in California are moving more towards wine styles reflecting a sense of place (i.e. terroir), there are "style shifts," as Wong puts it, going on in other countries that are moving away from tradition; thus, "changing the way wine critics are assessing wine quality and style."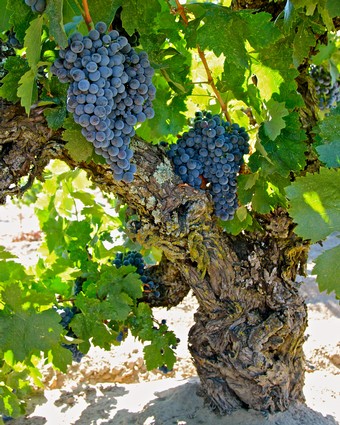 If anything, says Wong, "there is less style shift to contend with in Lodi, thanks to the diversity of grape varieties grown in Lodi that can correspond with very specific wine regions in the Old World." Wong cites Lodi bottlings of old vine Carignan as an example; saying, "Languedoc in France still produces old vine Carignan, and because there aren't many other regions in the world producing this style of wine, we have a better chance of distinguishing a Lodi Carignan from a Languedoc Carignan based upon terroir-related factors."
This, of course, is the beauty of many of the alternative wines now being produced in Lodi: Varietals like Carignan, Cinsaut, Grenache, Vermentino and Albariño do not need to be hammered into styles equating to "flavors-of-the-moment" – mostly because these varietals are not huge commercial categories. They are, indeed, alternatives, appealing to the tastes of a minority of wine lovers; which means they do not have to kowtow to mass-market expectations.
And that's why we think Lodi grapes and wines are special – even compared to similar wines from other wine regions and countries.
So let's blind-taste and find out exactly how!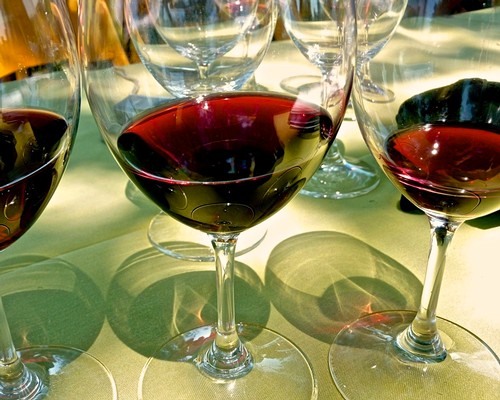 Comments