Letters from Lodi
An insightful and objective look at viticulture and winemaking from the Lodi
Appellation and the growers and vintners behind these crafts. Told from the
perspective of multi-award winning wine journalist, Randy Caparoso.

March 12, 2019 | Randy Caparoso
Mountain Tides succeeds with one grape (Petite Sirah), inaugurated with Clements Hills-Lodi fruit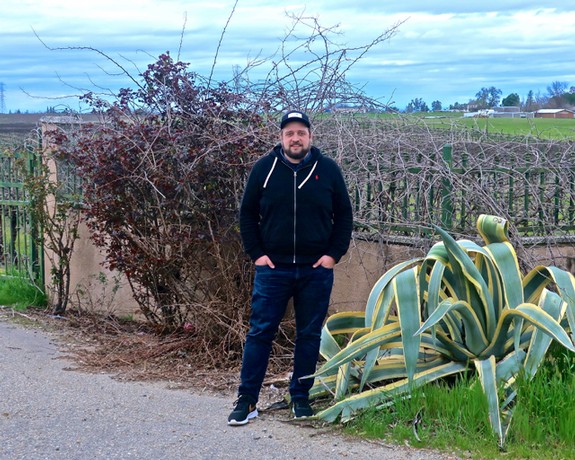 There are plenty of American wineries founded with the intention of specializing in one grape, such as Cabernet Sauvignon, Pinot noir or Zinfandel. There is a much smaller handful hanging their hats on grapes like Tempranillo, Syrah, Mourvèdre or Grenache. But Petite Sirah? That may take some guts.
And there is one, based in Napa, sourcing most of its Petite Sirah fruit from... Lodi!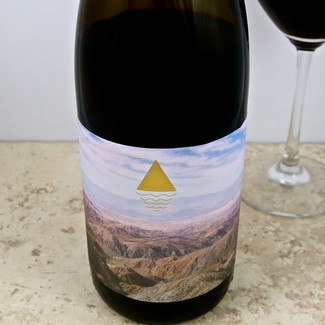 The 2017 Mountain Tides Clements Hills-Lodi Petite Sirah ($32) has the inky colored, thick, brash, tannin laden character Petite Sirah aficionados love about the varietal, but also something a little more: a perfumey "smile," like a wave seeming to say "hey, dude, I'm a product of the Lodi sun," plus a certain wild, scrubby earth tone and whiff of lavender reflecting a winemaker's touch, or rather restraint from too much touching – particularly in terms of 100% native yeast fermentation, use of neutral oak barrels and picking of grapes early enough to maximize the tastes of terroir (i.e. place or origin of the grapes – in this case, Lodi's Clements Hills) as opposed to oak or overrripe fruit.
So what, or who, is behind Mountain Tides Wine Co.? He is, in fact, a former musician, a factor that makes you think of two great songs about the risks of blind ambition: The Rolling Stones' "You Can't Always Get What You Want," and Jimmy Cliff's slightly less famous (but rocksteadier) "You Can Get It If You Really Want."
Scott Kirkpatrick, the owner/winemaker of Mountain Tides, definitely subscribes to the brighter outlook of the Jimmy Cliff song. It really wasn't that long ago, in 2013, that he moved to Napa Valley from Louisville, KY, a literal son of a preacher man who would never touch alcohol. Kirkpatrick himself had grown tired of the all-night life of restaurants, even as a a studious sommelier at an appropriately named restaurant called RYE, havng already left the on-the-road life of a musician behind.
"When I came out of Kentucky I had just a few dollars left in my pocket," Mr. Kirkpatrick tells us. "My goal was to get a job in the wine industry – any job." Kirkpatrick managed to land a spot as a harvest intern at a custom crush winery. "I worked hard, met some great winemakers like Philippe Melka and Aaron Pott, and then after the harvest I was hoping to get hired, to be able to stay on at the winery. It didn't happen...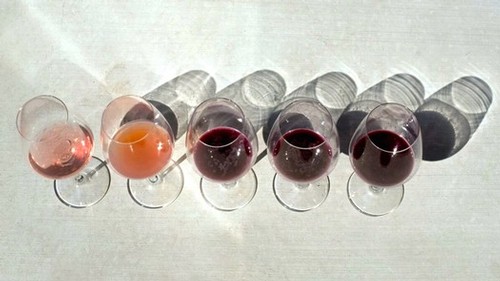 "Then I got lucky – I got a call about a temporary job at Eleven Eleven Winery. It was basically a janitorial position – sweeping floors. I took it, but hey, five and a half years later I'm still there and guess what... I'm now the Cellar Master!"
Kirkpatrick's conception of his own wine company also evolved somewhat serendipitously, but with unexpected speed. It started with a partner, an artist/photographer named Allison Watkins. Kirkpatrick met Watkins at a Napa bar (through an online dating connection - it happens!) in early 2014. They fell in love, eventually married, and she is now the Co-Proprietor/Creative Director of Mountain Tides Wine Co.
Shortly after the When Scott Met Allison story, at 3:20 AM on August 21, 2014 the residents of Napa were literally tossed out of their beds by a 6.0 earthquake. "The combination of all these events," says Kirkpatrick, "had a profound effect on us all. I started thinking about things that were far bigger than what can be controlled in our own lives – like the perpetual movement of mountains on a tectonic plate, moving slowly but surely away from the ocean. That morning we felt the power of the land. It was almost as if we were being called to make our own move. This is what led to the establishment of our own wine company (and hence the name, "Mountain Tides").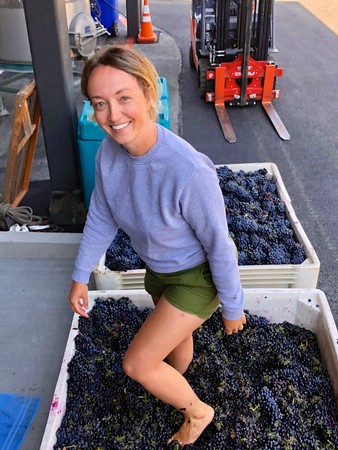 "I always knew I wanted to start my own winery, but thought that would be 10, 15 years down the road." So, prompted by the momentous events, Kirkpatrick broached the subject of crafting two or three barrels worth of his own wine with the owners of Eleven Eleven, utilizing the winery facilities. They agreed. Another friend mentioned that he was buying Zinfandel from a grower in Lodi, who happened to have some Petite Sirah – precisely the grape Kirkpatrick was thinking about building his own winery project around.
That Lodi grower was the Anaya family, who farm 100 acres in the rolling red clay soils of the region's Clements Hills AVA, just east of the little communities of Victor and Lockeford. Says Gerardo Espinosa (son of Leticia Anaya), who at the time was producing Petite Sirah under the Anaya family's Viñedos Aurora label: "I got the call from Scott about our Petite Sirah out of nowhere. At first, I told him sorry, that fruit is already spoken for. Then he said that he was looking for only a ton and a half (approximately 3 full macro-bins of fruit), and so I thought, why not?"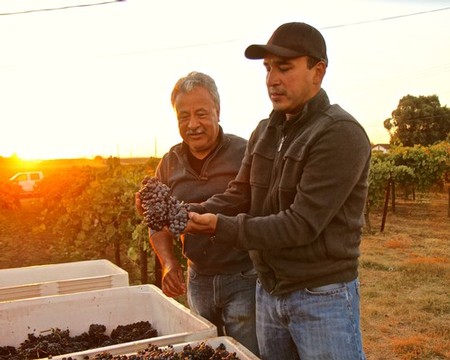 Says Kirkpatrick, "I always knew that if I started a winery, I would specialize in Petite Sirah – but Petite Sirah made more in my style, which is lighter, with more floral aromatics, higher in acid and better for food. Not the usual super-ripe 16.5% alcohol style, made more for dessert than dinner. I had no idea how to find the fruit, and certainly didn't have much to spend, on my cellar master's pay. The Lodi grown Petite Sirah turned out to be more in my price range, but I still had no idea what the fruit would turn out to be since I wasn't familiar with Lodi, let alone Clements Hills."
As if to fulfill the Jimmy Cliff song, however, about getting what you want if you really want it – with, of course, a requisite amount of grit, smarts, and open-eyed willingness to take a leap into the great unknown – it turned out that the Anaya family grown Petite Sirah was exactly what Kirkpatrick was looking for.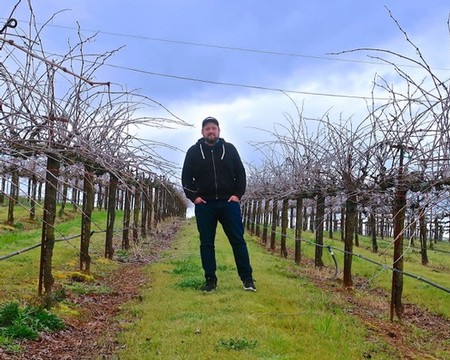 Clements Hills, as it were, is essentially a hilly appellation marked by clay slopes and cobble, and none of the flat, rock-free sandy loam soils distinguishing the more historic region (the Mokelumne River AVA) immediately surrounding the City of Lodi. Yet these volcanic slopes are the very distinctions that first prompted Lodi growers like Markus Bokisch and Keith Watts to seek a separate appellation status for this sub-region back in the early 2000s. These topographical peculiarities allow black skinned fruit to retain more acidity, significantly deeper color and more robust tannin than red wine grapes grown in other parts of Lodi, and these sensory components are also the hallmark of wines made from Petite Sirah.
Says Kirkpatrick: "That first year (2016), we came into the picture a little too late to call our own preferred sugar levels, and the Petite Sirah was picked at 24.2° Brix (i.e. sugar reading). Yet the wine turned out beautifully. We let sit in cold soak (that is, prior to fermentation letting fruit sit in refrigerated temperatures to allow juice to absorb more flavors from the skins), and after 5 days it started to spontaneously ferment. Although I was planning to inoculate (i.e. add commercial cultured yeast) further into the fermentation, the wine didn't need it. It fermented easily on its own native yeast, smelling great, and tasting great all the way through. It even went through ML (i.e. a secondary malolactic fermentation, when sharper malic acids are converted to milder lactic acids) all by itself.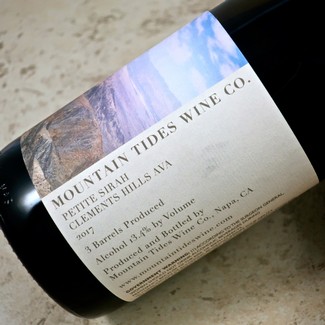 "Although the 2016 ended at 14.2% alcohol (maybe half a percent higher than Kirkpatrick's ideal range), everything about the wine was pretty, yet it had so much dark fruit and intense purple flower aromatics. The clay soil seems to naturally give this Petite Sirah intensity and richness. So much, in fact, that friends who tasted it later would swear to me that the wine had seen some 'new oak,' even though it was aged completely in neutral barrels. Clements Hills Petite Sirah doesn't need new oak to attain richness and depth."
The 75 or so cases of Mountain Tides Petite Sirah produced in 2016 sold out on its own volition as easily as it fermented. The currently released 2017, picked at slightly lower sugars than the 2016, finished at 13.4% alcohol. Tasted alongside the 2016, the 2017 is slightly zestier and livelier in natural acidity. It still has a compelling strength, and sense of brooding depth – proving that even "lighter" styles of Petite Sirah, when grown in Lodi's Clements Hills, will finish with the formidable fruit/tannin profile associated with the varietal. But with its acid tilted balance and moderate alcohol, the 2017 is a prime candidate for long term aging – 15, 25 or more years perhaps within its range.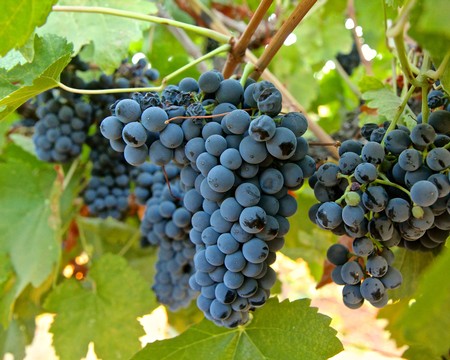 Says Kirkpatrick, "I want to follow the model of Burgundy (in France), where I focus on wines made from one grape (in Burgundy, it's all about Pinot noir) but follow a hands-off winemaking style that emphasizes distinctive qualities of vineyard-designate wines, chosen from special places."
Following this master plan, in 2018 Kirkpatrick produced three more Petite Sirahs: one from Lodi's Borden Hills AVA (tasted out of the barrel, an even bigger, unrulier wine than the 2016 and 2017 Clements Hills bottlings), one from Contra Costa County (also still in the barrel, tasting extremely perfumey but raggedy with hard hitting, unresolved tannin), plus still another one from Contra Costa made in a soft, light (barely 12% alcohol), easy drinking "carbonic maceration" style (i.e. fermented from whole berries, which generates a gentle style of red wine that can be drunk within a few weeks or months, like French nouveau).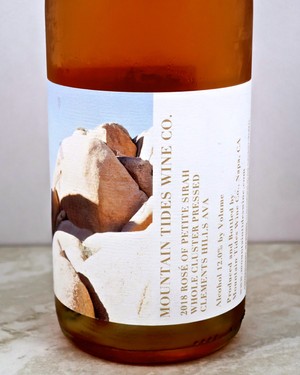 Finally, there is also an orangy-pink, bone dry 2018 Mountain Tides Clements Hills Rosé of Petite Sirah ($22), also from the Anayas' Viñedos Aurora block, but picked at lower sugars than the red wines to capture higher natural acidity and more flowery perfumes. The nose of the rosé seems to whisper "sweet nothings" of crushed cherry and a faint, stony earthiness. Says Kirkpatrick, "The clay soils of Clements Hills enhance the dark fruit and the high volume feel of Petite Sirah when it is made into a red wine, but in a rosé it seems to give a lot of minerality plus a fresh acid energy to the wine."
Proving you can get what you want!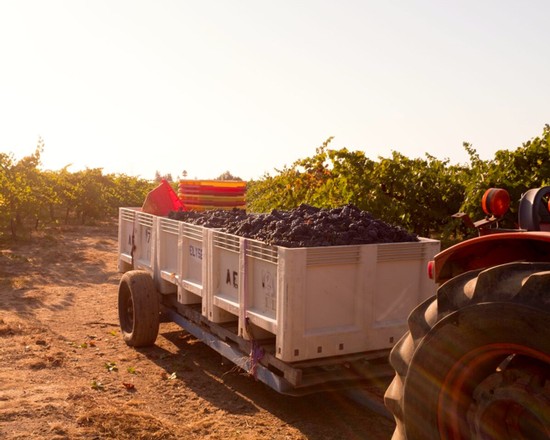 Comments