Letters from Lodi
An insightful and objective look at viticulture and winemaking from the Lodi
Appellation and the growers and vintners behind these crafts. Told from the
perspective of multi-award winning wine journalist, Randy Caparoso.

May 26, 2016 | Randy Caparoso
Macchia's Graciano may be the sexiest bottling of this exotic varietal yet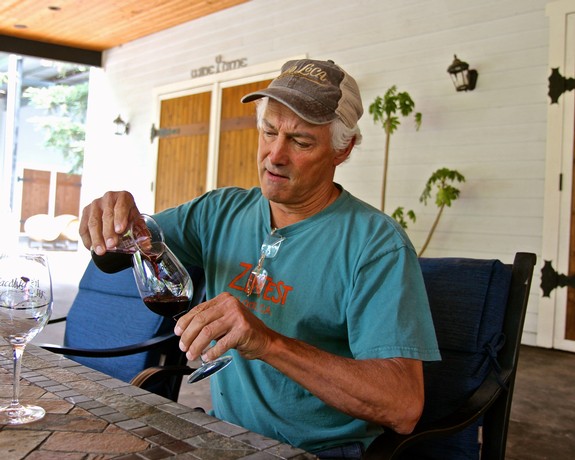 Graciano is a black skinned grape from Spain, prized for centuries for the deep pigmentation, rich aroma and dense quality it gives to red wines, especially when blended with grapes like Tempranillo.
But unlike Tempranillo – which, according to Ana Fabiano in her book The Wine Region of Rioja (©2012, Sterling Epicure), accounts for about 40% of all the grapes grown in Spain – Graciano is relatively rare, even in its native Rioja region. Writes Fabiano, "Although it represents only 2 percent of grape cultivation today, a mere 3 square miles, the winemakers of Rioja are seduced by Graciano... They smile and wiggle when they talk about it as a model variety."
However, the Spanish have never been enthusiastic about cultivating the grape, which Fabiano describes as "finicky" and unable to "handle stress well," on top of issues such as "small grapes (translation: low yields, making little economic sense) with a tough black skin."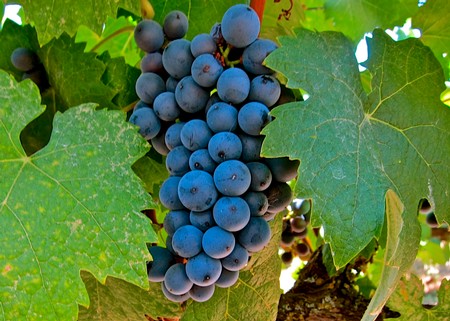 Needless to say, acreage of Graciano in California is even more miniscule – less than a dozen acres – which is why most wine lovers (not just Americans, but everywhere in the world) have never heard of it.
As in Spain, the variety is planted in California primarily to add color and sexiness to Tempranillo based reds; but a funny thing happened when Lodi's Bokisch Vineyards first started coming out with their Spanish inspired wines in the early 2000s: they discovered that customers preferred their varietal bottlings of Graciano over their Tempranillo, despite the latter's loftier reputation as one of the world's "great" wine grapes (right up there alongside Cabernet Sauvignon, Chardonnay, Pinot Noir, Riesling and Sangiovese).
Not coincidentally, there has also been a recent resurgence of interest in Graciano in Spain, for the exact same reasons. According to Fabiano: "Wines that are 100 percent Graciano are rare, and they can be spectacular, with an intense color. The aromas can be strong and are unique, reminiscent of star fruit, green pepper, and spice."
If this sounds interesting to you, the Lodi Viticultural Area has been the place to be since growers like Bokisch Ranches and Ripken Vineyards began supplying Graciano grapes to artisanal producers such as Egan Cellars, Jeremy Wine Co., Sheldon Wines, Fenestra Winery, Riaza Wines and others.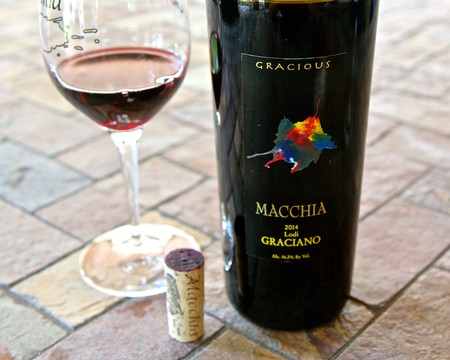 But the deepest, boldest, sexiest Graciano of them all? At this writing, that might be the 2014 Macchia Gracious Lodi Graciano ($25), which positively exudes concentrated aromas of sun dried cherry and plum with smidgens of earthy spices like saffron, cumin and paprika chile; luxuriating brazenly across the palate with layers of hugely thick, velvety, savory sensations, prickling the palate with lively acidity while smoothing over everything like a chocolate mint waiting on a plump, purple cushioned pillow at the end of a glorious, sun soaked day.
Despite the opulent texturing and Gracious moniker, we should mention that Macchia's Graciano is no pushover – weighing in at 16.2% alcohol. Think of a willowy, tattooed, spike-haired 110-pound girl who packs the wallop of a sumo wrestler. Don't mess with a messer!
Says Macchia Wines owner/winemaker Tim Holdener: "The 2014 is our third vintage, and grapes come from two of Bokisch's vineyards. For our own customers, it started off as a curiosity – typically we would hear, 'What's a Graciano?' Then when they tasted it, they'd immediately recognize the fact that this wine goes way beyond Zinfandel, which we specialize in. Graciano has another layer of flavor, like the difference between wild rice and white rice, or the gamey taste of wild pheasant compared to a farm turkey. Now we have customers who always expect us to have it!"
Graciano, in other words, is a long overlooked grape, producing wines that far exceed expectations. So typically Lodi!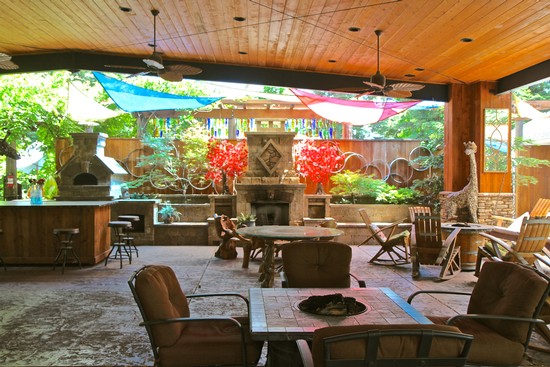 Comments