Letters from Lodi
An insightful and objective look at viticulture and winemaking from the Lodi
Appellation and the growers and vintners behind these crafts. Told from the
perspective of multi-award winning wine journalist, Randy Caparoso.

February 8, 2016 | Randy Caparoso
Lodi wine and chocolate - seduction at first sight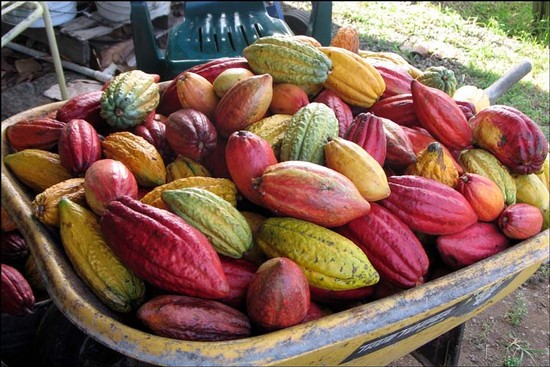 For the past four vintages the official co-sponsor of our Lodi Wine & Chocolate celebration – in 2016, taking place this Saturday and Sunday, February 13-14 – has been BRIX Chocolate (commercial message: it is not too late to get your passes online at lodiwineandchocolate.com!).
Why BRIX Chocolate? Because BRIX produces chocolates that bring out even more delicious qualities in numerous winew. As BRIX puts it in their Web site, it is "the natural tannins" in cacao that "prime the palate" for the tannins naturally found in wines, "allowing other flavors in the wines to shine." Au naturel, after all, cacao beans are just plain bitter; it is only when combined with sugar and milk does cocoa become that wonderfully seductive, luxurious, oft-times addictive sexiness we know as chocolate.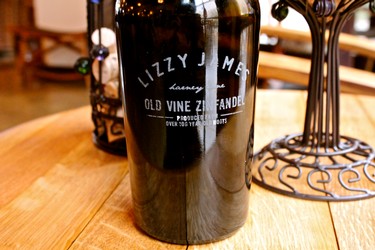 BRIX Chocolate products were developed by a Dr. Proia, an Ohio pulmonologist who was not particularly fond of the tradition of serving fatty cheeses with wines following dinners. He preferred chocolate, known to be beneficial to heart health, but had found that most chocolates tasted either too much like candy – too sweet, especially for dry wines – or were so bitter with cocoa tannins that they overpowered most wines.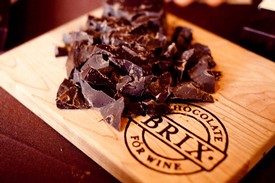 And so Dr. Proia set out to develop the first line of chocolates designed specifically to compliment wine with the use of cacao imported from Ghana, which produces a red fruit toned style of chocolate that is particularly conducive to the fruit driven qualities of wines.
The result has been four basic variations of BRIX Chocolate; each designed to match many of the styles of wine found particularly in Lodi wine country. The chocolates, and our own recommendations: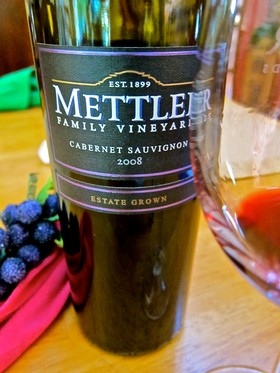 BRIX Extra Dark (70% cacao content) is specifically formulated to pair with the deepest, sturdiest, oak enriche varietal red wines, such as Cabernet Sauvignon, Petite Sirah, many Malbecs and Mourvèdres, and some of the more unusual "big," hunky reds such as Charbono, Tannat, Touriga and Aglianico. Having the strongest cacao content, this BRIX blend can stand up to the full throttled tannins typical of these styles of red wines – wine/chocolate matches made in heaven!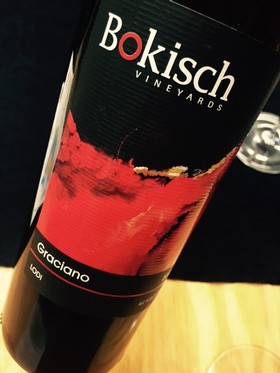 BRIX Medium Dark Chocolate (60% cacao content) may be the most versatile of the Brix blends. While its cacao content is fairly high, it is restrained enough to enhance the qualities of more fruit forward wines; such as softer, rounder styles of Merlot, Cabernet Franc and many Syrahs; not to mention most Zinfandels (including Zinfandel's clonal twin, Primitivo), as well as zesty, medium bodied reds of moderate tannin such as Barbera, Sangiovese, red Grenache (a.k.a. Garnacha), Tempranillo, Graciano, Montepulciano, or Alvarelhão.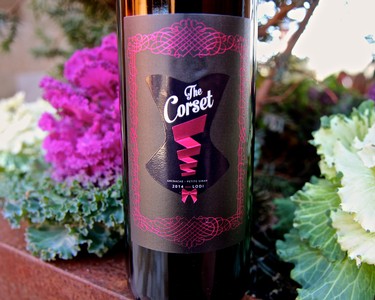 BRIX Smooth Dark Chocolate (54% cacao content) was originally developed in 2011 to match with sparkling wines; but it is also balanced enough to complement a number of lighter, fragrant white wines grown in Lodi, both dry and sweet; such as aromatic varietal whites like Sauvignon (a.k.a. Fumé) Blanc, Viognier, Roussanne, Grenache Blanc, Verdelho, Verdejo, Vermentino, Albariño, Chenin Blanc, or Pinot Gris (a.k.a. Pinot Grigio). At the same time, BRIX's 45% blend carries just enough cacao content to compliment lighter to medium-bodied reds, as well as well as mature reds smoothly rounded by a little bottle age. In that sense, you will find that BRIX's 54% blend is also an easy match for refined, perfumed, soft tannin red varietals such as Pinot Noir and Cinsaut, as well as well rounded, fruit focused styles of red wine blends. Ultimately, sweet Port style dessert reds are just as easy a match (although we find that sweet fortified reds go with virtually anything chocolate), as are sweet "Late Harvest" styles of Zinfandel.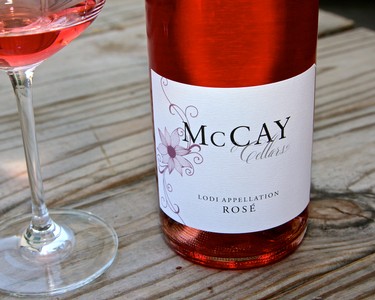 Ideal match for BRIX Milk Chocolate: McCay Cellars' pristinely balanced, strawberry-fresh yet dry Lodi Rosé (made primarily from Grenache)
BRIX Milk Chocolate (46% cacao content) is a chocolate designed for lighter, fruit-forward reds, pinks, or most sweet dessert whites. The addition of high quality milk chocolate to the single origin Ghanaian product results in a milk chocolate like no other; tasting both creamy and spicy with natural cacao qualities bouncing through. BRIX recommends their Milk Chocolate blend particularly with with medium-sweet Muscats, softly fruity whites made from the Symphony grape, easy drinking pink wines such as a fluffy White Zinfandel, or else brightly fruited dry rosés made from grapes such as Grenache, Sangiovese or Barbera.
Lodi Wine & Chocolate weekend, here we come!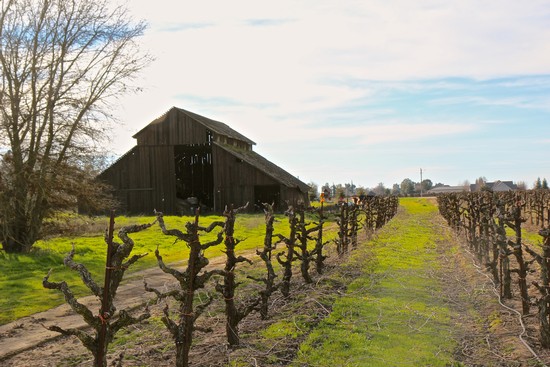 Comments