Letters from Lodi
An insightful and objective look at viticulture and winemaking from the Lodi
Appellation and the growers and vintners behind these crafts. Told from the
perspective of multi-award winning wine journalist, Randy Caparoso.

May 3, 2018 | Randy Caparoso
Lodi's ZinFest Wine Festival is about far more than Zinfandel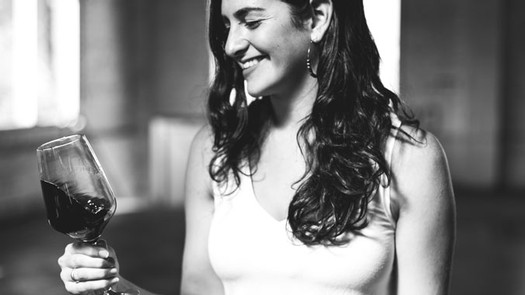 Plethora of Uniquely "Lodi" Wines
It's called "ZinFest," but make no mistake: Lodi's ZinFest Wine Festival – taking place Saturday, May 19, 2018 at bucolic Lodi Lake Park (12:00-5:00 PM) – is about far more than Zinfandel.

Dozens of wineries will be pouring over 200 different wines; including the light, fragrant, zesty styles of dry whites and rosés for which the region is becoming increasingly known.

One good example: Acquiesce Winery – now renowned for pure, handcrafted, 100% estate grown whites and pinks (no reds) that never see a day in oak – will be pouring their bright, breezy Grenache Blanc, as well as their bone dry yet sleek, strawberry and mineral toned Grenache Rosé. Life is good.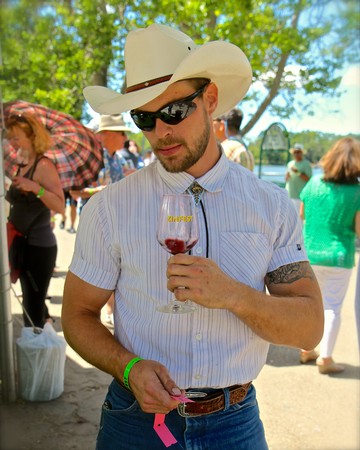 Bokisch Vineyards – producer of industry leading Spanish varietals for going on 17 years – will be showing off some of their quintessential, Lodi grown wines; including their crisp, minerally, flowery Albariño, their smooth yet pungently spice scented red Garnacha, and their citrusy-fresh, vibrant Verdejo. ¡Olé!
Getting thirsty? Wait 'til you try the dry, spice and rhubarb scented Cinsault Rosé by Downtown Lodi's Estate Crush; fashioned from some of the most historic vines in the state (the phenomenal Bechthold Vineyard, planted by the Spenker family in 1886!). Obviously, not just any ol' rosé.

How about another wine of historic significance? Try on St. Amant Winery's Barbera for size – a bold, zesty yet finesseful red wine produced from a mature 1970s planting that once supplied the "Hearty Burgundy" of yesteryears (and now one of California's finest Barberas, period). Or how about Heritage Oak Winery's Charbono – made from an underappreciated grape that produces red wines as deep and rock-solid as, say, any Cabernet Sauvignon, but with the zesty, food-versatile edginess reminiscent of a good Barbera? Both reds, very unique, very "Lodi."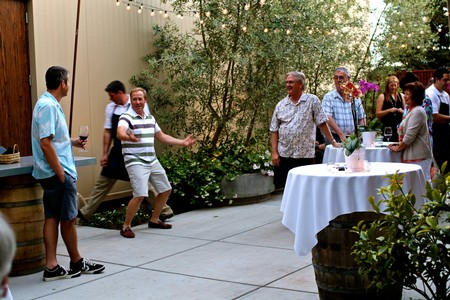 Are you developing a taste for more exotic wines? Then you should stop by the Paskett Winery table to get a gander at their Verdelho – a delicate yet sharply etched, silken varietal white with all the lemon/lime fragrances in the world.

Vermentino has become another uniquely "Lodi" white wine grape, with medium-weight dryness brimming with sensations that are as minerally as they are citrusy – heaven-sent for wine lovers sick and tired of the usual tutti-fruity California stuff. Uvaggio Wines will be showing off two versions of Vermentino: Their bone-dry "regular" bottling, as well as their lusciously balanced, sweet Vermentino Passito – the latter made from grapes meticulously hand-picked and laid out to "dry" for several weeks following harvest.
Are you into smooth and suave reds? Then you might be fulfilled by the Tempranillo bottlings by either Harney Lane Winery or m2 Wines; which come across like Don Juans that caress your palate with textures as soft as fingertips sheathed in fine, earthy leather, while tickling the nostrils with black cherry nuanced sweet-nothings.

Or do you prefer the raw power of a take-no-prisoners red wine? In which case, we would suggest visiting the Mettler Family Vineyards table, where they will be pouring a Petite Sirah that will literally knock your socks off, pick you up and smack you in the kisser again. Thank you, ma'am.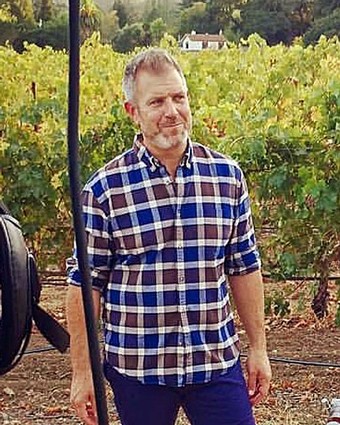 Up In Smoke Where We Belong
Where there's good wine, there's rockin' good food; and ZinFest never lets you down. In one corner of the Lodi Lake Park grounds you will find Chef Chad Rosenthal – a Food Network star and chef/owner of Pennsylvania's The Lucky Well and Bánh Street restaurants – who will be putting on several cooking demonstrations at the Up In Smoke! ZinFest BBQ Experience venue. Matched with Lodi wines, of course.
Among the dishes to be shown by Chef Rosenthal:
• "Live-Fire" Charcoal Cooked Ribeye Steaks with Chorizo Butter and Herb Salad (12:45 PM)
• Smoked Whole Wings with Vietnamese Funk Sauce in Charcoal and Fried Garlic Toss (2:15 PM)
• 15-Spice Dry-Rub Pork Ribs with Memphis Mustard Slaw (3:45 PM)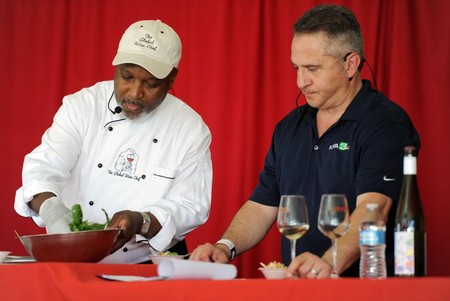 ZinFest Cooking School
Under an even larger tent, KCRA Channel 3's Teo Torres will be hosting the ZinFest Cooking School; which will feature dishes and matching wines presented by:
• Lauren Rose O'Leary (California sommelier, cheesemonger, private chef and seasonal omnivore of lomade.co) demonstrating Chicken Zucchini Bites with Yogurt Tahini Sauce (1:00 PM)

• Tony "The Global Wine Chef" Lawrence (winechefforyou.com) demonstrating Chilled Spiced Watermelon Berry Margarita Soup with Mascarpone Key Lime Crème Fraiche (3:00 PM); as well as Pan Seared Filet Mignon over Aged Cheddar Scrambled Eggs & Cracked Pepper Yukon Gold Butter Potato Hash and Raspberry Arugula Catsup (4:00 PM)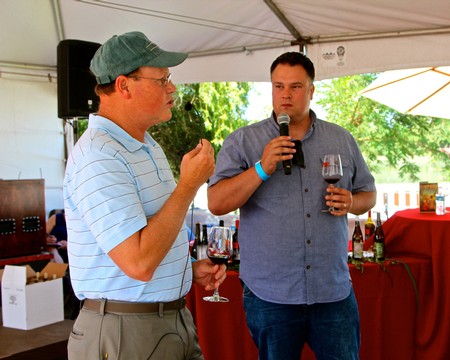 ZinFest Wine School
If you love to learn – through guided tastings, guaranteed 100% gobbledygook-free – then you must drop in on the ZinFest Wine School tent. Read all about our colorful cast of celebrity ZinFest Wine School winemakers – and the phenomenal wines they will be talking you through – in our previous post, Tegan Passalacqua headlines guest speakers and cutting-edge wines at 2018 ZinFest Wine School.
Which, indubitably, all adds up to a literal "feast" of the senses. If you haven't done so yet, we advise procurement of your ZinFest tickets now!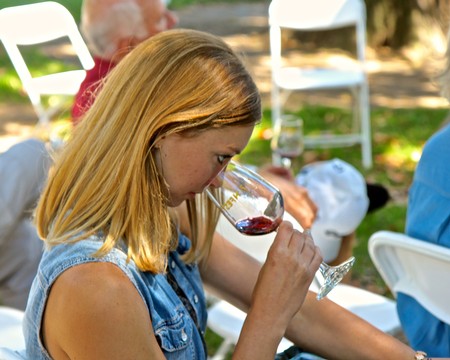 Comments