Letters from Lodi
An insightful and objective look at viticulture and winemaking from the Lodi
Appellation and the growers and vintners behind these crafts. Told from the
perspective of multi-award winning wine journalist, Randy Caparoso.

March 15, 2018 | Randy Caparoso
Lodi farmers make distinction between organic and sustainable practices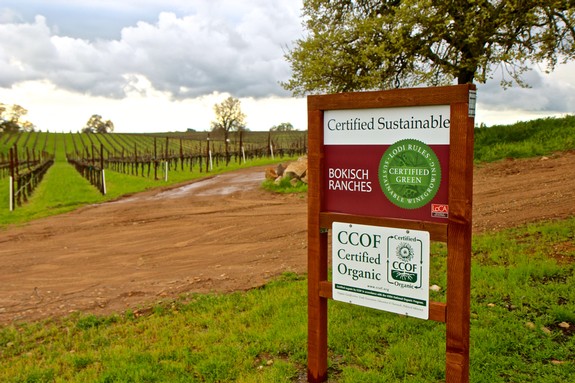 What is the difference between a wine with a sustainably farmed seal – such as LODI RULES's Certified Green, SIP Certified's Sustainable In Practice, LIVE's Certified Sustainable, or others – and one with a certified organic seal such as CCOF's Certified Organic?
In one of our previous posts entitled Cliff Ohmart, original architect of LODI RULES and sustainability giant, we endeavored to explain why the LODI RULES for Sustainable Winegrowing program has proven to be more popular among Lodi wine grape growers than organic programs certified by organizations such as CCOF (California Certified Organic Farmers).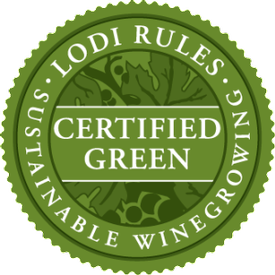 The irony, of course, is that when it comes to food products, organic seals are highly valued by consumers, as they are for environmentally concerned agriculture farmers. But when it comes to wine and wine grape production, sustainable programs have emerged as the preferred standard, on the West Coast and across the U.S. Still, in a letter sent to us by Cathy Calfo, Executive Director/CEO of CCOF, based in Santa Cruz, CA, we are reminded:
Like LODI RULES, organic certification was built from the ground up by farmers seeking to communicate their production and business values to consumers.
Calfo also makes this technical distinction:
CCOF is not a certified organic program, but rather an USDA-accredited certification agency that certifies to the national organic standards in compliance with federal statute. Further, the organic certification process is supported by transparent, federally mandated standards that specify allowed inputs, foster biodiversity, and protect natural resources.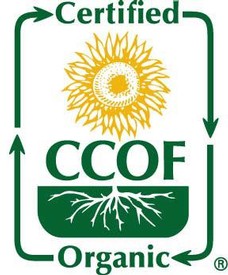 Furthermore, Calfo tells us, it is incorrect to say that certified organic standards are strictly "input-based" – one of the major reasons given by farmers explaining their preference for sustainable over organic programs. Calfo sets the record straight by saying:
Federal organic standards require producers to "maintain or improve the natural resources of the operation, including soil and water quality" (7 C.F.R. & 205.200). Federal organic law requires producers to implement rigorous soil fertility, cultivation, and plant management practices (7 C.F.R. & 205.202-206). USDA-accredited and audited organic certifiers, like CCOF, enforce these standards through robust record keeping, annual on-site inspections, periodic residue testing, and investigations.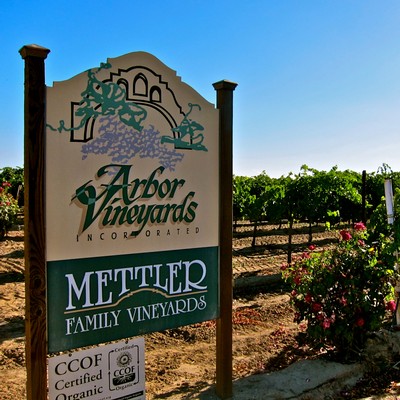 As a matter fact, Calfo goes on to say:
Sustainable viticultural practices are also long-established organic practices. For example, organic farmers were pioneers in cover cropping, habitat preservation, native vegetation management, nutrient management plans, and building soil health, with appropriate nitrogen management.
Nonetheless, throughout the wine industry sustainable certification has become the program of choice for most growers seeking to address environmental and health concerns. Nearly 46,000 acres of vineyards in 11 California Crush Districts are now certified by LODI RULES. A similar, rigorously enforced third party certified sustainable organization, the Vineyard Team's SIP Certified (Sustainability In Practice), monitors over 41,100 acres throughout the state.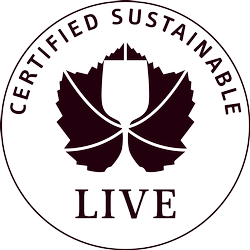 The Pacific Northwest based LIVE Certified (Low Input Viticulture and Enology) encompasses over 300 vineyards totaling nearly 13,000 acres in Oregon, Washington and Idaho. And Sonoma County Sustainability – which has adopted the voluntary CALIFORNIA SUSTAINABLE (CSWA) program (which also has an option for third party certification) – has recently announced that they are on track to have 100% of Sonoma County vineyards certified sustainable within the next few years.
Calfo tells us that "CCOF currently certifies more than 400 successful wine grape growers and over 50 winemakers," and that they have been seeing "double-digit growth" in sales of wines made from certified organic grapes since the 1990s. If anything, she hopes to "encourage closer collaboration between our organizations (i.e. CCOF and sustainable organizations) in the future."
Nonethess, there are a few differences between between organic and sustainable programs; and with few exceptions, most wine grape growers choose between one or the other To find out how or why Lodi based growers make that choice, we did the logical thing – we asked them. Three of them took the time to respond to our inquiries.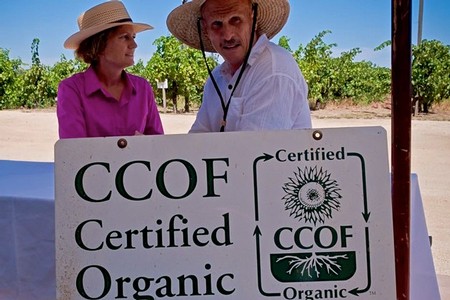 Heather Pyle Lucas, winemaker/grower/co-owner of The Lucas Winery (founded in 1979 by David Lucas, Ms. Pyle Lucas' spouse), is one of the few winery estate managers in Lodi who has always opted for CCOF certification over the vaunted LODI RULES program. She tells us:
I am not well versed in the mechanics of LODI RULES, but I do believe that Cathy Calfo correctly makes the right distinctions, even if these distinctions do not make a lot of difference to the layperson.
CCOF is a third party certifier, so they implement and inspect our properties based on rules made by USDA through a program called NOP (National Organic Program). NOP/USDA makes the rules concerning which pesticides and herbicides we may use. These materials are listed on the OMRI (Organic Materials Review Institute) list, as well as on the WSDA (Washington State Department of Agriculture Organic Program) list.
The NOP/CCOF rules (and therefore CCOF's implementation) does involve some wildlife protection and environmental components; but as I see it, these guidelines are pretty broad and not particularly well enforced, except with regards to inputs like pesticides and herbicides. But to make the comparison, anyone can download the form, called OSP (Organic System Plan), on ccof.org that we organic farmers fill out to explain our practices.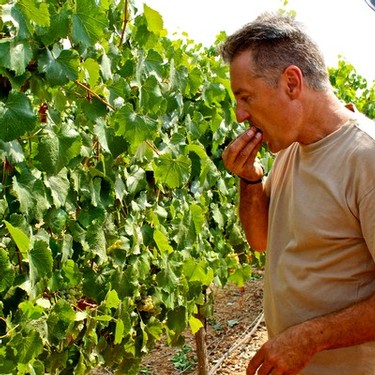 Since the late 1990s, Bokisch Vineyards owner/grower Markus Bokisch has always been a little out of the Lodi mainstream in that he enthusiastically embraces both CCOF and LODI RULES certifications in many of his vineyards (Mettler Family Vineyards is another example of a Lodi grower that advocates both practices in a few, but not all, of their vineyards). Bokisch's reasons are a matter of both company priorities (the long term health of his vineyards, now totaling over 2,000 acres and located in six of Lodi's seven AVAs) and business practicalities (a number of Bokisch's winery clients, such as Bonterra and Turley, require or show a strong preference for certified organic grapes).
In respect to differences or similarities between organic and sustainable practices, Mr. Bokisch tells us:
I think that the grower community prefers "sustainability" because of its more quantifiable approach to farming. However, consumers seem to prefer "organic" because, frankly, they understand that term better.
I believe I am a better steward of the land for having many of my vineyard blocks certified both organic and sustainable. My main motivation is to pass a property down to the next generation in a better condition than I inherited it. Improving wine quality, in that sense, might be secondary to sustainability.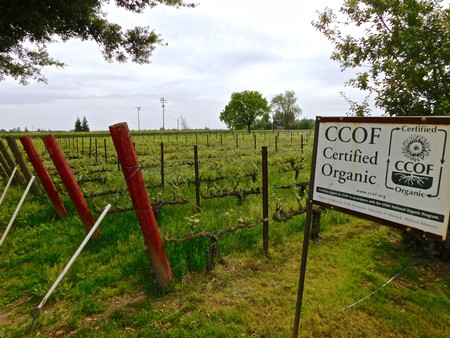 While participating in any one of these programs leads to improved farming practices, if I were to choose only one, I prefer the LODI RULES because it is more holistic in its approach to property stewardship, and it is more difficult to achieve. The LODI RULES program directly tackles 6 aspects of sustainability; which include 1) business management, 2) human resource management, 3) ecosystem management, 4) soil management, 5) water management and finally 6) pest management.
Furthermore, LODI RULE quantifies the toxicological impact to almost all of the inputs used in farming through the Pesticide Risk Model. If I fail any one of these chapters, I am de-certified from the program. These are high standards to achieve; standards that require much documentation and time.

Over the years I have seen organic farming certification migrate closer towards sustainability through the inclusion of property stewardship standards. I think this is a positive development for both the grower and the consumer; although I think CCOF could stand to take a little more time to study, and understand, the specifics of programs like LODI RULES.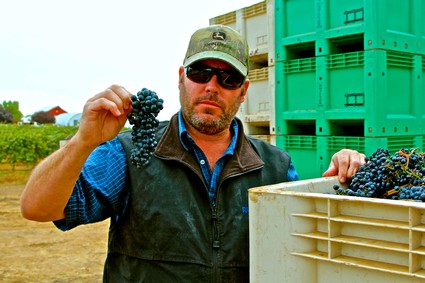 Michael David Winery's Kevin Phillips
Finally, Kevin Phillips – Vice President in charge of the entire operations (winery and vineyard management) of the hugely successful Michael David Winery (now nearing 1 million cases in annual wine production) – not only farms over 950 acres of the Phillips family's own vineyards according to LODI RULES, he also requires the 50-plus independent growers from whom Michael David Winery buys fruit to also meet the standards of certified sustainability.
Michael David Winery, however, not just talks the talk, they walk the walk: They pay substantial bonuses for grapes that are certified by LODI RULES (the Clarksburg based Bogle Vineyards, which buys enormous quantities of Lodi grown grapes, does the same thing).
In the past, Mr. Phillips has voiced outlooks that, to put it delicately, could be construed as controversial. He takes issue, for instance, with the "misperception that organic means untreated, unsprayed, or unfertilized, etc., when in fact most organic farms are treated as much or more than sustainable farms."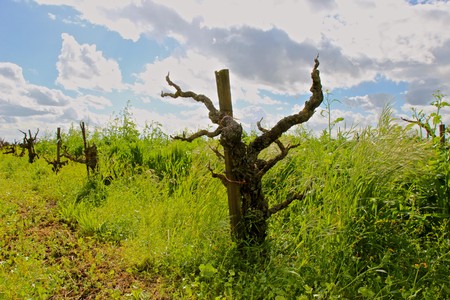 One of the basic differences that Phillips sees between sustainable and organic practices is in respect to inputs, such as pesticides and herbicides; telling us:
Organic takes a hard and fast approach where only materials naturally derived (regardless of their environmental or human health aspects) are used as a means of treating a problem. Sustainable, on the other hand, recognizes multiple treatment options (some of which are man-made/compounds) to treat problems. These "synthetics" may actually be much more environmentally and human health "friendly" and effective compared to their organic counterparts. Sustainability lets the grower make the decision on preferred material, without being limited to the "naturally derived" parameters required in organic farming.
Right or wrong, Phillips is pretty bullish when it comes to comparing the "whole farm" approaches of organic vs. sustainable practices; telling us:
Organic is a little more focused on materials used in the treatment or fertilization of your crop; whereas sustainability takes a more holistic approach, encompassing all aspects of a farm system – going beyond materials and resources used, and looking at employee well-being, community safety, economic sustainability, etc. Sustainability, in that sense, is a little more of a "big picture" approach, and attempts to embody all aspects of a farming system or eco-system, to make sure of a vineyard's continued productivity as a whole.
I don't have as much of an issue over one vs. the other as you may think. I just tend to believe that sustainability takes a more realistic, and holistic, approach, whereas organic standards tend to be a little more confined to a certain set of prescriptive measures in regards to its farming approach.
As Dr. Stephanie Bolton, Lodi Winegrape Commission's Communications & Sustainable Winegrowing Director, puts it: "How lucky we are to live in a world where each person - a farmer, a winemaker, and a consumer - has options for supporting agricultural certification programs which help to protect our natural resources, and match our individual ideologies and market needs... It's a wonderful thing!"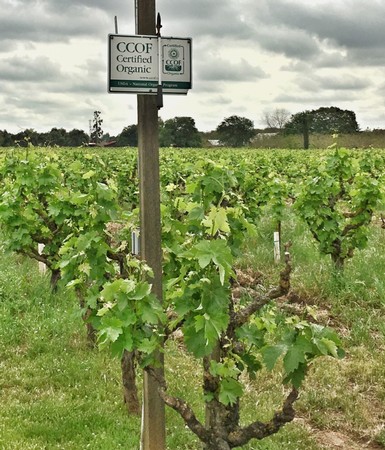 Comments