Letters from Lodi
An insightful and objective look at viticulture and winemaking from the Lodi
Appellation and the growers and vintners behind these crafts. Told from the
perspective of multi-award winning wine journalist, Randy Caparoso.

August 8, 2016 | Randy Caparoso
Lodi 101 for this week's visiting wine bloggers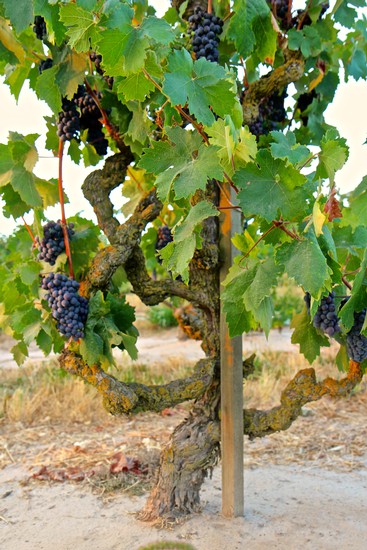 Starting this week (Wednesday, August 10) and for 4 days thereafter, over 300 online wine journalists and distinguished speakers will be gathering here in Lodi for the 2016 Wine Bloggers Conference.
Lodi wines and grapes, of course, won't be the conference's only topics of discussion; but they will be the major ones. So in expectation, for the benefit of our visiting bloggers, here are 12 basic things they might want to keep in mind about Lodi Viticultural Area as they dive deeper into specifics and start their live adventures in the vineyards and wineries...
1. Lodi – incorporated as a city in 1906 – has remained a staunchly agricultural community since it was first settled along the banks of the Mokelumne River in 1846 (for a fun intro, re 1906, when Lodi became a City and quit its lowdown ways, or A history of Lodi winegrowing).
2. People do get "stuck" in Lodi. According to the last official census, the population of the City of Lodi is 63,338. Compare that to the population of the state capital of Sacramento (479,676) immediately to the north, Stockton (298,118) to the south, or even Modesto (204,933) just south of Stockton.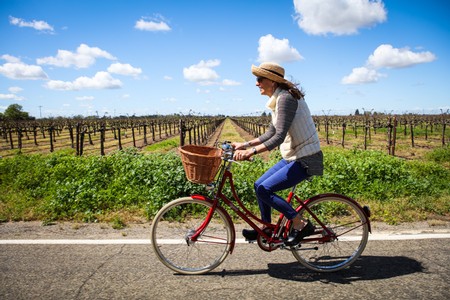 2. Sacramento and Stockton are both deep-water seaport towns, which explains the neighboring cities' more significant growth following the Gold Rush (post-1848-1855). It also explains Lodi's classic Mediterranean climate; due to its immediate proximity to the Sacramento-San Joaquin River Delta and moderating breezes from San Francisco Bay flowing through the Carquinez Strait, the sole outlet through the coastal mountains to the northern section of the Central Valley.
3. Vitis vinifera, or the European family of fine wine grapes, is king in the Lodi Viticultural Area (table grape and raisin production is near-negligible in Lodi); although almonds and walnuts are nearly as important, with a variety of fruits, olives and dairy also playing major roles.
4. Lodi's wine grape acreage now tops 110,000 acres, the most in the U.S. Let's put that in perspective by looking at the totals planted in other major American wine regions: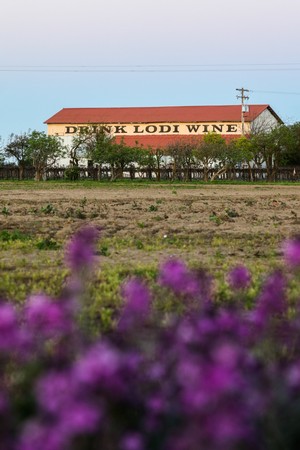 Ripken Vineyards barn (photo courtesy of Gabrielle Lurie)
5. Wine regions similar to the Lodi Viticultural Area in average growing season temperatures include Dry Creek Valley and Alexander Valley in Sonoma County, the area between St. Helena and Calistoga in Napa Valley, most of Paso Robles, and the eastern half of Santa Barbara's Santa Ynez Valley. For a snapshot, compare the average high and low temperatures (in Fahrenheit) of these regions during the month of August, when black skinned grapes are ripening post-veraison:
Lodi – 90°/54°
St. Helena, Napa Valley – 89°/55°
Calistoga, Napa Valley – 91°/52°
Healdsburg, Sonoma County – 88°/54°
Paso Robles – 93°/53°
Santa Ynez, Santa Barbara – 92°/52°
The differences? Lodi experiences slightly less extreme diurnal swings than the Central Coast wine regions, and less fog (hence, clearer days, more sunlight) than North Coast wine regions. To a large extent, this accounts for the comparatively softer structure (by dint of less phenolic content) and flowery fruit qualities of red wines grown in Lodi, and the fragrant yet crisply balanced qualities of Lodi whites and dry rosés.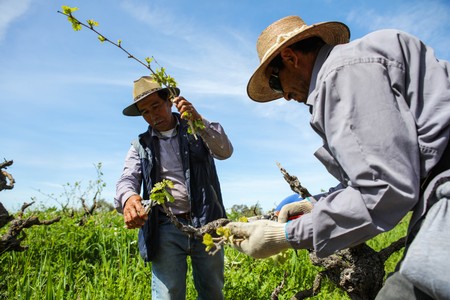 6. Lodi was approved as an American Viticultural Area in 1986. Of Lodi's 7 official sub-appellations, just over 40% are in the historic region surrounding the City of Lodi, the Mokelumne River AVA (first vineyards planted in 1852). Most of the growth over the past 25 years has taken place in the Jahant, Clements Hills, Borden Ranch, Alta Mesa, Sloughhouse and Cosumnes River appellations (all these AVAs, identified primarily by soil and topographic differentiations, approved in 2006) to the north of the Mokelumne River, and in the lower foothills of the Sierras to the east.
7. It's crazy (or "LoCA"), but there are over 100 varieties of wine grapes grown in Lodi; although the most commercially significant varieties are what you would expect (the major commercial California varietals), given the region's longtime role as a supplier of value priced wines. To put things in perspective, here are the 2014 USDA statistics for total acres of California's most widely planted wine grapes in Lodi, compared to Napa County and Sonoma County:
Lodi – 13,448 acres
Sonoma County – 15,658 acres
Napa County – 7,238 acres
Lodi – 13,423 acres
Sonoma County – 12,130 acres
Napa County – 19,894 acres
Lodi – 7,920 acres
Sonoma County – 5,495 acres
Napa County – 5,734 acres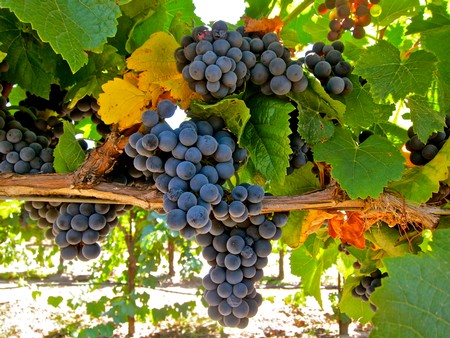 Lodi -2,912 acres
Sonoma County – 12,516 acres
Napa County – 2,914 acres
Lodi – 17,873 acres
Sonoma County – 5,260 acres
Napa County – 1,497 acres
8. Lodi's oldest continuously cultivated vineyard is the Bechthold Vineyard – 25 acres of Cinsaut, of all things! – planted by Joseph Spenker in 1886, and owned and farmed by Mr. Spenker's descendants ever since (although Michael David Winery's agricultural arm, Phillips Farms, is now contracted to farm this vineyard). In 2015 the California State Fair named Bechthold Vineyard the California Vineyard of the Year.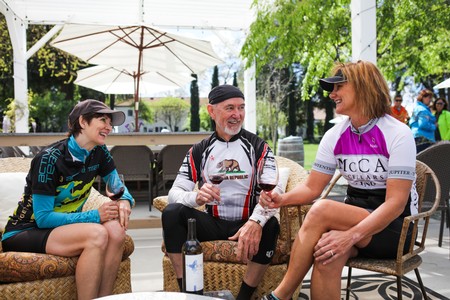 9. Lodi's oldest Zinfandel planting is the Royal Tee Vineyard; planted in 1889 and also owned by the Spenker family (today, farmed by Greg Burns of Jessie's Grove Winery). Royal Tee is an old fashioned mixed field of about 75% Zinfandel, with a balance of Carignan, Mission, Tokay and Black Prince (a.k.a. Rose of Peru). This vineyard is unique for Lodi because, for commercial purposes, virtually all of Lodi's other Zinfandel plantings dating back to the 1890s and the first half of the last century have been farmed pretty much as single variety plantings (with some vineyards having, at the most, 1% or 2% odd varieties, mostly as accidental plantings).
10. Because almost all of Lodi's "old vine" vineyards (pre-1965) are planted in the deep Tokay sandy loam (consistent to 30 to 50 feet or more) of the Mokelumne River and Clements Hills appellations (in the latter, just a few spots near the Mokelumne River), most of the older plantings are own-rooted (i.e. not grafted on phylloxera-resistant rootstocks). The Rous Vineyard (planted in 1909) is Lodi's oldest Zinfandel planting of record on St. George (Vitis rupestris) rootstock, and produces magnificent single-vineyard bottlings for a handful of specialty producers. Most Lodi vineyards over 55 years old are Zinfandel; although there is a dwindling number of ancient vine blocks devoted to Carignan, Grenache, or Alicante Bouschet. To get down and dirty, re The Mokelumne River Area part 1, part 2 and part 3; or In Lodi, to thine own terroir be true.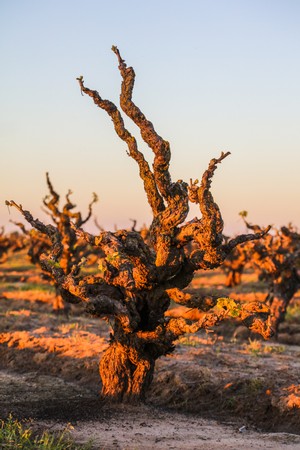 11. The "latest" coming out of Lodi Wine Country? The recent evidence for the thinking that Lodi's terroirs may actually be best suited for white wine varieties (re Acquiesce answers question, is Lodi best for white wines?) Most certainly, green skinned Mediterranean varieties such as Albariño, Grenache Blanc, Viognier, Verdelho, and Vermentino are physiological naturals to the region's moderate climate and sandy soils, yielding wines of intrinsically crisp acid balance and flowery perfumes. In the future, look for more white wine grapes of Italian or Greek origin to join the growing list of Southern French and Spanish varieties already chalking up numerous Golds, Double-Golds and Best of Shows in competitions, and showing an appeal and quality too obvious for the growing number of online wine journalists to ignore. Consumers, in fact, are buying and drinking up Lodi's new fangled whites faster than Lodi's specialty producers can produce them! (Why does it often seem that consumers are far out in front of media, both mainstream and in the blogging world?)
12. Your 2016 Wine Bloggers Conference sponsors, the Lodi Winegrape Commission (a.k.a. LoCA), is an organization of over 750 growers plus about 80 winery/members. If it seems like Lodi is the most "together" wine region in the U.S. – nearly all growers and wine producers working in synch to put out the word about Lodi wines and grapes – that's because it is. This type of harmony rarely exists elsewhere because, in the wine industry, grape growers and wine producers rarely have the same agenda (farmers are focused on selling grapes and marketing entire regions, and winemakers just their individual wines). In Lodi, however, grape growers are cognizant of the fact that to promote grapes, you need to increase appreciation of wines made from those grapes. Wineries are 100% onboard because with an organization consisting of such a large number of growers contributing to a significant operating budget, it makes sense to go with the flow. For more on this, re Lodi Winegrape Commission marks 25 years of unprecedented success. And hence...
Welcome to Lodi!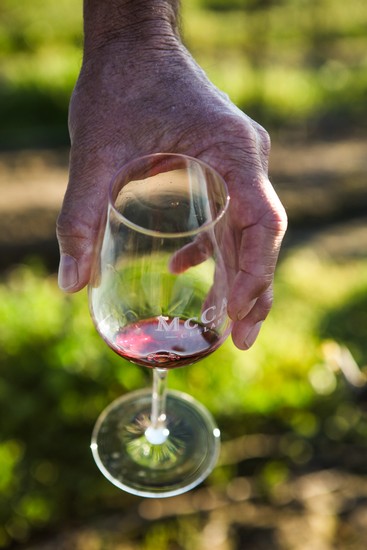 Comments