Letters from Lodi
An insightful and objective look at viticulture and winemaking from the Lodi
Appellation and the growers and vintners behind these crafts. Told from the
perspective of multi-award winning wine journalist, Randy Caparoso.
December 12, 2017 |
Kautz Family Golden When it Comes to Wine … and Much More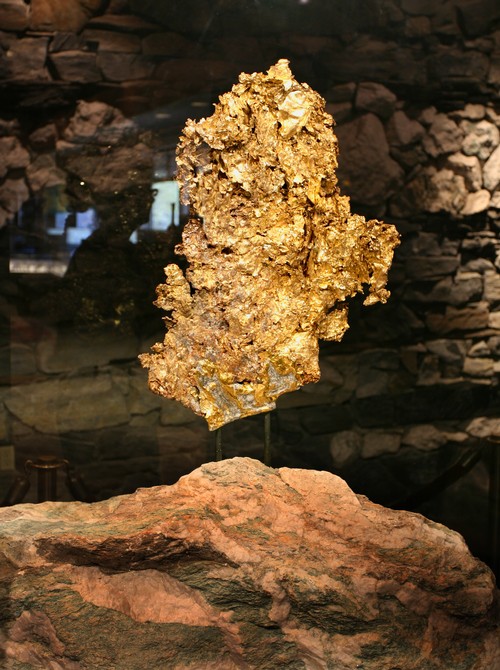 Hundreds gathered recently to wish happy birthday to the largest piece of bling anywhere.
The Crown Jewel, some 44 pounds of rare crystallized gold, celebrated its 25th year with a party at Ironstone Family Vineyards, which is owned by Lodi residents, growers and winemaking pioneers Gail and John Kautz. The staff at Ironstone pulled out all the stops with music, food and, of course, samples of delicious wine inside the magnificent tasting room.
The Kautz family procured the dazzling Crown Jewel in 1992 after it was discovered by the Sonora Mining Corporation near Tuolumne during an excavation in the company's crystalline mine. The piece is on permanent display inside a vault at Ironstone Vineyards Heritage Museum, just one of many attractions and points of interest on the winery property off 6 Mile Road in Murphys.
The Kautz specimen is the largest single piece of gold mined in North America since the 1880s, and it's the largest piece of crystallized gold in existence today. It's priceless.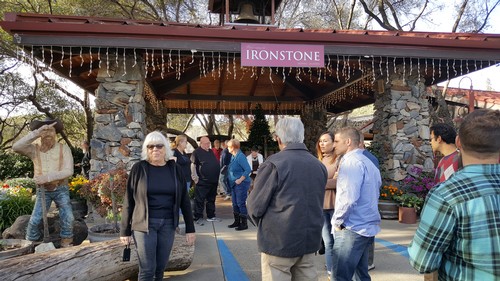 Not only was the Crown Jewel commemorated, but another, albeit, smaller gold piece was unveiled at the party – an 11.2-ounce nugget found in the mining town of Columbia in 2016. "Woody's Wonder," the winning entry in a naming contest for the piece, pays homage to Woods Creek in Tuolumne County, where the nugget was discovered.
"It's a big event. It's a big milestone," said Gail and John's son, Stephen Kautz, president of Ironstone Vineyards. "The one thing that's so important to the people in the Sierras and everybody down in the Valley is gold is a draw. No matter what we do, people love gold; the lure of gold and the thought of being able to strike it rich is really in everybody's exploratory mind. They just absolutely love it."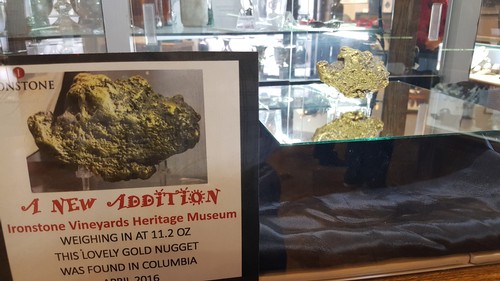 The Kautz family certainly has struck it rich in the Sierra foothills, but their roots are deep in Lodi.
John Kautz became a second-generation farmer when his father passed away in 1952. He started with 38 acres of land and farmed row crops and winegrapes. He quickly established a reputation as a premium grower and has amassed more than 7,500 acres of stone fruits and winegrapes in Lodi and the Sierra foothills. He is credited for being the first to plant Chardonnay, among other varieties, in Lodi. In addition to Chardonnay, Kautz Family Vineyards grows several varieties, including Cabernet Sauvignon, Cabernet Franc, Merlot and Symphony, a cross between Muscat of Alexandria and Grenache Gris.
In 1997, the Kautz family acquired Bear Creek Winery, which was founded in the heart of the Lodi appellation as a cooperative in 1934. The Kautzes completely renovated the winery into a state-of-the-art facility to meet contemporary demand. Today, Bear Creek Winery is the eighth-largest family-owned winery operation in the United States.
Among numerous honors and accolades, Ironstone earned the prestigious Prix d'Excellence for meritorious achievement in 1997 from the International Du Vin at VinExpo, and John Kautz earned the California Association of Winegrape Growers Grower of the Year distinction in 2012.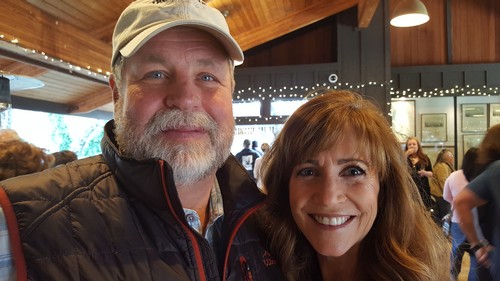 As its name implies, Ironstone Family Vineyards truly is a family-run company. John Kautz is owner and co-chairman, along with his wife Gail. In addition to Stephen, their daughter Joan Kautz is director of global sales and marketing; their son Kurt Kautz is chief financial officer for John Kautz Farms; and their son Jack Kautz is property manager for John Kautz Farms.
Steve Millier is a big part of the family, too, serving as vice president and director of winemaking since 1989.
The wines of Ironstone Family Vineyards are sold throughout the United States and in 50 countries, and have earned hundreds of awards.
"He really was a pioneer of the Lodi wine industry and where it has gone today," Stephen Kautz said about his father. "It's our commitment, it's our livelihood, it's in our blood, so to speak, and we just absolutely love and support that area."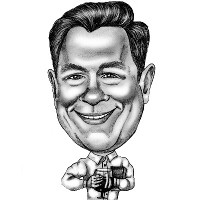 Welcome to Bob's Blog, a fun look at the people and places behind Lodi's food and wine scene. For story ideas and comments, contact Bob Highfill, Marketing and Communications Manager with the Lodi Winegrape Commission, at BHighfill@LodiWine.com. Follow on Twitter @Lodi_Wine and @BobHighfill; Instagram @Lodi_Wine and Facebook.com/LodiWine.
Comments