Letters from Lodi
An insightful and objective look at viticulture and winemaking from the Lodi
Appellation and the growers and vintners behind these crafts. Told from the
perspective of multi-award winning wine journalist, Randy Caparoso.
February 27, 2018 |
It's all in the family for Lodi grower Kelly Brakel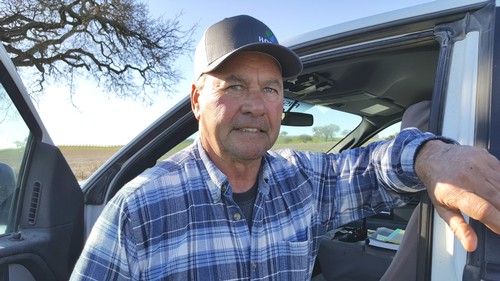 Like a lot of teenagers in his day, Kelly Brakel worked in the fields to make extra money.
He and his brother and their Lodi High buddies pruned vineyards, mowed lawns, drove tractors and did just about any odd job that paid on weekends and school breaks.
Little did Brakel know his odd jobs would turn into a career.
Since 1973, Brakel has worked for the Lange family. He pruned vineyards part-time for Harold Lange, then caught the eye of a couple young Lodi growers, Harold's twin sons Brad and Randy Lange. Thus, a long and fruitful working relationship was born.
Brad and Randy Lange, fourth-generation growers and owners of LangeTwins Family Winery and Vineyards in Acampo, hired Brakel full-time out of college for their fledgling vineyard management company. Brakel has helped LangeTwins grow from fewer than 200 acres under management to more than 7,000 acres in Lodi and Clarksburg and a state-of-the-art 25,000-ton winery.
"I've done it all," said Brakel, "and I've seen it all."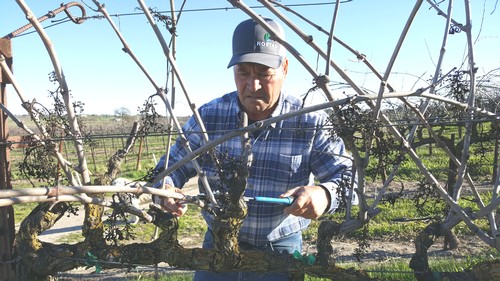 Brakel now manages more than 2,500 acres of winegrapes in the glens and atop the rolling hills near Bear Creek in the gorgeous Clements Hills area, one of seven sub-appellations that make up the Lodi American Viticultural Area, where more than 110,000 acres are tended by some 750 winegrowers. Brakel oversees farming operations, including irrigation, soil and pest management, as well as labor and logistics.
"I figure out how we want to prune different varieties, what our goals are, depending on where the fruit is going, what we need to do to make that program right for the client and right for the winery," Brakel said. "Keeping the quality up, keeping the tonnage up, and keeping the vineyard sustainable and in shape."
LangeTwins grows much of its fruit under the auspices of LODI RULES, the first third-party certified sustainable winegrowing program in California that sets high standards for environmental, social and economic health.
Brakel grows more than a dozen varieties for the Langes and their clients, including Zinfandel, Cabernet Sauvignon, Merlot and Chardonnay, as well as specialty reds, such as Teroldego and Petite Sirah.
"They're all handled a little bit different," said Brakel, "but in a lot of ways they are the same."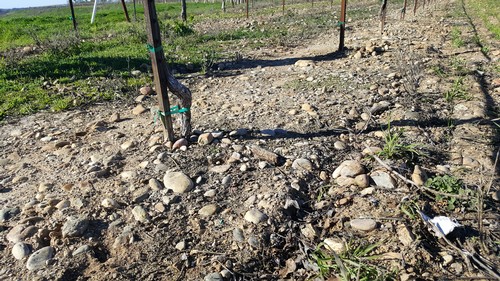 There are growing challenges where Brakel works. The soils are varied, about 20 different types ranging from gravelly loams to San Joaquin loams to fine sandy loams. On average, the temperature in the Clements Hills sub-AVA is a few degrees warmer than Lodi and the Sacramento-San Joaquin Delta. Frost can be an issue in the spring months. Brakel also is weary of the occasional vole attack. The varmints like to munch on the vines' tender bark just above ground, which essentially kills the vine. Last year, heavy rain caused Bear Creek to overflow into some of the vineyards.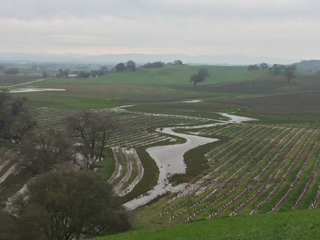 But every year, Brakel and his team have met the challenges head-on. Like he said, he's seen it all and done it all.
Brakel said it has taken dedication and commitment to ascend as far as he has in the industry. And Brakel's rise in the business is worth noting. Brakel's father John, a farmer from North Dakota, moved his family to Lodi in the mid-1950's and passed away when Brakel was just 4 years old. When Brakel was 14, his older brother, Lindsay, got him his first job working part-time for the Langes.
Brakel graduated early from Lodi High and attended San Joaquin Delta College. While at Delta, Brakel spoke with the Langes about his long-term plans. They encouraged him to earn a degree and return to work with them full-time.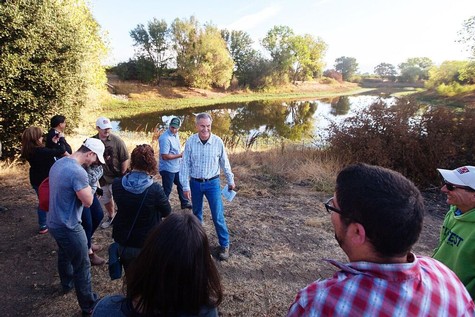 "And that's what he did," Brad Lange said about Brakel, who graduated from California State University Fresno. "At the time, we were very small. It was really one of our first opportunities to have someone join us."
The collaboration has been solid all these years.
"He did everything, just like we did," Brad Lange said. "We've worked shoulder-to-shoulder for the last 45-plus years through thick and thin. We've seen it all. He's really been part of our family, part of our business."
Brakel said he's proud to be part of the LangeTwins family. He's also proud to have acquired his own vineyard, an 80-acre plot with 55 acres planted to Zinfandel and Teroldego in Clements Hills.
"To have a piece in the game is special," he said.
But perhaps most of all, Brakel is proud to be a Lodi winegrower.
"The thing I'm most proud of is just being part of the Lodi growing community because there are a lot of great growers and there are a lot of great leaders," Brakel said. "I'm proud of helping keep LangeTwins running while (Brad and Randy) went out and made a difference in the wine Industry's leadership with roles in LDGGA, CAWG, LWWC, GWSS taskforce, as well as many others."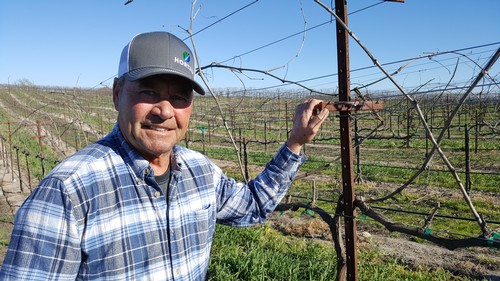 Brakel has served nine years on the LDGGA board, including two as president.
"We're leading employees that are dedicated to do that as well," Brakel said. "We have a lot of great people that I've worked with."
For instance, Brakel said he and labor foreman Salvador Saldana have worked together for more than 40 years.
"We met when we were 17 and 14 years old," Brakel said. "We've worked side-by-side since then."
Brakel is married and lives in Acampo with his wife Cheryl. They have three children: Noelani, 37, Kamden, 29, and Kercia, 26, and four grandkids.
When he's not in the vineyards, Kelly Brakel likes to play golf and travel.
Comments