Letters from Lodi
An insightful and objective look at viticulture and winemaking from the Lodi
Appellation and the growers and vintners behind these crafts. Told from the
perspective of multi-award winning wine journalist, Randy Caparoso.

June 21, 2017 | Randy Caparoso
International Wine Review gives Lodi Zinfandel its due respect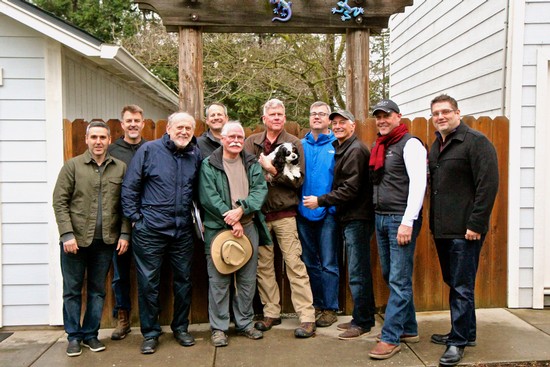 Zinfandel is not the only grape in which the Lodi Viticultural Area excels. But it has always remained the region's signature grape.
It is also a measure of Lodi's standing in the world of Zinfandel that out of the seven days that the editors of the widely read International Wine Review spent in California this past February 2017, gathering material for a double-issue (released earlier this month) devoted completely to California Zinfandel, they set aside a full two days to research Zinfandel in Lodi. Zinfandel Advocates & Producers (a.k.a. ZAP) also played a major part in organizing the magazine's California visit.
If anything, Lodi is important because of its sheer productivity; easily the most significant in California. According to 2017 USDA National Agricultural Statistics, Lodi's Zinfandel acreage (17,680) is 38% of the total number of Zinfandel acres in California (46,411). By comparison, there are 5,164 acres of Zinfandel planted in Sonoma/Marin Counties. And year after year, Lodi crushes at least 40% of the state's total Zinfandel production.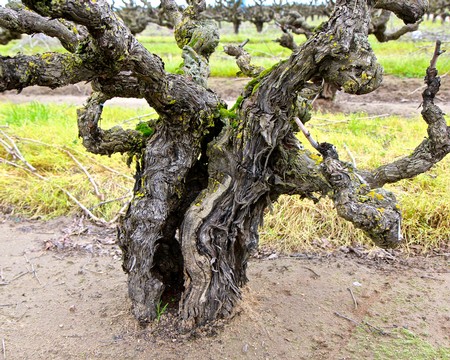 Much of it, of course, is for soft, fruity White Zinfandel production; although according to recent Nielsen reports, sales of White Zinfandel (2.7% of the total table wine market in the U.S.) has been on a steady decline over the past ten years, whereas classic red Zinfandel has been growing or holding on to a steady market share (hovering around 1.9%).
As it were, this month's 63-page report by International Wine Review – reflecting the labors of two men, Mike Potashnik (Publisher) and Don Winkler (Editor) – is by far the most thorough evaluation of California Zinfandel ever done by a magazine, either in print or online. Among the many interesting things they had to say about the state of California Zinfandel today:
Most of today's Zinfandel producers are crafting high quality wines that are improvements over the past. They are managing the vineyard to get more uniform ripening, picking grapes at lower Brix (i.e. grape sugar readings) to avoid over-ripeness and retain acidity, using a higher percentage of French oak, and, in general, crafting wines that are lively and fresh. While alcohol levels will always be high relative to some varieties, the wines are balanced and rarely show alcoholic heat.
One of the more puzzling, or inconsistent, aspects of California Zinfandel is the common use of the term "old vine." Potashnik and Winkler remark that "ancient vine" and "heritage vine" monikers are now also appearing on a few labels, although none of these distinctions are regulated or truly meaningful. They write,
There seems to be the greatest consensus around the term "old vines" as being 50+ years of age... Looking around for guidance on defining old vines, Australia's Barossa Old Vine Charter, adopted in 2009, registers vineyards by age: old vine (35+ years), survivor vine (70+ years), centenarian vine (100+ years), and ancestor vine (125+ years)... Can you imagine California's independent winemakers agreeing on a common term...?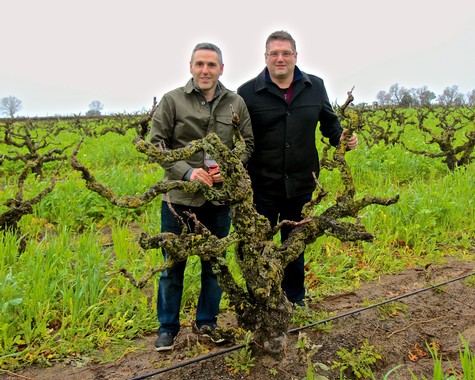 What makes Lodi Zinfandel different (or special)
In respect to Lodi, the International Wine Review editors divvy up credit where credit is due:
Lodi has the largest concentrations of old vines in California. Some are century-old head-trained, own-rooted Zinfandel vines that managed to escape destructkon from phylloxera due to their sandy soils (i.e. Lodi's Tokay sandy loam). The old vineyards are mainly located on the banks of the Mokelumne River around the city of Lodi, although some can also be found in the Clements Hills.
In their description of Lodi's terroir, Potashnik and Winkler deliver a good, thorough rendering; going into far more detail on Lodi's topographical distinctions than what is usually found in mainstream wine articles:
The Lodi AVA is a vast region... located in the northern portion of California's Central Valley near the Sacramento-San Joaquin River Delta... The region has warm summer days, but its flat terrain give breezes from the San Francisco Bay an unimpeded pathway to Lodi's vineyards, resulting in cooler evenings and large diurnal swings during the growing season... an average high (90°) and low (54.4°) during the month of August.
Lodi soils are rich and loamy on the west side, close to the Delta, becoming deeper and sandier with lower water tables in the east. The eastern side of Lodi is slightly warmer and can produce deep-rooted vines with smaller berries, higher acidity and firmer tannins. The dividing line is often given as Highway 99, west of which the soils are richer and darker and east of which they're sandier and less fertile.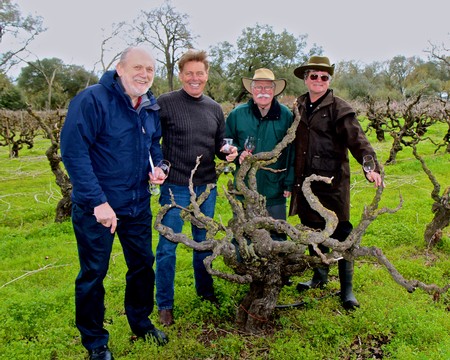 Lodi is, admittedly, a recent entry into the premium or super-premium Zinfandel market. With the exception of less than a handful of wineries bonded in the 1980s and '90s, virtually all of Lodi's top brands have appeared only within the past 17 past years; many of them longtime growers-turned-producers. Potashnik and Winkler remark on Lodi's Johnny-come-lately status:
In recent decades Michael David and several other Lodi growes have transformed themselves into grower-producers. (Michael David Director of Operations) Kevin Phillips reports that in 1998 Michael David was selling 95 percent of the crop from its 800 acres of vines; today it makes wines from all of its estate vineyards.... They are one of the largest wineries in Lodi... selling almost 1 million cases/year, about half of it Zinfandel.
Growers like Kyle Lerner of Harney Lane Winery continue to sell most of their fruit but make small quantities of Zinfandel from their best parcels. Lerner farms 600 acres but makes only 5 thousand cases of wine to sell under the Harney Lane label, including a single vineyard Zinfandel made from his 110+ year old Lizzy James Vineyard.
Some of Lodi's top old vine plantings
In a special section on "Old Zinfandel Vineyards of California," the International Wine Review editors endeavor to single out what they consider the "best known, old Zinfandel vineyards in the state." Among Lodi's vineyards of merit, they mention:
Dogtown Vineyard (Clements Hills AVA) – ... Planted in 1944 on clay and volcanic soils of Clements Hills.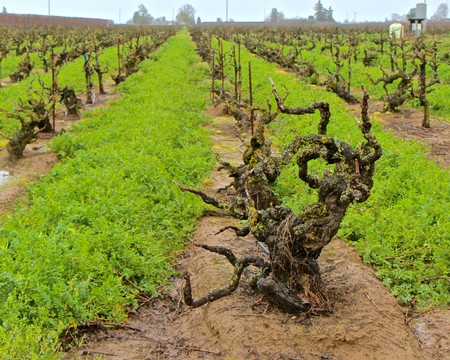 Royal Tee Vineyard/Jessie's Grove (Mokelumne River AVA; west side Lodi) - ... Lodi's oldest continuously farmed Zinfandel and mixed blacks parcel... planted in 1889 by German immigrant Joseph Spenker... today owned and farmed by his descendants... now provides fruit for Greg La Follette's Ancient Vine Zinfandel (under Alquimista label)
Katusha Vineyard (Mokelumne River AVA; east side Lodi) - ... planted between 1915 and 1920... owned and farmed by Morgan Twain-Peterson of Bedrock.
Kirschenmann Vineyard (Mokelumne River AVA; east side Lodi) - ... ungrafted vines planted in 1915... owned and farmed by Tegan Passalacqua, winemaker for Turley.
Lizzy James Vineyard (Mokelumne River AVA; east side Lodi) - ... planted in 1904 and interplanted in the 1970s.
Marian's Vineyard (Mokelumne River AVA; west/south side Lodi) - ... 8.3 acres self-rooted vineyard parcel originally planted in 1901... part of the much larger Mohr-Fry Ranches vineyard holdings... Stuart Spencer's St. Amant Winery has made a single vineyard Marian's Zinfandel since 2001.
Rous Vineyard (Mokelumne River AVA; east side Lodi) - ... planted on St. George rootstock (i.e. Vitis rupestris) in 1909... one of the first grafted vneyards in Lodi... Owned by Craig Rous, including the ones Steve Millier makes for Ironstone, Tim Holdener for Macchia, and Mike McCay's McCay Cellars.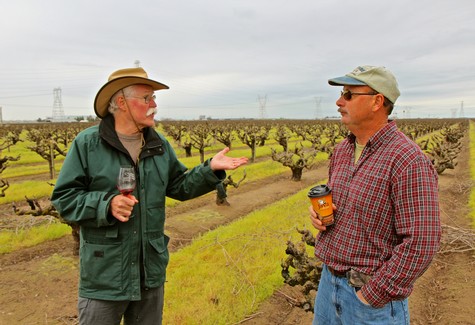 Soucie Vineyard (Mokelumne River; far west side Lodi) - ... self rooted vines planted in 1916... Cool breezes from the Sacramento Delta area... near Delta sloughs where the sandy soil is shallow and richer in organic matter... said to give the Zinfandels here an earthy, terroir character... owned and farmed by Kevin Soucie (for) Layne Montgomery's m2 Wines.
Stampede Vineyard (Clements Hills AVA) - ... originally planted in the 1920s... self rooted with 10 x 10 spacing... now owned by Jeff and John Perlegos... (sourced by) Ryan Sherman's Fields Family Wines.
Lodi Native
While they do not go into detail on recent bottlings, the International Wine Review editors do make mention of the ground-breaking Lodi Native project:
In 2012 several of Lodi's new generation vintners... agreed to a set of rules for making Lodi Native Zinfandel, including the use of old vines from single vineyards, native yeast, used oak barrels, and nonn-interventionist winemaking, including no watering to reduce alcohol levels, no acidification, no fining or filtration. The best six Zinfandels made using the Lodi Native criteria are sold as a special six-pack.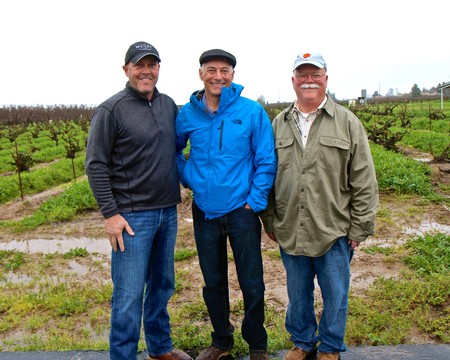 Review of Lodi bottlings
Finally, like many of today's wine periodicals, International Wine Review furnishes notes and scores based upon a 100-point scale. All the California bottlings cited in their report scored somewhere between 89 and 95 points. Abbreviated notes (plus scores in parenthesis) on some of the Lodi grown Zinfandels put to the test:
2014 Fields Family, Stampede Vineyard Lodi Zinfandel (91) - ... red cherry and berry fruit... floral perfume... remarkable purity and depth... vibrant acidity... high toned attractive Zinfandel.
2013 Harney Lane, Lodi Zinfandel (89) - ... 5% Petite Sirah... easy drinking wine... sweet briary black raspberry fruit... brown spices... aged 18 months in American oak.
2014 Harney Lane, Lizzy James Vineyard Lodi Zinfandel (91) - ... soft textured and integrated flavors of brambly black cherry and hint of tobacco... aged 16 months in French oak, 30% new.
2014 Harney Lane, Scottsdale Vineyard Lodi Zinfandel (90) – ... aged 18 months in neutral oak... sweet fruit, brown spice and a tobacco note... big and concentrated on the palate with excellent balance and structure.
2015 Ironstone, Lodi Zinfandel (88) - ... inviting entry-level Zinfandel offering aromas of plum and sweet vanilla... lush mouth feel, round tannins.
2014 Ironstone, (Rous Vineyard) Reserve Lodi Zinfandel (91) - ... amazingly complex on the nose, very refined and interesting to dwell over... good density of dark plum and raspberry... beautifully balanced.
2014 Ironstone, Reserve Lodi Zinfandel (89) - ... fruit focused... aromas of blackberry and plum... medium-bodied, well balanced... long finish
2014 Klinker Brick, Lodi Zinfandel (90+) - ... briary red and blackberry fruit and a hint of black pepper... lush dark fruit flavors with good acidity, firm round tannins and a long finish.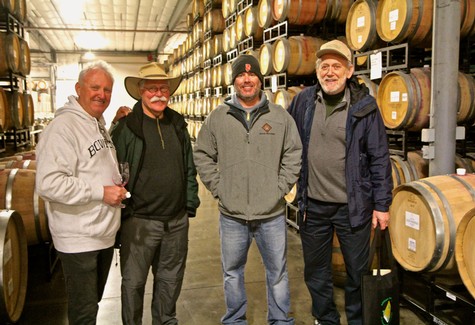 2014 Klinker Brick, Marisa Vineyard Lodi Zinfandel (91) - ... single block of 89 year old vines... youthful, exuberant fruitiness... ripe red berries with dark fruit flavors and hint of American toasted oak and spices... lovely... mouth filling.
2014 Klinker Brick, Old Ghost Lodi Zinfandel (93) - ... ripe and delicious brambly fruit... good depth of red and black fruit flavors... hints of baking spices... round firm tannins and persistent finish... French and American oak... beautifully balanced.
2014 LangeTwins Family, Lodi Estate Zinfandel (90) - ... gorgeous wine... very refined... soft texture.
2011 LangeTwins Family, Centennial Lodi Zinfandel (91+) - ... silky smooth rich... spicy black cherry... excellent balance... (from the) historic Lewis Family Vineyard planted in 1903.
2014 m2 Wines, Soucie Vineyard Select Block Lodi Zinfandel (92) - ... perfectly integrated... silky mouth feel, pure fruit... dark red cherry, pomegranate and plum aromas with scents of loam.
2013 McCay Cellars, TruLux Lodi Zinfandel (90) - ... 100% Zinfandel offering of black berries and boysenberries with a hint of pepper and dried tobacco... suave palate... earthy character exemplary of Lodi's west side.
2015 McCay Cellars, Bonotto Vineyard Lodi Zinfandel (91) - ... (first) planted in the early 1940s... richness and complexity... inky, balsamic, forest floor nose... meaty, soft, cola, forest floor with hints of eucalyptus.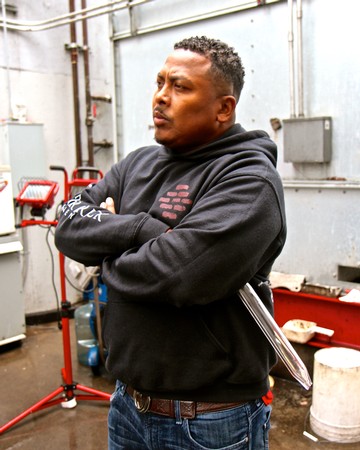 2013 McCay Cellars, Faith Lot 13 Lodi Zinfandel (93) - ... cherry and blackberry with spicy hints of cinnamon... gentle tannins and long finish.
2014 Michael David, Lodi 7 Deadly Zins (89) - ... wonderful introducton to Lodi Zinfandel at highly affordable price ($16)... lovely dark cherry and raspberry aromas... soft, round... excellent balance, good acidity and overall freshness.
2014 Michael David, Earthquake Lodi Zinfandel (90) - ... ripe, flavorful dark berry... good intensity... rather lush tasting and velvety smooth... perfectly balanced (at) 15.5% alcohol.
2013 Michael David, Lust Lodi Zinfandel (90+) - ... rich ripe dark red and black fruit with hints of loam... baking spices... earthiness... firm, dry tannins on the finish.
2015 St. Amant, Mohr-Fry Ranch Lodi Zinfandel (91) - ... lovely fresh black raspberry... medium weight... touch of green herbs in the finish.
2015 St. Amant, Marian's Vineyard Lodi Zinfandel (93) - ... aromas of fresh red berry... silky attack... hint of herbs... aged in French oak and nicely structured.
2015 Turley, Kirschenmann Vineyard Lodi Zinfandel (94) - ... fruit forward and lush... dark plum aromas... mouth filling... pure and a little light on the mid-palate... red berry jam and black raspberry flavors (in) soft finish.
2005 Turley, Dogtown Vineyard Lodi Zinfandel (93) - ... big and lush with ripe black raspberry... baking spices... complex... beautifully textured.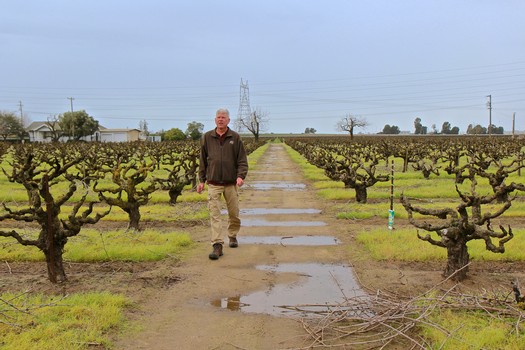 Comments