Letters from Lodi
An insightful and objective look at viticulture and winemaking from the Lodi
Appellation and the growers and vintners behind these crafts. Told from the
perspective of multi-award winning wine journalist, Randy Caparoso.

November 21, 2017 | Randy Caparoso
Five things to be thankful about Lodi in 2017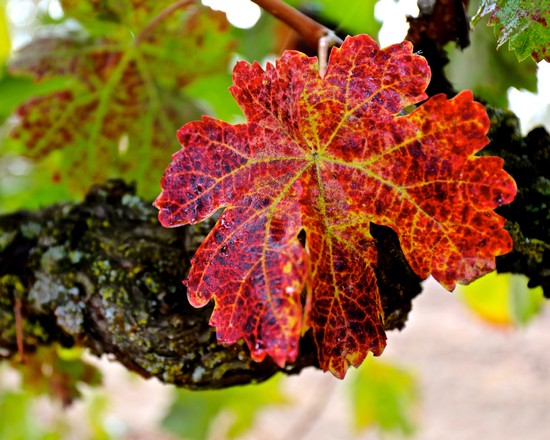 Lodi contributes to the joy of wine lovers in nearly every corner of the world, and in many ways that are not always readily apparent, or appreciated.
Maybe it's time for us to recount a few of the things about the Lodi wine region that are often overlooked; for which we should all be thankful:
Thank you, Lodi #1: For delicious wines priced for everyday consumption
50 years ago, when Robert Mondavi was first predicting that California would soon be producing the best tasting "everyday" wines in the world, regions like Napa Valley and Sonoma County were supplying much of the grapes going into wines priced $10 and under. But once rising costs and grape prices made that impossible (starting in the 1980s), producers of value priced wines turned to another long established wine region with a strikingly comparable, ocean influenced Mediterranean climate highly amenable to classic grapes like Cabernet Sauvignon, Chardonnay, Merlot, Pinot Noir, Sauvignon Blanc, Zinfandel, etc.: Lodi!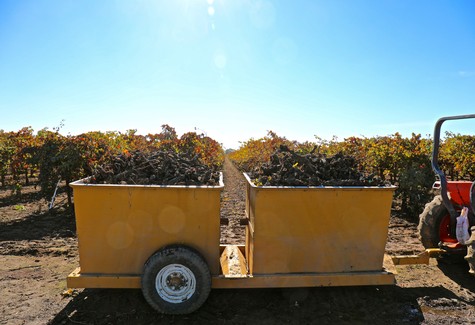 Consequently, the Lodi AVA's wine grape acreage has grown from about 50,000 in 1991 to over 110,000 today; easily the most in the U.S. To put this in perspective: more than Napa Valley (about 45,000 acres) and Sonoma County (60,000 acres) combined; or, more than all of Washington (48,000 acres) and Oregon (just over 27,000 acres) plus another 32%.
Today, Lodi supplies 20% of all the wine crushed in California. While wine consumption in the U.S. has continued to grow at averages of 2.5% to 3.5% each year, guess what most Americans are still drinking, after over 50 years? Not $100 Napa Valley Cabernet Sauvignon or $50 Sonoma County Pinot Noir. Most consumers still choose wines priced at either $7 and under (53% of all wine sales), or $7 to $10 (26% of the market). (For more related statistical data, see our our post on the 2017 Economic Symposium in Lodi),
Where would the American wine industry be without a region like Lodi, growing the grapes making perfectly delicious American wines accessible to the vast majority of wine consumers in the U.S., plus for everyday people elsewhere around the world?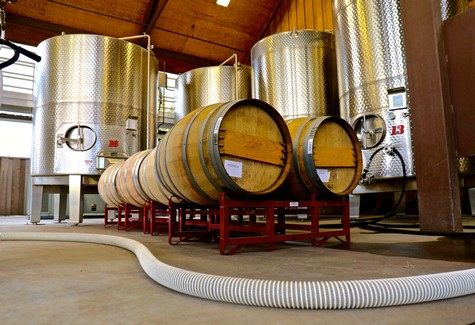 Thank you, Lodi #2: For the growth of small, artisanal Lodi based producers
Small, specialty wine production in Lodi is a relatively new phenomenon. Just 20 years ago, you could count the number of small, independent wineries in Lodi on one hand (Borra Vineyards, The Lucas Winery, Michael David Winery, St. Amant Winery, and not much more after that). Most of Lodi's grapes went to "giant" producers, who probably had single tanks holding more wine than that of all of Lodi's small wineries combined.
Flash forth to 2017, the Lodi wine scene has totally transformed itself. Old-timers are reminded of Napa Valley and Sonoma County in the 1950s and '60s, or Santa Barbara and Paso Robles in the '80s, when these regions were suddenly populated by more new, energetic, quality (not so much quantity) focused producers, each bent on carving their own special niche. The big plus for Lodi and Lodi wine lovers: the emergence of wines with regional or vineyard-related sensory distinctions once entirely lost in those gigantic tanks.
We now know, for instance, what "real Lodi Zinfandel" tastes like: they are gentle, fragrant with red fruit and flowery perfumes, sometimes a little earthy, but full of finesse and character. The same for varietals like Carignan (equally fragrant and feminine), Grenache (the spiciest and roundest in the state), Cabernet Sauvignon (softer in tannin than those of Napa Valley, but no less fleshy and scrumptious), and even Pinotage (lusher than anything from South Africa), Chardonnay (pure, fresh, light) and Sauvignon Blanc (as crisp as any in the U.S.).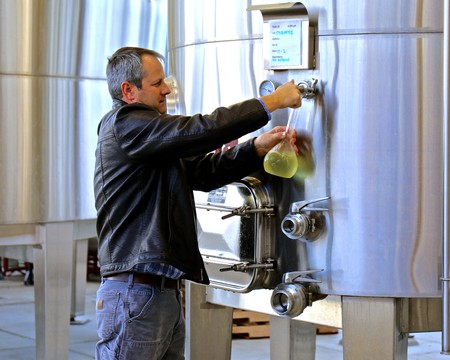 It is also thanks to a few visionary (some, perhaps, even certifiable) growers and producers that Lodi has recently come to be just as well known for more unusual white wines; made from grapes like Albariño, Vermentino, Verdelho, Piquepoul, Grenache Blanc, and even rarities like Kerner and Bacchus – making themselves right at home in Lodi's mild Mediterranean climate. In fact, there are now over 125 varieties of premium wine grapes grown in the region, supplying both big and tiny producers.
But thank goodness for Lodi's growing number of new, artful, small producers who are working hardest to bring the region's intrinsic versatility to light; while continuing to refine, and define, what Lodi wine is all about!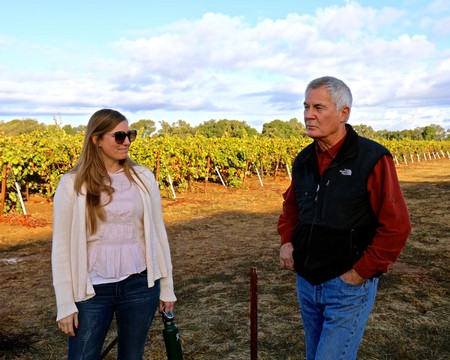 Thank you, Lodi #3: For your multi-generational families
Much of the direction of the Lodi winegrowing industry has come directly from growers and winery owners who trace their heritage in the region as far back as the 1860s. Vineyard management companies and wineries run by third, fourth, fifth and now sixth generation Lodi families are almost a rule rather than exception in this region.
The impact of this unusual – for the American wine industry (think about how few Napa or Sonoma wineries make it into even a second generation) – set of circumstances cannot be overemphasized. It is because most of Lodi's vineyard lands are held by multi-generation families that the region's grapes can be grown more cost-effectively than in other regions. For example, it costs nearly four times more (about $40,000) to purchase 1 acre of land to plant a vineyard in a place like Napa Valley than it does in Lodi. It is also because of Lodi's multi-generational families that there is such a thing as LODI RULES for Sustainable Winegrowing – speaking of which...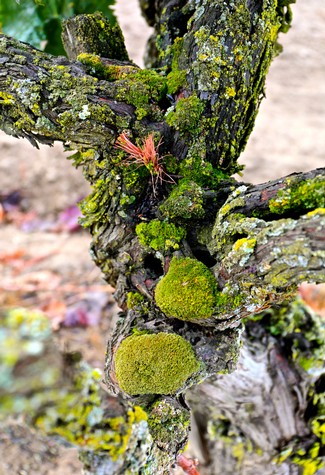 Thank you, Lodi #4: For your industry leading sustainable standards
It started in the mid-1990s when Lodi's multi-generational growers, buoyed by the formation of Lodi Winegrape Commission (in 1991), came together to discuss practical ways to implement pest and disease control, while at the same time sustain their agricultural heritage and improve vineyard practices to achieve higher standards of wine grape quality.
What they came up with went well beyond conventional organic thinking because Lodi growers were more concerned about the impact on the environment, quality of life, employee health, and their businesses' economic stability over the long term, for the benefit of future generations, rather than about immediate goals having only to do with vineyard inputs.
The result was California's first ever (launched in 2005), science based, third party inspected and certified system of sustainable viticulture, called LODI RULES for Sustainable Winegrowing. Numerous other sustainable systems have since emerged in California and in other states, but LODI RULES remains the nation's industry standard; and in fact, most of the 46,000 acres of LODI RULES certified vineyards in California are located in wine regions outside of Lodi.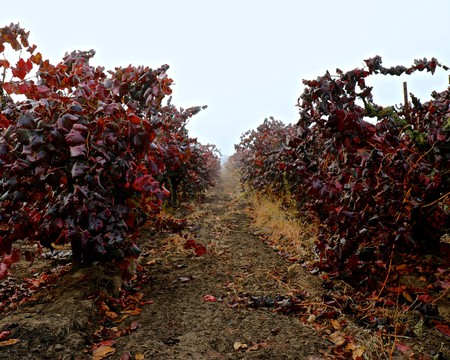 Think about the significance of that – for the entire American winegrowing industry, and for consumers enjoying the benefit of higher quality, responsibly grown, stronger value wines. It all started in Lodi!
Thank you, Lodi #5: For your old vine treasures
One can always debate, when it comes to the sheer quality of "old vine" bottlings, how much of that quality is attributable to vine age – which in Lodi can mean plantings anywhere from 50 to over 100 years old – and how much is attributable to the intrinsic quality of sites, or terroir (there is a reason, after all, why old vines are lovingly cultivated for so long – reasons directly tied to ideal circumstances of soil, climate, topography, etc.).
Lodi, of course, is rich in sites highly conducive to premium winegrowing; and if anything, its plethora (thousands of acres) of old to ancient vines has only enhanced those advantages.
Most of Lodi's 50-plus-year-old plantings have, in fact, been cultivated in such a healthy environment, the vast majority of them still thrive ungrafted – that is, growing on their own rootstocks – because of the deep, sandy, largely phylloxera-free (Tokay series) sandy loam soils defining the more historic areas surrounding the City of Lodi (now defined as the Mokelumne River Viticultural Area, although there are also deep, sandy sites alongside the Mokelumne River where it runs through Lodi's Clements Hills AVA).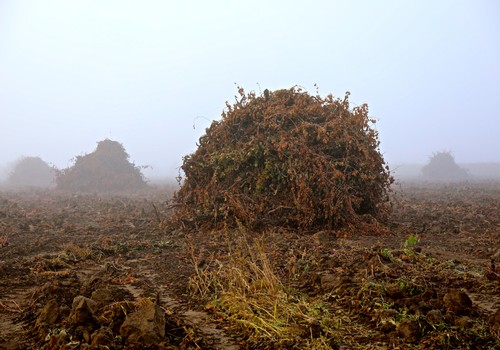 Over the past year, however, the economic pressures resulting from plunging sales of both White Zinfandel and red Zinfandel priced under $10 have been forcing many of Lodi's growers to reconsider their long standing devotion to their old vines. As we speak, significant amounts of Lodi's old vine acreage are being pulled out (please see our September 2017 post, Last rites for Lodi's old vines). Why? Because old vine plantings of Zinfandel and Carignan, which require an inordinate amount of hand-labor (since they are planted as head trained "bushes" unsuited to machine pruning or harvesting), has become far less profitable than trellised plantings of grapes that happen to be far higher current demand (such as Cabernet Sauvignon, Petite Sirah or Sauvignon Blanc).
And so the old quality-related question of site vs. vine age may soon become moot. Unless we all come together as growers, producers, trade, media and consumers, here in the season of giving thanks in 2017, and resolve to reverse this frightful trend. Each of us doing our part to show these old vines a little extra love – and thanks!
What is Lodi, after all, without its "old vine" identity? Or will this crisis end up like Joni Mitchell's old song... that you don't know what you've got 'til it's gone?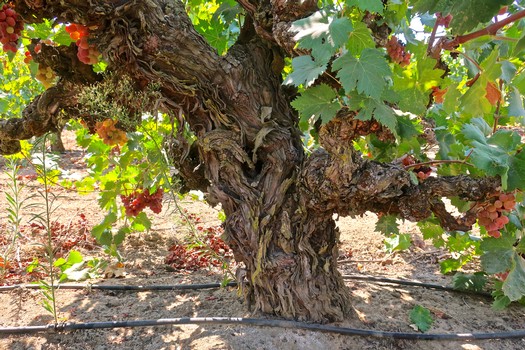 Comments