Letters from Lodi
An insightful and objective look at viticulture and winemaking from the Lodi
Appellation and the growers and vintners behind these crafts. Told from the
perspective of multi-award winning wine journalist, Randy Caparoso.

April 11, 2016 | Randy Caparoso
Fields Family's wines epitomize the best of boutique handcrafting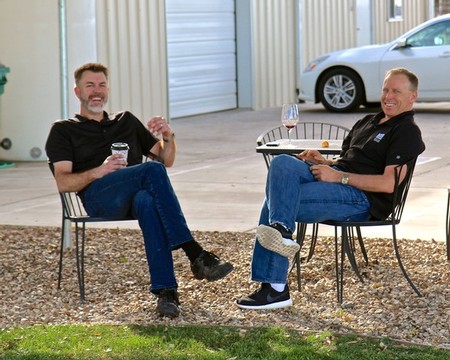 The entire concept of "boutique winery" is that when winemaking is done on such a small scale – as little as a few hundred cases a year – attention to detail is a given. It becomes more possible to produce wines of exquisite quality – "handcrafted" in the best sense of the word.
On the other hand, how often have you come across wines from tiny wineries that taste coarse, tired, dirty, oxidized or even "spoiled" by something or another (smells resembling fingernail polish, rotten eggs, barnyard piles, or worse)? It happens – wines that give "boutique" a bad name. More like "amateur hour."
Fact is, you find the good, bad or ugly in every wine region of the world – Napa Valley, Santa Barbara, Washington, Texas, Georgia, France, Spain, Italy, Mexico, all over Australia and South America, everywhere small-scale winemaking is done. Winemaking, after all, is a human endeavor; and humans are, well, human.
A great wine region or vineyard might give a winemaker a leg up, but somehow sloppy winemakers find ways to mess up. Conversely, talented winemakers have been known to turn the most Ugly Duckling grapes from the humblest vineyards or regions into something special (and of course, grapes from fantastic vineyards into something even more amazing). That's the beauty of wine, and why we love it!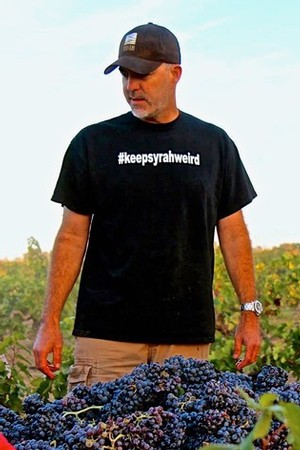 When Lodi's Russ Fields and Ryan Sherman first got together to start making wine back in 2005, you could well describe the endeavor as your classic two-guys-with-day-jobs-and-extra-time-and-a-tub-of-grapes-on-their-hand situation. Mr. Sherman looks back on their first three vintages as "mad scientist" days; telling us: "We had no formal background, training, experience or reference points other than our own. So we did dozens of trails... just being curious, trying to learn, figure shit out for ourselves without anyone else's protocol or dogma."
It could have been a disaster. As it were, the happy result of those early, heady days was that they realized they had a knack! Both, after all, were also wine connoisseurs; which meant that from the beginning they could measure their own wines up against some of the finest in their wine collections, and draw a reasonable conclusion.
And so instead, Mr. Fields and Mr. Sherman went from "couldas" to contenders, flashing serious winemaking chops; and Fields Family Wines was officially launched with the 2008 vintage – if, says Sherman, "you can call 250 cases serious." Today, Fields Family Wines has grown to about 1,200 yearly cases – enough to be dangerous, but still a negligible drop compared to, say, Lodi's Michael David Winery (over 700,000 cases) or Woodbridge by Robert Mondavi (over 10 million).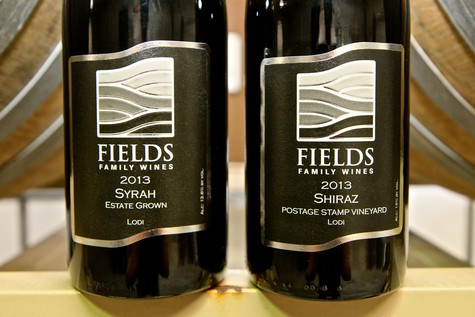 Which is why neither Fields nor Sherman are not making plans to quit their day jobs – Sherman as a Lodi realtor and Fields as a Sacramento based personal injury attorney (the two originally met when Sherman helped Fields find the Woodbridge Rd. home and vineyard property where those mad-scientist activities have continued).
In a recent conversation we asked Mr. Sherman how Fields Family Wines has grown over the years, and he told us: "The big thing is we've gotten more comfortable with the vineyards, now going on 8 vintages for some places. I think it takes a good 6-8 years to figure a place out, get comfortable, make your mistakes, learn and just gain confidence. Part of it is tasting more wines, talking to more people, trusting more in the vineyards and your own intuitions.
"I'm fond of saying, always be curious – try new things, make mistakes, take advice. Sometimes you hit your target, sometimes you miss all together. I think each year we've gotten closer and closer to the bullseye. We are also bottling earlier, for sure, trying to capture more vibrancy and freshness."
One of Fields Family's latest wines is also emblematic of that unrelenting curiosity: the 2015 Fields Family Delu Vineyard Lodi Vermentino ($19) – an emphatically bone dry white, pungent not so much with a sense of fruitiness as nostril tingling sensations of lavender, elderflower, smidgens of lemon verbena and a clean minerality, all manifested in a lean (in a positive sense of not being "fat"), mouthwateringly tart, edgy, medium body taste in the mouth.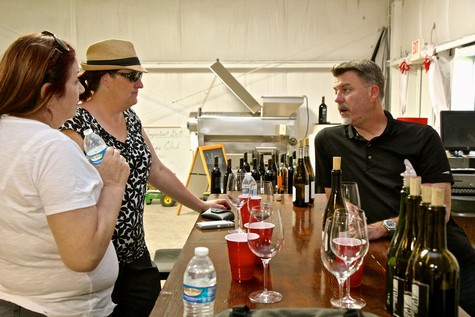 Mr. Sherman adds, "The Vermentino grape makes an underrated wine... its Italian coastal iterations deliver a ton of complexity and deliciousness – just makes you want to grab someone, hang out along the coast and just feel sexy." Or, we guess, as the lady at the table next to Meg Ryan and Billy Crystal in that crowded deli – after Meg Ryan simulates the act in "When Harry Met Sally" – says, "I'm having what she's having."
With the 2015 Fields Family Clay Station Vineyard Lodi Grenache Blanc ($24), the Fields Family team ventures into territory that has been successfully explored by other Lodi focused producers, such as Bokisch, Acquiesce and Onesta. Like the aforementioned, the Fields Family Grenache Blanc is silky yet razor-sharp, spare, lanky, emphatically bone dry, upbeat – very much appealing to contemporary tastes – while, notably, a little more intense in pungent, flowery, high toned, tropical perfumes, underscored by a crisp core of pear-like freshness, at least compared to that of other Lodi grown Grenache Blancs.
Sherman's thoughts are very much an articulation of precociously evolved, "geeked out" winemaking: "Our focus was on producing a more serious Grenache Blanc –meaning, something you can age, more complex or contemplative, if that makes any sense. We looked at similar approaches to the grape being done in Sonoma and the Sierra Foothills, practiced by people with similar winemaking to ours – native yeast fermentation, use of little or no oak, minimal handling, picking early to attain minerality. We were aggressive at the press to get more solids; allowing some exposure to oxygen prior to barrel fermentation, followed by extended time on lees during élevage, all in neutral oak."
From their earliest vintages, the wine that Fields Family Wines has probably most consistently hung its hat on has been Syrah, however unfashionable as this varietal category has been. But Syrah was the grape that came with the property that Mr. Fields purchased in 2005 (since then, a small portion of the vineyard has been grafted to other grapes), and Syrah is what they have excelled in, whether it is because of the talent of the winemakers or the phenomenal quality of the grapes (our opinion: it is probably a little of both).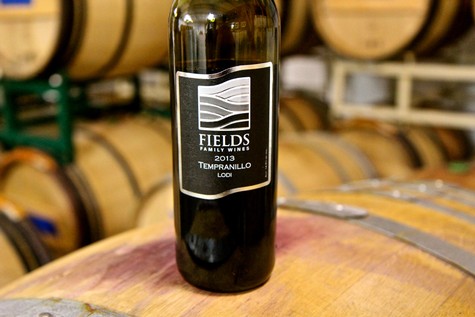 The 2013 Fields Family Estate Lodi Syrah ($24), in fact, might be their best ever, which makes it as good or better than most any Syrah grown on the West Coast: beautifully fragrant and floral – in a penetrating violet and rose petal nuanced sense – and filled to the brim with rich, meaty, full sensations, ringing with vibrant natural acidity. Its price, incidentally, makes this wine all the more amazing.
Perhaps more of a surprise is the 2013 Fields Family Postage Stamp Vineyard Lodi Shiraz ($42); crafted by an Australian clonal selection of Syrah planted on Alpine Rd., on Lodi's east side. In this wine, the Syrah character is snuggled into a nose that is more positively lush, ripe and meaty than floral – juicy blackberry with smidgens of earthy, sweet eucalyptus – and is seamlessly rounded, dense yet plump in the mouth-feel.
Of the Shiraz, Mr. Sherman says: "This was a wine that we left the f--- alone, letting the fruit shine, with good, natural acid... this ain't no '90s, over-blown, Aussie, hair band style of Shiraz. From what we understand, this vineyard was planted from own-rooted, clandestine cuttings taken by the Mettlers in the late '60s during a trip to the Barossa Valley. It's tiny, roughly 5 rows by 36 vines – a "postage stamp" sized planting, barely yielding 2 barrels each year. It was native yeast fermented and aged strictly in neutral oak."
Confirming our own assessment, Sherman says that their 2013 estate grown Syrah, also native yeast fermented, is "our proudest iteration since our first vineyard bottling in 2008. I like that it's bright and fresh, with a Syrah meatiness, and olive and floral notes; although I do not think anyone would identify it as 'Lodi' in a blind tasting, since this vineyard seems to give something special that I have yet to taste in any other Syrah from Lodi."
Speaking of finest iterations: the 2013 Fields Family Lodi Tempranillo ($25) also indubitably qualifies as such; culled from a 3-acre block on Schmiedt Rd., originally planted by the late Alan Kirschenmann in 1989 for Mitch Cosentino (who bottled wines called "The Temp"). This vineyard, now owned and farmed by Mike McCay (of McCay Cellars), produces a style of Tempranillo that is pungent with sweet Spanish leather laced with rose petal and earthy/meaty/herbacous notes suggestive of anise and olive oil laced tapenade, tasting of withered black fruit (plum towards blackcurrant) in svelte, dusty texturing.
Says Sherman: "When we first began bottling wine from this vineyard it made me immediately think of (the Spanish wine regions) Ribera del Duero or Rioja, to a lesser extent. It consistently has the meatiness, depth, and dusty rose petal-like qualities of those wines. This is another wine that, in a blind line-up, no way anyone nails this as Lodi Tempranillo, let alone one from California."
But please – don't take our word for it. These handcrafted wines must be tried to be believed. Those who already have would probably agree with us, that this collection of wines successfully expresses vineyards of distinct individuality, and the sensibility of winemakers who know well enough to leave high quality grapes alone.
Seasoned wine lovers may not necessarily think of Fields Family wines as typically "Lodi," or even "California." There's a lot of "all-about-me" in the Golden State, in drastic contrast to old European wine countries where it's more about the vineyard, region or "place." But the fact of the matter is, these wines come from Lodi, and are made in the best Lodi tradition of two-guys-with-day-jobs and, thank goodness, enough time on their hands to discover their inner winemaker-ness, and growing feel for vineyards.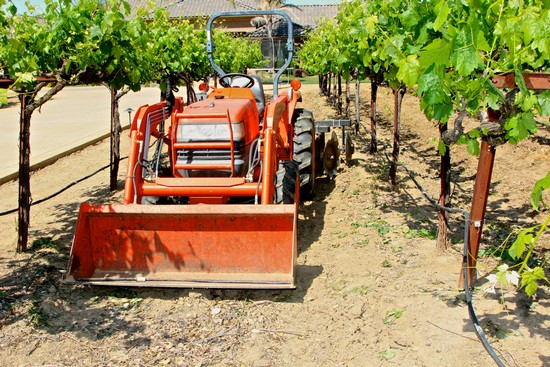 Comments
Doralee McAllen Makespina Boles
@ Apr 12, 2016 at 8:58 AM
My family have known the Fields for 3 generations and when I found out they had started making wine I was intrigued. But it wasn't until Russ dad gave me a bottle as a gift that I stepped back and said not only WOW this is wonderful wine But moreover what a great undertaking and what a fabulous memory maker becoming a vintner does for not just your family but everyone who loves your wine !!! Congratulations on a job superbly done !