Letters from Lodi
An insightful and objective look at viticulture and winemaking from the Lodi
Appellation and the growers and vintners behind these crafts. Told from the
perspective of multi-award winning wine journalist, Randy Caparoso.

June 26, 2017 | Randy Caparoso
Culinary yin and yang of Hawaiian cuisine and Lodi wines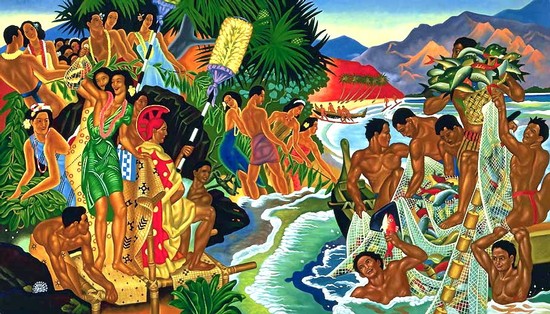 Lodi may be somewhat of an old fashioned farming community; but one thing everyone here knows: Lodi folks get out. Many of our successful farmers and vintners, in fact, are out and about every summer – exploring every nook and cranny of the world.
When in Rome, as they say, we do as Romans do – including eat, and drink, and hang around outdoor cafés from early afternoons to the wee hours of the morning.
When in Rome, especially in the summer, you enjoy light, dry white wines like Frascati. But if you happen to be in Florence – cycling up and down the green hills of Tuscany, or just getting lost in narrow, maze-like cobblestoned streets of hilltop towns – you're more likely to enjoying light yet fleshy, dry white wines like Orvieto, or the deeper, regionally grown Vernaccia, if not easier drinking styles of red Chianti.
In Pamplona, in between running with the bulls or staying up past midnight rubbing elbows with the natives in noisy bars or restaurantes, you're probably drinking either a cheap Rioja red, or one of the many rosados (dry pinks) now being made from the Tempranillo grape.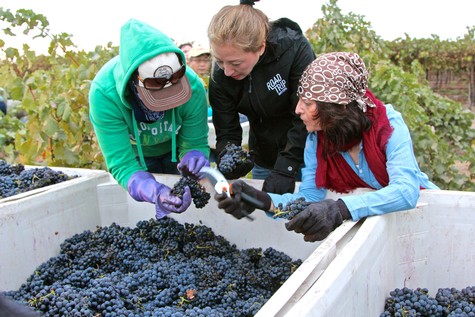 In Strasbourg, you are sipping elegantly dry Alsatian Rieslings bewildering arrays of pâtés or sausages. In Perpignan, surrounded by hundreds of oyster beds, it's all about the lemony tart Picpoul de Pinet. In Nice further down the Mediterranean coast, it's Cassis rosé or blanc; and in Paris, Chinon, Saumur-Champigny or Beaujolais, all light and perky enough to drink like water.
Why drink the local, or native, wines wherever you go? Because it's cultural, it's tried-and-true, and why blow against the wind? Man gotta eat, after all; and as Woody Allen once said (about cavemen), "frequently there must be a beverage."
Of course, during frightful Delta summers, a frequent (or at least ideal) destination for almost everyone and their uncle in Lodi is Hawaii. Besides the paradisiacal setting, the Hawaiian Islands has evolved its own cuisine; representing a global melting pot of cultures, just like its local residents, who call themselves kamaaina ("children of the land). Tomatoes grow as refreshingly sweet as tropical fruit in Hawaii; and there is abounding flaky white fish that melt in the mouth with sensations of the sea or the sizzling white foam rolling up silky smooth beaches, practically screaming for smooth, light and refined wines that tingle the nose and freshen the palate.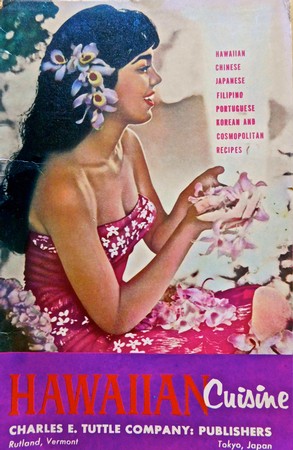 Because Hawaii is so thoroughly cosmopolitan, Island foods are effortlessly and endlessly varied. There is an everywhere-ness about the people, culture and culinary identity of the Islands, which naturally extends to the types of wines that taste best in this context: Wines made from a globally inspired diversity of grapes from around the world... just like what you find in Lodi, by dint of the region's mild, friendly Mediterranean climate!
Lodi grown wines are a natural for the variations of regional Hawaiian cuisine because of their own "everywhere-ness." There is, simply, no other wine region in the U.S. with nearly as varied a production of grapes and fine wines; mostly because most of the American wine industry is dominated, almost by economic necessity, by the need to produce wines strictly from the same few commercial grapes grown everywhere – namely, Cabernet Sauvignon, Chardonnay, Pinot Noir, Merlot, and smaller amounts of Zinfandel, Sauvignon Blanc and Pinot Grigio (a.k.a. Pinot Gris).
Instead, when visitors come to Lodi, they find wineries offering those same varietals, and so much more: Albariño and Tempranillo, Vermentino and Aglianico, Grenache reds and Grenache whites, and that's just a start. They also find varietal bottlings of Picpoul, Verdelho, Verdejo, Barbera, Petite Sirah, Pinotage, Teroldego, Dolcetto, Carignan, Kerner, Souzão, Touriga, Dornfelder, Mourvèdre, Syrah, Alicante Bouschet, Cabernet Franc, Viognier, Gewürztraminer, Graciano, Tannat, Torrontés, Vermentino, Cinsaut... and the list of goes on and on.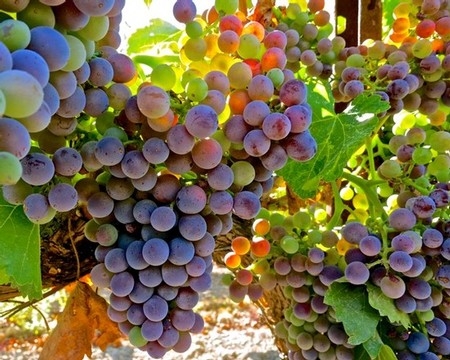 Like many wine regions, Lodi is now excelling in bone dry rosés; and here, these seriously food-friendly pink wines are made from everything from Grenache to Zinfandel, Sangiovese to Barbera, Carignan to Cinsaut, Merlot to Cabernet Sauvignon.
What this means is an entire range of wines that can handle the most diverse cuisines – like what you find in Hawaii.
Insofar as the Hawaii market for Lodi grown wines: Admittedly, as in the rest of the U.S., the market presence of Lodi wines is still predominantly in retail stores. However, in recent years this has been changing. More established Lodi wineries like Michael David and Mettler Family have been making headway in both restaurants and retail stores in Honolulu for years. More recently, smaller brands, such as Uvaggio, Bokisch Vineyards and McCay Cellars, have been finding success in the middle of the Pacific.
McCay Cellars' Mike McCay recently reported: "We're doing well in stores, but we mush be in at least two dozen restaurants in Honolulu alone – notably at the Halekulani Hotel and Michel's (two of Honolulu's most prestigious destinations) – as well as all around the rest of the Islands.
"The wines that the Hawaii sommeliers are responding to most are the lighter, leaner, more elegant varietals, which we are told go great with the Polynesian/Hawaiian/Asian/fusion style foods they are cooking. Our Grenache red and Grenache blanc has been especially successful, but they're also loving our Cinsaut, our Tempranillo, as well as our rosé and the red and white blends made from alternative grapes. It's the connection with the food that's making the difference."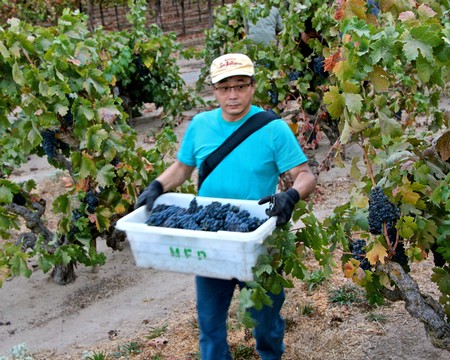 Bokisch Vineyards co-owner Liz Bokisch spells out why Lodi their wines made from Spanish grapes are so appealing to both restaurateurs and retailers in the Islands: "People easily identify with wines from smaller wineries made by real people with farming backgrounds. There is a strong movement in the Islands for locally grown produce and foods, and our Lodi wines have that similarity. We are told that buyers are inundated with wines from big producers and imports from all over the world. We do great in small markets like Tamura's Fine Wine, precisely because we are a small family run business like theirs."
Adds Bokisch, "Our Albariño as well as Garnacha Rosado does very well by the glass at Merriman's on Maui" – one of the Islands' most popular restaurants. "Albariño has a nice crisp quality, perfect for all the seafood served in Hawaii restaurants. The trendy Honolulu restaurants – like Lucky Belly, Livestock Tavern and Signature Prime Steak – serve our Tempranillo, Graciano and Garnacha. So does Oasis on the Beach on Kauai. JNJ Food & Beverage store does great with our Verdejo as well as our Tizona Zinfandel.
"In food and wine demonstrations, we've seen how our Spanish style whites pair well with seafood as well as Hawaiian fruits, like guava and lilikoi (passionfruit). Even our reds fit right in because they are very balanced, not overpowering."
So if you happen to find yourself in the Hawaiian Islands anytime soon, think about some of the following tried-and-true wine and food matches when you order up some of the local delicacies. The idea being: Unlike other American wine regions, Lodi grows a great variety of food-versatile style grape. Hence the extraordinary food versatility of Lodi wines – even with the global style, exotic foods of Hawaii!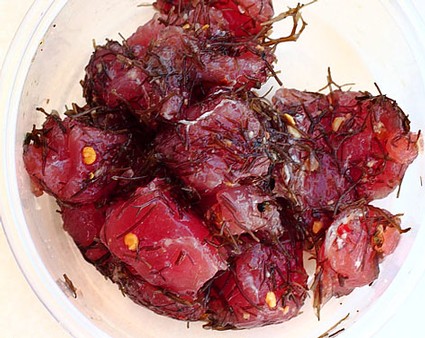 Classic 'ahi tuna poke in Honolulu's Tamashiro Market (photo by Naomi Bishom, eatyourworld.com)
Our wine suggestions for some of the more classic Hawaiian dishes:
Poke style raw tuna (with soy, sesame oil, sweet Maui onions, fresh chopped seaweed and chili pepper) – Look for either an ultra-dry, Champagne style sparkler (Lodi's LVVR Brut is a great example) that thoroughly freshens the palate with the briny taste of this red colored fish; although mineral, floral and dried kitchen herb sensations of Lodi's many dry rosés also make an ideal match.
Flash seared rare tuna in wasabi mustard sauces – This is another great match for Champagne style sparklers (like Lodi's sleek, creamy LVVR Blanc de Blancs); although lighter style peppery spiced driven reds such as Grenache, Pinot Noir, Lemberger or Zweigelt all have some degrees of the soft tannin and spice qualities to match the meatiness of the fish and peppery taste of mustard sauces, ofen in combination with blackened seasonings on the fish.
Lomi lomi salmon (chopped salted salmon with tomato, sweet onion and green onion) – This is where good, bone dry rosé works really well; although crisp, dry, yet fruit scented whites such as Grenache Blanc and Albariño also play nice with the sweet, fresh taste of Hawaii grown tomatoes and onions (the latter known as Maui onion, purported to be the sweetest in the nation).
Spam musubi & Sushi – Virtually any Provençal style dry rosé (a Lodi specialty) will do; although softer, gentle cherry/raspberry/strawberry fruit driven styles of Zinfandel as well as Carignan for which Lodi is known are also ideal with the briny tastes of sushi, as well as the salted pork taste of musubi (a thin slice of Spam and rice soaked in a sweet/salty sauce made from soy sauce, Mirin and sugar, tied together with a strip of nori, or dried seaweed).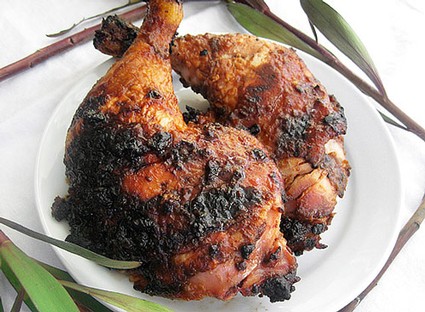 Hawaiian style huli-huli chicken (photo by Revecca Crump, ezrapoundcake.com)
Huli-huli chicken (half-a-bird - marinated, rock salted and charcoal grilled) – Here, mildly toasty/smoky qualities of barrel fermented whites – such as Chardonnay and some Sauvignon Blancs – are actually ideal; although, for different reasons, the lemon/lime, silky taste of Verdelho, the citrusy/mineral taste of Albariño, as well as the herby/tart taste of Sauvignon Blanc or pure lemon zestiness of Picpoul all make ideal matches with this style of chicken, with its natural juices sealed in by the brined skins when coming into contact with the high heat of charcoal grills.
Kalua pig (roasted, smoke flavored, rock salted pork) – Dry or off-dry varietals of German and/or Austrian lineage (such as the combinations of Kerner, Bacchus and Gewürztraminer produced by Lodi's Markus Wine Co.) take to fork-tender kalua pork like fish to water. But since kalua is also essentially a smokier, saltier, even more mouth-melting version of pulled pork, lighter, soft tannin reds that see a little bit of smoky oak – such as Tempranillo, Cabernet Franc, Grenache, and rounder, medium bodied styles of Zinfandel – are also perfectly delicious with this Hawaiian delicacy.
Hawaiian beef stew (a.k.a. pipi stew – slow cooked stew meet in a winey broth of tomatoes, potatoes, carrots, celery and onions) – Soft, velvety Merlots, Cabernet Francs or Cabernet Sauvignons (Lodi grown red Bordeaux varietals tend to be so round in tannin, they are often blended with Petite Sirah to get "beefed up") are naturals with this Island style dish; although we would also recommended red Italian varietals (particularly Dolcetto, Sangiovese, Barbera, or Primitivo) have even more of a natural grape acidity to balance the taste of tomatoes in Hawaiian style beef stew.
Mahi-mahi (dolphinfish), often served in French style lemon butter sauces – Hard to go wrong with virtually any type of crisp, medium bodied whites – Sauvignon Blanc or Pinot Grigio being the predictable choices, but the mandarin orange crispness of Verdejo, the zingy mineral notes of Albariño, the flinty/floral taste of Kerner, or the pert, pear and melon crispness of Grenache Blanc may take you to culinary realms you have never been before with this all-time classic Hawaiian fish.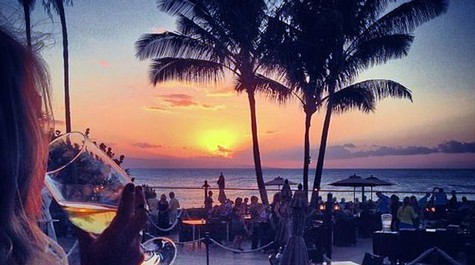 Sunset at Merriman's Kapalua, where Lodi wines are served by the glass (photo courtesy of merrimanshawaii.com)
Misoyaki butterfish (marinated black cod) – A more challenging seafood dish due to the natural oiliness of this fish, soaked in a slightly sweet, earthy marinade made from miso, sugar, sake and Mirin. But if you can get the wine right, oh boy! Off-dry Torronté or yeasty, méthode Champenoise sparklers (like many of the rosés and blanc de blancs styles), will usually do the trick; although dryer white wines with minerally or flinty, lemon-drop edges – such as Albariño, Kerner, Verdelho or Verdejo – work to freshen the palate, and lighten the aggressive sweet/earthy sensations of the marinated fish.
Grilled or broiled salmon with ponzu sauces – To balance the sweet/tart/salty taste of ponzu, you really need the highest acid white wines such as Sauvignon Blanc, dry style Chenin Blanc, dry Rieslings, or Picpoul; although red wine lovers would just as soon enjoy softer, fruitier styles of Zinfandel or Grenache with this countrified Japanese style dish.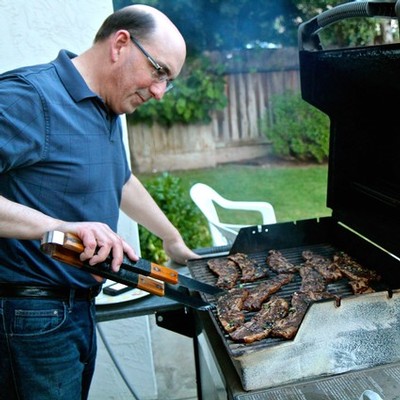 Korean style short ribs of beef (a.k.a. kalbi - soy/garlic/ sugar/sesame seed marinades) – Sweetly spiced and perfumed, beefy varietal reds such as Syrah, Petite Sirah, and fuller bodied Zinfandels all do the trick with Korean ribs, which are usually hot iron or charcoal grilled to take on additional notes of char – all the better with red wines aged in toasty/smoky oak.
Teriyaki beef or pork (sweet soy sauce/ginger marinades) – The more exotic taste of ginger (as opposed to the garlic flavored taste of Korean marinades) in Hawaiian style teriyaki meats love the jammy berry taste of rich Zinfandels, more intense Syrahs, and Petite Sirahs laden with peppercorn and blueberry sensations. This, in fact, is a case where dry-ish Bordeaux style varietals (Cabernet Sauvignon, Merlot or Malbec) generally do not gel quite as well when beef is inundated with sweet soy marinades; although a smooth, oak aged, raspberry liqueur-like Cabernet Franc – particularly the fruit driven (as opposed to green/herbaceous) styles typical of Lodi – also likes a good teriyaki.
Surf's up!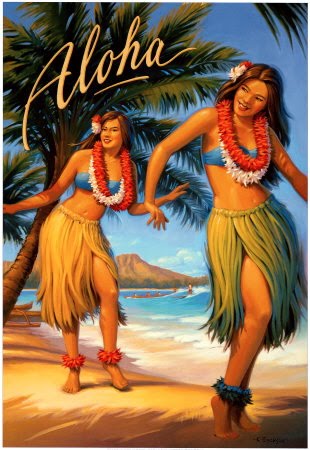 Comments