Letters from Lodi
An insightful and objective look at viticulture and winemaking from the Lodi
Appellation and the growers and vintners behind these crafts. Told from the
perspective of multi-award winning wine journalist, Randy Caparoso.

December 18, 2017 | Randy Caparoso
A round-up of top Lodi Cabernet Sauvignons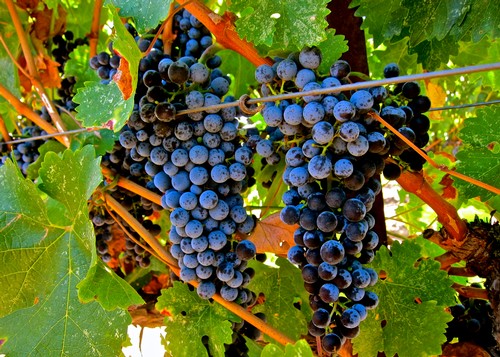 Lodi grown Cabernet Sauvignon is hugely important to the California wine industry. How huge?
According to the 2016 USDA California Grape Acreage Report, these are the California Grape Crush Districts with currently the largest number of Cabernet Sauvignon acres planted:
District 4 (Napa County) – 20,759 acres
District 8 (San Luis Obispo County/Paso Robles) – 14,520 acres
District 11 (San Joaquin County/Lodi) – 13,532 acres
District 3 (Sonoma/Marin Counties) – 12,305 acres
Total California Cabernet Sauvignon acreage (2016) – 90,782 acres
Going by these figures, Lodi grows 14.9% of California's total acres of Cabernet Sauvignon. However, because Lodi is also where most of the state's value priced Cabernet Sauvignons are grown, the total tons reported in the latest USDA California Grape Crush Report tells a slightly different story.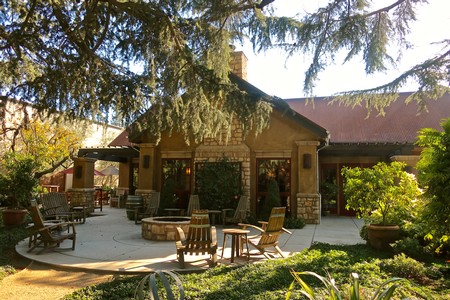 The numbers for California's Cabernet Sauvignon crush reported for the 2016 vintage:
District 11 (San Joaquin County/Lodi) – 165,635 tons
District 8 (San Luis Obispo County/Paso Robles) – 68,975 tons
District 4 (Napa County) – 66,893 tons
District 3 (Sonoma/Marin Counties) – 41,576 tons
Total California Cabernet Sauvignon crush (2016) – 566,573 tons
In terms of pure volume of Cabernet Sauvignon fruit, Lodi crushed 29.2% of the state's total in 2016 – almost as much as Napa Valley, Sonoma County and Paso Robles combined.
In other words, Lodi is pretty darned important when it comes to California Cabernet Sauvignon – particularly in terms of supplying the market at $5 to $35 retail price points. As great as, say, Napa Valley Cabernet Sauvignon may be, for most consumers it is not possible to enjoy a $50 to $200 bottle every night. That is where a wine region like Lodi – which enjoys a strikingly similar Mediterranean climate found in places like Napa Valley, Sonoma County and Paso Robles – plays such a crucial role for wine producers, and the average consumers.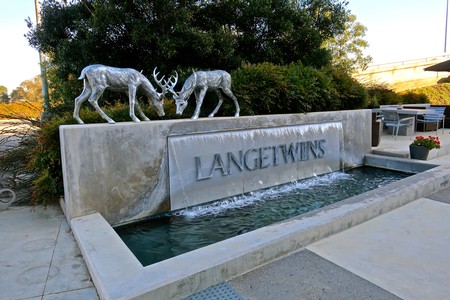 The other side of this story concerns quality, not so much quantity: While Lodi does most of the heavy lifting supplying the American value market, the small number of ultra-premium style Cabernet Sauvignons crafted by the region's best small, artisanal producers do, indeed, compare favorably with the best of California's other major Cabernet Sauvignon regions.
Earlier this year, for instance, we reported on how Michael David's 2013 Rapture Cabernet Sauvignon, selling for $59, earned a Double Gold medal (i.e. chosen by unanimous vote by judges) at the 2017 American Fine Wine Competition, which takes place each January in Florida, by invitation only (i.e. only the country's best wines are invited to be entered). At the same competition, Michael David's 2014 Earthquake Cabernet Sauvignon ($26) grabbed a Gold medal of its own.
But to truly gauge how the Michael David Winery Cabernet Sauvignons compare in these highly competitive blind judgings, consider some of the other 2017 American Fine Wine Competition Gold medal winners, mostly from Napa Valley: Yao Family ($225), Frank Family Patriarch ($225), Raymond Generations ($150), Stag's Leap Wine Cellars SLV ($135), Pride Mountain ($140), Ledson ($110), and Keenan ($105). That's pretty good, and expensive, company.
Was this a fluke? Hardly. On the opposite side of the country this past January, the 2013 Rapture Cabernet Sauvignon also earned a Gold at the even more competitive (in terms of number of wines entered) 2017 San Francisco Chronicle Wine Competition. There are even more Cabernet Sauvignons entered at each year's California State Fair Commercial Wine Competition, where previous vintages of Michael David's Rapture have regularly reaped Golds. Death, taxes, and Gold medals for Michael David Cabernet Sauvignons – it just is.
In short, when Lodi's top producers put their mind – or grapes and winemaking chops – into it, they can produce Cabernet Sauvignons that compare quite well, thank you, with the finest from anywhere in California, or elsewhere in the U.S. You may not have the exact same taste as the teams of professional wine judges who man these competitions – nor even the taste of reviewers in Robert Parker's Wine Advocate (which, incidentally, rated the 2013 Rapture a 92+) – but the overriding implication is undeniable: Lodi produces first class Cabernet Sauvignon.
Even better news? Michael David Winery is by no means the only Lodi based winery excelling in Cabernet Sauvignon. There are now a good number of them, including these current favorites, listed in alphabetical order: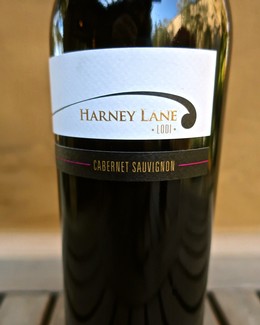 2014 Harney Lane, Lodi Cabernet Sauvignon ($35) – This is one of several Lodi producers far better known for its Zinfandel, but now showing a deft touch with this classic Bordeaux varietal. Its aromatic concentration of the blackcurrant/cassis-like (i.e. like blackcurrant liqueur) varietal fruit is right on the money; and while sweet French oak remains tastefully in the backdrop in the nose, on the palate there is just enough of it to bolster a medium body/tannin structure, giving a little bit of weight and a little bit of muscle to an otherwise restrained, finesseful feel.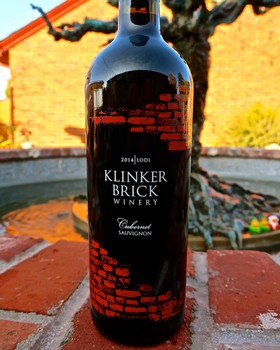 2014 Klinker Brick, Lodi Cabernet Sauvignon ($19) – This local heavy-hitter (now approaching 100,000 cases in yearly production), better known for its quintessential style of Lodi Zinfandel, was bound to get into the Cabernet Sauvignon sweeps; and their first-ever vintage is a doozy: rich, compelling nose of black toned fruit (blackberry/cassis) with gunflint/black tea-like nuances, followed up by densely layered sensations of dark fruit with a velvet feel despite chunky, round tannins. Lots and lots of bang for the buck.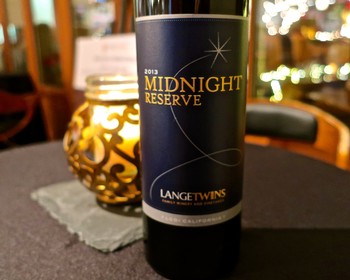 2013 LangeTwins Family, Lodi Midnight Reserve ($30) – While not technically a varietal bottling of Cabernet Sauvignon (in this blend, just 72%; along with 18% Malbec, 7% Merlot, 2% Cabernet Franc and 1% Petit Verdot), this 100% LODI RULES sustainably grown estate bottling shows off all the highlights starting to be associated with Lodi grown Cabernet Sauvignon: a laudably restrained, balanced, long and elegant feel, plus aromas mixing black fruit (blackberry/blackcurrant) with black cherry and luxury black chocolate. In other words, elegance and complexity – two words often heard in the context of world class, or internationally respected, Cabernet Sauvignon.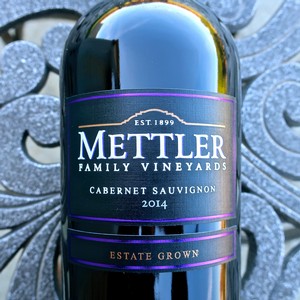 2014 Mettler Family, Lodi Cabernet Sauvignon ($25) – One of Lodi's perennial Cabernet Sauvignon specialists, this east-side Lodi family farms a significant amount of LODI RULES sustainable as well as CCOF certified organic fruit for numerous wineries, big and small; culling the best selections for their own label. Hence, their 2014's gloriously rich and generous nose suggesting chocolate-covered blackcurrant/blackberry, with liqueur-like concentration and smoky oak nuances; a fleshy, velvety medium-full body filled out by the tannin and spice of a judicious dose of Petite Sirah (12%). Value-plus.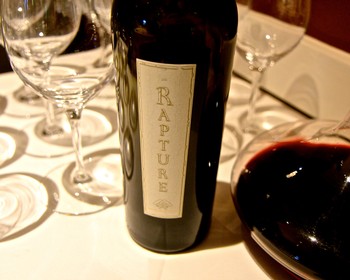 2014 Michael David Winery Rapture, Lodi Cabernet Sauvignon ($59) – The 2014 Rapture is suitably rich, smoky, positively juicy in its black fruit/Bing cherry concentration, harmoniously woven into a sweet backdrop of French oak; intense, layered, generous and full bodied on the palate with nary a rough edge, punctuated by some flesh, muscle and spice of Lodi grown Petite Sirah.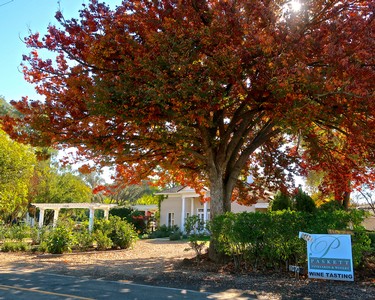 2013 Paskett, Paskett Vineyard Lodi Cabernet Sauvignon ($27) – Here the varietal herbiness suggests minty black cherry and whiffs of loamy earthiness and smoky oak; medium in weight – in pretty much a "classic" Lodi style, not heavy in alcohol or bruising tannin – and bright, buoyant and velvety in feel despite its meaty texturing.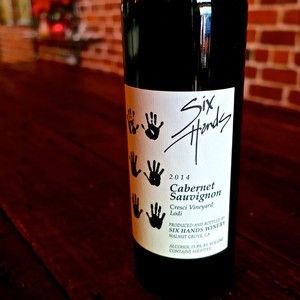 2015 Six Hands, Cresci Vineyard Lodi Cabernet Sauvignon ($18) – 100% Cabernet Sauvignon showing off the handsome, aromatic varietal profile's blackcurrant fruit with herbaceous (hinting at eucalyptus) tones and restrained, toasted oak; medium body filled with rounded tannin, with velvet texturing lending a rich yet balanced feel. Super buy.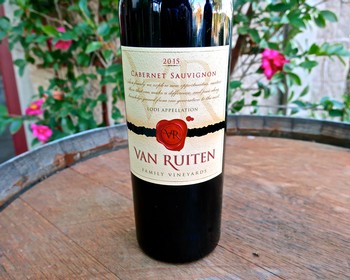 2015 Van Ruiten Family, Lodi Cabernet Sauvignon ($20) – A pure (i.e. unblended) varietal rendering of moderate intensity, yet exceptional for the price; especially in terms of its balanced, silky, medium weight and tannin – the opposite of a style of Cabernet Sauvignon that wants to wack you upside the head – and a well defined nose of herby/cherry fruit, with sprigs of mint, vanilla and tobacco.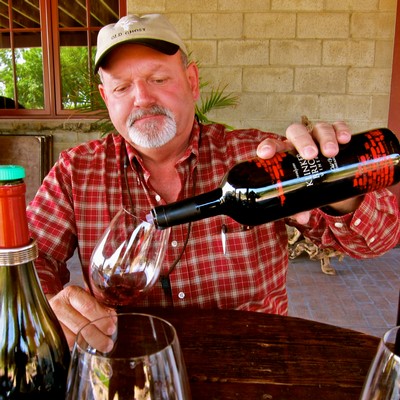 Comments