Letters from Lodi
An insightful and objective look at viticulture and winemaking from the Lodi
Appellation and the growers and vintners behind these crafts. Told from the
perspective of multi-award winning wine journalist, Randy Caparoso.

August 24, 2021 | Randy Caparoso
A former New York sommelier realizes his Italian dreams... in Lodi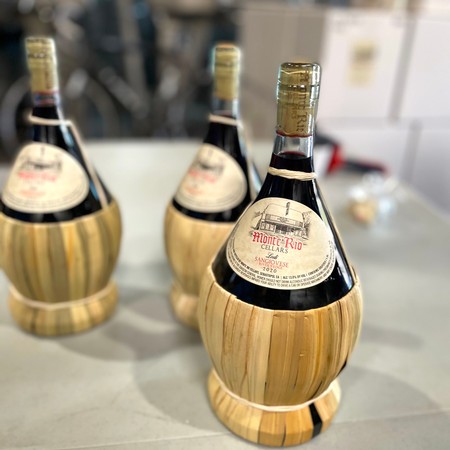 The latest two red wine releases by former Manhattan sommelier, Patrick Cappiello, are both fulfillment of one of his dreams: to produce a style of red wine Italians (and Italian-Americans) drank in copious amounts, which is out of traditional fiascos —the big, fat, straw-covered bottles long associated with wines from Tuscany's Chianti region.
It's not so much the age-old packaging Cappiello is looking for, but a style of red wine: bone dry, sturdy, yet zesty and light, with a little bit of a silky feel that makes the wine go down with an ultra-smoothness. The ultimate "food wines."
Almost anyone, in fact, who has been to Tuscany itself might harbor dreams like Cappiello's. I remember my own first visit to Italy, 32 years ago, when I was hosted by a family who lived in Florence. One day, they drove me out of that big, bustling, historical city and into a neighborhood nestled in the hills. There were about 10 of us, and they ordered the courses without looking at a menu, talking with their hands as much as through conversation.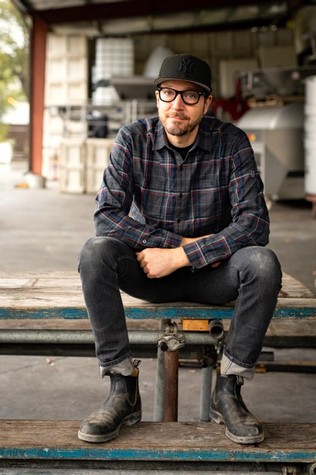 We dined on, if I recall, a classic litany of Tuscan dishes — crostini with liver paté, white beans in olive oil, tortellini in broth, béchamel laden lasagne, braised chard, rosemary roasted boar, tripe with tomato, and at least a half-dozen more dishes (just to "taste," my hosts insisted) — and we drank bottle after bottle of a deliciously light, edgy Chianti, served in 1.5-liter sizes fiascos, with every course. They (or we) drank the red wine like water, which seemed to effortlessly match each and every course, no matter what it was.
Needing a breather, I walked out onto the restaurant veranda and turning my eyes away for a second from the spectacular view of rolling hills, I saw hundreds of empty bottles of the same Chianti, stacked in trays like Coca-Cola bottles against a wall. I asked my host standing next to me smoking a cigarette, "Say, is this the only wine they serve here?" "Of course," he said, "it's the local wine, it goes with everything... why drink anything else?"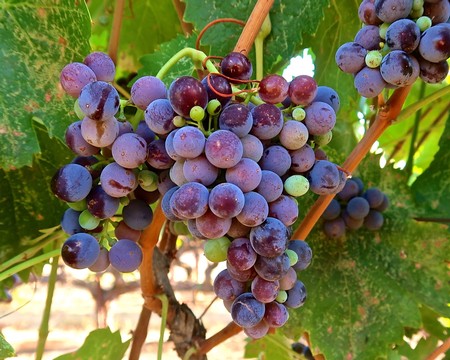 Cappiello was very excited about bottling his very first fiasco-style wine, and he chose the grapes going into it with great care: all from the Sangiovese, the classic grape of Chianti, grown in Biodynamic fashion (i.e., according to specific organic methods that emphasize a holistic approach) by the Ledbetter family, who also own Vino Farms, one of Lodi's largest vineyard management companies. The Ledbetters' Sangiovese block, called River's Edge (because its western edge juts up against the Mokelumne River), is located along Cherry Rd., on the east side of Lodi's Mokelumne River AVA, where the soil is perhaps the sandiest and deepest in all of Lodi.
Says Cappiello: "The idea of working with Sangiovese was mainly driven out of a desire to put wine in the old school Chianti fiascos, similar in the way we bottled White Zin in the Carlo Rossi jugs. The bottles are hard to get, so I was only able to put some of the wines [totaling 50 cases] in 1.5-liter fiascos. The rest [150 cases] are in regular bottles."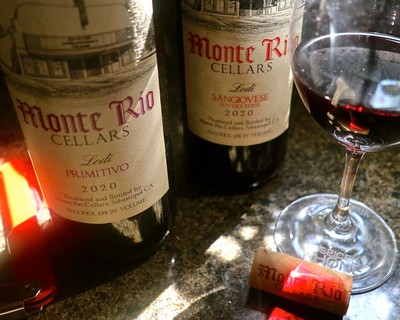 Cappiello sent me a sample of a regular 750 ML bottle. The 2020 Monte Rio Cellars River's Edge Lodi Sangiovese ($23) is purplish ruby color with an ultra-bright cherry fruit aroma, pure and unfettered. According to Cappiello, the wine was fermented in steel and concrete tanks and then saw 10 months of aging in 8-year-old French oak barrels. Therefore, what you smell, and taste, has absolutely no "oakiness" — just the pure, unvarnished taste of the Sangiovese grape. But because the grapes were "soaked" for 10 days with the whole clusters intact, there is a tiny bit of tannin grip that was derived from that contact with stems; yet the wine still feels light, silky, and very zesty. Pure "Tuscany"! — only, purely Lodi-grown.
Adds Cappiello: "Rivers Edge was the first practicing Biodynamic vineyard we had seen in Lodi, which was very exciting. The wines underwent our standard 'semi-carbonic' start [meaning, grapes began to ferment within each whole berry during its initial settling period], and after a little mid-fermentation foot crush and full pressing a few days later, we fermented the Sangiovese dry in stainless steel, and then moved the wine to old wood barrels for its 10 months of aging."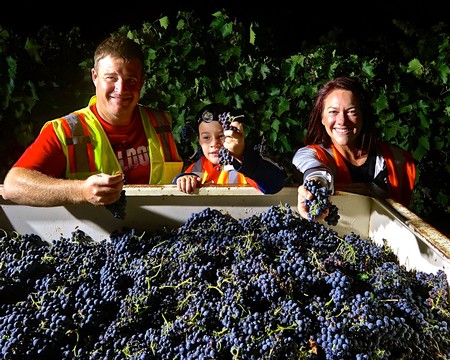 Cappiello, in fact, applies this approach — entailing the holding of grape clusters in their entirety, stems and all, for a short time, and then after fermentation initiated by foot-stomping, aging wines strictly in very old barrels to capture the pure taste of grapes rather than wood — to virtually all of his red wines. There is a method to this madness... or is it wine dreaming?
One of his favorite Lodi-grown reds, in fact, is his Primitivo, which is a clonal variant of Zinfandel that was originally introduced to California from plant material collected by grapevine scientists in Apulia, in Southern Italy. Most recently, in fact, Primitivo has become the most popular clone of Zinfandel planted in California — at least in vineyards planted over the past 20 to 30 years (as in Lodi, most commercial California Zinfandel is sourced primarily from vines planted before the 1960s, the decade when Southern Italy's Primitivo was first identified as being closely related to Zinfandel).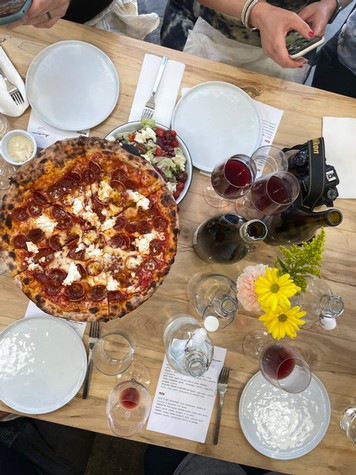 The 2020 Monte Rio Cellars Lodi Primitivo ($20) is stunningly bright and pure — exuding berry-like aromas (suggesting cherry, raspberry, and strawberry) that are even lusher than that of the Monte Rio Sangiovese, and also tinged with a sweet peppercorn spice — but similar to the Sangiovese, there is a light feel to its medium body (about 13% alcohol), lots of zesty natural acidity, a very soft tannin feel, and, unfettered by oak influence, extremely refreshing in its laser-like fruit focus.
Says Cappiello: "We first started working with Primitivo in 2019 with the idea of strictly making rosé. When we brought the fruit in we decided to ferment a ton as red wine, mostly out of curiosity. It turned out to be one of our favorite wines from the vintage. In 2020 we pushed the production up a bit. In 2021 it looks to be a bigger part of the Monte Rio production and a core component to our red blend."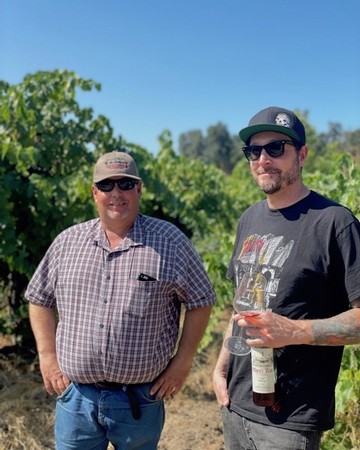 All of Monte Rio's Primitivo production (total of 160 cases) is in standard 750 ML bottles. Sorry, no fiascos or Carlo Rossi jugs — but if Cappiello had done any bottlings of Primitivo in those giant formats, it would have undoubtedly qualified as the finest jug wine Zinfandel ever made. Which would be saying a lot.
If you want to taste Lodi reds in their purest, fruit-focused, and food-friendliest form — or at least in the way a New York sommelier of Italian descent dreams of them — look for the Monte Rio Cellars brand.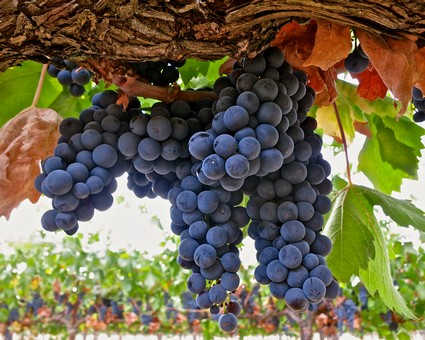 Comments