Letters from Lodi
An insightful and objective look at viticulture and winemaking from the Lodi
Appellation and the growers and vintners behind these crafts. Told from the
perspective of multi-award winning wine journalist, Randy Caparoso.

June 15, 2021 | Randy Caparoso
A fascinating comparison of wines representing the best of Southern France and Lodi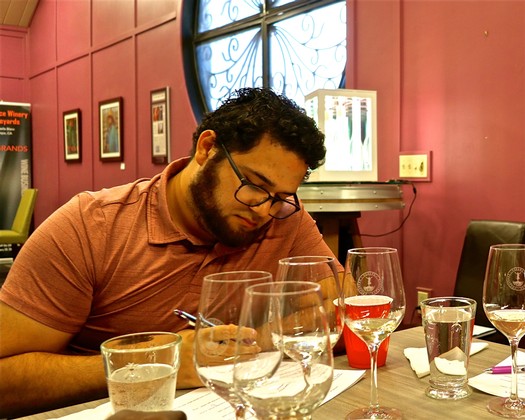 This past Wednesday, June 9, Acquiesce Winery owner/grower/winemaker Sue Tipton pulled out a tool from her box familiar to all wine regions that have been in the process of carving out an identity recognizable to wine consumers and wine professionals all around the world: A double-blind tasting comparing three of her Lodi estate grown wines with three classic examples of wines made from the same grapes, grown and produced in France.
In this case, there were five "guinea pigs," so to speak, tasting these wines, and parsing their differences. The five tasters were scholars who had been invited by an organization of Lodi vintners and growers known as LAIC (the Lodi Appellation Inclusion Collective). Tipton asked the visiting wine students to see if they could identify the wines based on what they had learned about Lodi winegrowing during visits to vineyards and wineries the previous two and a half days.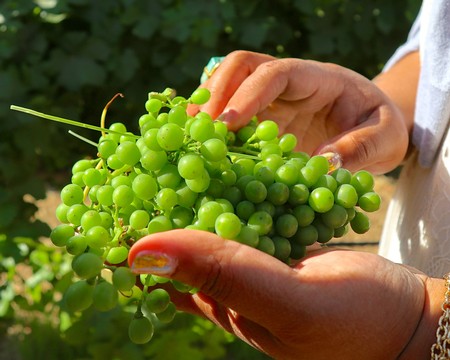 This kind of tasting is described as a "double-blind" format because the tasters were not given the identities of the wines — at least the ones from Southern France. They did know that there was at least one Acquiesce wine in each of the three rounds of side-by-side tastings, and Tipton also told them ahead of time what grapes these wines were made from.
It would be correct to assume that Tipton's goal was to demonstrate that Lodi-grown wines can be just as good or better than classic examples of similar wines from France. But the bigger value of side-by-side tastings like this is that they can demonstrate what makes Lodi wines unique, especially in comparison to French wines, on a purely sensory level. It's differences, as much as similarities, that you discover in these types of tastings, which make you appreciate all wines even more.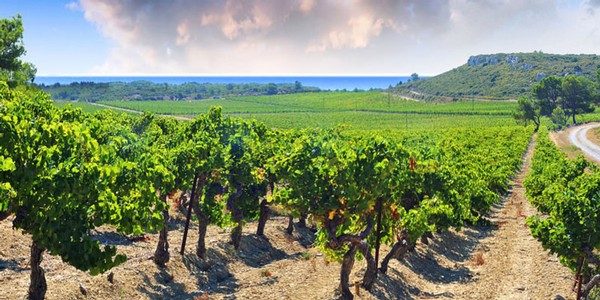 Look at it this way: The Beatles and The Rolling Stones were two great rock groups that popped up in the 1960s. Who's to say, however, which band was "better"? A judgment like that is purely a matter of taste. It is the exact same thing with wines, even when made from the same grapes. You can't expect French and California wines to taste the same, or even be comparable to one another. Their different vineyards or regions, separated by a vast ocean and an entire continent, are huge distinguishing factors; and contrasting methodologies of individual growers and vintners make just as big a difference in how wines end up tasting.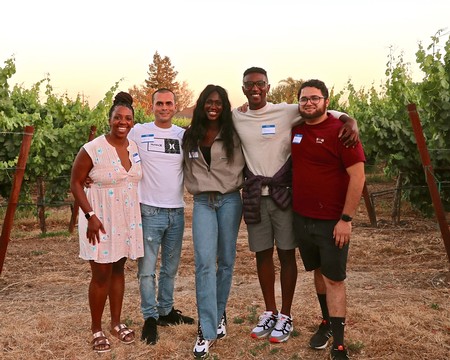 It is easy to understand the differences between The Beatles and The Rolling Stones because we all have ears, and almost all of us have grown up recognizing and appreciating different musical styles. When it comes to wine tasting, especially in a "blind" format, we are dependent strictly upon our senses of sight, smell, and taste to recognize the differences. The sensory qualities of wines may be subtle, but with a little practice, we can all come to recognize and verbalize the distinctions, as clearly as we can recognize and talk about the differences between The Rolling Stones and The Beatles.
That said, the three rounds of wines that were blind-tasted, along with notes reflecting the visiting scholars' observations: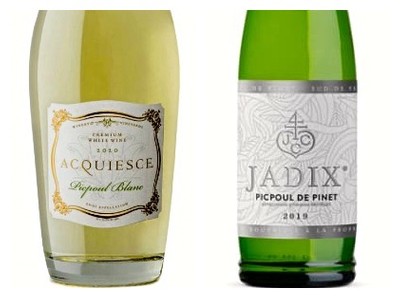 • 2019 Jadix, Picpoul de Pinet ($12)
• 2020 Acquiesce, Lodi Picpoul Blanc ($28)
In this comparison, the Jadix bottling from France came across as lemony fresh, and floral in the nose, with a steely dry, light-medium bodied quality on the palate marked by a refreshing, lemony crisp quality. The Acquiesce Picpoul Blanc made 100% from the exact same grape, was very similar in its lemony profile, but its Lodi, California lineage was marked by a slightly richer and deeper citrusy fruit aroma, with fresh orange peel nuances (think of the scent of your fingers right after peeling an orange). On the palate, the Acquiesce was very similar to the Jadix from France in its lemony crisp/tart, light-medium-bodied quality, but its slightly deeper fruit quality gave it a more vibrant feel.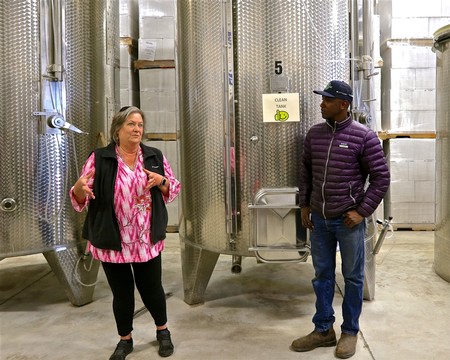 Conclusion: The Picpoul blanc grape (also known as Piquepoul) is clearly as much at home in Lodi as it is in Southern France's Picpoul de Pinet appellation. It can be just as tart in its lemony varietal character in Lodi because night-time growing season temperatures are even cooler in California (in the lower 50°s) than in Southern France (generally about 10° warmer at night). The warmer day-time temperatures and more intense sun of a region like Lodi, however, is what will always give California-grown Picpoul blancs a leg up in terms of aromatic fruit qualities, for good or bad. If you prefer more subtlety and, perhaps, a steelier quality, you may prefer France's Picpoul de Pinet over a California white made from the same grape. Finally, there is a big price difference — French Picpoul de Pinets remain some of the best buys in the world when it comes to airy light, bone-dry styles of white wine. All the same, Acquiesce's Picpoul Blanc is obviously beautiful, and thus worthy of being greatly valued, in its own light, pure and refreshing ways, despite its higher price point.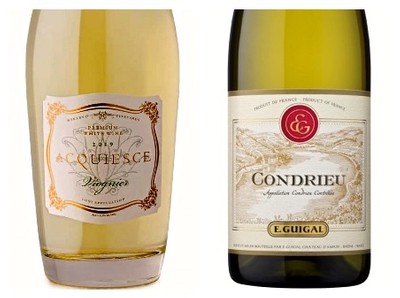 • 2020 Acquiesce, Lodi Viognier ($30)
• 2018 E. Guigal, Condrieu ($53)
Both of these wines were made 100% from the Viognier grape. The lightest golden-straw tint of the E. Guigal — contrasting with the clearer, pale green tinted straw color of the Acquiesce — was indicative of two things: 1) vintage variation (the E. Guigal was two years older); and 2) winemaking (E. Guigal famously ages its Viognier, grown in the Condrieu appellation, a few months in French oak barrels, while Acquiesce does not age any of its whites in barrels, preferring to go directly to a bottle from stainless steel tanks).
The nose of the E. Guigal, however, was far from "oaky" — it did not have the strong vanillin or charred qualities typical of white wines fermented and/or aged in barrels. Instead, the Condrieu's nose blossomed with varietal fruit-driven flowery scents suggesting violet, lavender, and a compelling dollop of honeysuckle, along with distinctly peppery/fennel-like spices suggesting white sausages. On the palate, the Condrieu was medium-full bodied, filling the palate with its violet/honeysuckle sensations without feeling rough or heavy — just slightly viscous and well-rounded (the benefits of restrained oak aging), with a soft-edged crispness.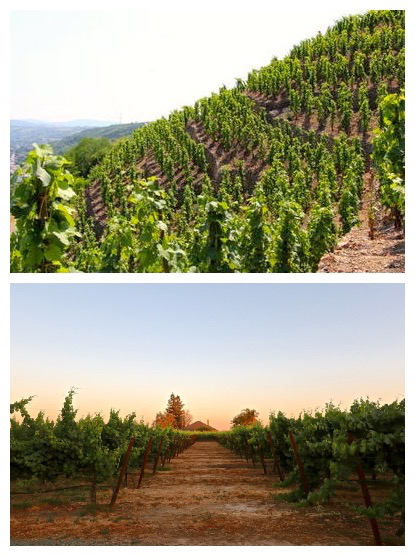 While the Viognier grape may flourish in both regions, the steep hillside appellation of Condrieu in France's Northern Rhône Valley (top) contrasts dramatically with the flat, near-sea level (less than 100-ft.) terroir of Acquiesce Vineyards in Lodi's Mokelumne River AVA. Condrieu photo courtesy of Cave to Cellar.
The bright, honeyed, floral/lavender-like varietal qualities of the Viognier grape were just as clear and intense in the Acquiesce; and in fact, the Lodi-grown white evinced an even stronger herbes de Provence-like scent than the Condrieu's. The big difference was the much lower key whiff of peppery spice in the California counterpart, which gave the Condrieu such a distinctive, extra dimension. What the Acquiesce had that the E. Guigal lacked, however, was crisp, refreshing quality on the palate — more finesse, if you will — while retaining the lush feel of the grape along with rounded, silky sensations.
Conclusion: What the Lodi white lacked in spice, you might say, it more than made up for in grace and freshness. Condrieu will always be pricier because it is a minuscule appellation, with barely 333 acres planted. But in their fashion, both wines were amazing, first class, world-class — that is, emblematic of their respective appellations, and spot-on-the-money in varietal expression. Vive la différence!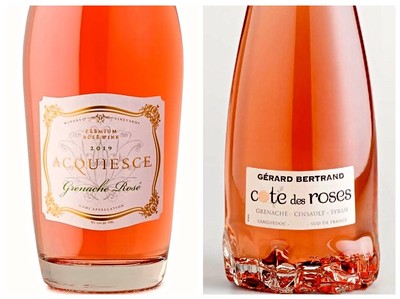 • 2020 Acquiesce, Lodi Grenache Rosé (with Cinsaut; $26)
• 2020 Gerard Bertrand, Côte des Roses Rosé (Grenache, Cinsaut, Syrah; $16)
For the first time in its 11-vintage history, Acquiesce blended a tiny bit of Cinsaut (7%) in its rosé, a departure from its previous bottlings which were 100% Grenache. The widely lauded (and just as beautifully packaged) Gerard Bertrand, grown in France's Languedoc region (in the south of France where the country borders Spain), makes use of Grenache as well as Cinsaut and Syrah in its blend.
Both rosés exhibited a pale, brickish pink color, and veered off from there: a crisp apple skin-like/cherry-toned fruit aroma in the Bertrand, and a more flowery, strawberry freshness in the Acquiesce. The slightly deeper, plusher, round, and easy fruit qualities perceived in the nose of the Acquiesce also followed up in its pliant, rounded, medium-bodied palate feel; whereas the Bertrand came across as dryer and zestier in its medium-sized body, yet very fresh and easy in its palate-feel.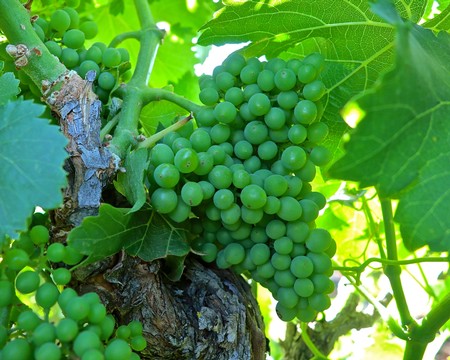 A major point of departure was just a whisper of residual sugar in the Acquiesce. Even if below the threshold of perception for the vast majority of wine drinkers (the Acquiesce rosé is technically a dry wine), there is just enough of it to give the wine a lusher fresh fruit sensation, in comparison to the French rosé.
Conclusion: Both wines capture the positives that are making dry rosés so immensely popular right now — the Bertrand with its light and breezy qualities giving it a maximum quaffability, and the Acquiesce for its equally quaffable yet more aromatic fruit profile, underlying the sun-soaked aspects of its origin in the Lodi region, marked by warmer days and cooler nights than what you find in Southern France. One could argue that the greater depth of natural fruit qualities in the Acquiesce makes it more than worth its price, generally $10 higher than its Languedoc-grown counterpart. But if you prefer a wine that you don't have to think about at all, and effortlessly drink all day and night, almost like pink-colored water, then a deftly crafted, French-grown product like the Côte de Roses may be the rosé for you!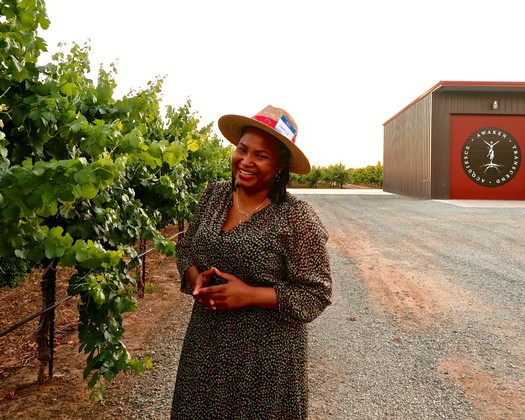 Comments