Letters from Lodi
An insightful and objective look at viticulture and winemaking from the Lodi
Appellation and the growers and vintners behind these crafts. Told from the
perspective of multi-award winning wine journalist, Randy Caparoso.

December 27, 2021 | Randy Caparoso
2021's best articles on Lodi wines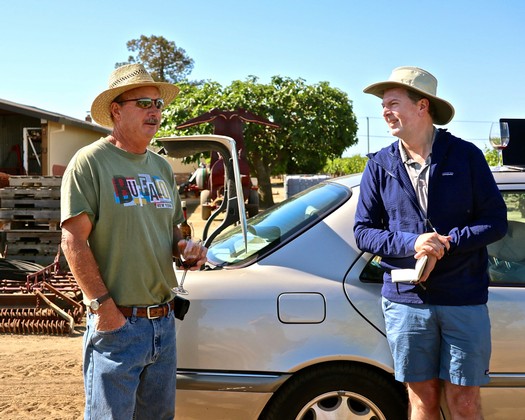 2021 began with the feeling that things will never be the same. Not after a year like 2020. The repercussions have not been felt like ripples, but more like tidal waves.
In the midst of all this chaos, winegrowers and vintners in Lodi wine country experienced a more than satisfactory 2021 harvest. The weather throughout the seasons, of course, was a lot dryer than what everyone would have liked it, but at least there were no extremes. Even smoke-domed skies, which lately seem to be par for the course during each harvest that coincides with the yearly fire season, seemed to have a benign effect — at least for California's largest and most productive wine region, nestled between the Sierra Nevada and the flat, wet Delta and San Pablo Bay.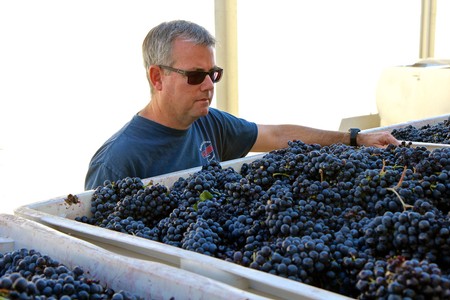 Lodi Winegrape Commission Executive Director Stuart Spencer summarized nearly everyone's findings in a December 1 KCRA3 interview: "The yields were relatively light-to-average, but the quality looked exceptional this year." While also a typical winemaker (as the owner of Lodi's St. Amant Winery) who tends to drink from glasses half-full, Spencer also speaks for grape growers, who have a hard time seeing silver linings in anything. Thus, Spencer also warned of supply and labor shortages, and some vineyards exceeding the costs of farming. These have been ongoing issues in Lodi, and the entire California wine industry, well before the rippling effects of the pandemic.
All the same, the Lodi winegrowing industry has a lot going for it. One of those things is, simply, time — it's been pretty much a matter of time before more and more consumers around the world become aware of the ever-increasing quality of the region's grapes and wines. This rise in quality has been no accident — Lodi growers and vintners have been making conscious and concerted efforts towards premiumization during the past ten, to twenty years. And during the past year, a few key media figures have ventured into Lodi to investigate this progress, and have followed up with firsthand reports.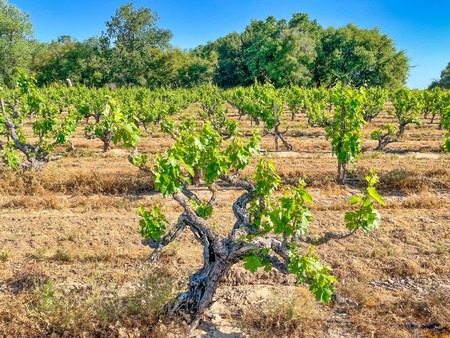 We were especially pleased with Alder Yarrow's article entitled Tasting California's Ancient Vines: Lodi's Heritage Vineyards posted on his Vinography page on June 22, 2021. As you undoubtedly know, the blogosphere is as cluttered with negligible debris as the earth's orbit, but there is a reason why Yarrow, above nearly all others, has cultivated an internationally respected following credibility, plus clear and persuasive prose. Basically, he doesn't make stuff up.
Focusing his in-the-field research this past spring on one of Lodi's growing concerns — the fate of its oldest vines in today's economic climate — Yarrow writes: "... hidden in plain sight within the vast swaths of vineyards are some of the greatest treasures of American viticulture." He continues:
Approximately 2000 acres of Lodi vineyards consist of pre-Prohibition, own-rooted vines, some with vines that have been growing in these sandy soils for more than 140 years. Low-yielding and commercially tenuous, this vineyard acreage has been shrinking for years, as old vines are ripped out and replaced by more productive youngsters, or more frequently, by acres of tract homes and shopping centers.

Lodi's ancient vines, like many such vineyards around the world, are an endangered species that will only survive through a combination of proactive conservation and public advocacy by those who understand what they mean to the world of wine.
You can consider this little tour I'm about to offer you an example of the latter. These vineyards can produce wines unlike any other in the world. The difference in flavor between a 4-year-old, trellis-trained, irrigated Cinsault vine, and a 150-year-old, own-rooted, dry-farmed vine with roots plunging 90 feet down into 20 million years worth of eroded granite sands cannot be overstated.
If we want them to survive, we need to know, buy, and drink the wines they produce.
We encourage you to read the rest of what Yarrow has to say, particularly on many of the exciting old vine bottlings he tasted, in his Vinography report.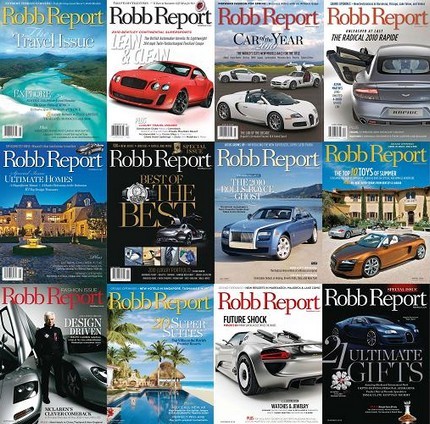 Veteran wine journalist Sara L. Schneider, who is the former longtime Sunset Magazine Wine Editor, came out to Lodi of her own volition this past summer looking for a big story for Robb Report, which has an international following as a leader in the global luxury market. What does Lodi have to do with "luxury?" While Schneider remarks that most lower-shelf, supermarket-wine consumers drink wine from Lodi every day of the year (they just don't know it)," she has noticed that Lodi now grows more than a few "cult-level" wines — no matter what the price! — that is more than worthy of the attention of the most discriminating, luxury wine lovers.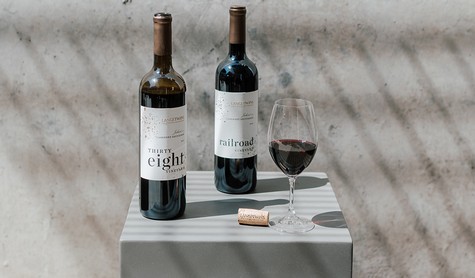 In Schneider's August 30, 2021, Robb Report article, entitled Why Lodi Is the Most Exciting US Wine Region You've Never Heard of, Schneider writes:
... in recent years, more and more longtime growers have been bottling wine under their own brands, reflecting ever-better quality. And at the same time, well-known outside vintners — some young and approaching cult-level status with their "cool-kid" followings — have noticed the potential of the region and have bought vineyards here or are sourcing fruit for their own labels. Together, they're producing a fascinating range of Lodi wines, with bright, aromatic character profiles that are themselves somewhat shocking, especially if your reference point is the now-dated big, ripe fruit bomb...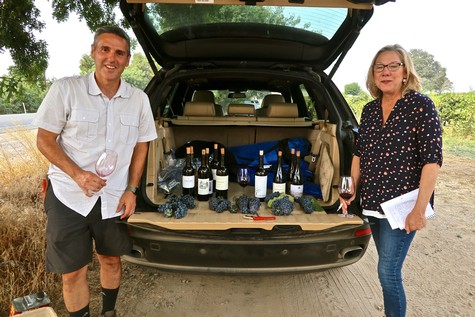 And no less a Zin maker than Larry Turley has cut a swath through the region with at least six bottlings from single vineyards, all worth seeking out (if you can get your hands on them). Behind the Turley scenes, his winemaker, Tegan Passalacqua, developed so much respect for Lodi's old head-trained, often dry-farmed, and own-rooted vines that, with his wife, Olivia, he bought a vineyard here. And under his Sandlands brand, he makes Zinfandel and Carignan from Lodi, as well as wines from beyond. These vineyards dispense of the stereotype of a dense, jammy California Zinfandel. These newer Zins are perfumed and red-fruited, bright with acidity, and refreshingly light on their feet.

Dr. Liz Thach — a widely-published American Master of Wine and former Distinguished Professor of Wine and Management at Sonoma State University — made no less than two extended pilgrimages to the Lodi AVA in 2021. Dr. Thach was interested in multiple things; particularly the future of Lodi's old vines, the region's proliferation of wine varieties, as well as local industry efforts to increase workplace diversity.
Dr. Thach's thoroughly researched articles appeared in several places, including the internationally read Forbes Magazine and in America's leading wine industry publication, Wine Business Monthly. One excerpt, from Dr. Thach's March 10, 2021, Wine Business Monthly article entitled How the Lodi Wine Region is Pursuing an Ultra-Premium Strategy with Ancient Vines:
In the wine industry, it is always challenging to move from a low-cost strategy to one of ultra-premium wines, because changing consumer perception takes time. Another issue is that many wine consumers only consider classical grape varieties, such as Cabernet Sauvignon, Pinot Noir, and Chardonnay, to fit high-quality strategies, whereas the majority of Lodi's ancient vines are the original varieties first planted by early California vineyard owners — Zinfandel, Carignan, Cinsault and field blends of mixed varietals...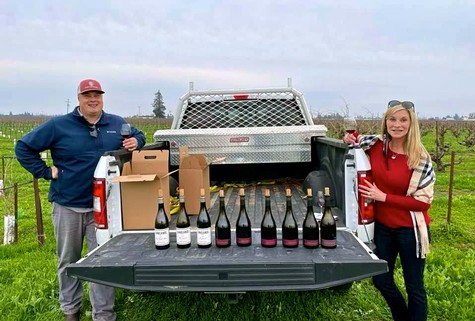 Due to this threat, the Save the Old Vines campaign — launched in October 2020 by the Lodi Winegrape Commission — has been established to raise awareness of the high-quality wine produced from old vines. Another group, the Historic Vineyard Society, is also trying to help by certifying old vineyards to bring recognition to their importance. It is hoped that these types of efforts will save these special heritage vineyards of California and that wine consumers will soon recognize the unique viticulture treasure that exists in Lodi and the exceptional wines they produce.
On her own Dr. Liz Thach, MW page, Dr. Thach revealed her fascination with Spanish grapes in her March 21, 2021 post entitled Rolling Hills and Spanish Varieties at Bokisch Winery; writing about the family's Terra Alta Vineyard in the Clements Hills-Lodi AVA:
The view of the rolling hills was stunning, and we caught our breath at the magnificent 80-acre Terra Alta Vineyards spread out in front of us, with massive oak trees dotted throughout. As it was a cool Spring day during the Covid-era, we wore both coats and masks as we relaxed back into the comfortable sofa... The 80-acred Terra Alta Vineyard, which is located in front of the winery tasting room, is also planted to Albarino, Tempranillo, and Graciano...
But the Bokischs didn't stop there with their love of Spanish varieties, because they soon planted other vineyards with Garnacha Blanca, Verdejo, Garnacha, and Monastrell. More recently, they started a second label, Tizona, and purchased grapes to produce Old Vine Zin, Malbec, Rose, and Petit Verdot... Today Bokisch is very famous for its award-winning Spanish varietal wines and hosts thousands of visitors throughout the year who visit from the SF Bay Area, Sacramento, and beyond.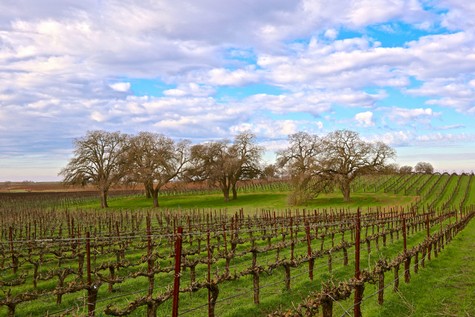 Like more than a few visitors from out of town, Dr. Thach made a beeline for Acquiesce Winery, a tiny Lodi estate making huge waves across the country. In her May 21, 2021 article, Where the Queen of White Rhone Lives, Dr. Thach writes of meeting Acquiesce owner/grower/winemaker Sue Tipton:
... an amazing woman who designed and named the winery... also known as the "Queen of White Rhone Wines," because the only types of wine she produces are white Rhone varietals. These include Roussanne, Viognier, Grenache Blanc, Picpoul, Bourboulenc, Clairette Blanche, and a few others... They [Sue and Rodney Tipton] told us their story of having a dream to one day buy a property that would be surrounded by land, where they could watch the sunrise and set.
It was in the June 16, 2021 issue of Forbes Magazine that Thach published her article entitled Lodi Collective Is Early Leader In Efforts to Increase Wine Industry Diversity, reporting on the collaboration of a small group of Lodi wineries with The Roots Fund to sponsor scholars on a three-day study of Lodi to increase diversity in California (not just Lodi!) wine industry.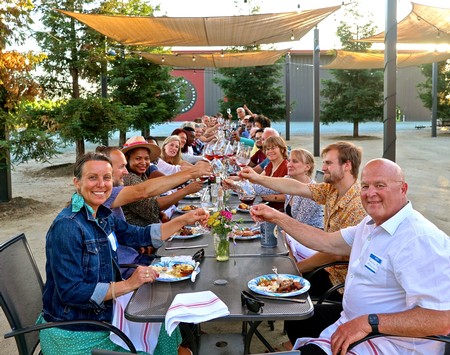 On September 27, 2021, during National Spanish Heritage Month, there was an ABC 10 report called These Hispanic winemakers in Lodi are changing an industry one bottle at a time. In the broadcast, independent owner/winemaker Christopher Rivera of Seis Soles is quoted to say: "If you're talking the number of people that put hands on these, like from grapes all the way to bottle, Latinos are probably outnumbering everyone else twenty to one." The hard-working Rivera, a native of Michoacán, Mexico, worked his way up in the Lodi wine production community with almost lightning speed (less than five years), driven as much by talent as clear-cut vision.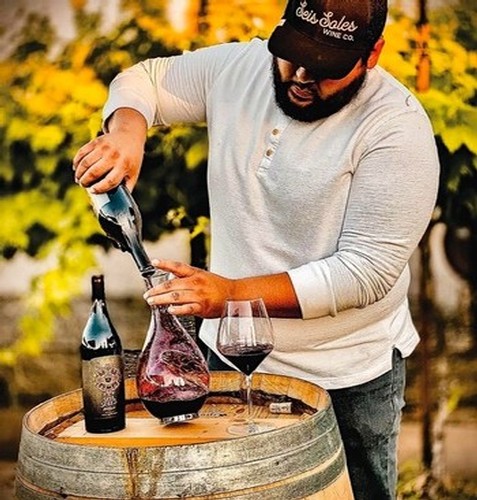 Peltier Winery head winemaker Susan Rodriquez Vasquez took a more methodical, but no less ambitious, path. Vasquez graduated with an agricultural degree from the Higher University of San Simón in Cochabamba, Bolivia; before arriving in California in 2005 to knock on doors, earning her stripes as a winemaker at big-time wineries such as E. & J. Gallo Winery.
It's one thing to be a woman in a male-dominated industry, but it's still another to be a Latina woman. In her interview Vasquez made the understatement of the year, saying: "It wasn't easy, it was a challenge, and I was happy to take it. I think that's one of the things we Latinas have." Vasquez is now widely admired throughout the Lodi wine industry for the impeccable quality and prestige she has brought to Peltier, founded by third-generation Lodi grower Rod Schatz.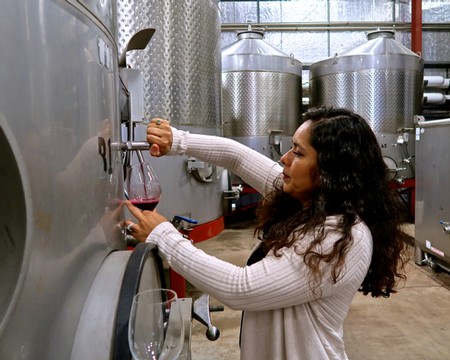 Comments