Letters from Lodi
An insightful and objective look at viticulture and winemaking from the Lodi
Appellation and the growers and vintners behind these crafts. Told from the
perspective of multi-award winning wine journalist, Randy Caparoso.

December 20, 2016 | Randy Caparoso
2016 was another major award winning year for Lodi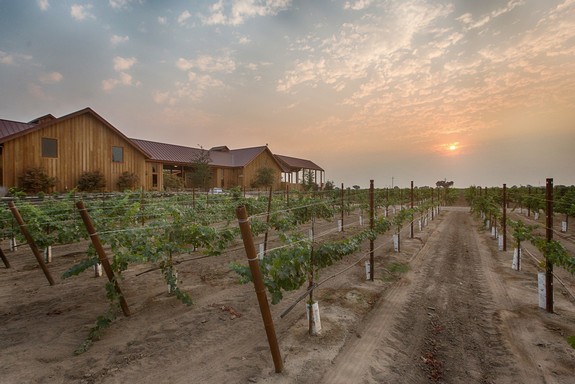 While Lodi grown wines are more popular than ever, the region's growers and vintners have certainly not stopped to rest on their laurels. They are well aware that consumers have a choice of many wonderful wines from elsewhere in California and all around the world.
Their goal, of course, is not just achieving a competitive or industry leading quality level, but also to continue to define what makes Lodi grapes and wines unique... special. What is it about the region that cannot be duplicated in any other part of the world? What makes Lodi wines different, and more desirable, on a sensory level? The more we tell this story, the more we increase the value of Lodi grown grapes, and the growing prestige and demand for Lodi grown wines produced by wineries within and outside the region.
You need not look far, though, to find proof of Lodi's increasingly competitive, pro-active edge: the many accolades and awards garnered by growers and producers just over the past calendar year.
Let us count the ways in which 2016 has proven to be another auspicious year for the Lodi wine region...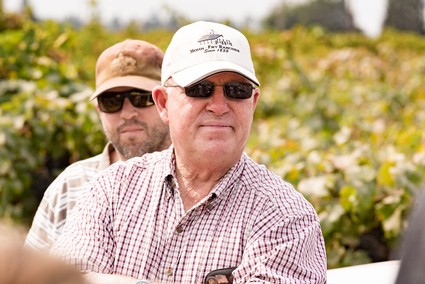 Mohr-Fry Ranches is California's Grower of the Year
The 2016 Grower of the Year selected by the California Association of Winegrape Growers (CAWG) – California's only statewide organization focusing exclusively on issues of concern to wine grape growers – was none other than Mohr-Fry Ranches, one of Lodi's most venerated growers.
According to CAWG: "The Grower of the Year award is the highest honor given by CAWG. It is bestowed to an individual, family or company that represents an outstanding example of excellence in viticulture and management. The recipient is an efficient and successful producer of quality wine grapes, recognized for innovation and leadership within the industry.
"Jerry Fry is the president and CEO, and Bruce Fry is the vice president of operations of the family-run Mohr-Fry Ranches in Lodi. The father and son are two of the most respected growers and leaders in the Lodi wine grape community and are known for their quality wine grapes. They advocate on behalf of wine grape growers and dedicate an enormous amount of time serving the industry and their community. Mohr-Fry Ranches was one of the original six Lodi growers to certify their vineyard under the Lodi Rules™ for Sustainable Winegrowing."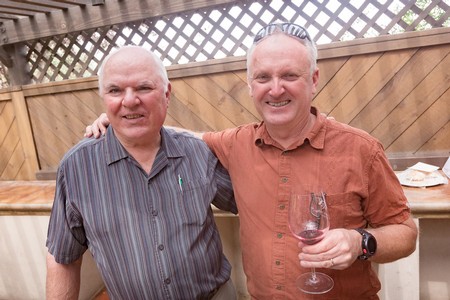 Michael David Winery named Winery of the Year
Lodi's first big achievement in 2016 came in a surprise announcement this past January 27 at the Unified Wine & Grape Symposium in Sacramento, when Lodi's Michael David Winery was named 2016 Winery of the Year. According a Lodi News-Sentinel report: "The (Winery of the Year) award was announced during the three-day event's State of the Industry address, completely catching the faction from Michael David off-guard, according to Melissa Phillips-Stroud, VP of Sales and Marketing." Ms. Phillips-Stroud is part of the 6th generation of the Phillips family, who own and operate Michael David Winery and have been farming in the Lodi area since the 1860s.
How big a deal is this? Put it this way: The annual 3-day wine industry exhibition and symposium in Sacramento draws more than 14,000 industry representatives attending from all over North America. There are over 8,990 other wineries in North America, and over 3,990 wineries in California alone. The Lodi News-Sentinel added: "The award winner was chosen by Gomberg, Fredrikson & Associates, a wine industry consulting firm. The firm used metrics that measured exceptional brand building and outstanding growth to determine the victor."
The Phillips family's success story is a dramatic one: Within the space of 20 years, they have grown from being one of many longtime Lodi growers supplying grapes to numerous wineries into a winery that not only uses 100% of their own grapes (from about 750 acres of planted vines), but also buys from over 40 other Lodi growers to produce iconic, consistent award winning brands such as 7 Deadly Zins and Earthquake, now sold in every state of the union and in numerous countries in Europe, Asia, North and South America.
On top of that, Michael David Winery – and its agricultural arm, Phillips Farms – has been an important advocate of the region's Lodi Rules™ program of sustainability, contributing significantly to the ever-increasing quality and prestige of Lodi grapes. Like Mohr-Fry Ranches, the Phillips family was one of the first to embrace these third party certified (in partnership with Protected Harvest) sustainable practices. Going even further, Michael David Winery was one of the first major producers to incentivize sustainability by establishing a program of awarding substantial bonuses to their own grower/suppliers upon certification of Lodi Rules.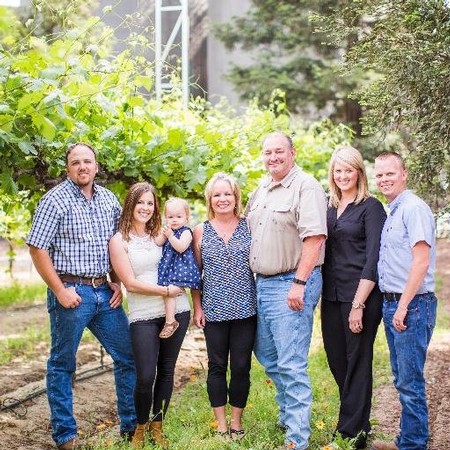 McManis Family Vineyards honored with 2016 California Green Medal
In 2016 the California Sustainable Winegrowing Alliance (CSWA) conferred the California Green Medal in Sustainable Winegrowing Leadership Award upon the Ripon based McManis Family Vineyards, which farms and produces wines from vineyards in San Joaquin (including four of Lodi's sub-AVAs) and Stanislaus Counties. According to CSWA, this award honors "the vineyard and/or winery that best demonstrates the ability to balance the '3 E's' of sustainability, (Environmentally sound, socially Equitable and Economically viable) and excels in each of these areas."
McManis Family Vineyards earned this distinction by farming according to the Lodi Rules™ program of sustainability. According to the CSWA: "With a focus on constant improvement of practices and adoption of the latest farming and winemaking technologies, McManis Family Vineyards' water use efficiency measures in the vineyard include the use of soil moisture sensors, flow meters and distribution uniformity tests; while their winery recycles water and averages one gallon of water to produce one gallon of wine, well below the industry average.
"Sustainable practices have also decreased energy use, diesel use and tractor work and limited the impact on soil. Making sustainability a core part of their business strategy has not only benefited the environment, surrounding community and employee retention, it has streamlined processes in the vineyard, winery and office, resulting in economic gains that help ensure a thriving business for future generations."

Lodi's Adam Mettler among 2016's "Top 40 Under 40 Tastemakers"
Now, for a touch of glamour: Adam Mettler – who serves as Director of Winemaking for Michael David Winery as well as Winemaker for his own family's Mettler Family Vineyards – was featured in a Wine Enthusiast Magazine cover story as one of the "Top 40 Under 40 Tastemakers 2016." According to this internationally distributed publication, "This year's tastemakers are the forward-thinking men and women who are changing how America imbibes" – a list of 40 individuals "from winemakers to distillers, importers to distributors and sommeliers to cicerones."
In their multiple photo-spread and profile on "Adam Mettler, 37," Wine Enthusiast wrote: "While he's also responsible for wine production at Mettler Family Vineyards, it's at Michael David Winery where Mettler's stamina has been put to the test. Working closely with the Phillips family, which has farmed in Lodi since the 1850s, Mettler is laser-focused on maintaining quality while 'continuing mind-blowing growth to over 700,000 cases of sales, and garnering top scores,' he says. Michael David Winery's 2012 Petite Petit was ranked Number 2 on Wine Enthusiast's The Enthusiast 100 of 2015 list."

Wineries sourcing Lodi fruit among 2016 Hot Impact Brand Award List
Labels produced by Michael David Winery and Delicato Family Vineyards were among several brands recognized in the Domestic Wine Category of the 2016 Hot Impact Brand Award List presented at the Wine and Spirits Wholesalers of America (WSWA) Conference held in Las Vegas, NV.
According to Market Watch magazine: "The event, held on April 19th, honored 23 spirits, 17 domestic wines and 20 imported wines. All the brands must meet the following qualifications to receive the award: three consecutive years of double-digit growth or a 2015 volume increase of at least 15 percent, with special consideration given to top 10 brands that advanced at least 5 percent in 2015 and at least 15 percent since 2012. Spirits brands must deplete at least 200,000 nine-liter cases in 2015, while wines must have a minimum of 250,000 cases."
Among the producers and their award winning brands utilizing Lodi grown fruit recognized by WSWA:
Bogle Vineyards - Bogle
Constellation Brands – Black Box, Meiomi and The Dreaming Tree
Delicato Family Vineyards – Bota Box and Noble Vines
E. & J. Gallo Winery – Apothic, Barefoot Cellars, Carnivor, Dark Horse, Liberty Creek and William Hill Estate
Fetzer Vineyards – Bonterra
Michael David Winery – 7 Deadly Zins
Pernod Ricard USA – Mumm Napa
Ste. Michelle Wine Estates – 14 Hands
Wente Vineyards – Wente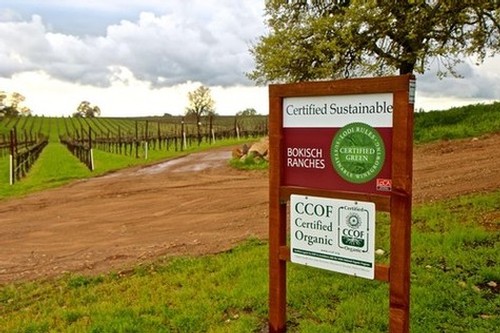 129 Lodi Rules Certified Green wines garner 2016 wine competition awards
How much a part has the Lodi Rules™ program played in the growing prestige of the Lodi wine region? Lodi Winegrape Commission's Lodi Rules Committee Chair Aaron Shinn recently reported: "When Kevin Phillips of Michael David Winery told an audience of 300 wine bloggers (at the 2016 Wine Bloggers Conference held in Lodi this past August) that he pays growers a premium price for certified sustainable grapes, there was applause in the room."
The Lodi Winegrape Commission has recently released a statement on the accomplishments of no less than 129 currently released wines bearing the Lodi Rules™ Certified Green seal for certified sustainable winegrowing: "More than 333 awards and accolades derived from 23 prestigious wine competitions have been earned by currently released wines made from Lodi Rules™ sustainable grapes. These competitions include: Sunset International Wine Competition, San Francisco Chronicle Wine Competition, TEXSOM International Wine Awards, California State Fair Commercial Wine Competition, and more. Accolades also include several 90+ point scores and Best Buy awards from Wine Enthusiast Magazine and Wine Advocate."
For a complete list of these 129 multi-award winning wines in their respective competitions, please visit this Lodi Growers page. And a big bravo to all these wineries and growers for doing Lodi proud!
According to Lodi Winegrape Commission's Executive Director Wendy Brannen: "We are very proud of our growers and wineries and these exceptional honors and accolades. These individuals and companies are an inspiration to all of us to work hard and continue to raise the bar for Lodi. We are looking forward to seeing what accomplishments 2017 will bring."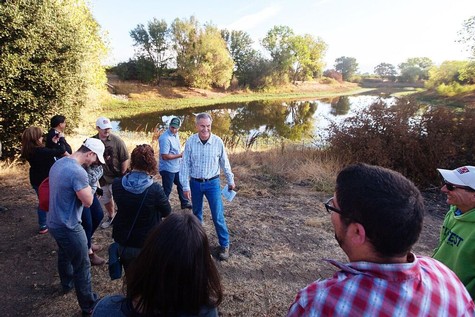 Comments