Letters from Lodi
An insightful and objective look at viticulture and winemaking from the Lodi
Appellation and the growers and vintners behind these crafts. Told from the
perspective of multi-award winning wine journalist, Randy Caparoso.

April 19, 2018 | Randy Caparoso
Wines bearing Certified Green seals shine at LODI RULES Spring Party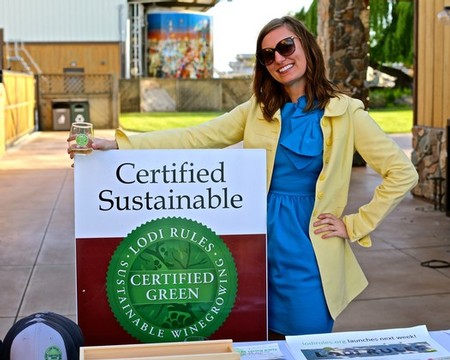 Last week Thursday (April 12, 2018), Lodi Viticultural Area wine grape growers and vintners came together to celebrate a "LODI RULES Spring Party," sponsored by the Lodi Winegrape Commission, and generously hosted by Michael David Winery.
The April gathering was also the perfect excuse for everyone to share and sample the growing number of Lodi grown wines carrying a "Certifed Green" seal – reflecting grapes grown under the strict, third party certified guidelines of LODI RULES for Sustainable Winegrowing – right on the bottle (usually found on the back-label).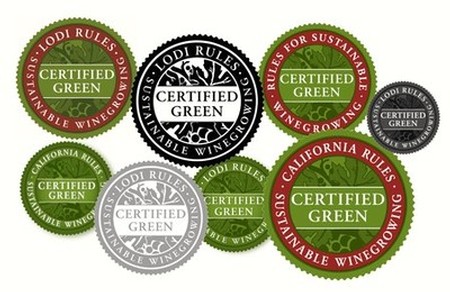 Commented Stephanie Bolton Ph.D., Lodi Winegrape Commission's Director of Grower Communications & Sustainable Winegrowing:
I don't think any of us had ever seen so many bottles all lined up together proudly bearing the LODI RULES seal, signifying an annually audited commitment to responsible winegrowing. There were a lot of smiles because I think we all appreciate the momentum we've had going since the 1990s, when what started as a grassroots pest management grower outreach program turned into the sustainable movement, with world-wide ramifications, that you see today.
What does a Certified Green seal mean on a bottle? Says Bolton:
According to Christian Miller, who just completed a 2018 study on "Green" wines in the marketplace, there has been a strong correlation between confidence of understanding the term sustainable and increased interest in tasting or purchasing sustainable wines.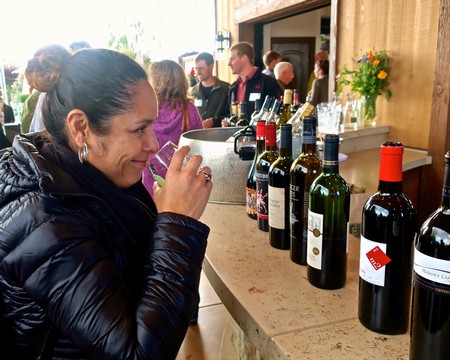 For another bit of news, Dr. Bolton has announced the launching of a brand new, educational LODI RULES Web site at lodirules.org. She also makes note of the latest progress made by the LODI RULES organization:
This past certification year, we saw a huge jump in participation; thanks to Bogle Vineyards & Winery deciding to use the CALIFORNIA RULES seal (created for wineries using the 100,000+ tons of LODI RULES certified grapes from outside the Lodi AVA). We've also gone international, adding 425 acres of LODI RULES certified vineyards in Israel to the program.
Adds Madelyn Ripken Kolber, who owns and operates Lodi's KG Vineyard Management with her husband Ben Kolber:
Thursday's Spring Social was a fabulous way to gather and celebrate our accomplishments in sustainable winegrowing. Every grower has his or her own motivation to participate. Whether it is for the legacy of generations, environmental consciousness, giving back to the community or economic reasons, we all have the common goal to contribute to the sustainability of our winegrowing business.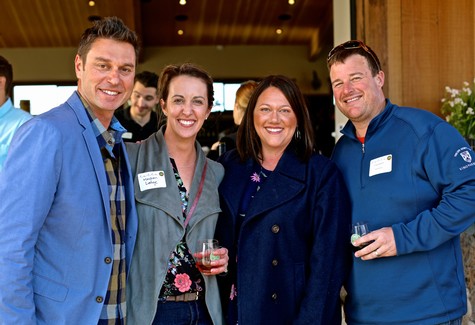 Consumers who are conscientious about sourcing green products should support our LODI RULES and CALIFORNIA RULES wines. Our growers are passionate and committed to delivering sustainable fruit to our wineries. Also, thanks to wineries like Michael David and Bogle who support our participation with economic incentives (i.e. bonuses paid to growers who deliver LODI RULES certified grapes). Who wouldn't like to drink wines from a product we tend to so carefully and with so much passion?

It should also be noted that the Kolbers' KG Vineyard Management was recognized last week on the California State Assembly floor in Sacramento, receiving the Green Medal Sustainable Winegrowing Award in the "Community" category; honoring the vineyard and/or winery that is a "Good Neighbor & Employer" in its utilization of innovative practices to enhance relations with employees, neighbors and communities. Big congrats to the KG Vineyard Management team for representing Lodi well!
At the same ceremony in the California State Capitol, the Clarksburg-based Bogle Vineyards – which also sources a tremendous amount of fruit grown in Lodi – received the 2018 Green Medal Sustainable Winegrowing Leader Award.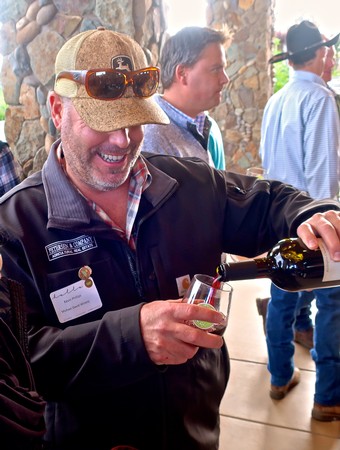 Furthermore, wines bearing the LODI RULES seal have been making big news on the wine judging circuit; including:
• The Best of Show Red trophy accorded to Lodi's St. Amant Winery for their sustainably grown 2016 Amador County Touriga at the 2018 California State Fair Commercial Wine Competition.
• A Gold Medal awarded to the 2016 Bokisch Vineyards Terra Alta Vineyard Clements Hills-Lodi Garnacha Blanca just this past Saturday (April 14, 2018) at the Grenaches du Monde competition held in Terra Alta, Spain – a judging involving over 800 Grenache (a.k.a. Garnacha)-based wines from around the world. This, according to the Bokisch family, was also the first time a California wine received a Gold Medal in this particular venue.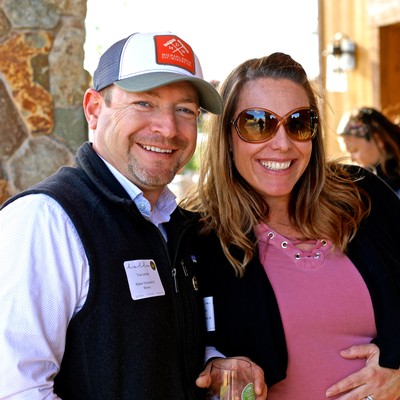 Ripken Winery's Susan Ripken and True Lambie at Spring Party
Some of the more interesting wines tasted at last week's LODI RULES Spring Party:
2017 McManis Family Vineyards, Lodi Rosé of Grenache – Fresh strawberry aroma with a clarity and freshness so typical of today's Lodi grown rosés; crisp, dry, bright and sprightly qualities in the mouth.
2017 Acquiesce Winery, Lodi Viognier – Spring-fresh, flowery fragrance, suggesting violets and lavender-laced potpourri, with a pure fruit focus (zero-percent oak influence); crisply balanced medium-full body, and slight edginess to its meaty feel on the palate.
2014 Michael David Winery, Lodi Carignane – From the Bishofberger Vineyard, planted in 1936 along W. Turner Rd. on Mokelumne River-Lodi's west side; bright cherry perfume mingling with herby/green aromas; finesseful medium body, finishing with a fine combination of zesty acidity and silken texturing.
2015 Michael David Winery, Ancient Vine Lodi Cinsault – From Lodi's oldest vines (Bechthold Vineyard, planted by the Spenker family in 1886); exuberant cranberry/strawberry aroma with earthy/loamy undertones (not atypical of west-side Lodi growths); rounded, fruit focused qualities on the palate; rich, with a refreshing sense of levity in the feel and flavors.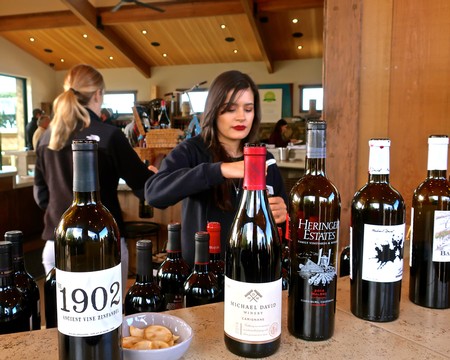 2015 Harney Lane Winery, Lodi Tempranillo – A joyfully rich yet suave, velvet textured red; bright red berry/cherry fragrance with a compelling note of new leather; long, layered, sumptuous feel.
2015 m2 Wines, Maley-Wegat Vineyard Lodi Zinfandel – Blended from two of Mokelumne River-Lodi's more iconic, west-side Zinfandel blocks (Maley Vineyard planted in 1958, and Soucie Vineyard planted in 1916); black cherry and black tea aromas tinged with herby/loamy/mushroomy complexities; medium-full bodied, yet well rounded and velvety smooth textured; the earthy/berry flavors lingering long in the finish.
2016 Michael Klouda (MK), The 1902 Lodi Zinfandel – Grown by the Schmiedt family on the east side of Lodi's Mokelumne River Viticultural Area; pure, pretty red cherry/berry perfume; zesty medium body; bright, buoyant, dancing qualities on the palate – an ideal Zinfandel for connoisseurs of more restrained (and un-jammy) styles.
2012 Twisted Roots, Lodi Ross' Cherry Road Red – A blend of Petite Sirah, Syrah and Cabernet Sauvignon grown by east-side Lodi's late, great Ross Schmiedt; sporting a sweet black cherry aroma with peppery and herbal nuances; tight-fisted, yet round, meaty flavors in a medium-full body.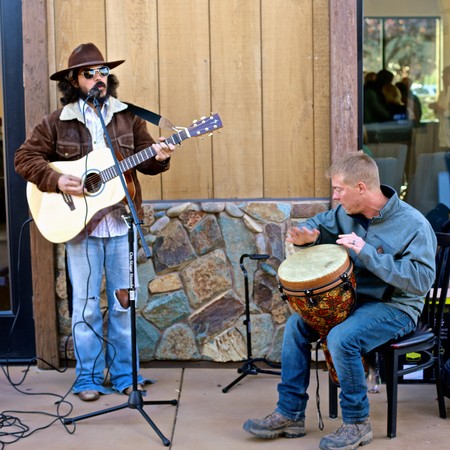 2016 Michael Klouda (MK), Lodi Stem Theory – A blend of Cabernet Franc (75%) and Cabernet Sauvignon exuding fragrant, slightly violet-like red cherry/raspberry notes; rounded entry, zesty with acid in the middle, finishing with the floral red berry fruit mingling with herby/green sensations in a medium-full body.
2015 Burlington-Chandler, Lodi Malbec – A rare, brash and assertive grower's wine; sweet vanillin/oak qualities lavished on floral perfumes suggesting red cherry and hibiscus syrup infused tea; zesty with fruit acidity in its medium-full body; the red berry qualities finishing with a good smack of leather and tannin.
2014 Hatterle Family Estate, Lodi Cabernet Sauvignon – Another rare grower's bottling, not meant for commercial consumption (but interesting nonetheless); this one, pungent with black fruit encased in earthy/herby, minty and green peppery notes; firm yet fleshy and rounded in black fruit flavor, built into a medium to medium-full body.
2014 Oak Farm Vineyards, Lodi Cabernet Sauvignon – Finely focused array of blackcurrant, notably herby and toasted oak aromas in the nose; medium-full body with a zesty edged poise to its mildly chunky tannin and firm, fluid, balanced feel.
2015 Inkblot (by Michael David Winery, Lodi Cabernet Franc – Nothing "held back" (hence, the "Inkblot" moniker) in this wine's vivid, opaque purplish red color and sweet toned, pedal-to-the-metal nose of violet/floral fruit laced with generous vanillin oak; voluminous yet velvety and zippy in its aggressive fruit and oak qualities.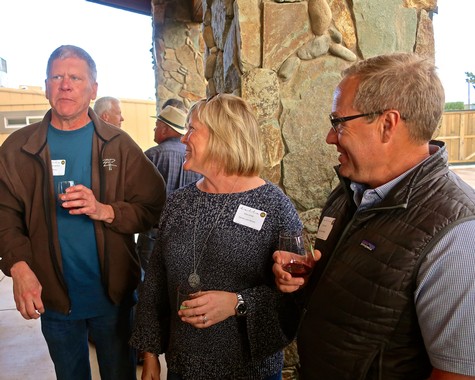 Comments