Letters from Lodi
An insightful and objective look at viticulture and winemaking from the Lodi
Appellation and the growers and vintners behind these crafts. Told from the
perspective of multi-award winning wine journalist, Randy Caparoso.

January 28, 2016 | Randy Caparoso
Lodi's Michael David Winery named Winery of the Year at 2016 Unified Symposium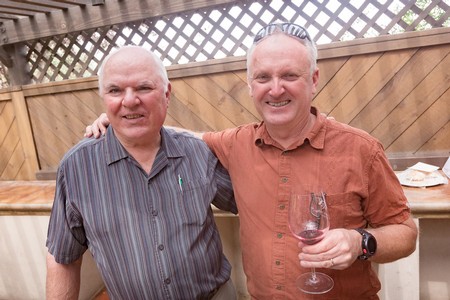 And the hits just keep on coming...
There was a surprise announcement this past Wednesday, January 27 at the Unified Wine & Grape Symposium in Sacramento: Lodi's Michael David Winery was named 2016 Winery of the Year!
For the entire Lodi wine region, this honor was like icing on a cake. Earlier this week, a contingent of over 40 Lodi growers and winemakers – led by Lodi Winegrape Commission Executive Director Camron King and City of Lodi Mayor Mark Chandler – were in snowbound New York City to formally accept the Wine Enthusiast Magazine Wine Star trophy for being named the 2015 Wine Region of the Year (Lodi was selected out of a number of top wine regions nominated from around the world).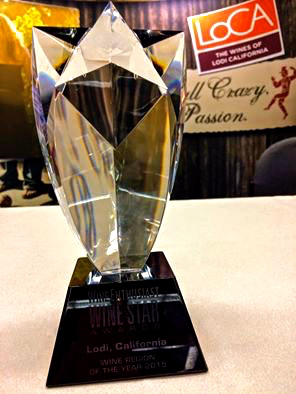 According Lodi News-Sentinel: "The (Winery of the Year) award was announced during the three-day event's State of the Industry address, completely catching the faction from Michael David off-guard, according to Melissa Phillips-Stroud, VP of Sales and Marketing." Ms. Phillips-Stroud is part of the 6th generation of the Phillips family, who own and operate Michael David Winery and have been farming in the Lodi area since the 1860s.
Like Lodi's Wine Star Wine Region of the Year award, this recognition of Michael David Winery's accomplishments is stunning because of its scope and implications: this annual 3-day wine symposium and exhibition draws more than 14,000 industry representatives attending from all over North America. The Lodi News-Sentinel adds: "The award winner was chosen by Gomberg, Fredrikson & Associates, a wine industry consulting firm. The firm used metrics that measured exceptional brand building and outstanding growth to determine the victor."
Let's put this another way: there are over 8,990 other wineries in North America, and over 3,990 wineries in California. Michael David Winery's achievement is a big deal.
According to Phillips-Stroud, "We are beyond excited. It really is a big honor..." Phillips-Stroud is also quoted to remark on "Michael David Winery's record-breaking, Nielsen data-backed growth for its Freakshow label and the 7 Deadly Zins zinfandel... six different Michael David Winery varieties scored 90 points or higher on Wine Enthusiast Magazine ratings."
Also present at this announcement in front of an audience of over 2,000 industry professionals in the Sacramento Convention Center was LangeTwins Family Winery & Vineyards co-owner Randall Lange. "This is the year for Lodi," Mr. Lange was quoted to say in the Stockton Record.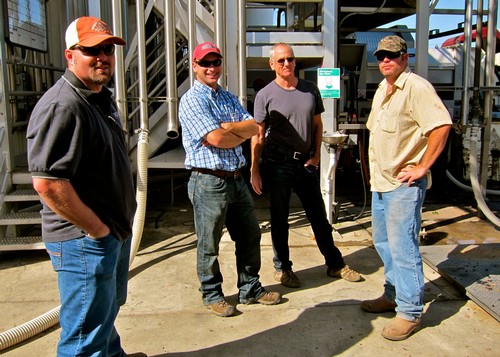 The Stockton Record adds: "Traditionally, the Lodi wine region — which broadly includes San Joaquin County north of Highway 4 and Sacramento County south of Highway 50 — was lumped in with the rest of the San Joaquin Valley as a source of the least expensive 'value-priced' grapes and wine, said Nat DiBuduo, president of Allied Grape Growers, the grower cooperative.
"In his presentation this year, DiBuduo broke out the Lodi/Delta area as distinct from the South Valley, as well as the premium priced coastal and foothill wine regions....'I don't think you can classify the entire San Joaquin Valley as value priced anymore,' he said. 'This year it was more obvious interest in value-priced ones dropped and the interest in Lodi's grapes and wines didn't drop.'
The Stockton Record also quotes John Kautz, who heads up Kautz Farms (one of Lodi's largest vineyard management companies) as well as Ironstone Vineyards: "'Wonderful, absolutely wonderful.' Kautz said that Lodi vineyards had long been a source of top quality grapes for Napa and Sonoma winemakers... 'They are now starting to get a little bit of credit for what they've been doing for 30 years in Lodi.'"
Congratulations to the Phillips family and their entire team for doing Lodi proud, and bravo to all of Lodi's growers, vintners and community for their longstanding faith, diligence, and burgeoning success!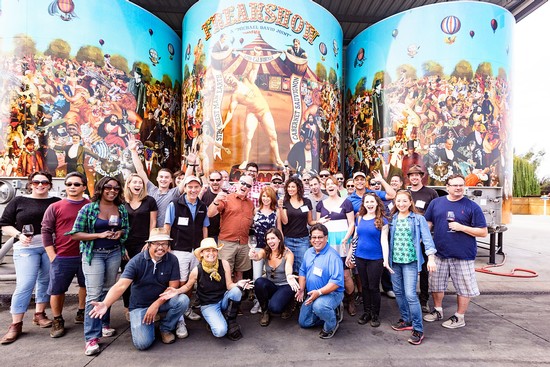 Comments