Letters from Lodi
An insightful and objective look at viticulture and winemaking from the Lodi
Appellation and the growers and vintners behind these crafts. Told from the
perspective of multi-award winning wine journalist, Randy Caparoso.

July 14, 2016 | Randy Caparoso
Lodi Winegrape Commission marks 25 years of unprecedented success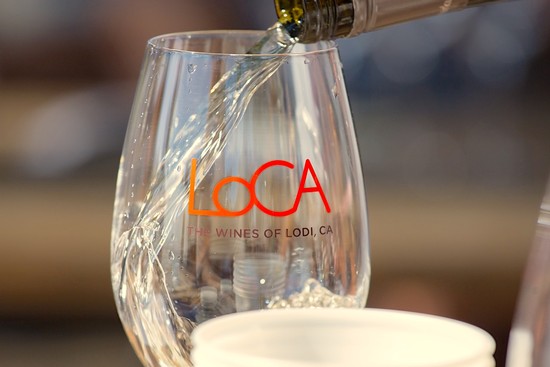 Lodi is, like, weird. That is to say, this sprawling wine region (by far the largest in the U.S., with over 100,000 acres of planted wine grapes, and counting...) is led by an organization of grape growers and wineries collectively known as the Lodi Winegrape Commission.
Pursuant to the State of California Department of Food & Agriculture's Marketing Act of 1937, winegrape commissions are funded by annual assessments of the gross value of winegrape crops. In the case of Lodi, every commercial grape grower within California Grape Crush District 11 is compelled to join. While mandated programs like this are not a choice thing, each grower recognizes the shared benefits of marketing and promotion of the region's grapes, the viticultural research and sustainable grape growing (i.e. Lodi Rules) programs, exposure of wines and the region as a destination through aggressive media and consumer campaigns, and ultimately, profitability for all.
But what is so odd about the Lodi Winegrape Commission? For one, the fact that it is also combination of grape growers (over 750 of them) and wineries (around 80 total) working closely together. In just about every other wine region in America, you have growers, and you have wineries; but for some reason, these groups barely talk to each other, much less sit down to actually plan and execute serious campaigns together.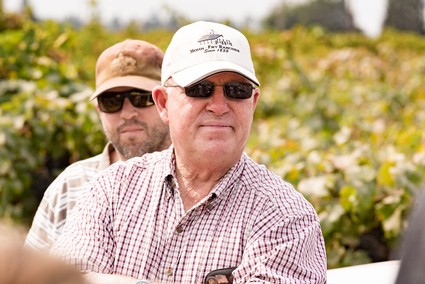 Most of California's wine regions not only have separate organizations for growers and vintners, the wineries themselves are usually divided into separate camps, either sub-regionally or for reasons of politics (since not everyone gets along with everyone, wineries end up picking and choosing their own separate organizations to join, if any at all).
But why? Primarily because farmers are only interested in selling their grapes, whereas wineries are interested in selling their wines. This makes sense, and explains the fundamental divisiveness. It is the reason why, in virtually all other wine regions, growers and vintners do not collaborate; even if many growers belong to vintners' groups, and many vintners belong to growers' groups.
Not so in Lodi. In fact, the Lodi Winegrape Commission has recently come to call itself LoCA; which stands for Lodi, CA, but can also mean, well, "crazy" because, since 1991, this organization has continuously operated under a premise that would be considered daft anywhere else – that winemakers and farmers actually share common interests and goals.
Make no mistake, though, the LoCA priority is still to continue the expansion of the Lodi wine grape growing industry. Nonetheless, the Lodi Winegrape Commission's grower-members are very much cognizant of the fact that the key to achieving this goal is by promoting the actual wines produced from said grapes. The logic being, the more people love Lodi wines, the more grapes wineries will need to buy to produce Lodi wines.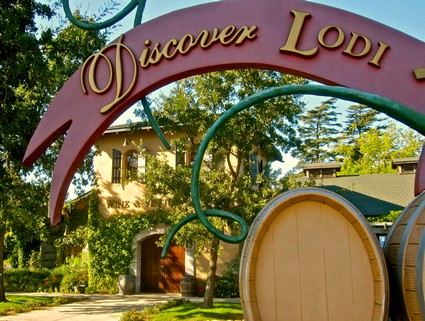 You might think, isn't this like putting a cart before a horse? Well, not if you acknowledge the fact that without a cart a horse has nothing to pull. That is why, in Lodi, the parade is all about the cart and the horse, which makes sense. At least to these loco Lodi people.
2016, as it were, marks 25 years of unprecedented success for the Lodi Winegrape Commission. During the 1990s it was known as the Lodi-Woodbridge Winegrape Commission, but the organization and its mission has remained the same through thick and thin. Officially, in a nut shell: To serve the common interests of all Lodi Crush District 11 winegrape producers and to enhance the profitability of winegrape production through promotion, research, and education.
One of the Commission's first priorities – something most Lodi wine lovers will probably not recall – was simply to get wineries to put "Lodi" on the label. This may not sound like a big deal, but in the early to mid-1990s, it was extremely rare to see "Lodi" on a bottle, any bottle, despite the fact that the Lodi Viticultural Area was officially established in 1986.
In fact, during the Commission's early years you could just as well have called its first Executive Director Mark Chandler (who served for 20 years) "Badger-in-Chief." Somebody had to travel up and down the state to push, prod, beg or cajole wineries to affix the Lodi appellation on their bottlings grown in Lodi. But at the time there was nothing more important: you cannot even begin to get consumers and wineries to appreciate Lodi grapes when they do not even know when a wine comes from Lodi.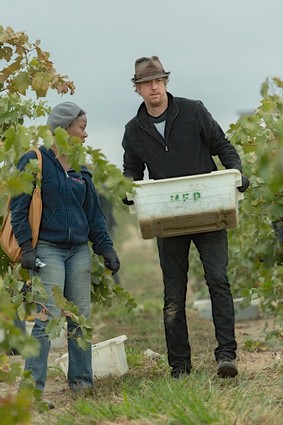 Chandler, as locals know, has recently gone on to other things – including stints as the City of Lodi's mayor (in Lodi, mayors are selected by City Councils, not voted in). Recently Mayor Chandler reminded us, "When the Commission started in 1991 there were just 8 wineries in the area." There were also fewer than 600 growers, cultivating a little less than 50,000 acres of wine grapes.
Back in a June 1997 article in the Los Angeles Times, Chandler expressed the predominant concern of Lodi growers at the time – that of persuading more wineries outside the Lodi region to consider utilizing Lodi grapes. Chandler was quoted to say, "Lodi used to be considered jug wine country... but over the past decade, Napa and Sonoma wineries have come here in growing numbers because they recognize the quality of our grapes. We were the best-kept secret in the business."
Here in 2016, companies based outside of Lodi – particularly giant multi-brand producers such as E. & J. Gallo, Constellation Brands, Bronco and Trinchero Family Estates – still take the lion's share of Lodi grown grapes. But Lodi's image today is actually carved out by Lodi's own wineries; many of them longtime growers who made the decision to take destiny into their own hands by spinning their own grapes into vinous gold. Homegrown wineries like Michael David, Klinker Brick, LangeTwins Family and Mettler Family now produce wines distributed in most states of the Union, as well as in foreign countries across the Atlantic and Pacific.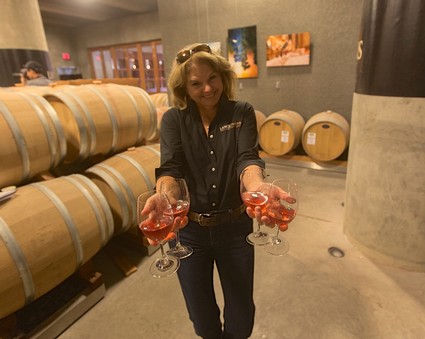 Smaller specialty wineries, producing less than 15,000 cases a year, often grab the most press in print publications and among the growing number of online bloggers, as well as accolades in high profile competitions in which Lodi wines go toe-to-toe with wines from other regions, often coming out on "top." Wineries like Acquiesce, Bokisch, Borra, Fields Family, Harney Lane, The Lucas, m2, Macchia, McCay, Oak Farm and Peirano are among those that have been consistently high performing, further enhancing the region's reputation as a "premium" wine region and, thus, helping to increase the value of Lodi grapes.
Hence, in recent years Lodi has also been able to attract more and more small, premium winemakers from outside the region, adding to Lodi's prestige. Producers like the Sonoma based Tierra Divina (REDS and !ZAZIN) and Napa Valley's Turley Wine Cellars have been sourcing Lodi grapes since the 1990s, and Amador County's Jeff Runquist and Livermore Valley's Fenestra since the early 2000s. In more recent years, "cool kid" brands like Forlorn Hope, Neyers, Odisea/Cochon, The Scholium Project, Precedent, Onesta, Bedrock, David Ramey's Sidebar and Couloir's Straight Line have all contributed to a cutting-edge image of the region with bottlings bearing either the Lodi appellation or names of special Lodi vineyards. More big things from small packages
Total end-result after 25 years of Lodi Winegrape Commission efforts: more than double the acreage of premium wine grapes in the Lodi Viticultural Area, and more than eight times the number of wineries established within the region itself. Everybody wants to get into the act.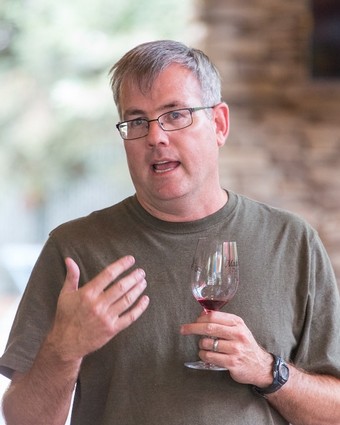 In December 2015 the California Department of Food & Agriculture announced that the latest referendum on the Lodi Winegrape Commission – which is put to vote every 5 years – passed with 90.2% of the region's growers voting in favor of continuation. That's not just a vote of confidence, it's an unequivocal landslide.
"It's an exciting time in Lodi's history," Stuart Spencer, the Lodi Winegrape Commission's Program Manager, was just quoted to say. "Along with the recent recognition (in case you missed it: Lodi being proclaimed Wine Enthusiast Magazine's 2015 Wine Region of the Year) and a deeply-rooted winegrowing heritage that pre-dates Prohibition, Lodi's authenticity and diversity make the region uniquely positioned to move to the forefront of the industry, attracting a new generation of wine drinkers and winegrape buyers eager for high quality and experimental varieties at competitive prices."
Happy 25th Birthday to the Lodi Winegrape Commission, and job-well-done!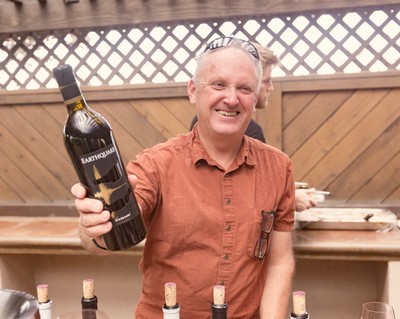 Comments