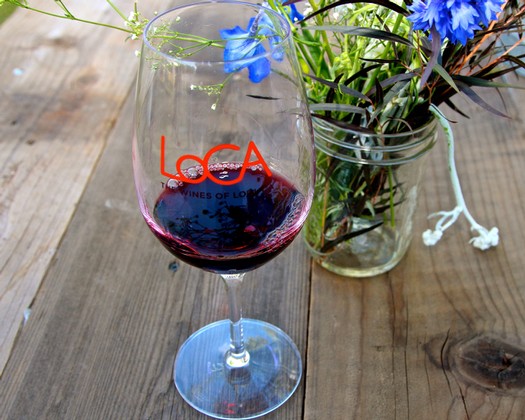 Because we are nosy, we asked a few people associated with the Lodi wine industry about the first time they became hopelessly "hooked" on wine. Not everyone is born into it, like many of the third, fourth, even fifth or sixth generation winegrowers in the Lodi wine region (in that regard, Lodi is almost "weird," or very European, compared to other American wine regions).
But for many wine professionals, there is very much a definitive "first time" – especially for those who had been bitten by a "wine bug" so bad, they decided to make it their career, or life-long pursuit...
Continue »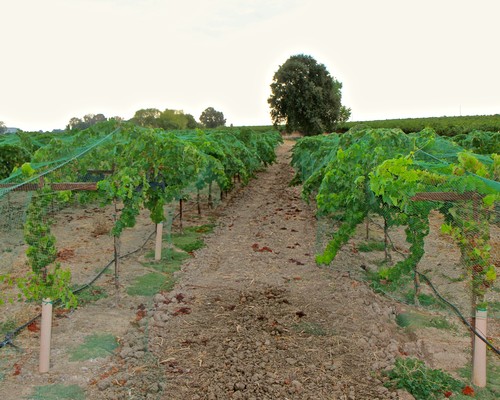 At the beginning of this month (December 2018), PRIE Winery quietly released its 2017 PRIE Silvaspoons Vineyard Alta Mesa-Lodi Mencía ($33). Only 1 barrrel (adding up to 22 cases) was made; representing, as it were, the first commercial bottling of Mencía grown and produced in California – significant even if a single barrel is less than an eye-drop in the vast ocean of wine produced all around the world each year.
But it means something because, well, big things always start off as an inkling in someone's mind; followed by a first cautious, maybe even shaky, step. 
As wine grapes go, Mencía is a relatively little-known red wine varietal, even if cultivated in Spain's Bierzo region probably since the days of the Roman Empire. While Mencía is not a mainstream varietal, there are more than a dozen different brands imported into the U.S. from Spain. Consequently, over the past twenty or so years, Mencía has become something of a wine geek's varietal...
Continue »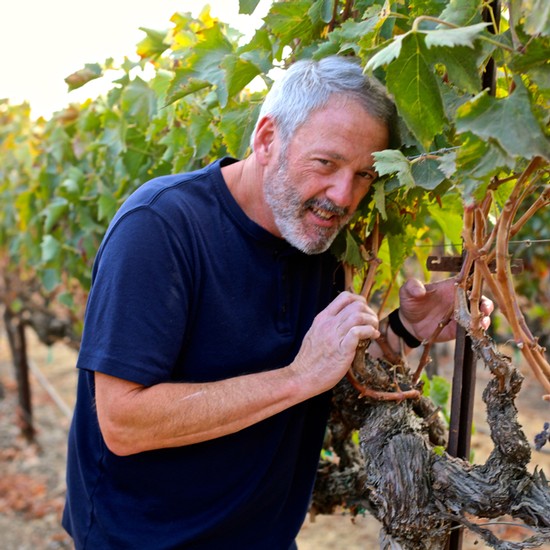 Like many of Lodi's own growers and vintners, Steven Kent Mirassou is a living, walking, talking piece of California wine history. In Mirassou's case, as a representative of six generations of California winegrowing; his lineage tracing back to French emigrant Pierre Pellier, who first founded a winery and established vineyards in Santa Clara Valley (now buried under the edifices known as Silicon Valley) back in 1854.
In 1881 Monsieur Pellier's oldest daughter Henrietta married another vintner named Pierre Huste Mirassou, and a classic California brand was born. In the 1960s, the family's Mirassou Vineyards – by then, pushed down into Monterey County's Salinas Valley by Bay Area urban sprawl – was among the vanguard of modern day California wine pioneers. Their mechanical harvested Chenin blanc (a first for the industry), for instance, set the standard for what was, for a time, California's top selling premium varietal white. Prompting many a Lodi grower, of course, to also plant Chenin blanc by the hundreds of acres...
Continue »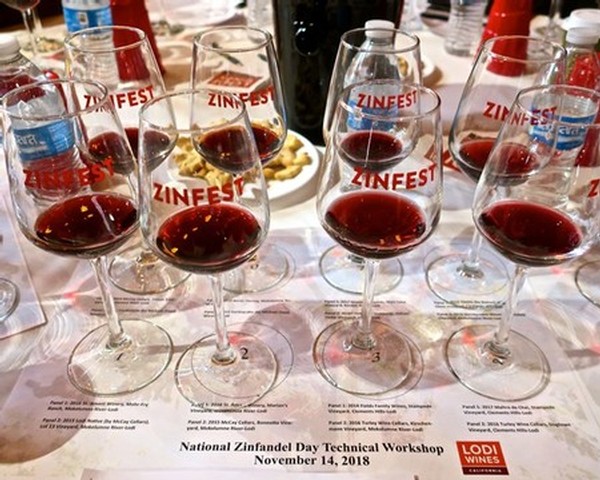 To kick off 2018's National Zinfandel Day week, this past November 14, over 100 winemakers and growers came together from both inside and outside the Lodi AVA for a Technical Workshop co-sponsored by the Lodi Winegrape Commission and ZAP (Zinfandel Advocates & Producers). This educational industry event took place in Oak Farm Vineyards' historic redwood barn, built in 1864.
On the agenda were two 4-man panels – one representing "Growers' Perspectives," and the other "Winemakers' Perspectives" – who addressed the current and future state of Lodi grown Zinfandel. Particularly, exactly what steps can be taken to save many of Lodi's venerated old vine Zinfandel plantings, now in danger of disappearing as a result of the recent market plunge of both White Zinfandel and value priced red Zinfandels ($10 and under). Each panelist also presented two Zinfandel bottlings representing what they grow or produce...
Continue »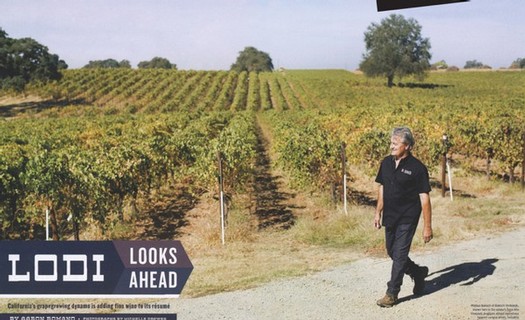 In the current (December 2018) issue of Wine Spectator – America's most widely read wine magazine – Lodi is described as "the engine of California's wine industry" in a 6-page spread, entitled Lodi Looks Ahead – California's grapegrowing dynamo is adding fine wine to its résumé...
Continue »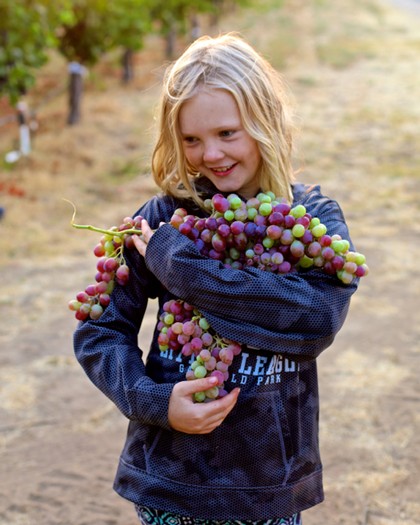 What makes a wine "very Lodi?"
First, it's more than just grown and produced in Lodi. It's also a wine that would be hard to duplicate elsewhere in the world.
The finer white wines grown in Lodi, for instance, tend to be light, fresh, and ringingly pure in their fruit qualities. The region's dependable Mediterranean climate and well drained sandy soils dictate a lot of that. Lodi's white wine specialists tend to pick their grapes early in the season – early August is the norm, but sometimes it's as soon as late July – before the grapes reach higher sugar levels and before they lose their natural acidity. Lower sugars means moderate alcohol levels (12% to 13%), and more natural acidity means tingly tart tastes; framing the natural fruit aromas and flavors in a pristinely fresh, crisp packages...
Continue »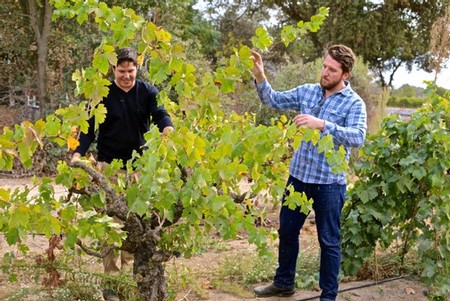 Every "new" generation re-invents the wheel. Why not?
Old-timers can recall when Robert Mondavi boldly proclaimed, in the late 1960s, that we are entering the "Golden Age of California Wine." The 1976 "Judgement of Paris" – when a California Chardonnay and Cabernet Sauvignon happened to "best" a collection of classic French wines of similar ilk – further emboldened the Golden State wine industry, and certainly captured the attention of wine lovers across the country and around the world. It is one of many reasons why, to this day, California still produces over 66% of the wine consumed in the U.S. (re Thach MW's Overview of the U.S. Wine Industry in 2018)...
Continue »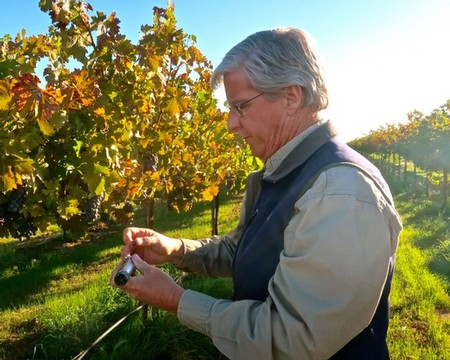 Mark Chandler and Jan Burlington Chandler are well known in the Lodi community – Mark as the former Executive Director of Lodi Winegrape Commission and a current wine industry consultant and Lodi City Council member, and Jan as President of San Joaquin Sulphur Co. and a Co-Chair for Lodi Memorial Health Foundation – and together they are now producing wines under the Burlington Chandler label, all grown from their own estate vineyards in Lodi.
Last week – during the final days of harvest at the Burlington Chandler Vineyard on the north and south sides of E. Peltier Rd. near Des Moines Rd. – Mr. Chandler took the time to chat about his two current releases...
Continue »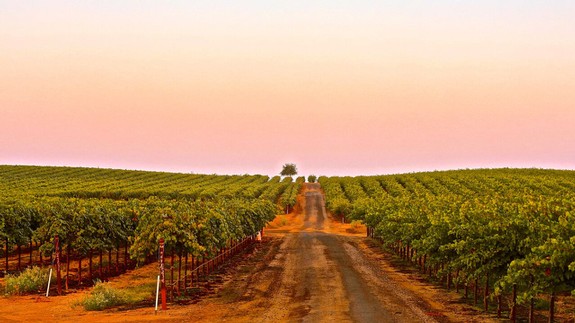 McManis Family Vineyards might be the largest grower of Lodi grapes still unfamiliar to most Lodi wine lovers. There are two reasons for that.
Number one, the McManis Family operation is based in the south end of San Joaquin Valley in the City of Ripon, population 14,000 or so. Like Lodi, Ripon is an agricultural community; dominated, if anything, by almonds, which the locals charmingly call "am'ns." But right behind nuts are wine grapes, and the quiet force behind this economic factor is McManis Family, who have been farming in San Joaquin Valley since 1938...
Continue »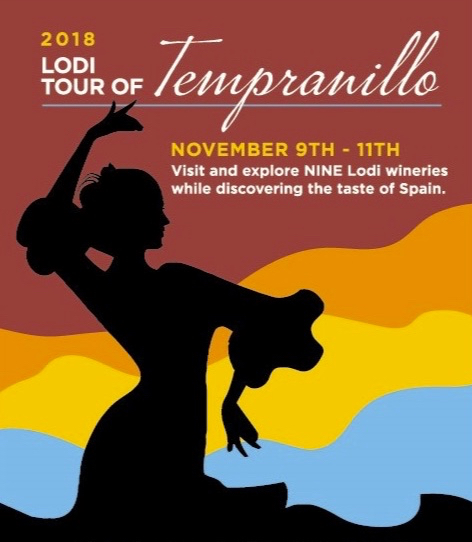 For what has become an autumn ritual for Lodi wine country, we advise you to block out the second weekend of November – Friday the 9th through Sunday the 11th – to partake in the 2018 Lodi Tour of Tempranillo Weekend.
While there are easily over two dozen red wine grapes grown successfully in the Lodi Viticultural Area, Tempranillo has emerged as one of the most natural fits for the region's Mediterranean climate and terroir; whether grown in the sandy loams or gravelly clay loams of Lodi's west side appellations (Mokelumne River, Jahant and Alta Mesa), or in the cobble or boulder strewn volcanic mounds of the east side AVAs (Clements Hills and Borden Ranch)...
Continue »