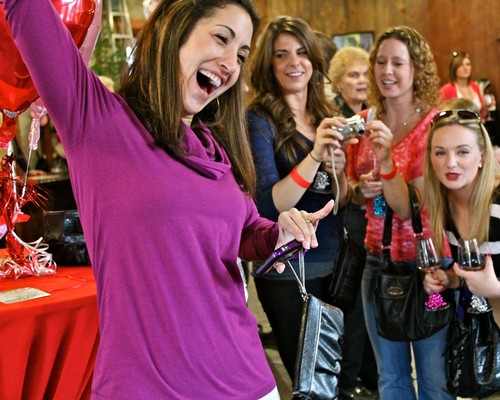 Hard to believe, but Lodi's Wine & Chocolate Weekend is now 3 x 7 years old! This coming February 10 & 11, 2018 will mark 21 years of this annual event, which has always been a great opportunity for wine lovers to enjoy Lodi wine country under ideal conditions...
Continue »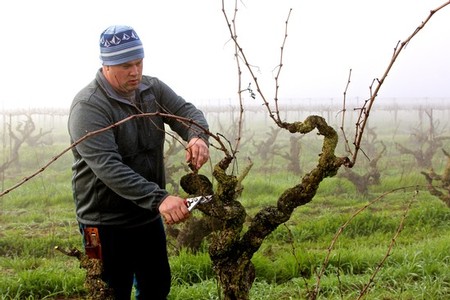 It's that time of year again: the week of the yearly "Zinfandel Experience" put on by Zinfandel Advocates & Producers (a.k.a. ZAP) in San Francisco. For dyed-in-the-wool (or purple tongued) Zinfandel lovers, this is like Christmas and Halloween together – a sacred time for serious fun! For tickets or more information on ZAP's January 18-20, 2018 events, please visit their ZinEx page.
In lieu of the big ZinEx events, here is our take on answer to questions in the minds of many a burgeoning Zinfandel lover – particularly those lovable many who have recently jumped aboard the Lodi bandwagon...
Continue »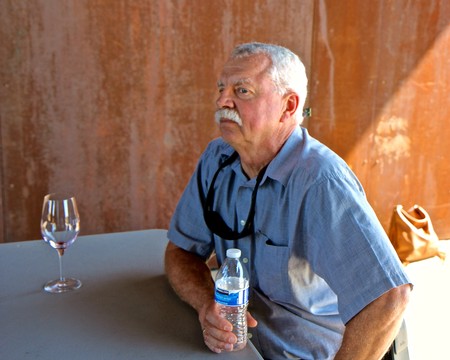 It is largely agreed, within the American winegrowing industry, that the Lodi Viticultural Area's crowning achievement has been the establishment, in 2005, of LODI RULES for Sustainable Winegrowing. What you might not know is that LODI RULES was originally the brainchild, for the most part, of one person: Dr. Clifford P. Ohmart.
Dr. Ohmart – who prefers to be called, simply, Cliff – was Lodi Winegrape Commission's Sustainable Winegrowing Director for 14 years (1996 to 2009). During the past eight years he has been serving as Senior Scientist for SureHarvest (a sustainable agricultural management company)...
Continue »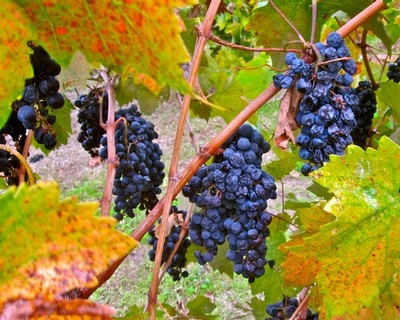 When the weather is nippy, days are short, and you're hunkered down in a cozy room with an open fire and friends, enjoying the moment after a dinner, old-time music playing on a turntable, that's when a good sweet wine seems to take the cake.
Especially sweet red wines; which, served at cool room temperature, come off a little deeper in aroma and flavor than sweet whites. Versions of Port – full bodied wines made from black skinned grapes, fortified to 19%-20% alcohol – are, perhaps, the ultimate sweet reds. Here in Lodi, there is also a handful of sweet reds made in a more natural style: red grapes left hanging (i.e. as "late harvest" red wines) or dried on trays until they raisin to higher sugars, then fermented with no fortification of spirits to more moderate alcohols (say, 16% or 17%)...
Continue »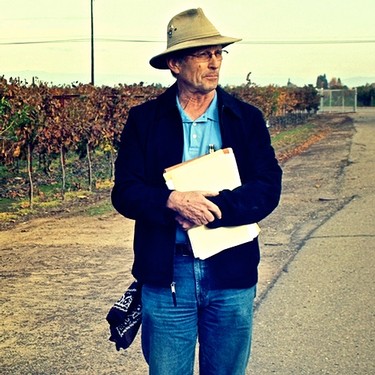 This coming February 6, 2018, Lodi winegrowers will get together for their 66th Annual LODI GRAPE DAY. They will also mark the occasion with a celebration of the retirement of Paul Verdegaal, who has been working full-time as San Joaquin County's viticulture, bush berry and almond Farm Advisor under the auspices of UCCE (University of California Cooperative Extension) since 1986.
Dr. Stephanie L. Bolton – Lodi Winegrape Commission's Director of Grower Communications & Sustainable Winegrowing – tells us: "Paul is retiring as of January 1st 2018 after over 30 years as the UCCE Viticulture Farm Advisor. You could safely say that he's literally affected every grape grown in San Joaquin County! 
"Paul is the first guy most of our growers call when they need to know something or have a problem in the vineyard. We are planning his retirement reception as part of our annual LODI GRAPE DAY, which Paul himself has helped organize for many years – and in true Paul fashion, he has organized the agenda for that day, and will be speaking twice at his own day of honor!"
Continue »


January
Vintage 2017 in Lodi started off with a bang, as an honor roll of Lodi grown wines took "Best of Class" awards at the San Francisco Chronicle Wine Competition, which in 2017 involved over 7,000 entries grown and produced in no less than 28 states across the country... Continue »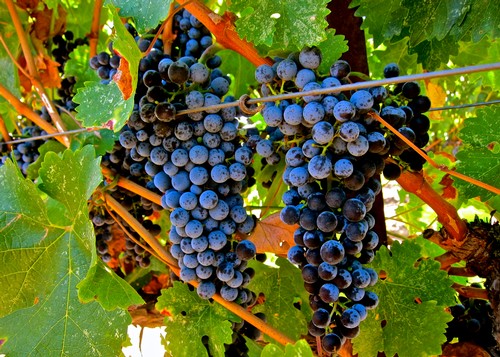 Lodi grown Cabernet Sauvignon is hugely important to the California wine industry. How huge?
According to the 2016 USDA California Grape Acreage Report, these are the California Grape Crush Districts with currently the largest number of Cabernet Sauvignon acres planted...
Continue »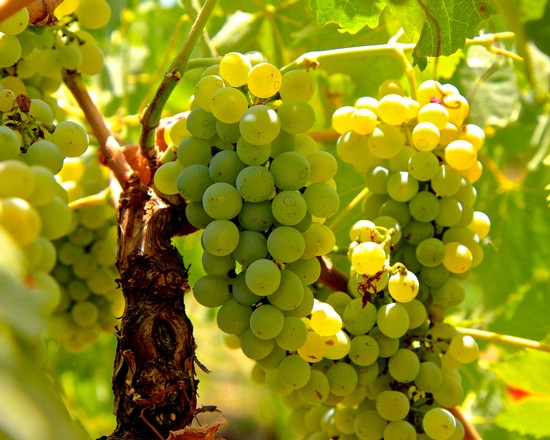 If you ask Nathan Kandler – a winemaker widely admired for the exquisite Pinot Noirs and terroir driven Chardonnays that he handcrafts from Santa Cruz Mountains fruit for Thomas Fogarty Winery & Vineyards – the Lodi wine region "is a sleeping giant."
Kandler makes no bones about saying: "To me, Lodi is just waiting to explode. The soils are just phenomenal – some of the most interesting in the state. It's really a great place to grow a range of varieties, and I hope the growers there continue to experiment. It's one of the few places in California that you can make great wines that are affordable. The value proposition there is high. It can be a challenge to sell the wines, as many buyers assume the wines are very ripe but I think that prejudice is changing. It is such a large and diverse area that defining a singular 'Lodi' can be a challenge..."
Continue »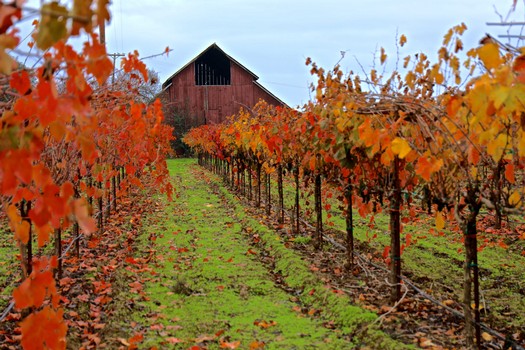 Every year since 2010 we have presented our "12 Most Interesting Lodi Wines of the Year." It's an enjoyable experience, if you sip it with the proper amount of levity.
Think of the raised eyebrow of the famed "Most Interesting Man In the World." The older, silver haired version, not the hunkier new one. Who else, for instance, has never had to make a reservation on Valentine's Day? Who once ran a marathon because it was on his way? Whose business card says, "I'll call you?" And who was finally seen leaving, on his way to Mars (after handing keys to his luxury car to a Tibetan monk), with the words, "His only regret is not knowing what regret feels like?"
Continue »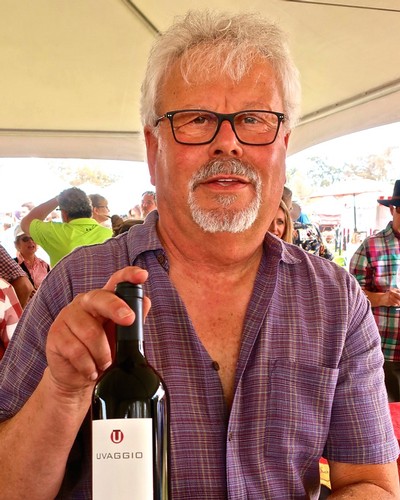 Alone in the vegetable kingdom, the vine makes the true savor of the earth intelligible to man. - Colette
The knock on California wines – particularly by those with a penchant for European wines – is that the weather is so warm and benign that the resulting wines are invariably more fruity than expressive of "place." This may be true. In fact, rather than wines that best express their respective vineyard sources, American magazines tend to gleefully give the highest scores to wines that have the plumpest, fruitiest character.
When it comes to wines, California is like the preening hunk or curvaceous hussy we can't wait to watch each week.
But is it the weather or the grapes that pump up California wines into shallow, liquid fruit bombs? Nearly 30 years ago, on a personal quest to learn what makes French wines tick, I tasted for the first time white wines in Provence made from a grape called Rolle. It was an awkward introduction, as are all encounters when you have no point of reference and something is a little off or different. These white wines were not full bodied or intense with fruit, which is how California wines are rated. Instead they were lean, tart and dry – like drinking mineral water, only with alcohol and a squeeze of lemon – and their aromas were more like mixtures of thyme, anise and lavender rather than the apples-peaches-pumpkin-pies typical of California wines...
Continue »