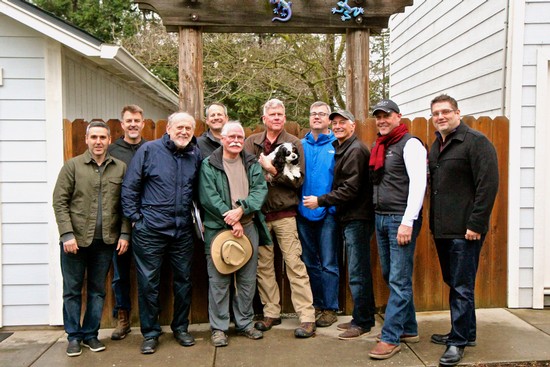 Zinfandel is not the only grape in which the Lodi Viticultural Area excels. But it has always remained the region's signature grape.
It is also a measure of Lodi's standing in the world of Zinfandel that out of the seven days that the editors of the widely read International Wine Review spent in California this past February 2017, gathering material for a double-issue (released earlier this month) devoted completely to California Zinfandel, they set aside a full two days to research Zinfandel in Lodi. Zinfandel Advocates & Producers (a.k.a. ZAP) also played a major part in organizing the magazine's California visit...
Continue »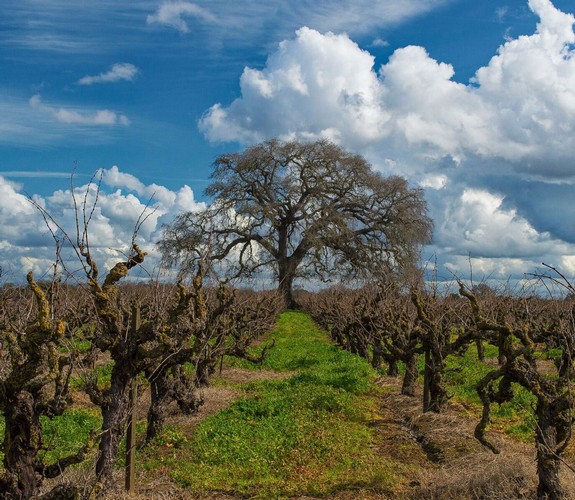 My heart is drenched in wine...
- Norah Jones
To see the world of Lodi wine country through the lens of Lodi photographer Dena Marquez is to experience an unbridled enthusiasm and ardor for the natural elements that make Lodi Lodi.
Consequently, the colors in Ms. Marquez's particular style of photography seem to spring from their surfaces like the fragrances of fruit driven wines (Lodi style wines) leaping from the glass. White clouds in blue skies become irrepresible, somersaulting acrobats. Sonorous sunsets are like dramatic endings to musical scores. Yellows in wild mustard chirp like newborn chicks. Lichen crusted old vines are like old men with wizened, wine stained hands, sitting in dark rooms, murmuring about vintages long past or forgotten...
Continue »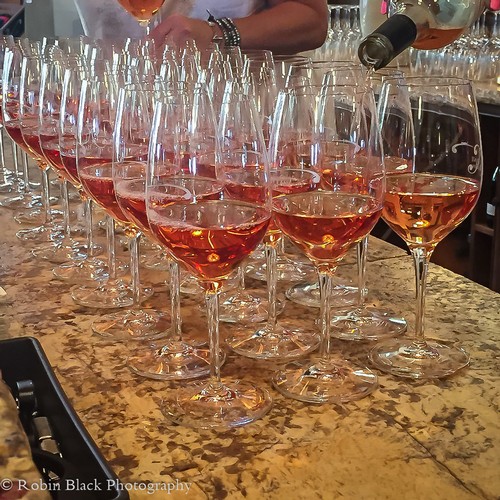 Oh, it's that time of year again – when red balls of mercury are shooting up to alarming notches above 100.
Lodi wine country's sea of vines, if you haven't noticed, has also been growing at a rampant pace this past spring. Out in the fields, curly tendriled canes seem to be striving for elephant eye heights, with lobed leaves looking downright tropical in size and, well, greenness. Biblical winter rains will do that to a wine region...
Continue »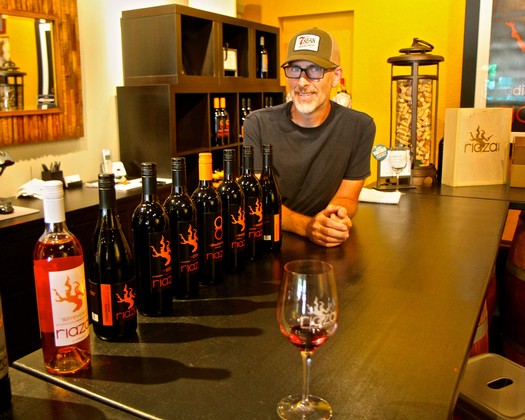 First things first: Riaza Wines is different from other Lodi based wineries.
The back-story, perhaps, may not be so different: A young couple sharing a love of wine travel to Spain (finding a little town called Riaza, as it were), fall in love with the culture and gastronomy, and come home determined to produce their own Spanish inspired wines...
Continue »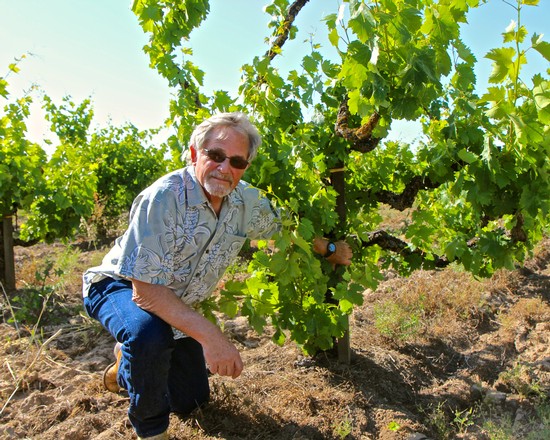 Although the Lodi Viticultural Area is becoming increasingly well known for its wide range of grapes and varietal wine types, the region's single most important ambassador remains the classic Zinfandel grape, now produced primarily as a red wine (as the popularity of fruity, pink colored "White Zinfandel" continues to wane).
Lodi grown Zinfandel, of course, is also associated with the region's thousands of acres of "old vine" plantings – largely planted between the 1890s (the oldest) and 1970s. The best selling bottling by Delicato Family Vineyards (i.e. DFV) – sold under their Gnarly Head Old Vine Zinfandel label – is based upon the meager yet intensely flavorful fruits of these phenomenally wizened, gnarled, head trained, spur pruned vines; most of them planted on their own rootstocks in the rich yet porous (Tokay) sandy loam soils defining the historic Mokelumne River AVA, surrounding the City of Lodi...
Continue »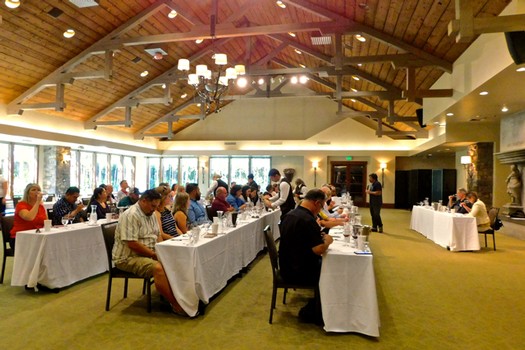 How do Lodi wines compare to the best in the world?
That was the question put forth to an audience of 60 wine lovers – nearly half of them, Lodi wine professionals (winemakers, owners, winery managers, et al.), plus consumers – this past Friday, May 19 in a blind tasting comparing 8 Lodi wines with 8 similar wines from France, Spain, South Africa and Sonoma County. This was extra-curricular event taking place during 2017's Lodi ZinFest weekend at Lodi's resplendent Wine & Roses Hotel & Spa....
Continue »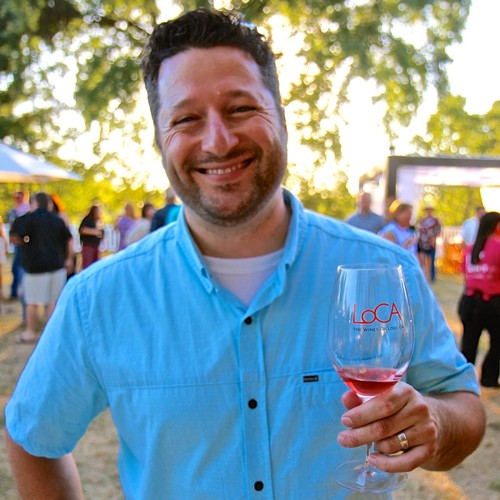 Over 5,000 wine lovers cannot be wrong! That's how many gathered in Lodi wine country this past weekend to enjoy a Friday Vintners Grille, where they were able to rub shoulders and boogie under the stars with Lodi growers and winemakers, as well as the big, annual Saturday ZinFest Wine Festival bash...
Continue »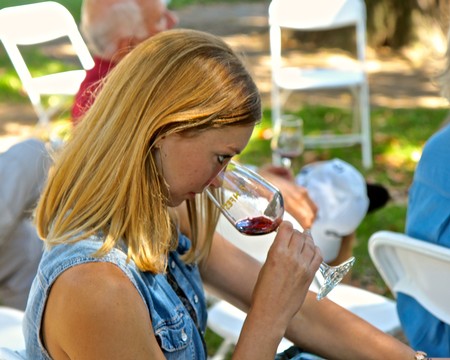 How to taste wine (without the gobbleygook)
Ready to get into the Lodi ZinFest swing of things?
Tasting wine is not as complicated as you think. It is, in fact, just like tasting food, except it involves a liquid in a glass, and getting accustomed to a five-part process involving
• Seeing
• Swirling
• Smelling
• Sipping
• Spitting
Continue »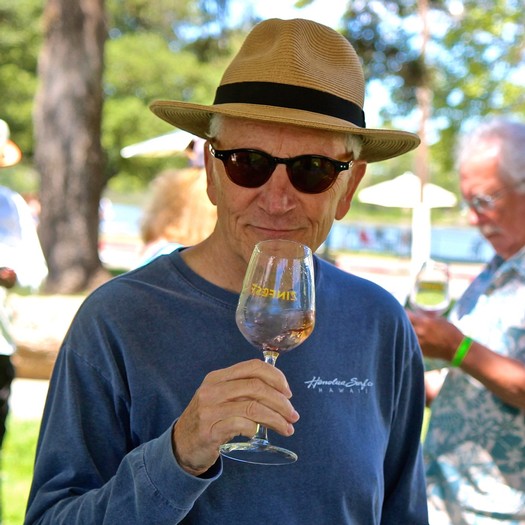 When strolling through the park one day... in the merry merry month of May ...- Ed Haley (The Fountain In the Park)
Lodi's yearly ZinFest comes up in two weekends (May 19-20, 2017)!
Besides the fact that it happens during the merry month of May (or, as the old English poem goes... so frolic, so gay, and so green, so green!), there are several great reasons why you should be there...
Continue »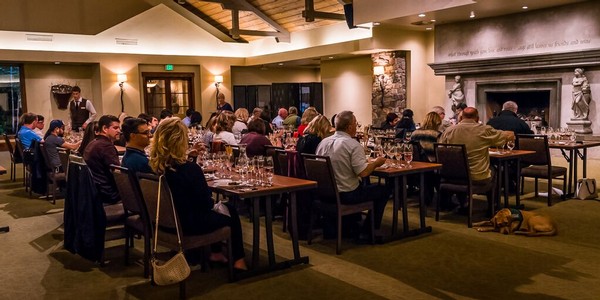 On this page we welcome guest blogger Robin Black, who pens Wine-Stained Lens when not plying her trade as a professional photographer (visit Robin Black Photography). Robin reports on a Lodi wine and food class that took place this past April, led (as it were) by our regular lodiwine.com author Randy Caparoso.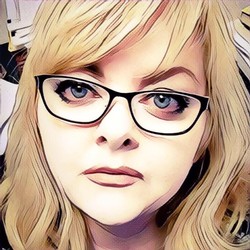 Take it away, Robin!
Continue »