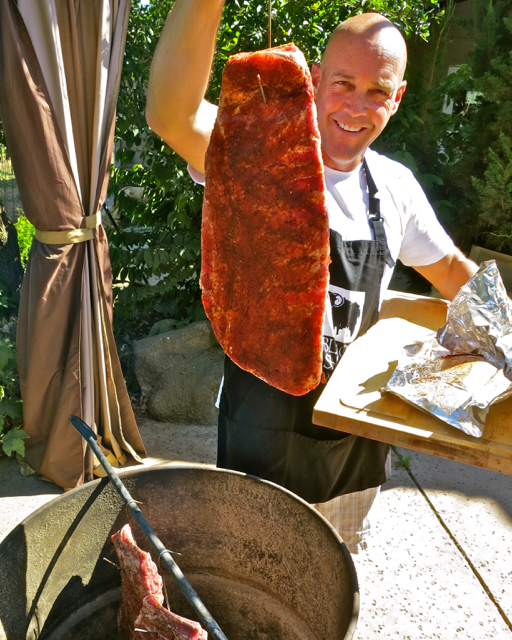 The summer of 2018 is upon us (starting June 21st!), and you can almost hear the squeaky sound of grills being wheeled out into backyard patios in preparation for that season of all seasons for the outdoorsy, culinary minded: Barbecue!
Barbecue is like Zen, in that (to borrow an analogy from zen-buddhism.net) when trying to describe the taste of barbecue to someone who has never tasted it, you can try to explain the aromas and sensations of it, or you can compare and correlate it with similar foods. However, barbecue is barbecue... when you live it, you know it!
And what we know is that barbecue is not the same kind of food you prepare indoors, in your kitchen. Barbecue means foods with smoky or even charred and caramelized flavors. Maybe it's the caveman in all of us, but for some reason that taste sensation gets the mind, and palate, salivating. And like cavemen, we frequently need a good beverage; perhaps beer or iced tea, but preferably a good, zingy wine of a certain type...
Continue »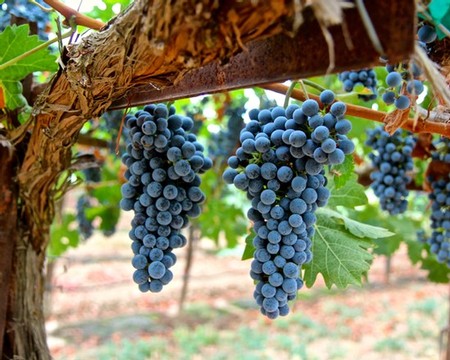 In 2017 Silvaspoons Vineyards' Ron Silva harvested his first crop of Mencía at his Alta Mesa-Lodi ranch. As far as we know, this is the U.S.'s first commercial planting of the grape.
Mencía – native of the northwest regions of Spain, close to Portugal – is a late-to-the-party black skinned grape, enjoying relatively modest yet intense adoration among connoisseurs of Spanish red wines only within the past 15 years...
Continue »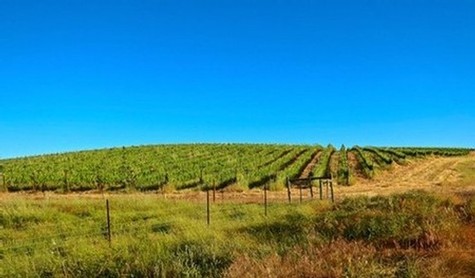 Over the weekend we received a note from David Gates, who is V.P. of Vineyard Operations for Ridge Vineyards – a winery that deserves all the credit in the world for being the first modern day California producer to take Zinfandel seriously.
According to Gates: "We are excited about coming back to Lodi after a loooong hiatus. We are looking to diversify our Zinfandel portfolio to help spread out the harvest; and we have seen how Lodi has changed in the last ten or so years – with better, or different, viticulture..."
Continue »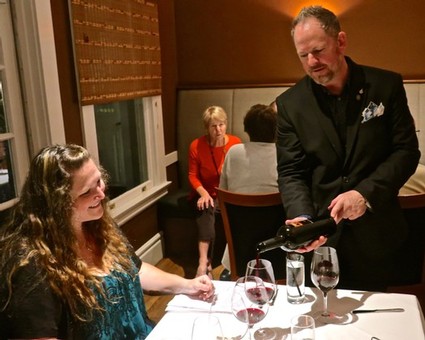 Last week Wednesday (May 23, 2018), Lodi wine country's Mettler Family Vineyards hosted a most "unusual" wine dinner at Towne House Restaurant in Wine & Roses Hotel & Spa.
Instead of showing off the wines for which they are best known from Hawaii to New York – namely, their acclaimed, elegant Cabernet Sauvignon, their powerful Petite Sirah, and their classically rich and chunky Zinfandel – they presented a dinner highlighting their lesser known, alternative style wines...
Continue »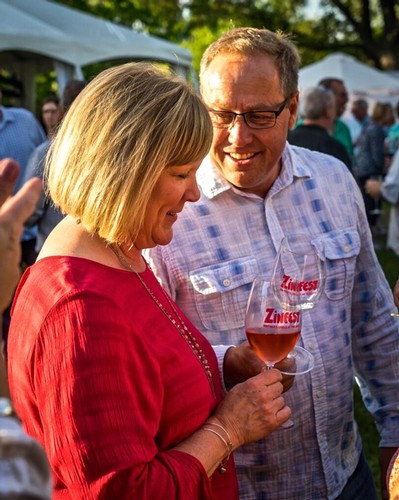 Another year, another memorable Lodi ZinFest, which took place last week May 18-19, 2018.
ZinFest is Lodi wine country's biggest event of each year, and the thousands of wine lovers who attend cannot be wrong about that fact! For those who have attended ZinFests of years past, the exciting thing is being part of a wine culture that has quickly become one of the world's most important...
Continue »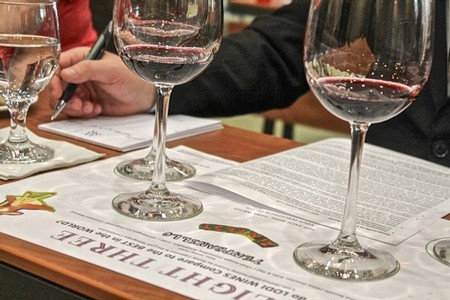 Exactly how do Lodi wines compare to not only those of the rest of California, but also to counterparts in France, Spain, New Zealand, or other wine regions of the world?
This was the question addressed at our 16-wine blind tasting held last week Friday (May 18, 2018), as a ZinFest pre-event. The goal was not to find who makes the "best" wines. As the classic British wine writer André Simon once put it: We can all have good taste, but not the same taste. Our purpose, rather, was to "discover" sensory distinctions. What makes Lodi different – and in that sense, what makes Lodi wines worthwhile?
Continue »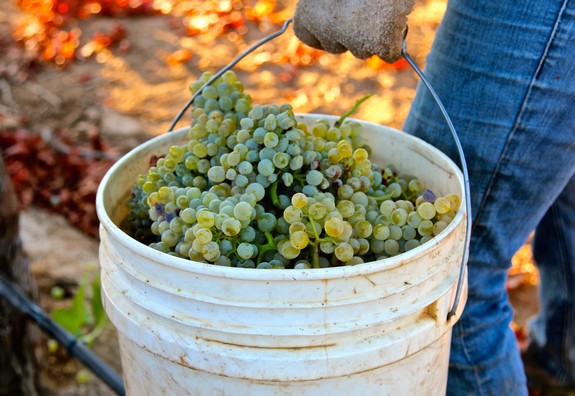 As one of our "pre-ZinFest" events this Friday (May 18), we are holding our second 16-wine "Lodi vs. the world" blind tasting – and event, alas, that has been sold out.
In preparing for remarks to share on the four Lodi grown grape varieties that will be featured in this tasting, we found ourselves geeking out on the fascinating history, going back hundreds of years, of each varietal category. If you're a wine fanatic, this turns you on.
As it turns out, the exercise also makes a great preview of the dozens of different wine types that wine lovers will be able to experience at this Saturday's (May 19) 2018 ZinFest Wine Festival – and for that, you can still purchase tickets at pre-event rates (please visit zinfest.com for online sales).
You don't want to miss it! Meanwhile... the facts, ma'am, just the facts, on three of the four varietal categories we will be studying in earnest at this Friday's blind tasting...
Continue »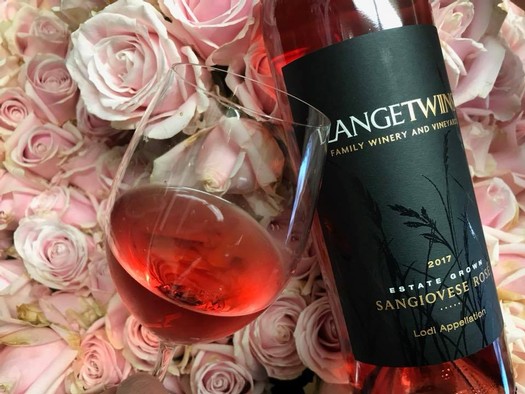 You may have noticed, lately here in Lodi, that everything's been coming up rosés.
For good reason. Because of its warm yet mild and steady Mediterranean climate – not unlike France's Provence region, the source of easily the world's largest sea of rosés – dry pink wines of premium, and even world class, quality seem to come easily to the Lodi Viticultural Area...
Continue »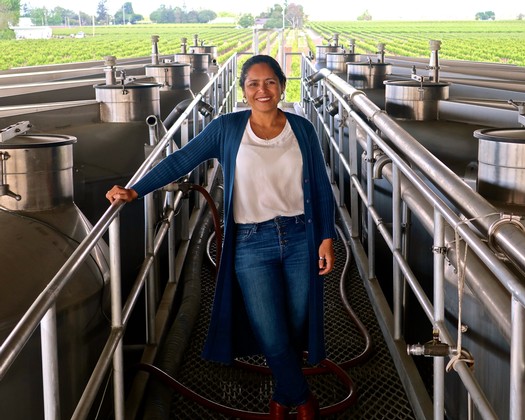 With the release of a second vintage of white wines crafted by winemaker Susana Rodriquez Vasquez, Peltier Winery & Vineyards has seized a leadership position within the Lodi winemaking community in respect to a couple of dry style varietal whites: Vermentino and Sauvignon Blanc...
Continue »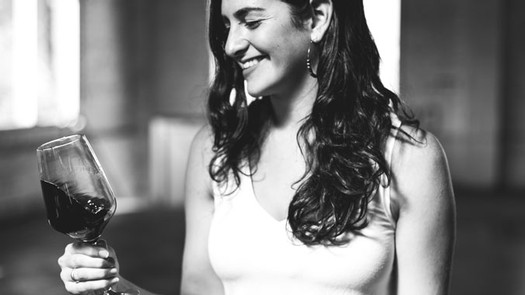 Plethora of Uniquely "Lodi" Wines
It's called "ZinFest," but make no mistake: Lodi's ZinFest Wine Festival – taking place Saturday, May 19, 2018 at bucolic Lodi Lake Park (12:00-5:00 PM) – is about far more than Zinfandel.

Dozens of wineries will be pouring over 200 different wines; including the light, fragrant, zesty styles of dry whites and rosés for which the region is becoming increasingly known...

Continue »