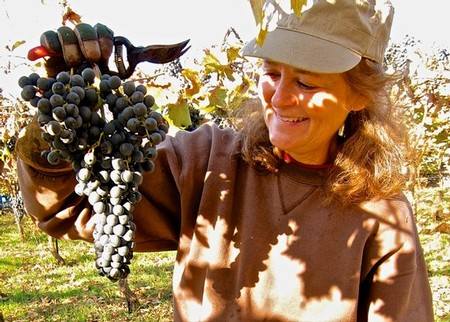 How well do you know your wine grapes? To take a measure of your knowledge, we invite you to take the little quiz below, which gives us an excuse to show off photos of some of the more unusual grapes grown in Lodi.
The Lodi Viticultural Area, in fact, is the place to be if you are a student of wine, making a concerted effort to bolster you knowledge of wine grapes. Why? Beause there are over 100 variations of Vitis vinifera – the classic cultivars of the European family of grapes – grown out here in the Delta. Easily the most in the U.S. (for a full list and pictorial, see the 100 Grapes of Lodi)...
Continue »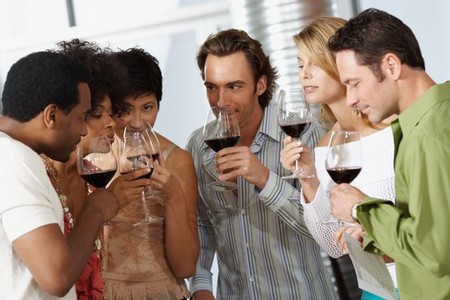 Exactly what is good wine?
That is to say: Why, in a store, is one wine rated 95 points out of 100, and another wine just 89 points? Is there a difference in quality that would matter to you? Is an extra 5 or 6 points even worth an extra $5 or $6, or another $50 or $150 for one measly bottle?
We have parsed the vagaries of 100-point rating systems elsewhere in this blog (re Discovering your own taste beyond 100-point scores). But if you are still scratching your head over the definition of "good wine," it might comfort you to know that even wine professionals still puzzle, or strongly disagree, over this simple question...
Continue »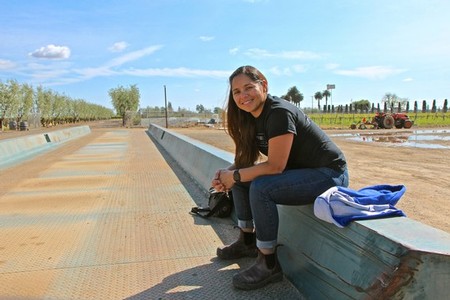 As much as we harp on the intrinsic ecological advantages of the Lodi Viticultural Area, there is also a growing number of "star" winemakers playing a crucial role in the region's growth.
True-blue Lodi wine lovers are familiar with some of the bigger names among our winemaking talents.
We turn your attention to a newer, brightly shining "star" winemaker who, so far, has been quietly working under the radar since joining Peltier Winery & Vineyards a little less than a year ago: Susana Rodriguez Vasquez, who calls herself Susy...
Continue »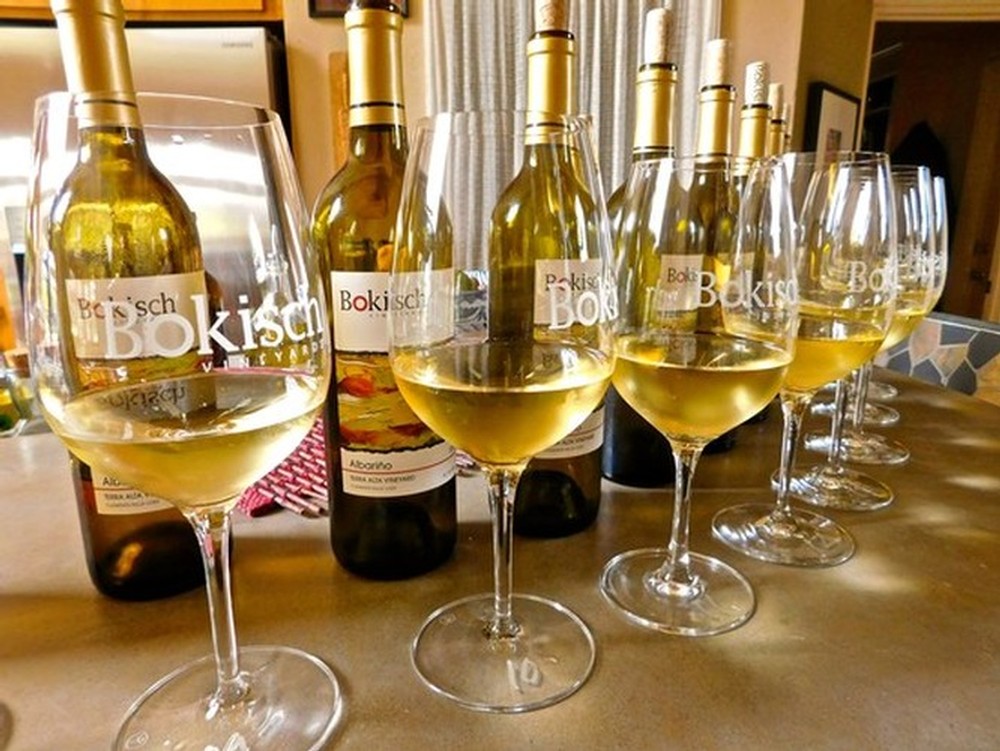 Does a white wine like Albariño age? Does it really matter?
Whites like Albariño, after all, are produced to be consumed immediately upon bottling, which is fine by the vast majority of American consumers who pop their bottles within days (more like hours or minutes) upon purchase.
Nonetheless, Markus and Liz Bokisch of Lodi's Bokisch Vineyards – one of the California pioneers, and indubitably the acknowledged masters, of this Spanish grape – did something unusual, even for them, this past week. They lined up nine of the most recent vintages of Bokisch Albariño – all sourced from their Terra Alta Vineyard in Lodi's rolling Clements Hills sub-appellation – and tasted them all together...
Continue »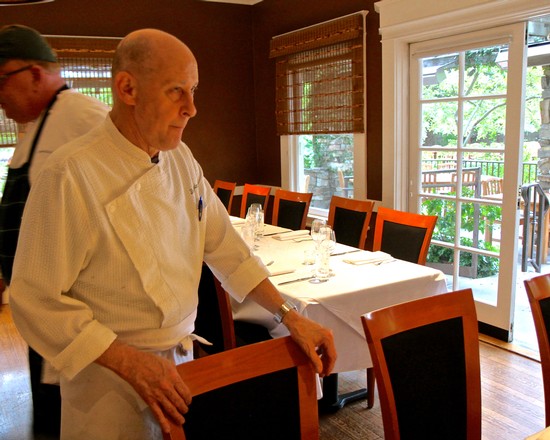 "A Light exists in Spring," wrote Emily Dickenson, "Not present on the Year, At any other period..."
Although these exact words – expressing the radical changes felt all the way down to the bones when April flowers, and even showers, awaken spirits and senses – may not have been on the minds of the 28 people gathered this past Wednesday (April 5, 2017) in Wine & Roses Hotel's Towne House Restaurant, our earth did seem to tilt, ever so slightly.
The event was a 6 course/6 wine spring themed celebration prepared by the celebrated Chef Bradley Ogden; where a heady Dickensonian joy was tasted in each nibble and sip, and the sense of clarity, promise and hope often associated with the early days of the vernal equinox permeated the air...
Continue »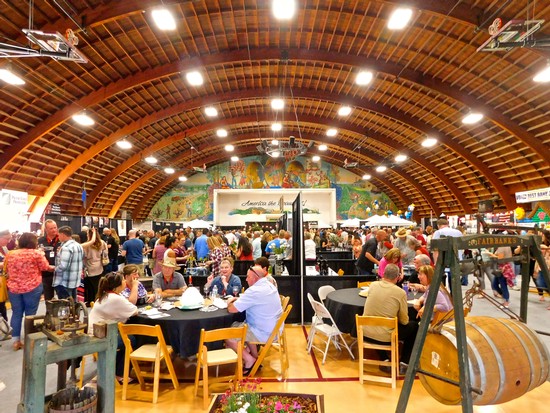 For 35 years it was the Lodi Spring Wine Show, but now it is the Lodi Wine & Food Festival that takes place each year at the end of March or beginning of April on the grounds of the Lodi Grape Festival.
No matter, because the 2nd Annual Lodi Wine & Food Festival still had the feeling of spring, as it gave many of the participating Lodi wineries a chance to trot out their latest wines – including recently bottled 2016 whites and rosés, which are all vinified pretty much bone-dry (the days of sweet, tutti-fruity "vin rosé" are long gone, and even soda-pop-like White Zinfandel is pooh-poohed by the local vintners of today)...
Continue »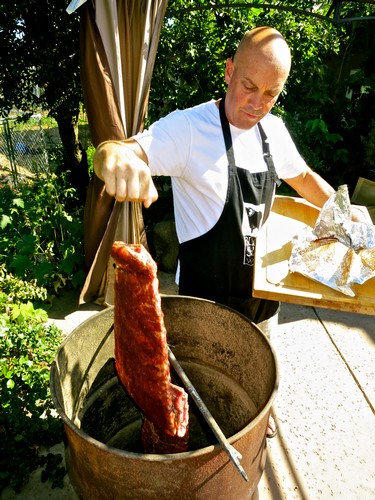 Are we overstating things when we say that Lodi wines are ideal for barbecued foods?
Hear us out: Lodi is known – and sometimes faulted (particularly by more narrow minded wine press) – for growing softer, lusher, fruit-forward styles of wine.
We get that; but we also know there are advantages. Our climate falls within the warmer spectrum of what is defined as a classic, dry seasonal Mediterranean climate. That is to say, Lodi's average temperatures are on the par with the mid-to-upper sections of Napa Valley (St. Helena and northwards) as well as Sonoma County regions up around Healdsburg, but without as much fog influence during the growing season.
This results in slightly narrower diurnal swings – summer nights that are not quite as cold, and summer days that are not quite as hot – which, when you think about it, are closer to what you actually find in the Mediterranean Basin (where classic "hot" wine regions, like France's vast Provence, are even narrower in diurnal swings than anywhere on the West Coast). This subtle difference has an impact on grapes, and ultimately on Lodi's unique style of wines...
Continue »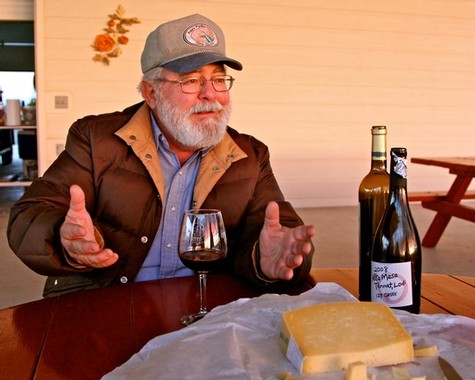 Some of our most popular ZinFest Wine School "classes" over the past ten years have been our wine and cheese tastings; especially recently, since we've been able to count on the help of Lodi's own local cheese master, Cindy Della Monica (owner of Downtown Lodi's Cheese Central).
To get you warmed up for this year's ZinFest wine and cheese tasting, we thought it a good idea to discuss the subject in cheesy detail. Why? Because it's almost as much fun as sitting down with plates of cheese and glasses of wine to actually consume the subject! So here goes...
Continue »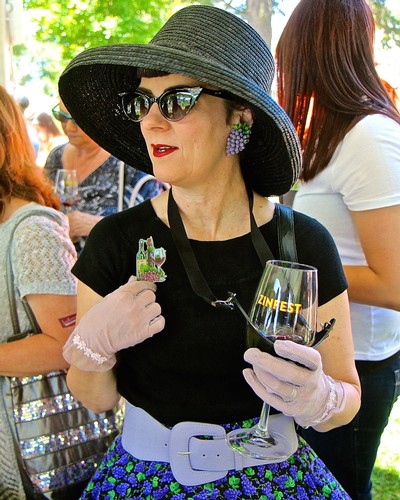 It may be all about the vino – the deliciously round, lush, pure and balanced wines of the Lodi wine region – during the Saturday wine festival at 2017 Lodi ZinFest (May 20, 2017), but you can bet that you will be able to experience the liquid joy of Delta grown grapes in a variety of other stimulating ways.
Starting with the culinary and educational...
Continue »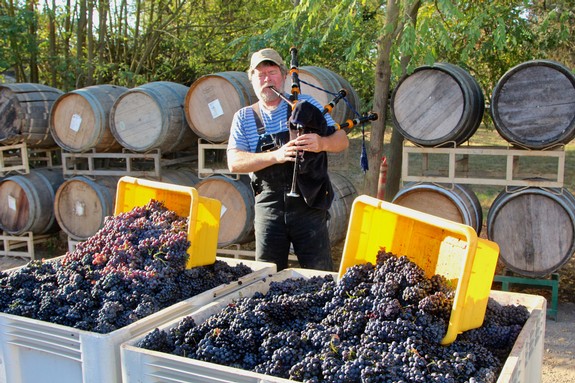 Count Greg La Follette as another widely proclaimed winemaker based outside the Delta who has come to appreciate the distinct beauty of the Lodi Viticultural Area.
Mr. La Follette – who previously established his field creds as a North Coast Pinot Noir and Chardonnay specialist of considerable notoriety at wineries like Flowers, Hartford Family, De Loach, and most recently his own La Follette Wines (formerly called Tandem) – has recently begun selling "futures" for a 2015 Alquimista Cellars Jessie's Grove Ancient Vine Zinfandel ($55). The Sebastopol/Sonoma based Alquimista Cellars is La Follette's latest project, started two years ago in partnership with Patrick Dillon, following a disassociation from his former eponymous business...
Continue »