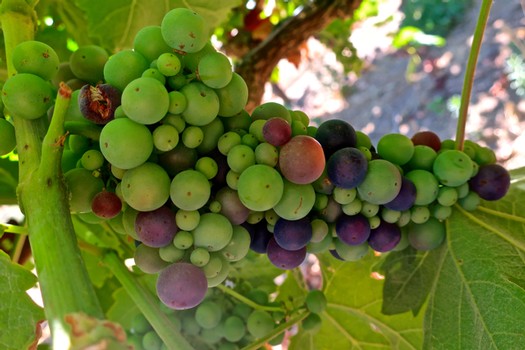 When is the last time you've had a darned good rosé made from Zinfandel? Not a typically tutti-fruity White Zinfandel, mind you. But rather, a bone-dry, full and fleshy, reddish pink rosé that is just as deep and meaty as it is bouncy and opulent with watermelon/black cherry/blueberryish fruit, tinged with a sprinkle of cinnamon/spice.
Chances are, you haven't had a wine like this because, for some reason, Zinfandel specialists (even in Lodi) seem to be extremely reluctant to make seriously dry pink wines from Zinfandel, even though the grape is perfectly capable of that.
And chances are, you haven't yet experienced the 2017 Mikami Vineyards Lodi Rosé ($29), grown and farmed by the same family with roots embedded deep in Lodi soil for well over 100 years...
Continue »