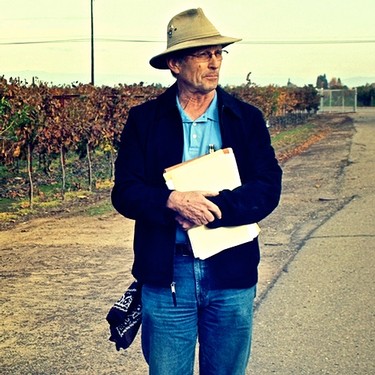 This coming February 6, 2018, Lodi winegrowers will get together for their 66th Annual LODI GRAPE DAY. They will also mark the occasion with a celebration of the retirement of Paul Verdegaal, who has been working full-time as San Joaquin County's viticulture, bush berry and almond Farm Advisor under the auspices of UCCE (University of California Cooperative Extension) since 1986.
Dr. Stephanie L. Bolton – Lodi Winegrape Commission's Director of Grower Communications & Sustainable Winegrowing – tells us: "Paul is retiring as of January 1st 2018 after over 30 years as the UCCE Viticulture Farm Advisor. You could safely say that he's literally affected every grape grown in San Joaquin County! 
"Paul is the first guy most of our growers call when they need to know something or have a problem in the vineyard. We are planning his retirement reception as part of our annual LODI GRAPE DAY, which Paul himself has helped organize for many years – and in true Paul fashion, he has organized the agenda for that day, and will be speaking twice at his own day of honor!"
Continue »


January
Vintage 2017 in Lodi started off with a bang, as an honor roll of Lodi grown wines took "Best of Class" awards at the San Francisco Chronicle Wine Competition, which in 2017 involved over 7,000 entries grown and produced in no less than 28 states across the country... Continue »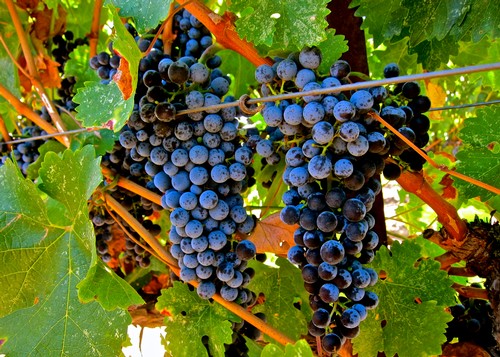 Lodi grown Cabernet Sauvignon is hugely important to the California wine industry. How huge?
According to the 2016 USDA California Grape Acreage Report, these are the California Grape Crush Districts with currently the largest number of Cabernet Sauvignon acres planted...
Continue »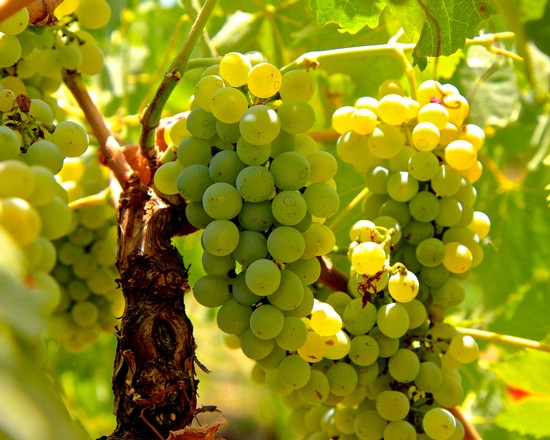 If you ask Nathan Kandler – a winemaker widely admired for the exquisite Pinot Noirs and terroir driven Chardonnays that he handcrafts from Santa Cruz Mountains fruit for Thomas Fogarty Winery & Vineyards – the Lodi wine region "is a sleeping giant."
Kandler makes no bones about saying: "To me, Lodi is just waiting to explode. The soils are just phenomenal – some of the most interesting in the state. It's really a great place to grow a range of varieties, and I hope the growers there continue to experiment. It's one of the few places in California that you can make great wines that are affordable. The value proposition there is high. It can be a challenge to sell the wines, as many buyers assume the wines are very ripe but I think that prejudice is changing. It is such a large and diverse area that defining a singular 'Lodi' can be a challenge..."
Continue »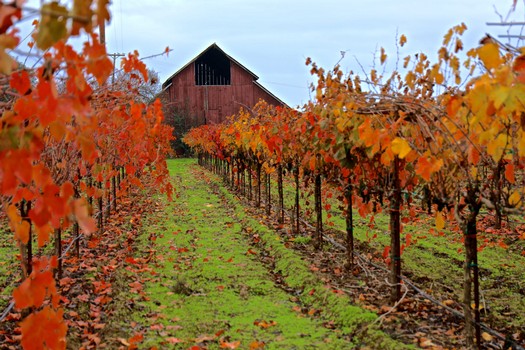 Every year since 2010 we have presented our "12 Most Interesting Lodi Wines of the Year." It's an enjoyable experience, if you sip it with the proper amount of levity.
Think of the raised eyebrow of the famed "Most Interesting Man In the World." The older, silver haired version, not the hunkier new one. Who else, for instance, has never had to make a reservation on Valentine's Day? Who once ran a marathon because it was on his way? Whose business card says, "I'll call you?" And who was finally seen leaving, on his way to Mars (after handing keys to his luxury car to a Tibetan monk), with the words, "His only regret is not knowing what regret feels like?"
Continue »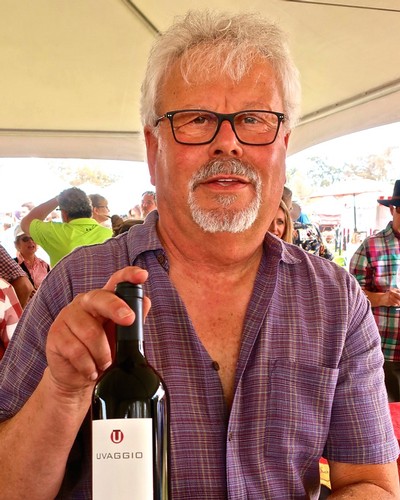 Alone in the vegetable kingdom, the vine makes the true savor of the earth intelligible to man. - Colette
The knock on California wines – particularly by those with a penchant for European wines – is that the weather is so warm and benign that the resulting wines are invariably more fruity than expressive of "place." This may be true. In fact, rather than wines that best express their respective vineyard sources, American magazines tend to gleefully give the highest scores to wines that have the plumpest, fruitiest character.
When it comes to wines, California is like the preening hunk or curvaceous hussy we can't wait to watch each week.
But is it the weather or the grapes that pump up California wines into shallow, liquid fruit bombs? Nearly 30 years ago, on a personal quest to learn what makes French wines tick, I tasted for the first time white wines in Provence made from a grape called Rolle. It was an awkward introduction, as are all encounters when you have no point of reference and something is a little off or different. These white wines were not full bodied or intense with fruit, which is how California wines are rated. Instead they were lean, tart and dry – like drinking mineral water, only with alcohol and a squeeze of lemon – and their aromas were more like mixtures of thyme, anise and lavender rather than the apples-peaches-pumpkin-pies typical of California wines...
Continue »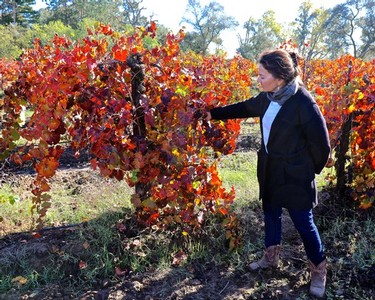 All the stars seem to be aligned for the tasting room debut of Lodi's newest artisanal producer, Paskett Vineyards & Winery, on the Saturday of 2017's Thanksgiving weekend, November 25 (11:30 AM to 5:00 PM).
The "stars" being:
• A great, well-established vineyard site; located on the east side of Lodi's Mokelumne River AVA (next door to Heritage Oak Winery's esteemed riverside plantings), and long known for its extraordinary Charbono grapes (in the past, bottled by Heritage Oak, Pasos Vineyards, and other specialty producers).
• The Paskett family's original vineyard (owned and cultivated since the late 1960s) located in the rich yet porous, sandy loam soils of Mokelumne River-Lodi's west side, representing one of the Lodi community's earliest forays into Cabernet Sauvignon.
• The winemaking talents of Heather Pyle – already well-known for the exquisitely crafted wines of Lodi's The Lucas Winery, as well as for her previous career as a winemaker for Robert Mondavi Winery between 1985 and 2001 (which included stints as director of winemaking for Opus One Winery and the now-defunct La Famiglia di Robert Mondavi)...
Continue »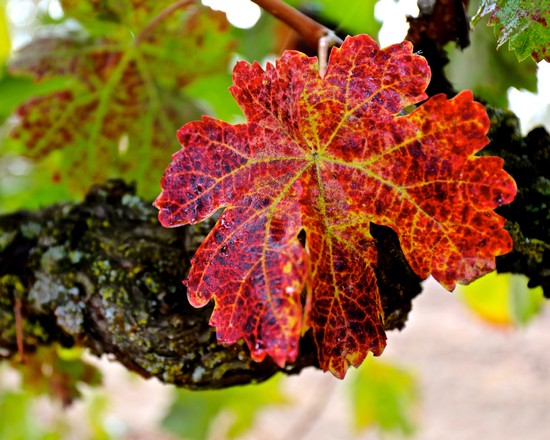 Lodi contributes to the joy of wine lovers in nearly every corner of the world, and in many ways that are not always readily apparent, or appreciated.
Maybe it's time for us to recount a few of the things about the Lodi wine region that are often overlooked; for which we should all be thankful...
Continue »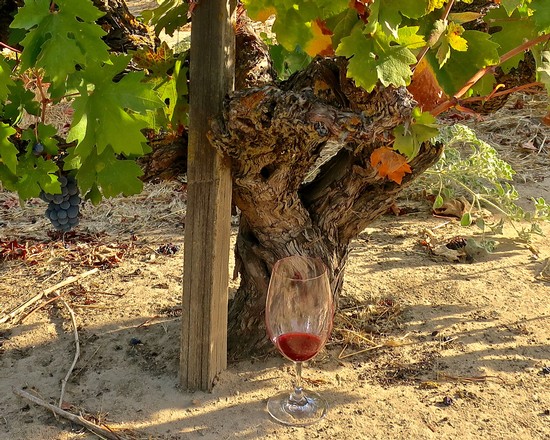 Thanksgiving means "home" for most Americans; but even if you can't physically make it back to the ranch or hometown, it's the all-American culinary delectables that bring back the feeling of home no matter where you may be.
Everyone has their go-to dishes. You don't have to actually read the recipes, for instance, to find yourself salivating over the suggestions listed by Better Homes & Gardens in their most current vision of the classic American feast:
► Oven roasted turkey rubbed from inside the skin with herb butter; with old fashioned bread or porcini-chestnut stuffing, and served with a "satiny smooth" pan gravy scraped up from the drippings (or if you're bold, with finely chopped turkey gizzards and liver)...
Continue »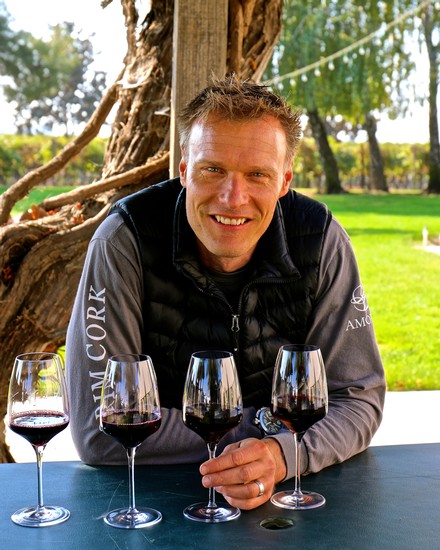 The word is officially out: At the end of 2017, Lodi's historic Borra Vineyards (the region's oldest independent family winery) will cease to exist. Borra's acclaimed winemaker, Markus Niggli, will be packing up the winery equipment – lock, stock and (literally) barrel – and moving everything to a still-to-be-announced location elsewhere in the Lodi region, where he will focus 100% on his own brand, Markus Wine Co.
While Borra Vineyards founder/proprietor Steve Borra will convert the existing winery facility and tasting room over to additional office space for his other successful business, Lodi Irrigation, he will continue to work with Mr. Niggli with Borra family vineyard operations.
Meanwhile, Niggli has just released the first of four phenomenal, reserve level (meaning, no-holds-barred viticulture and crafting) red wines bottled under his Markus label; all showing off this Swiss-born winemaker's unique, European approach to vinification (largely native yeast fermented, with minimal oak influence) and blending...
Continue »