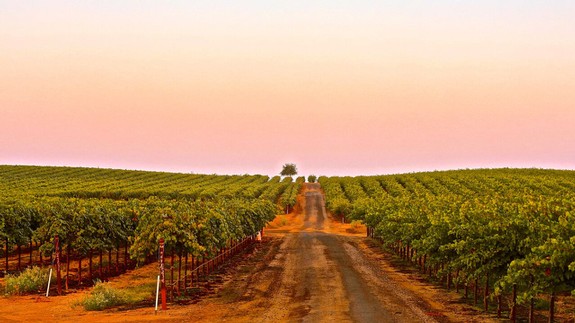 McManis Family Vineyards might be the largest grower of Lodi grapes still unfamiliar to most Lodi wine lovers. There are two reasons for that.
Number one, the McManis Family operation is based in the south end of San Joaquin Valley in the City of Ripon, population 14,000 or so. Like Lodi, Ripon is an agricultural community; dominated, if anything, by almonds, which the locals charmingly call "am'ns." But right behind nuts are wine grapes, and the quiet force behind this economic factor is McManis Family, who have been farming in San Joaquin Valley since 1938...
Continue »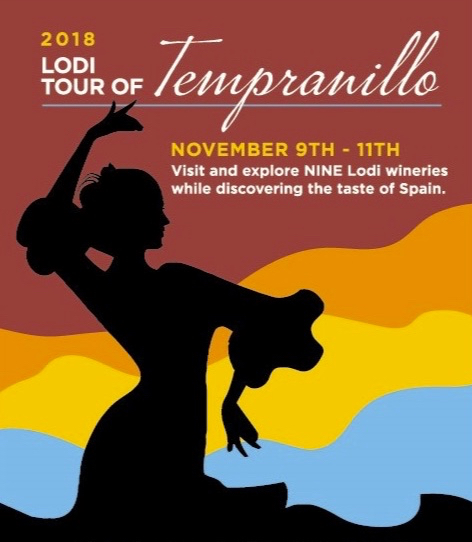 For what has become an autumn ritual for Lodi wine country, we advise you to block out the second weekend of November – Friday the 9th through Sunday the 11th – to partake in the 2018 Lodi Tour of Tempranillo Weekend.
While there are easily over two dozen red wine grapes grown successfully in the Lodi Viticultural Area, Tempranillo has emerged as one of the most natural fits for the region's Mediterranean climate and terroir; whether grown in the sandy loams or gravelly clay loams of Lodi's west side appellations (Mokelumne River, Jahant and Alta Mesa), or in the cobble or boulder strewn volcanic mounds of the east side AVAs (Clements Hills and Borden Ranch)...
Continue »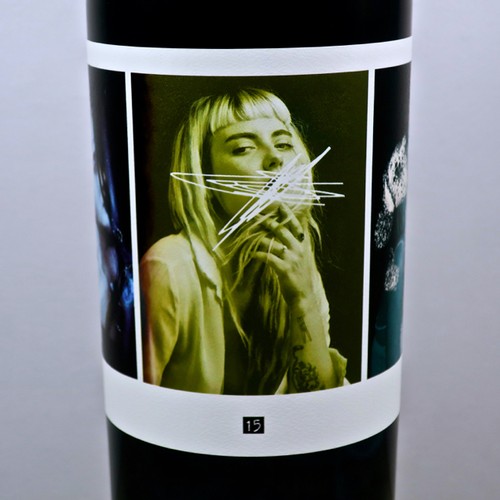 Bold, decisive strokes. That's what's turned Lodi's Michael David Winery from a modest (2,000-case), local winery in 2002 to a million-case winery producing wines sold all over the world in 2018.
With yesterday's news that Michael David Winery has sold their eponymous brand, 7 Deadly Zins, to the The Wine Group (TWG) – a Livermore-based management-owned company that also controls Cupcake, Franzia, flipflop, Almaden, Big House, Benzinger Family, Glen Ellen, Mogen David and even more brands – it has become clear that more changes are afoot at Lodi's most widely known family-owned winegrowing/winemaking company...
Continue »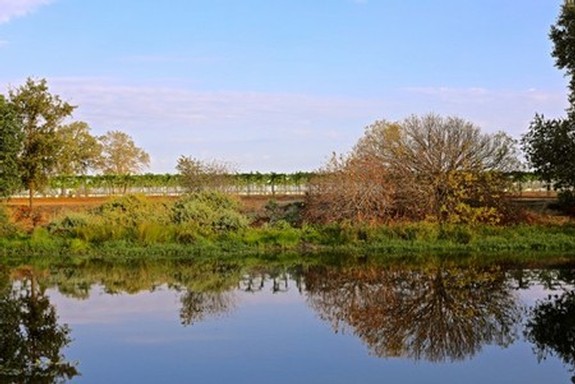 Why sub-divide a region by smaller AVAs?
In August 2006, when the TTB (Alcohol and Tobacco Tax and Trade Bureau) approved the usage of seven new American Viticultural Areas (a.k.a. AVAs) within the broader Lodi AVA (originally established in 1986), the question in the minds of a lot of people among the wine industry, the media and consumers was: why?
Isn't getting anyone to recognize Lodi as an existing wine region hard enough, without complicating the matter with seven more sub-regions?
The question is legitimate. Then again, so is the answer – the reasons for establishing the Lodi sub-appellations even if, in the beginning, they are unfamiliar to just about everyone outside the growers who actually work these vineyards...
Continue »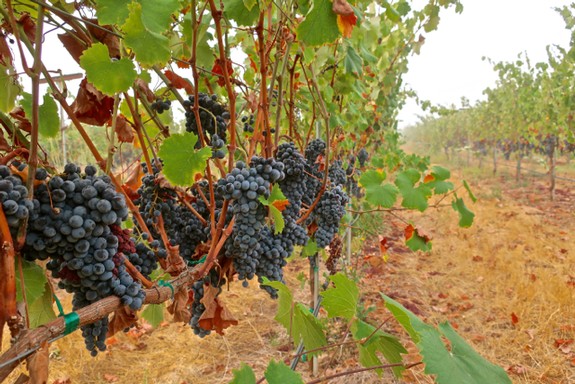 This past weekend, Lodi's Bokisch Vineyards debuted a Monastrell – a Spanish moniker for the varietal more commonly known as Mourvèdre – that has to be described as no less than groundbreaking. For Lodi, as well as for California in general.
First, the wine in question: The 2016 Bokisch Vineyards Sheldon Hills Vineyard Sloughhouse-Lodi Monastrell ($25) is a dark ruby colored wine showing off an elusive yet compelling nose suggesting sweet Santa Rosa plum and sun dried cherry, tinged with rosemary/thyme-like fragrances against a faint backdrop of coffee/mocha spices and roasting meats. On the palate, the wine is meaty textured with a medium-full body that has a dense, textured, viscous feel – like a vinous equivalent to fluid, savory demi-glace – without being weighty or plodding; the plummy/dried cherry sensations playing with the kitchen herby/mocha spice sensations all the way into a lip smacking finish. In short, good enough to eat!
Continue »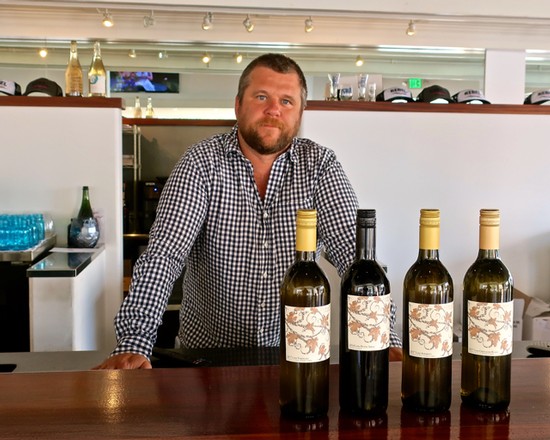 Leaf and Vine Winery – a small, father-and-son (Rick and Tim Keith) owned and operated company – is based in the City of Napa; and so naturally, they produce Napa Valley wines. But winemaker/partner Tim Keith is also crazy about Lodi grown grapes. Therefore he crafts six different vineyard-designate wines with Lodi stamped prominently on the labels.
Also typical of many of the boutique sized winemakers who have recently begun flocking to Lodi vineyards like moths to a flame, the younger Keith is an advocate of wines fermented with native, or indigenous, yeasts; strictly neutral oak aging (that is, older barrels that do not impart significant wood flavors); zero filtration or fining of finished wines; and generally, a minimalist, "hands off" approach when it comes to just about everything done in the winery...
Continue »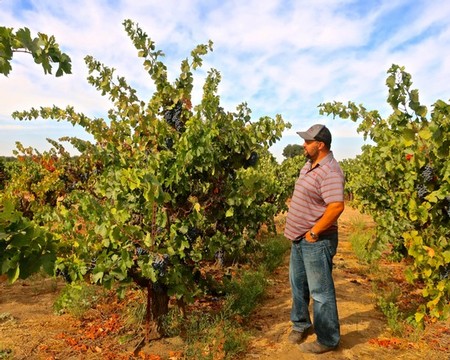 As wineries go, the Napa based Holman Cellars is definitely small-fry – only about 1,200 cases a year, which is probably just right for owner/winemaker Jason Holman, who labors as a 1-man team. And because Mr. Holman is all about, as he puts it, "unique things," at least 60% of the grapes he uses come from Lodi.
Thus, Holman's goal is to focus on just 1 to 5-barrel lots; defining size in terms of diversity of varietals and blends, rather than sheer volume of production. He is also not above utilizing the assistance of children – that is, his three kids, Marina (age 8), Duke (6) and Adelaide (just 3), although the youngest pitches in only when she's in the mood – because when it comes to crushing grapes, Mr. Holman prefers to do it the old fashioned way, with feet...
Continue »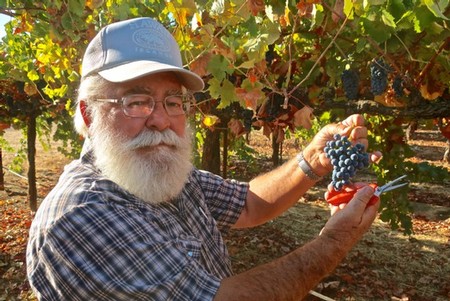 Like thousands of other Americans of Portuguese descent, Ron Silva – owner/grower of Lodi's Silvaspoons Vineyards, east of Hwy. 99 located between Elk Grove and Galt – is a cattleman (Portuguese-Americans own about 46% of the dairies in California, which produce more than half of the state's milk).
Mr. Silva is also the largest grower of Portuguese grapes – particularly the varieties that go into the production of the famous sweet, fortified reds known as Port, grown in Portugal's Douro Valley – in the U.S.
Like most of the Portuguese-Americans in California, Silva's parents and grandparents originally came out of the Azores Islands – the archipelago off the coast of Portugal which has always offered limited resources and economic opportunities to its island residents – and settled in either Hawaii (initially to work on 5-year sugar cane labor contracts, starting in 1877) or the Bay Area, particularly San Leandro (Alameda County) on the eastern shores of the San Francisco Bay...
Continue »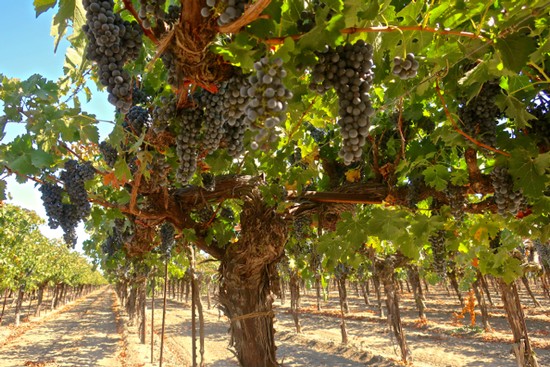 Cabernet Sauvignon has been the most popular varietal red wine in the American wine industry for longer than anyone can remember. Most certainly, it has been #1 ever since the days when sales of varietal wines began to overtake generic wines (such as "Burgundy" and "Chablis") some time during the late 1980s.
Cabernet Sauvignon, as virtually any connoisseur of red wine would tell you, is one of five black skinned grapes usually associated with the famous chateaux bottled reds of Bordeaux, France as well as all around the world. Including Lodi, as you see in this photo consisting of Lodi grown Bordeaux grape clusters...
Continue »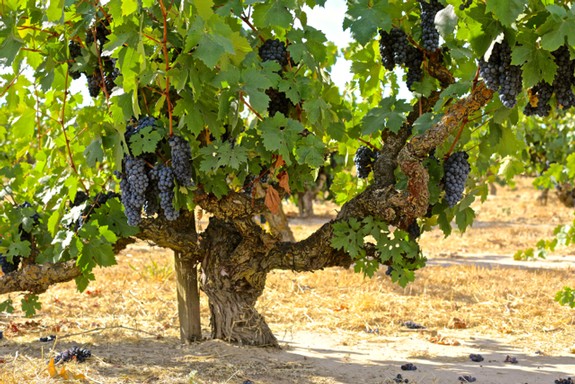 In recent years projects like Lodi Native – where groups of Lodi winemakers have been producing single-vineyard Zinfandels following the exact same, native yeast/neutral oak protocols (thus eliminating brand or winemaker styles as factors) – have been proving something that old-time growers and vintners have known all along: that there are differences among Lodi Zinfandel plantings – often subtle, but sometimes drastic – grown in different parts of the Lodi AVA.
The Lodi Native project has endeavored to demonstrate the distinctions in terms of sensory qualities manifested in the wines. But each year, the differences are actually demonstrable in comparisons of clusters and berries from each vineyard...
Continue »