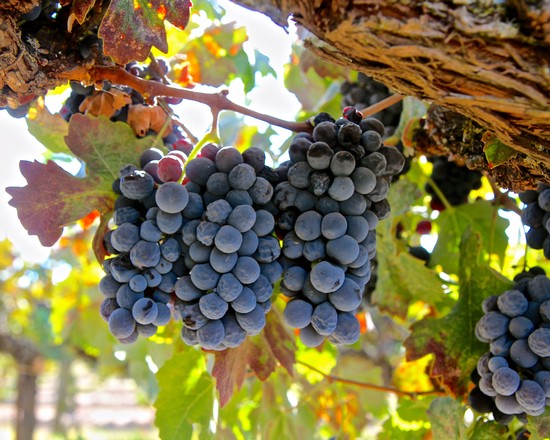 Barbera is one of those red wine grapes that have been around longer than anyone can remember. Nor can anyone remember why. Like one of those guys you can always depend upon to show up at your parties. Doesn't say much, but he's always... there.
Good example: In one of the old, classic books on California wine – Robert Gorman's Gorman on California Premium Wine (Ten Speed Press, 1976) – the author devotes over 270 pages on the enormous excitement generated by the best and latest California wines of the time. Despite the fact that, in the mid-1970s, there were close to 20,000 acres of the grape planted in the state, Gorman allots a total of only 27 words, in two sentences, to the subject of Barbera:
The varietal Barbera has many devotees among connoisseurs of California wine. The wines are usually tart, fruity, full flavored and useful for accompanying hearty, Italian style food...
Continue »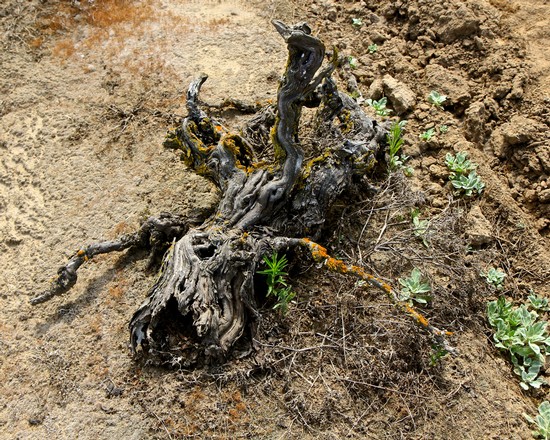 It's a good time to enjoy good ol' old vine Zinfandel. There's a little bit of chill in the air, leaves are turning color, and the mind drifts off into memories of brown spices, baking pies, stews on the stove, bread in the oven, ugly sweaters.
But enjoy those wines while you can; because – as we mentioned in a previous post, Last rites for Lodi's old vine growths – decently priced old vine Zinfandel grown in Lodi (the home of more old vine plantings than anywhere else in California) is disappearing as we speak...
Continue »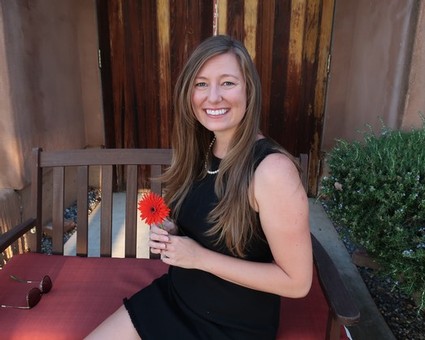 This past August 15, 2017 marked Dr. Stephanie Bolton's first full year as Lodi Winegrape Commission's Grower Communications & Sustainable Winegrowing Director.
Yes, that job description is a mouthful; and in fact, Dr. Bolton has already achieved boatloads of accomplishments to match during her first year. This, perhaps, comes as no surprise, as Dr. Bolton came to the Lodi Viticultural Area with impeccable credentials; including a Ph.D. in Plant Pathology from the University of Georgia (focused primarily on studies of Vitis vinifera vineyards), a Master's in Food Science from the University of Georgia, and a Bachelor's in Chemistry from Wake Forest University...
Continue »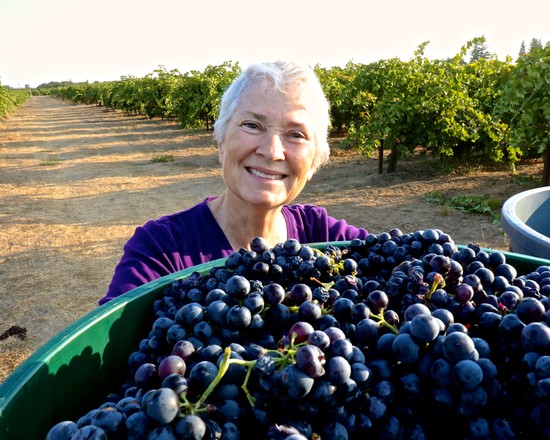 In a little 8.5-acre vineyard home tucked into the west side of the Mokelumne River AVA, Lodi's Tamara Maren is running a slightly different type of grape growing business.
It's something more along the lines of the ecotourism concept, where visitors get to chance to enjoy an alternative experience of "Lodi." In this case, the chance to pick grapes in Maren's vineyard; make wine, break bread and raise a glass (or many) in amongst the vines and trees on her property...
Continue »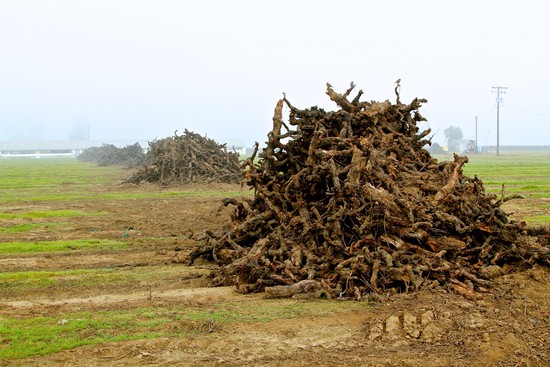 The Phillips Family Issues Dire Warnings
Imagine a Lodi without old vine Zinfandel. It's not an impossibility.
This issue always comes up in years when yields are down, as they were in 2017, 15%, 25%, or even more than 50%. This time around it comes in the middle of an economic clusterfudge: Sales of $10-and-under varietal Zinfandel continue to drop, winery supplies of fermented juice are backed up to the hilt, and White Zinfandel is no longer setting the wine world on fire (hasn't for a while)...
Continue »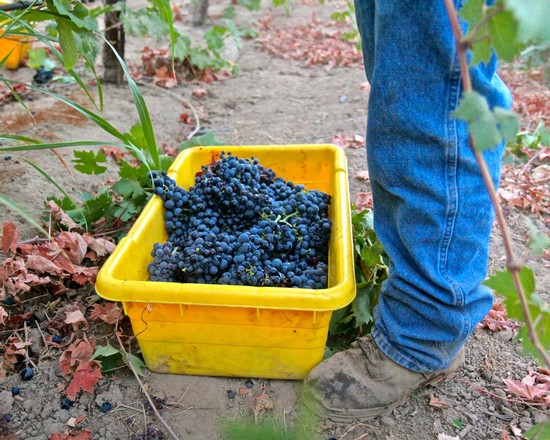 "Biblical" can be great, or not so great, and 2017 has been that kind of vintage.
But as of this writing – the week of September 11-15 – Lodi Viticultural Area growers and winemakers have been looking at the 2017 crop through their usual rose-colored shades, or glass-half-full mentality; even in a challenging (to put it mildly) season, which started off with winter deluges and has since been topped off by a record-breaking succession of late August/early September 100-degree days.
While issues like rot or raisining can be sorted out in the wineries, these problems factor into yields; with most growers and wineries reporting varying percentages of lower than normal crops, depending upon the variety. But as usual, the best winemakers and vineyards will still produce the best wines; maybe even "better" than normal (then again, what is "normal" these days?)...
Continue »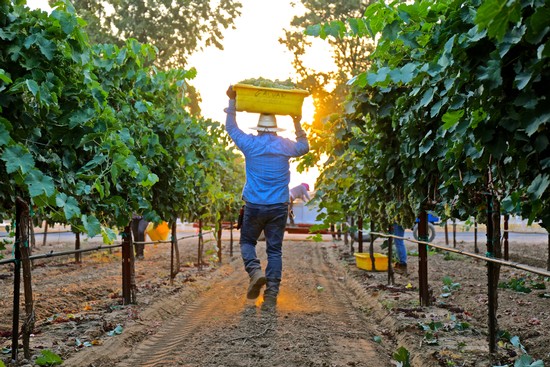 Hate to say it, but Acquiesce Winery has had big problems since the day they first opened their doors in 2011: They sell out of every one of their bottlings within months, if not weeks – such is the overwhelming response to their pure, airy, 100% unoaked style of white wines (plus one rosé). This, of course, has been forcing them to close their doors for a few months each year.
The only solution? Make more wine. But for Acquiesce's Sue Tipton – who will only produce wines grown 100% on her own property, located at the northern edge of Lodi's Mokelumne River appellation, at E. Peltier and Tretheway Roads – this means planting more grapes...
Continue »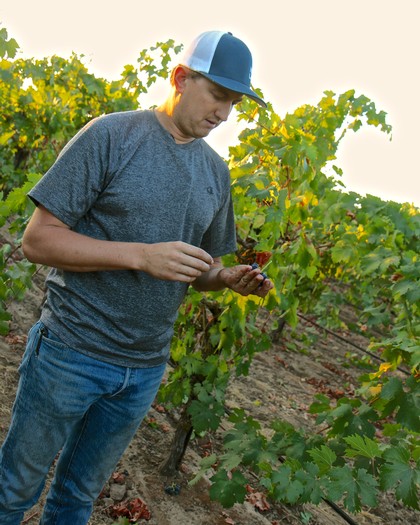 It's always been said that in the most challenging vintages for any wine region – rain, snow, hail, drought, floods, hot seasons, cold seasons, rampant diseases or pests, anything that Mother Nature may throw at you – it's the best growers, in the most favorable sites, that end up standing out far above the crowd.
Whatever the case may be, there's nothing that Aaron Shinn – G.M. of Lodi's Round Valley Ranches as well as owner of Shinn Farms – likes better than a challenge. And so far, 2017 has been as challenging a vintage as any.
At the break of dawn past Wednesday, August 23, Mr. Shinn walked and talked us through long, arduous road leading up to this particular moment of truth: the harvesting of 2017 Zinfandel from his own Cemetery Vineyard; located on the east side of Lodi's Mokelumne River Viticultural Area, right across a country road from the Cherokee Memorial Park & Funeral Home...
Continue »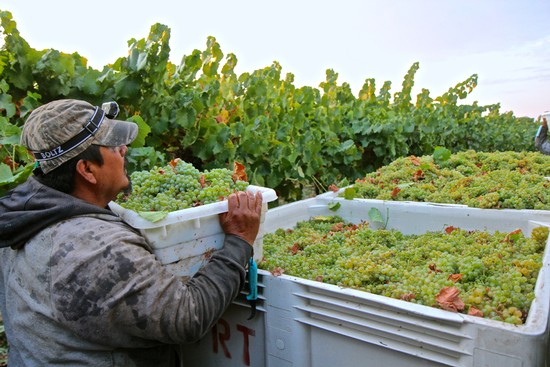 Promising 2017 Verdelho Harvest
6:30 AM, this past Tuesday, August 22 in Lodi's Alta Mesa appellation: Ron Silva's harvest crew had already filled three half-ton macro-bins of just-picked Silvaspoons Vineyards Verdelho – green tinted golden, oval shaped orbs of tropical fruit sensations, zapped with palate slaking, lemon-lime acidity. You could practically taste the type of light, dry refreshingly high-toned white wines these grapes will soon become...
Continue »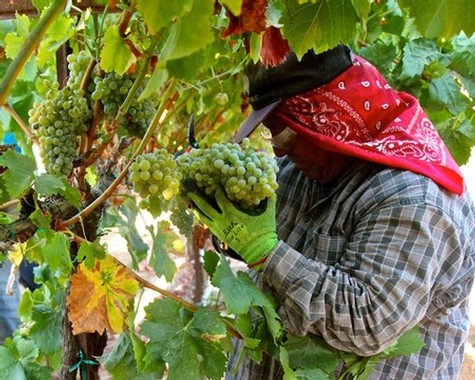 Over 650 Lodi wine blog posts ago...
In August 2010 we posted our first lodiwine.com blog – entitled, "Oh lord, a blog from the heart of Lodi wine country," which we are reproducing below to demonstrate how our focus has remained the same over the past seven years: To turn both consumers and professional wine lovers on to the fact that Lodi grows and produces wines that stack up against the best in the world – in its own fashion, of course.
At the end of this flashback we give detailed notes on 13 Lodi grown wines that didn't exist in 2010, but have since come to represent the competitive quality as well as unprecedented diversity (at least since the '60s, when the California wine industry wasn't so Chard-, Pinot- or Cabernet-centric) for which the Lodi Viticultural Area is now known...
Continue »