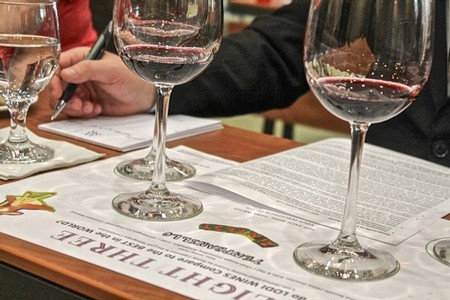 Exactly how do Lodi wines compare to not only those of the rest of California, but also to counterparts in France, Spain, New Zealand, or other wine regions of the world?
This was the question addressed at our 16-wine blind tasting held last week Friday (May 18, 2018), as a ZinFest pre-event. The goal was not to find who makes the "best" wines. As the classic British wine writer André Simon once put it: We can all have good taste, but not the same taste. Our purpose, rather, was to "discover" sensory distinctions. What makes Lodi different – and in that sense, what makes Lodi wines worthwhile?
Continue »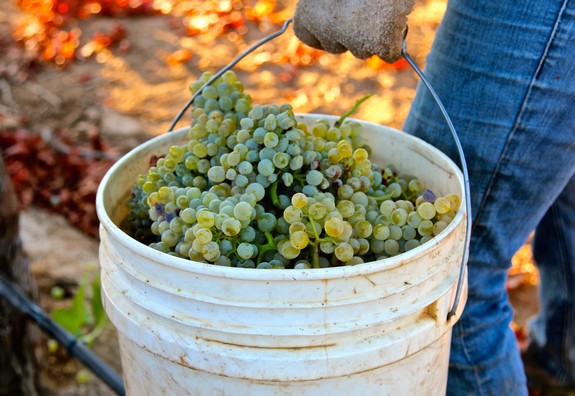 As one of our "pre-ZinFest" events this Friday (May 18), we are holding our second 16-wine "Lodi vs. the world" blind tasting – and event, alas, that has been sold out.
In preparing for remarks to share on the four Lodi grown grape varieties that will be featured in this tasting, we found ourselves geeking out on the fascinating history, going back hundreds of years, of each varietal category. If you're a wine fanatic, this turns you on.
As it turns out, the exercise also makes a great preview of the dozens of different wine types that wine lovers will be able to experience at this Saturday's (May 19) 2018 ZinFest Wine Festival – and for that, you can still purchase tickets at pre-event rates (please visit zinfest.com for online sales).
You don't want to miss it! Meanwhile... the facts, ma'am, just the facts, on three of the four varietal categories we will be studying in earnest at this Friday's blind tasting...
Continue »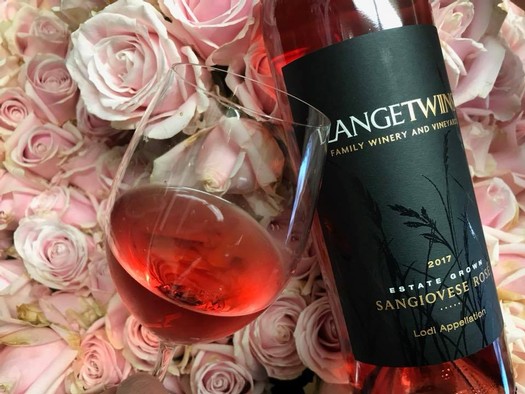 You may have noticed, lately here in Lodi, that everything's been coming up rosés.
For good reason. Because of its warm yet mild and steady Mediterranean climate – not unlike France's Provence region, the source of easily the world's largest sea of rosés – dry pink wines of premium, and even world class, quality seem to come easily to the Lodi Viticultural Area...
Continue »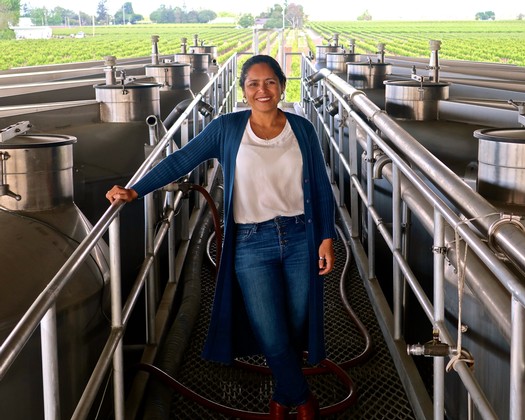 With the release of a second vintage of white wines crafted by winemaker Susana Rodriquez Vasquez, Peltier Winery & Vineyards has seized a leadership position within the Lodi winemaking community in respect to a couple of dry style varietal whites: Vermentino and Sauvignon Blanc...
Continue »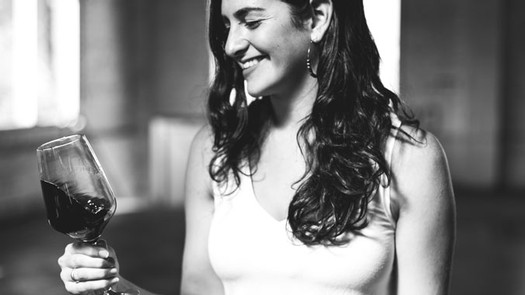 Plethora of Uniquely "Lodi" Wines
It's called "ZinFest," but make no mistake: Lodi's ZinFest Wine Festival – taking place Saturday, May 19, 2018 at bucolic Lodi Lake Park (12:00-5:00 PM) – is about far more than Zinfandel.

Dozens of wineries will be pouring over 200 different wines; including the light, fragrant, zesty styles of dry whites and rosés for which the region is becoming increasingly known...

Continue »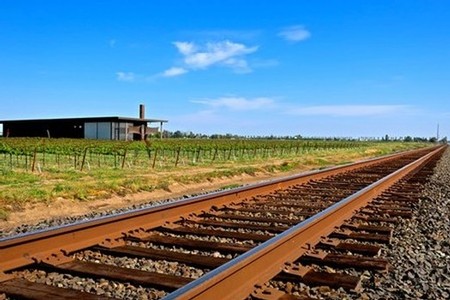 m2 Winery estate under April 2018 skies
More and more wine consumers, as well as journalists and online scribes, are starting to notice that the Lodi Viticultural Area produces light, refreshing, perfectly crisp and natural white wines without any winemaker "adjustments," like the addition of acidity in the winery.
Lodi is also known for Zinfandel – the region crushes nearly 40% of the entire state's production each year. With the advent of smaller, artisanal Lodi based producers over the past 10 or so years, Zinfandel lovers are starting to notice another salient fact: Lodi produces a more delicate, gentle, fragrant style of Zinfandel – in comparison to the bigger, thicker, riper, jammier styles associated with, say, Napa Valley and most of Sonoma County.
What gives?
Continue »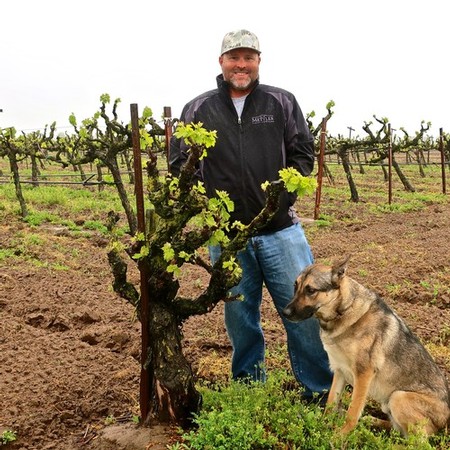 The 2015 Freelance Wines Lodi Coup de Grâce ($25) has an eye-catching label depicting George Washington leading his blue-coated men into battle, amidst falling snow looking more like shimmering Fourth of July confetti.
The red wine inside is even catchier: A full throated, dense yet lusciously rounded blend of Lodi grown Zinfandel (47%), Petite Sirah (29%), Petit Verdot (15%), and Cabernet Franc (9%). The aromatic profile is deep and spicy – cracked black pepper mingling with a whiff of smoke, like the proof of bombs-bursting-in-air. What's not to like?
Continue »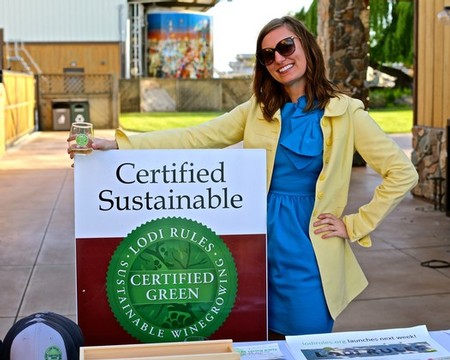 Last week Thursday (April 12, 2018), Lodi Viticultural Area wine grape growers and vintners came together to celebrate a "LODI RULES Spring Party," sponsored by the Lodi Winegrape Commission, and generously hosted by Michael David Winery.
The April gathering was also the perfect excuse for everyone to share and sample the growing number of Lodi grown wines carrying a "Certifed Green" seal – reflecting grapes grown under the strict, third party certified guidelines of LODI RULES for Sustainable Winegrowing – right on the bottle (usually found on the back-label)...
Continue »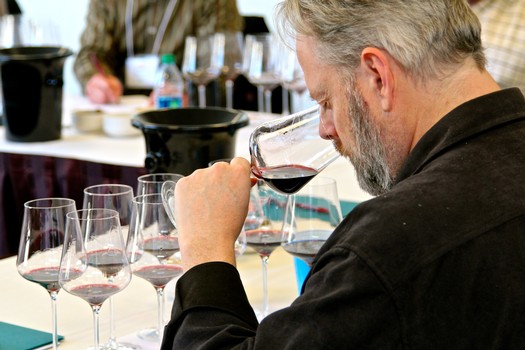 How do Lodi grown wines compare to the best in the world?​ The only real way to find out is by lining them up right next to each other, and then tasting them "blind": Judging them purely according to sensory qualities found in the glass, not by what you may have heard or assume about the wines.
On Friday, May 18, 2018 (2:00-4:00 PM) – as part of our annual Lodi ZinFest – we are inviting 50 consumers (limited seating!) to sit down with Lodi wine industry professionals to a formal blind tasting of 16 wines, tasted in four "flights" of 4 wines each. This will take place in Wine & Roses Hotel Ballroom (2505 W. Turner Rd., Lodi, CA). Read all about this Zin-Fest Pre-Event here...
Continue »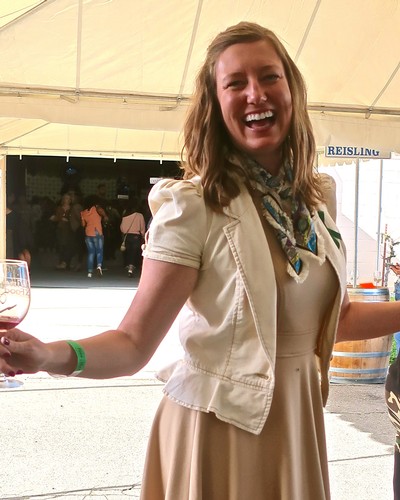 Winemakers are like everyone else. As soon as they get something done, they can't wait to show it off.
Which is why, in early April of each year, the Lodi Wine & Food Festival is the place to be if you, too, can't wait to try many of the local wineries' latest releases – especially some of the previous vintage's whites and rosés, fresh off the bottling lines.
It's also a great opportunity to see where the Lodi wine industry is at in terms of latest styles and grapes. Some of it, of course, is invariably experimental. Wineries will try out this or that idea. If it takes off, they'll stick with it. If not, they move on...
Continue »