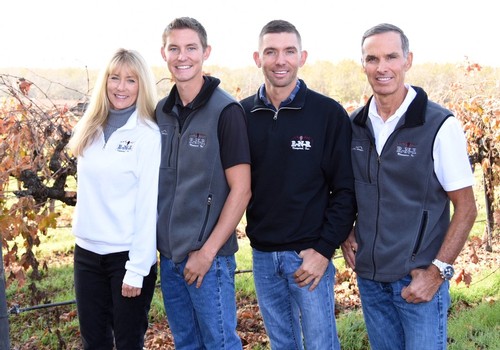 Rhonda and Russell Machado hoped the day would come when their sons, Matthew and Colton, entered the family farming business.
Matthew loved being on the farm when he was a child. He drove a tractor before he could drive a car. It wasn't a surprise when he joined his parents' company, R-N-R Vineyard Management, after graduating from the University of California, Davis. Colton, on the other hand, was interested in sports more than farming. But in time, he became passionate about working the land and joined R-N-R after earning a degree from the University of California, Santa Barbara.
Now, Rhonda and Russell have their two sons working beside them every day, and they couldn't be happier.
Continue »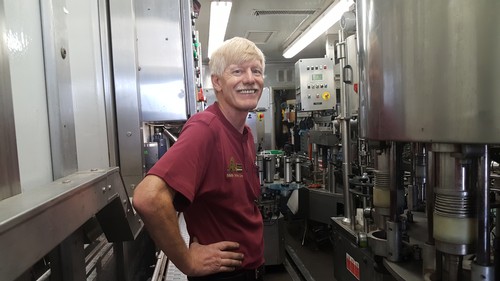 A stroke of genius led to a thriving business.
Harry Hakala has operated a mobile wine bottling company since 1978 after his mother, Eva Drummond, came up with the idea.
"She said in Germany, they actually bring the wine to the different places that own bottling equipment," Hakala said. "She said, 'Wouldn't it be easier to bring the bottling equipment to the wine?'"
Thus, Mobile Wine Line in Lodi was born.
Continue »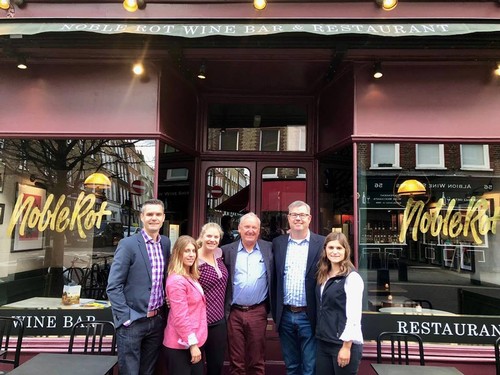 Lodi vintners are taking to the road never like before, spreading the word about the quality and variety of winegrapes and wines originating from the Lodi American Viticultural Area.
Continue »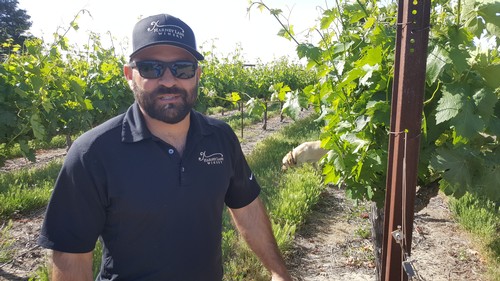 They laugh about it now.
But if Kyle Lerner's first encounter with Luis Reyes was made into a motion picture, the title might be "The Man in the Red Hoodie."
The opening scene would find Lerner watching a lone figure wearing a red, hooded sweatshirt, leaning up against a stake in a newly planted Primitivo vineyard. There was much work to do and this guy Lerner had hired as part of a crew to pull leaves and drive stakes into the ground wasn't doing anything.
"So, I call my foreman and supervisor at the time and said, 'David, who's the guy in the red hoodie?'" said Lerner, who owns Mettler & Son, the farming side of Harney Lane Winery in Lodi. "'What the heck's going on? This guy's lazy.'"
Continue »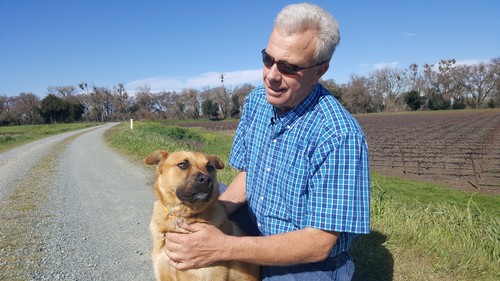 Lodi proudly proclaims to be the Zinfandel capital of the world.
And rightly so.
The Lodi American Viticultural Area is responsible for producing roughly 40 percent of California's premium Zinfandel.
People in Lodi show their Zinfandel pride in several ways.
Pets, license plates, the city's largest annual wine festival and even a local restaurant are named in honor of a winegrape that has been part of the fabric of Lodi for more than 100 years.
Continue »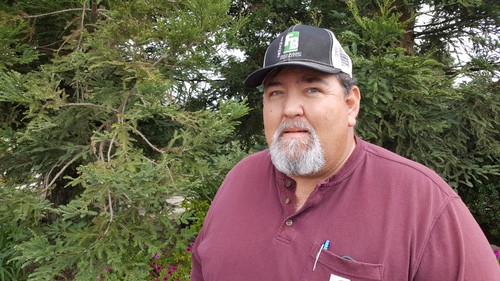 John Anagnos was serving tri-tap sandwiches with all the trimmings for a hungry gathering at an outdoor luncheon.
He was struggling with a slicer and not at all happy about it, when he heard his name called. Some of those around him began offering their congratulations. Anagnos was puzzled for a moment before he realized that he had been named the 2017 Agribusiness Person of the Year by the Lodi Chamber of Commerce.
Continue »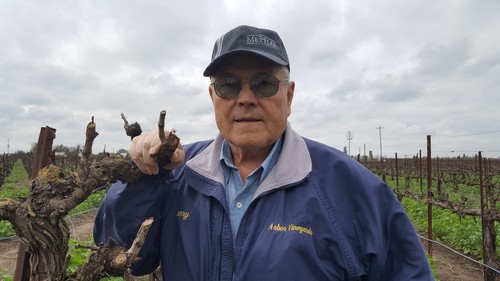 Larry Mettler is seated in a comfortable chair inside his family winery's tasting room.
Outside, the trees sway in the breeze and acres of grape vines stand in neat rows.
Usually bustling Thursday through Monday, the tasting room is closed this day and eerily quiet. It's not lost that Mettler, a Lodi winegrowing icon with multiple generations of family farming history behind him, resembles a monarch on his throne.
Mettler has built a successful vineyard management company and a thriving winery, a must-visit on the Lodi wine trail. His wife, Charlene, their three children and other members of the family are involved in the businesses.
On Saturday, Mettler will be honored at the Notably San Joaquin Wine Auction & Dinner at Hutchins Street Square in Lodi. Such occasions call for reflection. So, what is Mettler grateful for as he looks back on his life?
"I'm grateful that our forefathers were not involved in the dairy business or grew Brussel sprouts," he said with a smile. "It's a lot nicer being in the wine business."
Continue »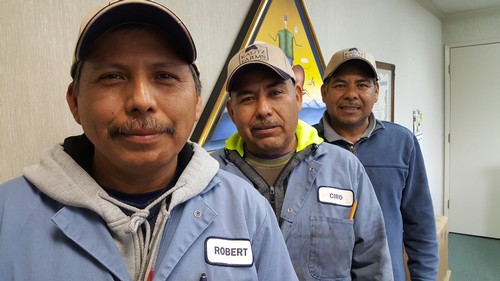 The Camargo brothers are together most of the time.
And that's just how they like it.
Ciro, Pablo and Robert are from Guerrero, Mexico, and each has worked for John Kautz Farms in Lodi for more than 30 years. They live close to each other near their job and their families socialize regularly.
They help run the engine, figuratively and literally, for Kautz Farms, which has historically grown fruit, vegetables and wine grapes, some of which are processed at the family-owned Bear Creek Winery. The Kautz family also owns Ironstone Vineyards, which has a large international presence and has been listed among the 20 largest wineries in terms of cases sold in the United States.
Continue »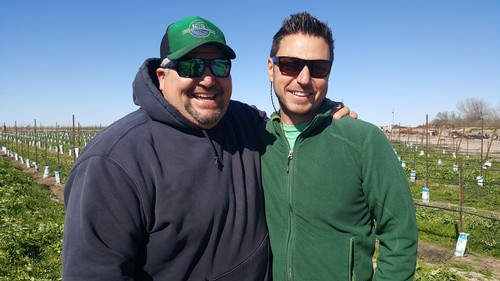 Ben Kolber and Kris Gutierrez were working in the middle of the night when a grape harvester broke down, bringing things to a screeching halt.
As they fixed the machine, the pair of Tokay High graduates looked at each other and said, "What are we doing fixing someone else's machine?"
Fast forward 15 years: Kolber and Gutierrez own KG Vineyard Management on Terminous Tract in the Sacramento-San Joaquin River Delta – a multi-faceted farming operation with 60 to 80 full-time employees tending some 2,000 acres in the Lodi American Viticultural Area, as well as Stanislaus, Yolo and Sacramento counties.
Continue »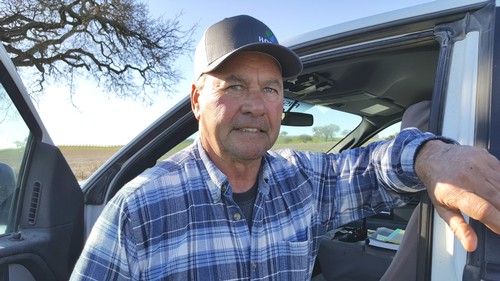 Like a lot of teenagers in his day, Kelly Brakel worked in the fields to make extra money.
He and his brother and their Lodi High buddies pruned vineyards, mowed lawns, drove tractors and did just about any odd job that paid on weekends and school breaks.
Little did Brakel know his odd jobs would turn into a career.
Continue »