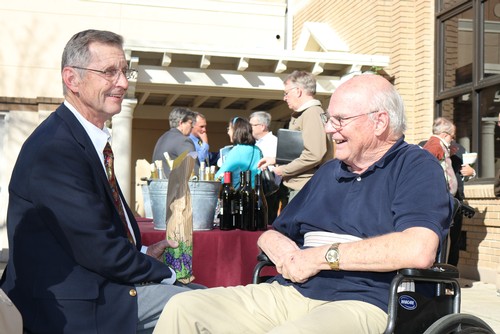 Paul Verdegaal had big shoes to fill.
His predecessor at the University of California Cooperative Extension of San Joaquin County, Jim Kissler, walked on water, according to several winegrowers and colleagues who spoke at a recent reception to celebrate Verdegaal's retirement during the 66th annual Grape Day at Hutchins Street Square.
Verdegaal not only filled those big shoes, he created his own indelible footprint on the winegrowing community in Lodi and beyond. Jim Kissler's son, Brad, said Verdegaal earned the nickname "Jim Jr.," the ultimate compliment.
Continue »