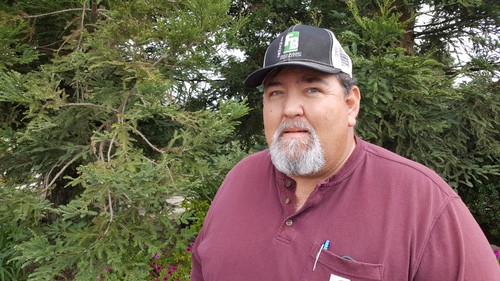 John Anagnos was serving tri-tap sandwiches with all the trimmings for a hungry gathering at an outdoor luncheon.
He was struggling with a slicer and not at all happy about it, when he heard his name called. Some of those around him began offering their congratulations. Anagnos was puzzled for a moment before he realized that he had been named the 2017 Agribusiness Person of the Year by the Lodi Chamber of Commerce.
Continue »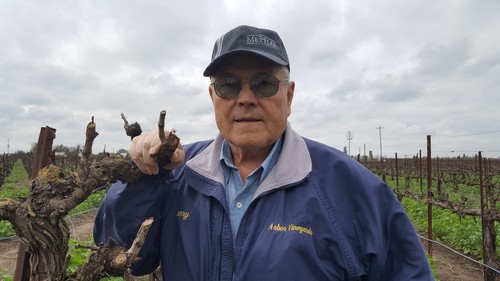 Larry Mettler is seated in a comfortable chair inside his family winery's tasting room.
Outside, the trees sway in the breeze and acres of grape vines stand in neat rows.
Usually bustling Thursday through Monday, the tasting room is closed this day and eerily quiet. It's not lost that Mettler, a Lodi winegrowing icon with multiple generations of family farming history behind him, resembles a monarch on his throne.
Mettler has built a successful vineyard management company and a thriving winery, a must-visit on the Lodi wine trail. His wife, Charlene, their three children and other members of the family are involved in the businesses.
On Saturday, Mettler will be honored at the Notably San Joaquin Wine Auction & Dinner at Hutchins Street Square in Lodi. Such occasions call for reflection. So, what is Mettler grateful for as he looks back on his life?
"I'm grateful that our forefathers were not involved in the dairy business or grew Brussel sprouts," he said with a smile. "It's a lot nicer being in the wine business."
Continue »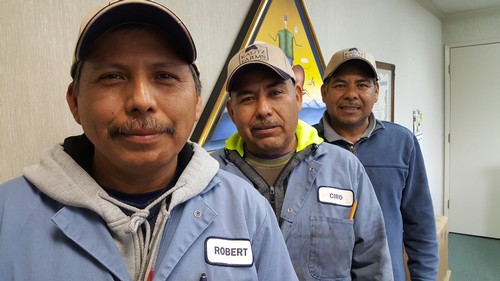 The Camargo brothers are together most of the time.
And that's just how they like it.
Ciro, Pablo and Robert are from Guerrero, Mexico, and each has worked for John Kautz Farms in Lodi for more than 30 years. They live close to each other near their job and their families socialize regularly.
They help run the engine, figuratively and literally, for Kautz Farms, which has historically grown fruit, vegetables and wine grapes, some of which are processed at the family-owned Bear Creek Winery. The Kautz family also owns Ironstone Vineyards, which has a large international presence and has been listed among the 20 largest wineries in terms of cases sold in the United States.
Continue »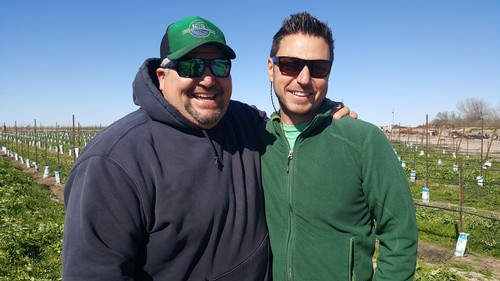 Ben Kolber and Kris Gutierrez were working in the middle of the night when a grape harvester broke down, bringing things to a screeching halt.
As they fixed the machine, the pair of Tokay High graduates looked at each other and said, "What are we doing fixing someone else's machine?"
Fast forward 15 years: Kolber and Gutierrez own KG Vineyard Management on Terminous Tract in the Sacramento-San Joaquin River Delta – a multi-faceted farming operation with 60 to 80 full-time employees tending some 2,000 acres in the Lodi American Viticultural Area, as well as Stanislaus, Yolo and Sacramento counties.
Continue »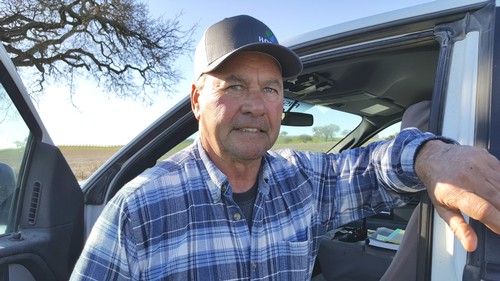 Like a lot of teenagers in his day, Kelly Brakel worked in the fields to make extra money.
He and his brother and their Lodi High buddies pruned vineyards, mowed lawns, drove tractors and did just about any odd job that paid on weekends and school breaks.
Little did Brakel know his odd jobs would turn into a career.
Continue »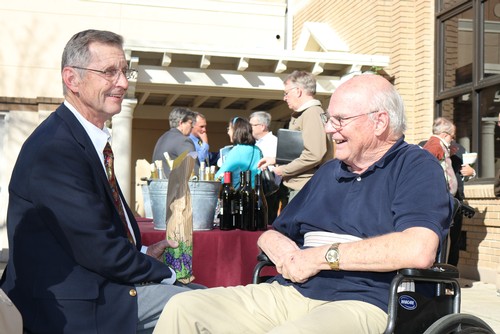 Paul Verdegaal had big shoes to fill.
His predecessor at the University of California Cooperative Extension of San Joaquin County, Jim Kissler, walked on water, according to several winegrowers and colleagues who spoke at a recent reception to celebrate Verdegaal's retirement during the 66th annual Grape Day at Hutchins Street Square.
Verdegaal not only filled those big shoes, he created his own indelible footprint on the winegrowing community in Lodi and beyond. Jim Kissler's son, Brad, said Verdegaal earned the nickname "Jim Jr.," the ultimate compliment.
Continue »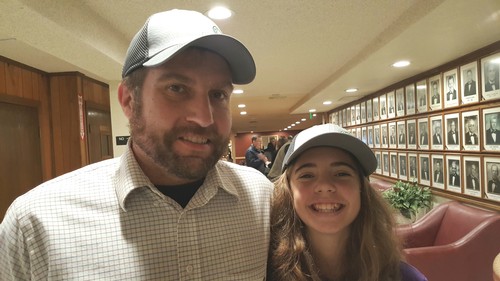 Amber Spinetta sat next to her father and listened attentively during a recent LODI RULES meeting.
Amber is only 11 years old, so she isn't yet a winegrape grower or scientist, like many in attendance.
But she understands and appreciates what sustainability means.
Amber is intimately involved in her community and school, Plymouth Elementary in Amador County. She has followed her passion for the environment, wildlife and the welfare of other people, the same tenets as LODI RULES, California's first third-party sustainable winegrowing program.
Continue »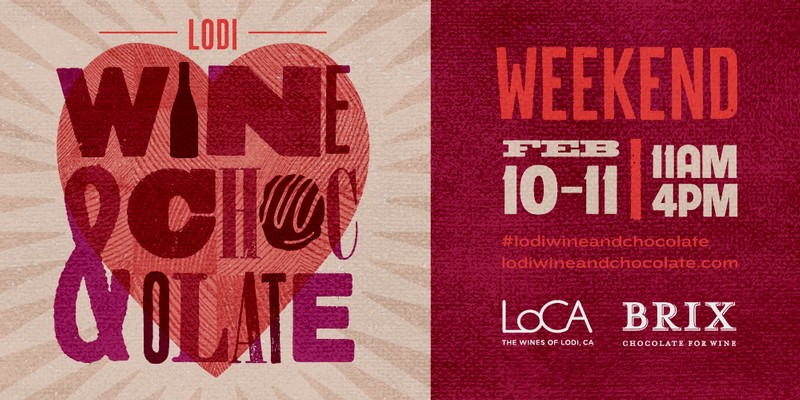 The holiday rush has passed, but the party hasn't ended.
Lodi is gearing up for the 21st annual Wine & Chocolate Weekend, easily the most anticipated passport winery event on the calendar.
Save the time and dates: 11 a.m.-4 p.m. on Saturday, February 10 and Sunday, February 11.
Whether new to Wine & Chocolate Weekend or a seasoned W&C veteran, prepare yourself for two days of fun-filled, sensory overload.
More than 50 wineries, many family-owned, will open their doors and offer samples of their handcrafted wines paired with inventive sweet and savory chocolate bites.
Continue »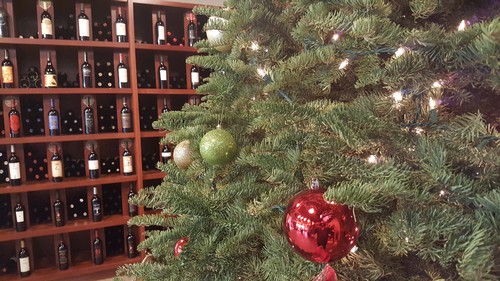 It happens to most.
Life gets hectic and the Christmas season sneaks up. Suddenly, it's late December and you still have gifts to buy.
Need some suggestions? These ideas are sure to be a big hit.
Continue »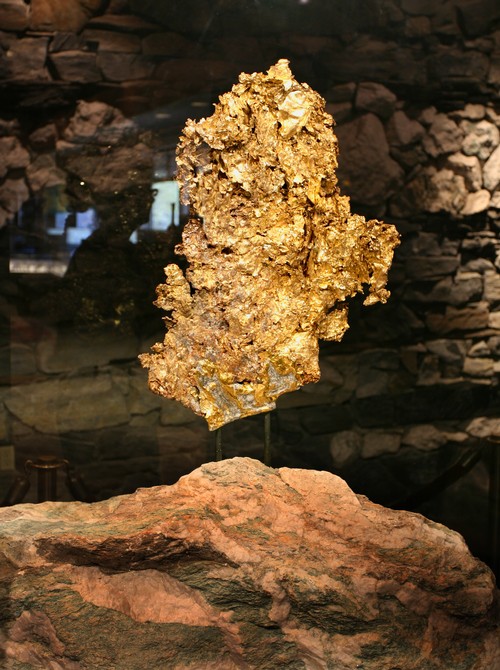 Hundreds gathered recently to wish happy birthday to the largest piece of bling anywhere.
The Crown Jewel, some 44 pounds of rare crystalized gold, celebrated its 25th year with a party at Ironstone Family Vineyards, which is owned by Lodi residents, growers and winemaking pioneers Gail and John Kautz. The staff at Ironstone pulled out all the stops with music, food and, of course, samples of delicious wine inside the magnificent tasting room.
Continue »