Weibel Family Vineyards
About Weibel Family Vineyards
Through three generations, the Weibel Family has been producing California Champagne and fine wines, (including for many years the popular Green Hungarian) for over 8 decades, first in their native Switzerland, and then since 1938 after moving to California. When Fred E. Weibel, Sr. and his father Rudolf came to California, they brought with them classic, old-world winemaking techniques and traditions, combined with a personal commitment to quality and excellence.
Today, the Weibel Family continues to make California Champagne, and a variety of excellent wines under the Weibel Family label, ranging from Chardonnay to Zinfandel grown in our Estate Vineyards in Mendocino County, and our popular Almond, Peach, Pomegranate, or Raspberry Sparkling.
Weibel Family Vineyards & Winery also provides private, control, and custom labels to industry partners such as casinos, hotels, restaurants, wine shops, etc, under such brands as Stone Creek, Truscott, James Arthur Field, and Road 'i'
Additional Details
Reserve Tastings: No
Group Reservation Tasting Fee: Yes
Reservations Required for Groups: Yes
Group Sizes: 6 or more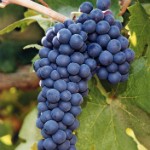 Hours: Sun-Tues 11:00am-6:00pm, Wed 11:00am-7:00pm, Thurs- Sat 11:00am-8:00pm
9 N. School Street
Lodi, CA 95240
(209) 370-6013
Tasting Fee: $5.00, $7.00 & $10.00. Refunded with purchase.
Yes
Yes
Yes
Yes
Yes
Yes
Yes
Yes
Yes