Riaza Wines
About Riaza Wines
We are a craft winery committed to creating hand-crafted wines from distinctive vineyards in Lodi, Clarksburg and the Sierra Foothills.
Additional Details
Reserve Tastings: No
Group Reservation Tasting Fee: $8 per person
Reservations Required for Groups: Yes
Group Sizes: 8 or more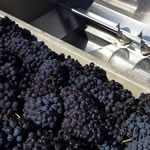 Hours: Fri-Sun 12:00pm - 5:00pm
2441 S. Stockton Street
Lodi, CA 95240
(209) 625-1103
Tasting Fee: $8.00. Refunded with purchase.
No
No
No
Yes
Yes
Yes
Yes
Yes
Photogallery rendered here.