Housley's Century Oak Winery
About Housley's Century Oak Winery
Family owned and operated winery that specializes in high quality wines. We've farmed in Lodi for more than 25 years and produced wines since 2000. With scores of 94, 93, & 91, our wines have won more than 175 medals. At Century Oak, it's all about family. Featured in Wine Spectator, People Magazine, and many times on National T.V.
Additional Details
Reserve Tastings: Yes
Group Reservation Tasting Fee: Yes
Reservations Required for Groups: No
Group Sizes: 8 or more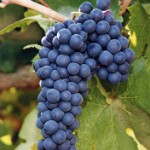 Hours: Sat & Sun 12:00-4:00pm
22211 N. Lower Sacramento Road
Acampo, CA 95220
(209) 334-3482
Tasting Fee: $5.00. Refunded with purchase.