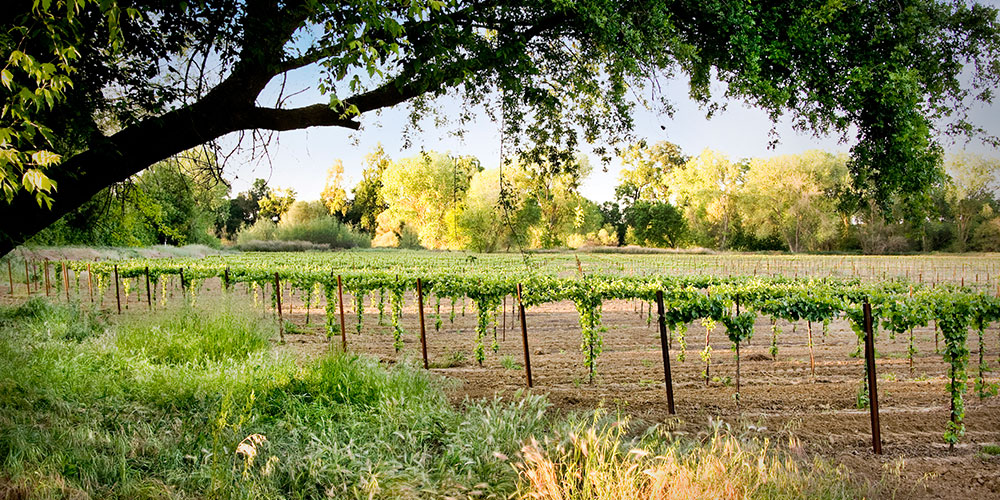 Welcome to Lodi Wine Country
Located between the San Francisco Bay and the Sierra Nevada Mountains lies Lodi Wine Country, a region quickly emerging as one of California's most exciting wine destinations. Over the past decade 4th- and 5th-generation winegrowers dedicated to the soils and vines have brought creative winemaking and cutting-edge technology to the region, catapulting Lodi into the spotlight.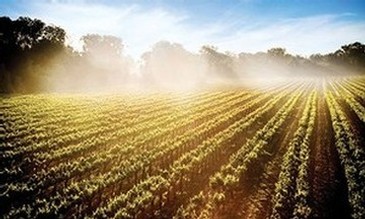 Climate
The Lodi Appellation has a classic Mediterranean climate featuring warm days and cool evenings. Situated 100 miles directly east of the San Francisco Bay at the edge of the San Joaquin/Sacramento River Delta, cool "delta breezes" provide the region with a reliable, natural air conditioning throughout the growing season. This perfect climate allows Lodi winegrowers to consistently craft a diverse set of delicious full-flavored varietal wines that display a refreshing natural acidity.
Lodi receives the majority of its 17" annual rainfall during the winter months. This relatively dry growing season reduces pest and disease problems, and provides winegrowers with precise control over vine growth through careful irrigation management. This unique combination allows Lodi grapes to reach physiological ripeness with minimal impact upon the land.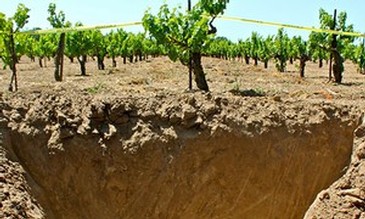 Soils
Lodi's diverse soils were formed thousands of years ago through geological events and alluvial waters. Two major rivers originating in the Sierra Nevada mountain range feed the Lodi appellation – the Mokelumne and Cosumnes. These rivers have brought soils rich in granitic-based minerals that lend complex flavors to the wines of Lodi.
Historically, Lodi vineyards were developed in the fine sandy soils surrounding the community of Lodi. It's here along the banks of the Mokelumne River where the majority of Lodi's century-old own-rooted Zinfandel vineyards lie. This area is noted for producing uniform and balanced vineyards that deliver fruit-driven wines with a rich silky texture.
Recent expansion has driven vineyards into previously undeveloped portions of the appellation. Much of this growth has been in the rolling hills along the eastern edge of the appellation where a diverse range of older, lower fertility soils are found; these ideal winegrowing soils range from heavier clay-based soils in the south to well-drained stony soils in the north. This region is noted for producing well-structured reds with rich mouth feel, and lively refreshing whites.
Diverse Varietals from Around the World
Lodi is predominately a red winegrowing region, with approximately two-thirds of the acreage dedicated to red varieties. Lodi is home to all of California's leading varieties, and has long been the leading producer and California's best kept secret for Cabernet Sauvignon, Chardonnay, Merlot, Sauvignon Blanc and Zinfandel. However, with over 100 varieties now in production, Lodi offers a vast portfolio of diverse and interesting wines.
Spanish Varieties
Albariño, Verdejo, Graciano, Tempranillo, and Garnacha are just a few of the interesting Spanish varieties grown in Lodi soils. Local vintners have been experimenting with and leading California viticulture in the planting of these Spanish varieties. Today, these varietal wines are capturing critical attention from top wine writers and the hearts of wine enthusiasts from across the country.
Portuguese Varieties
Not only has Lodi led California in planting Spanish varieties, but it has long been the premier source of Portuguese varieties for many of California's cutting-edge winemakers. Relatively obscure varieties such as Touriga Nacional, Tinta Cão, Souzão, Verdelho, and Tricadeira are finding a natural home in the sun-drenched vineyards of Lodi. The wines being produced from these vineyards are utterly delicious. Vibrant, intriguing and refreshing flavors make these varietal wines well worth seeking out.
German Varieties
One of Lodi's many hidden gems is the diverse collection of German varieties grown by Bob and Mary Lou Koth along the banks of the Mokelumne River. His vineyard is a living reminder that one man can make a difference, and his steadfast commitment to seeking out and planting nearly 50 unique and obscure German varieties has captured the interest of many winemakers – from both Lodi and surrounding wine regions. Kerner, Bacchus, Riesling, Dornfelder, Gewürztraminer, and Zweigelt are just a handful of the German varieties you will find in Lodi.
Italian Varieties
With so many Italian immigrants settling and establishing farms in Lodi, it's not surprising to find a diverse range of Italian varieties well-suited for Lodi's Mediterranean climate growing here in the vineyards. Barbera, Aglianco, Sangiovese, Teroldego, and Vermentino are just a few of the varieties you will taste while traveling from winery to winery in Lodi. These delicious food-friendly wines are the perfect complement to family dinners as well as special occasion celebrations.
Southern Rhone
Lodi's warm days and cool evenings are a natural match to varieties originating in the Rhône region of Southern France. Cinsault, Viognier, Syrah, Picpoul Blanc, Tannat and many others have found a "home away from home" in the inviting soils around Lodi. These vineyards are providing local winemakers an abundance of variety to craft a wide-range of delicious and thrilling varietal wines.
Lodi Wine Club
The Lodi Wine Clubs offer you an exciting opportunity to enjoy exclusive hand-picked wines from the Lodi Appellation. Many of these wines are small-production handcrafted wines that are in very limited distribution and can only be found at the winery or through our clubs.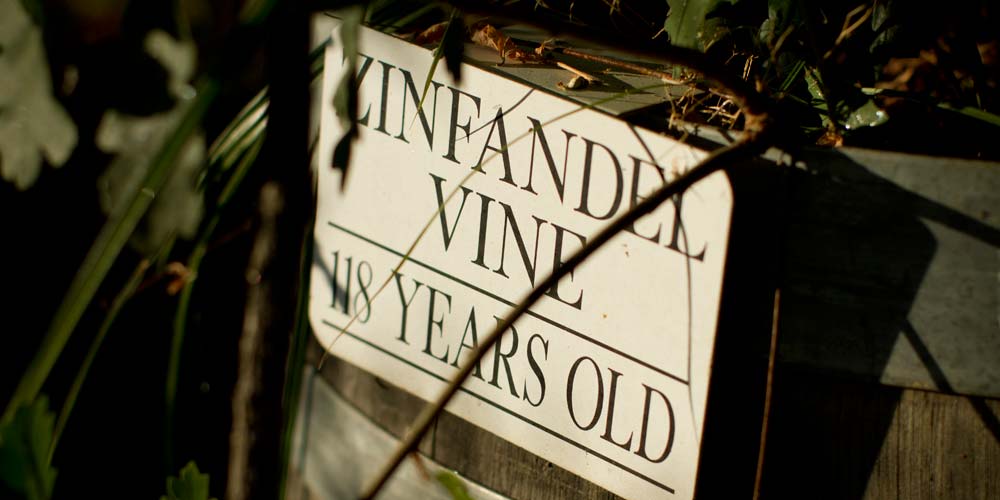 Old Vine Zinfandel
Zinfandel Capital of the World
Lodi is the self-proclaimed Zinfandel Capital of the World producing over 40 percent of California's premium Zinfandel. Journalists and wine enthusiasts alike have long recognized Lodi as the home of highly acclaimed Old Vine Zinfandels, with some plantings dating back to 1888. These vines, many of which are still planted on their own roots, are naturally low-yielding due to their age and consistently produce high quality fruit. Although expensive to maintain, Lodi winegrowers are committed to continuing this California heritage.


Lodi's Heritage Vineyards
These distinctive vineyards – which survived Prohibition by providing fruit to be packed and shipped east for home winemakers and survived through the planting booms of the 70′s and 80′s by filling the tremendous growth for White Zinfandel – are now emerging as some of the finest Zinfandel wines being produced in California. Growers, vintners, and consumers from around the world are quickly discovering the distinctive character of Lodi Zinfandel. Styles range from medium to full-bodied and deliver a wide range of red and black fruit flavors of cherries, raspberries, and blackberries.
History
Early Lodi
Early explorers discovered a region teeming with wildlife and lush vegetation. The valley's floor was covered with towering oaks, grasses, and wildflowers. The rivers were filled with salmon, the skies with migratory birds, and the lands rich with deer. Grizzly bears rumbled through the foothills, vast herds of antelope and elk roamed the valley floors, and Miwok Indians first inhabited the region, hunting and gathering along the rivers.
Grapes were always part of the local landscape, growing wild along the riverbanks. Early trappers called one stream "Wine Creek," due to the bounty of wild vines. That river was later renamed the Calaveras River, and flows through the southern part of the Lodi region today.
The
First Vineyards
Capt. Charles Weber, founder of Stockton, was the first to plant grapes in the area around his home in 1850. Two years later, a Massachusetts man named George West, who first came to California to mine gold, saw Weber's flourishing vines. West purchased cuttings from Weber and established the first major vineyard in the region just north of Stockton at the southern edge of the Lodi appellation.
West could see that California had very few wineries yet a rapidly growing and thirsty population. In 1858, he built the El Pinal Winery and became the region's first commercial vintner. While West was expanding his vineyards and planting different varieties, growers in the heart of Lodi prospered farming grain and watermelons.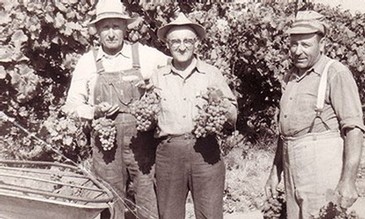 The Tokay
By the late 1880's the market for grains and watermelons went flat. Farmers began focusing on other crops, but none excelled like grapes. Several varieties did well in Lodi, but Zinfandel and Tokay stood out above the rest. Growers especially embraced the Tokay, a versatile Algerian table grape with an eye-catching flame color. It was only in Lodi, with its sandy soils and cool delta breezes, that the Tokay would develop its distinctive flame color, laying the foundation for what would eventually become the Lodi Appellation (established 1986). The Tokay was a delicious grape that held up well during the long railcar trip across the country to eastern markets. It could also be fermented into wine, distilled into brandy, or fortified into port and sherry-styled wines.
Viney
ards Flourish
Just after the turn of the century, vineyard development thrived, shipping companies emerged, and wineries slowly began sprouting up in the Lodi area. The once struggling growers prospered, and in 1901 the local newspaper declared that wine production was "the coming industry for this part of the state."
Despite the prosperity, the West family maintained a strong monopoly on local wine production, providing few alternatives for growers to sell their grapes. Anger over West's control led to the formation of many co-operative wineries, where the growers actually owned the business and shared the profits.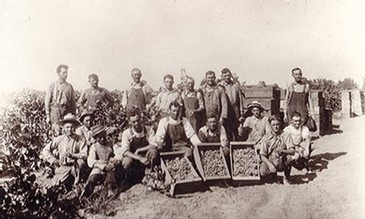 Prohibition
The enactment of Prohibition in 1919 posed a real threat to Lodi winegrape growers. Although some wineries did close, and some growers prematurely tore out their vines, it turned out that Prohibition became a very prosperous time for Lodi growers. The difference: Business simply shifted from making wine to shipping fresh grapes. Since home winemaking was allowed under the Volstead Act, the demand for winegrapes actually increased during Prohibition. As a result, thousands of railcars left Lodi each harvest full of Zinfandel, Tokay, and Alicante winegrapes, among others.
The repeal of Prohibition in 1933 signaled the rebirth of the Lodi wine industry. Some new co-operatives were formed, many new wineries were built, and Lodi wines were once again finding their way across the country. Dessert-style wines like sherry, port, and sparkling wines were the preference of the general consumer at the time.
The Varietal Wine Boom
Throughout the 40's and 50's Lodi prospered with their Tokay, Zinfandel, and dessert wines. In the 1960's, however, consumer tastes began to change and table wines became the preference over dessert-style wines. In a matter of little time, consumers switched their focus to quality varietal wines over all others. The Tokay, no longer favored by wineries, was dealt another serious blow with the development of the seedless table grape that flourished in the warmer climates south of Lodi. The table grape market completely disappeared, and Lodi growers began focusing on producing quality varietal winegrapes for the blossoming table wine market.
The transition, which began in the late 60's, and climaxed in the mid 90's saw thousands of acres of grapes converted into premium varietal winegrapes. Buoyed by the reported health benefits of moderate wine consumption and a strong US economy, wineries throughout the state turned to Lodi to supply the growing demand for delicious and affordable table wines.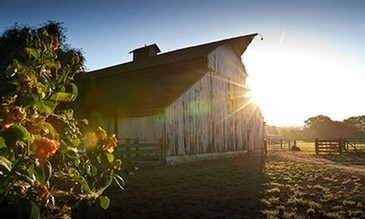 The Lodi Appellation
The area's transition to premium wines got a credibility boost when the Lodi Appellation (American Viticulture Area) was approved in 1986. Wineries were now able to label their wines with Lodi listed as the grapes' origin. Lodi was no longer the wine industry's best kept secret as awareness slowly began to build for the distinctive quality of Lodi wines. At first only a handful of small local vintners produced a "Lodi" designated wine, but as the reputation of quality spread, vintners across the state proudly proclaimed "Lodi" on their wine labels.

Today & the Future
Today, Lodi is home to over 80 wineries, hundreds of wines declaring Lodi as place of origin, and approximately 100,000 acres of premium wine grapes. Leaders of the industry in sustainable viticulture practices, Lodi's growers and vintners combine the best of tradition with the most modern advances of science and technology to preserve their land for generations to come. It is a region where a new generation of growers is rediscovering its rich heritage, and setting out to produce world-class wines that rival the best that California has to offer.
The Lodi Rules for Sustainable Winegrowing
Certified Green
The Lodi Rules™ for Sustainable Winegrowing awards vineyard certification based on grower adoption of farming practices that benefit the environment, the community, and the local economy. The Lodi Rules was launched in 2005 as California's first 3rd party-certified sustainable winegrowing certification program and is among the most rigorous and comprehensive programs in the country. To date, it is the only certification whose practices are accredited by Protected Harvest. The program plays a key role in establishing transparency and trust between farmers, wineries, and consumers, and ensures that our sustainability claims are accurate and substantiated.

Sustainable Practices
The Lodi Rules has over 100 sustainable farming practices that take a holistic approach to farming. This comprehensive approach goes beyond just pest management and includes:
Sustainable Vision
We articulate a sustainable vision for our farms, which serves as our compass for sustainable winegrowing. We evaluate our practices and constantly work toward refining our methods.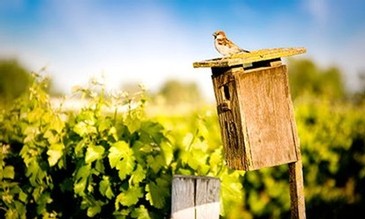 Integrated Pest Management
We protect our winegrapes from pests using only essential measures. We create and maintain habitat for natural enemies of pests.
Air Quality Control
We plant cover crops of native grasses in and around our vineyards to minimize dust. We minimize tractor usage to reduce air pollution and conserve energy.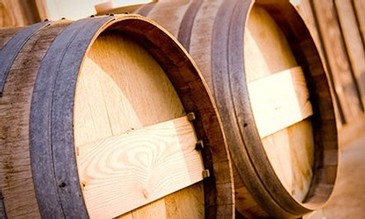 Land Stewardship
Our vineyards are integrated into the surrounding ecosystem. We establish riparian buffer zones, plant and preserve native grasses and trees, maintain vernal pools, protect wildlife habitat, and install nesting boxes for owls, birds, and bats.
Water Management
We conserve water use by constantly monitoring soil moisture and measuring the vines' water needs. We use water efficiently by scheduling irrigation carefully, and maintaining and servicing our irrigation systems.
Soil Fertility
Balanced soils grow great wines. We add organic matter to the soil by planting cover crops and incorporating compost. We control fertilizer and irrigation to maximize nutrition in our soils which results in higher, more concentrated fruit quality.
Human Resources
People are the foundation of great sustainably grown wines. Our employees receive comprehensive training enabling them to perform their jobs safely and effectively. We strive to provide our employees with fulfilling employment by offering opportunities to advance their careers.
Proven Results
In 2014 over 20,000 acres were "Certified Green" in the Lodi appellation, and there are approximately 25 wineries producing wines bearing the Lodi Rules for Sustainable Winegrowing seal on their bottle. And we believe that these standards will not only protect our land, our workers, and the community we live in, but will produce higher quality wines more reflective of the place and the people that grew them.
Family Farms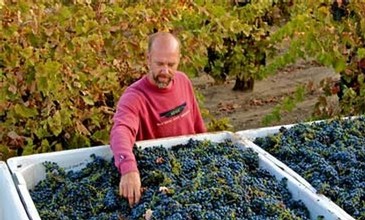 Since its inception as a farming community in the 19th century and through its evolution as a quality wine producing region, Lodi has always had what it takes to make a fine wine region: Down to earth people creating wines with a great sense of place.
Many of Lodi's winegrowing families have been in the region for four and five generations, tracing their heritage back to Germany, Italy, Portugal and the Netherlands, among many others.
These hard-working families exhibit an entrepreneurial spirit with their overwhelming desire to constantly seek innovation – both in grape growing and winemaking practices. Their values are expressed in the widespread adoption of sustainable viticulture practices, ensuring that these vineyards will be farmed for generations to come.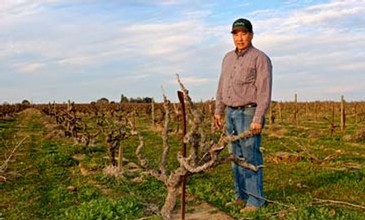 Over the last decade, these dedicated winegrowers have propelled the region from eight wineries in the early 1990's to over 85 today. Armed with ambition, pride, a strong sense of tradition, and an uncompromising commitment to quality, today's vintners are skillfully striking a balance between modern science and established traditional methods to handcraft world-class wines indicative of Lodi's distinctive terroir and – as a result – are driving the region to new heights, bringing international attention to the wines of Lodi.