Upstream Wines & Watts Winery
About Upstream Wines & Watts Winery
A beautiful and friendly boutique winery,with water features, trees, flowers, picnicking, in the heart of Lodi Wine Country, that specializes in unique reds, Chardonnay, and dessert wines. We released a new line of wines named, "Upstream" celebrating our rivers, and the wonderful life and activities they offer us. We also have award-winning wines" Montepulciano, Cabernet Sauvignon, Cabernet Franc, Malbec, and Old Vine Zinfandel. We have events, music, weddings, birthdays, anniversary parties, fundraisers, artists, and art gallery. We are family and pet friendly. We are known as the fund and friendly place to be! Come by and say hi. Cheers!
Additional Details
Reserve Tastings: $5.00
Group Reservation Tasting Fee:
Reservations Required for Groups: Preferred
Group Sizes: 8 or more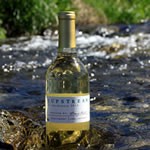 Hours: Sat-Sun 12:00-5:00pm
17036 N. Locust Tree Road
Lodi, CA 95240
(209) 570-3857
Tasting Fee: $5.00
Yes
Yes
Yes
Yes
Yes
Yes
Yes
Yes
Photogallery rendered here.