LoCA Wine Store
2014 St.Amant Marian's Vineyard Zinfandel
Old Vine

In 2013 Marian's Vineyard celebrated her 112th birthday by producing nearly 3.5 tons to the acre across her 8.3 acres. This is quite a remarkable feat for such an old vineyard, and a testament to why it's still farmed today. Contrast that with 2010 and 2011 where the vineyard only eeked out 1 ½ - 2 tons/acre. Most growers would consider 4 tons/acre a paltry crop, but for St.Amant the excepional quality they get from his vineyard makes it worth it. The resulting wine is a classic Marian's Vineyard Zin – big and bold, with concentrated fruit flavors, and richness that lingers on the palate. As always, it's one mother of a Zin.
Wine Specs
Vineyard Designation
Marian's Vineyard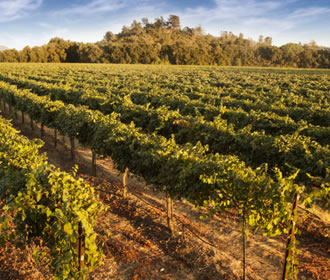 About St Amant Wines
St.Amant is a small family owned winery founded in 1979 by Tim and Barbara Spencer. Located in Lodi, California we pride ourselves in producing handcrafted wines of superb quality. We strive to create fruit-forward food-friendly delicious wines, and firmly believe that wine, first and foremost, is a beverage of pleasure, best enjoyed with family and friends.